0h: Having a cafe and chatting with friends at Xofa (Xofa Café & Bistro) or Puku (Puku Cafe & Sports Bar). These are one of few cafes in Hanoi that open overnight. Many young people in Hanoi also love this kind of relaxation.
1 a.m: Going along Tong Duy Tan Street and having some snacks to warm your stomach. It's easy to be hungry at night, but there are many night dishes for your choice. Help yourself!
2 a.m: Enjoying the wind on Long Bien Bridge at night. This time, the city has a very special beauty, which is different from daytime .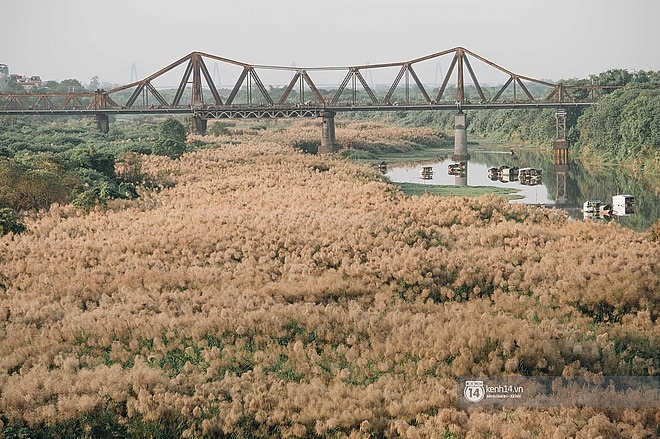 Photo: Kenh 14
3 a.m: Going to Quang An flower market to buy a bouquet of favorite flowers at a very cheap price. This is the wholesale flower market of Hanoi, so you can get lost in a variety of flowers. Moreover, the price is also especially cheap!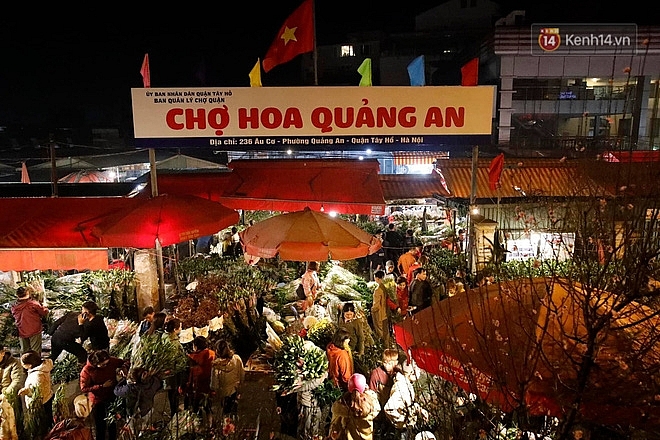 Photo: Kenh 14
4 a.m: Eating "Pho" on Hang Chieu Street. The "legendary" one at the intersection of Hang Chieu and Hang Duong has been become a familiar place for people working at night and playing late in Hanoi. The difference in taste of Hang Chieu's Pho is a must try Vietnamese dish.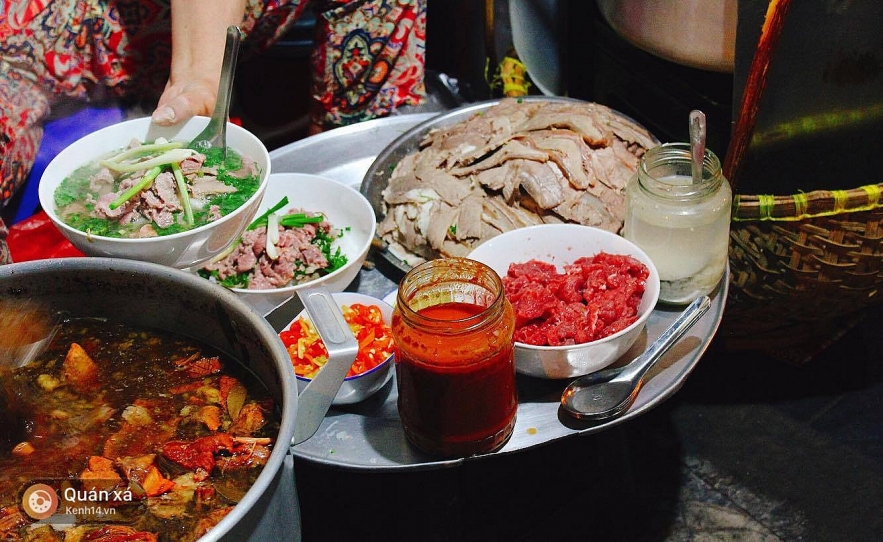 Photo: Kenh 14
5 a.m: Watching morning dawn at Hoan Kiem Lake. This place is considered one of the most beautiful sunrise spot in Hanoi.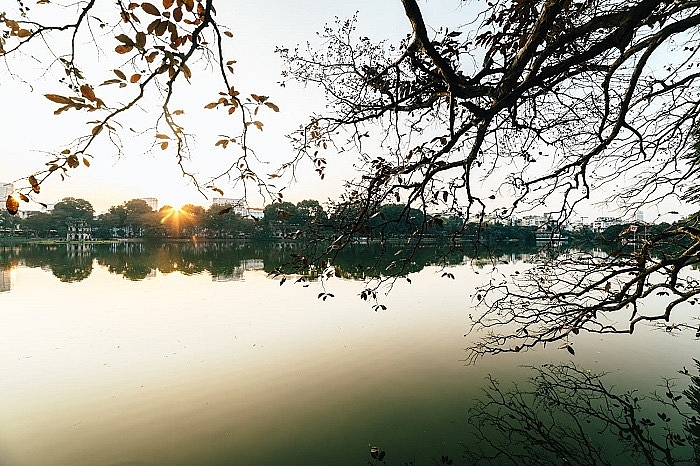 Hoan Kiem lake. Photo: Kenh 14
6 a.m: Seeing the flag ceremony at the Uncle Ho's Mausoleum. It is a very interesting activity that on other days of the year, due to our study and work schedule, few of us can spend time.
7 a.m: Eating 10k bread on Hang Gai Street. This is a very old bakery in Hanoi, which is considered the right style of Hanoi bread. It serves with only liver pate, pork belly, char siu and a little chili sauce. Although not being a luxury dish, it is a worthwhile experience for tourists.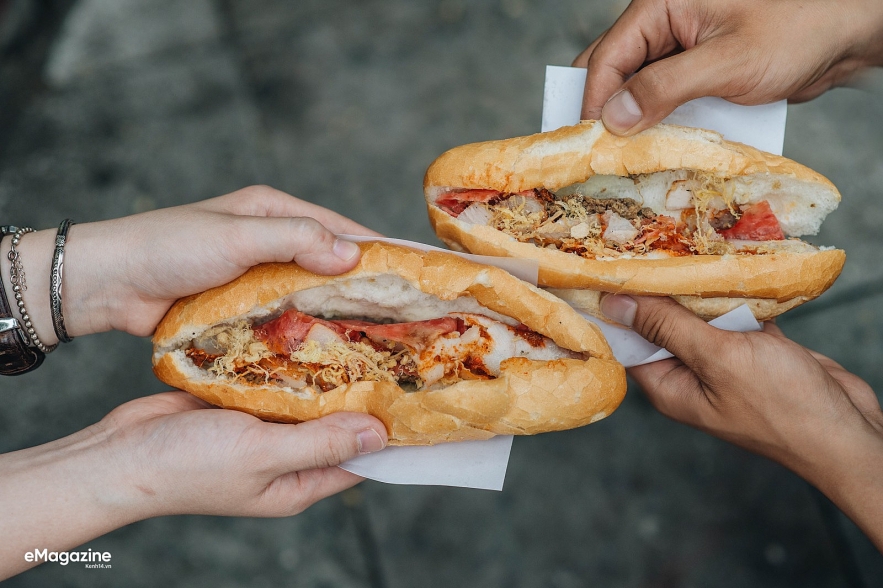 Banh mi in Vietnam. Photo: Kenh 14
8 a.m: Eating eggs with whipped cream on 55B Hai Ba Trung Street. Ba Khanh whipped cream egg is a part of many Vietnamese people's childhood. After having breakfast, tourists should come here to have a cup of whipped cream eggs. In case you have not had breakfast, order more sandwiches for dipping.
9 a.m: Shopping and buying things in Block D6 on Dang Van Ngu Street. The small alley is very beautiful with many these restaurants for a long time. It has been becoming a destination attracting many young people.
10 a.m: Relaxing and drinking coffee and take pictures at Maison de éte '. This is a cafe located in the Block D6 area, which owns beautiful background for extremely good photos!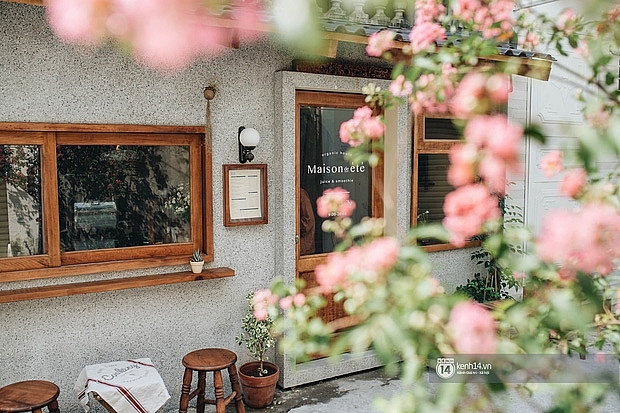 Photo: Kenh 14
11 a.m: Eating "bun cha" on Hang Quat Street. It is a must try dish in Hanoi for foreigners.
12 a.m: Eating jelly yogurt on Dinh Liet Street. It used to be the "hot trend" (a dish making impression) in Hanoi.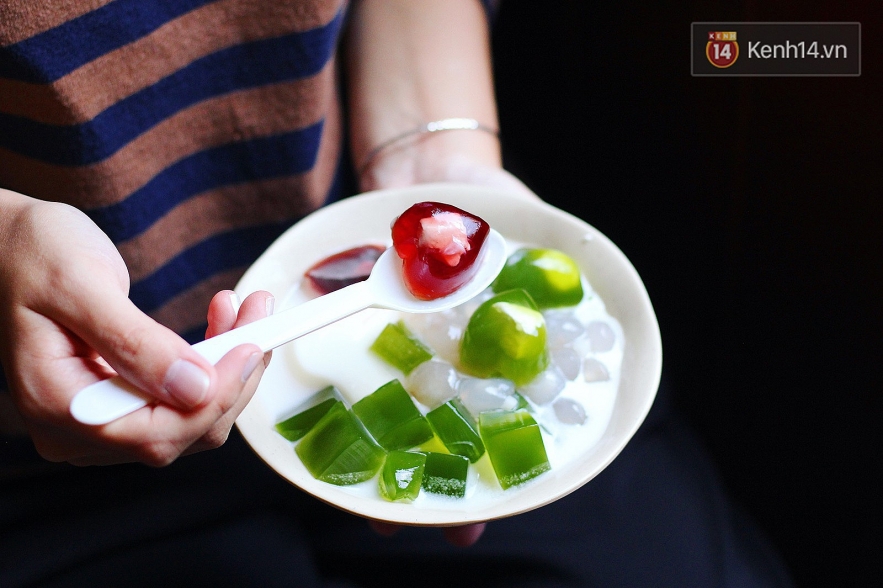 Photo: Kenh 14
13 p.m: Having a cafe at the Ban cong and watching the bustling old town below. Let save you a relaxing moment.
14 p.m: Going to Dinh Le Street to buy books. By the way, remember to take pretty photos at the bookstore for yourself!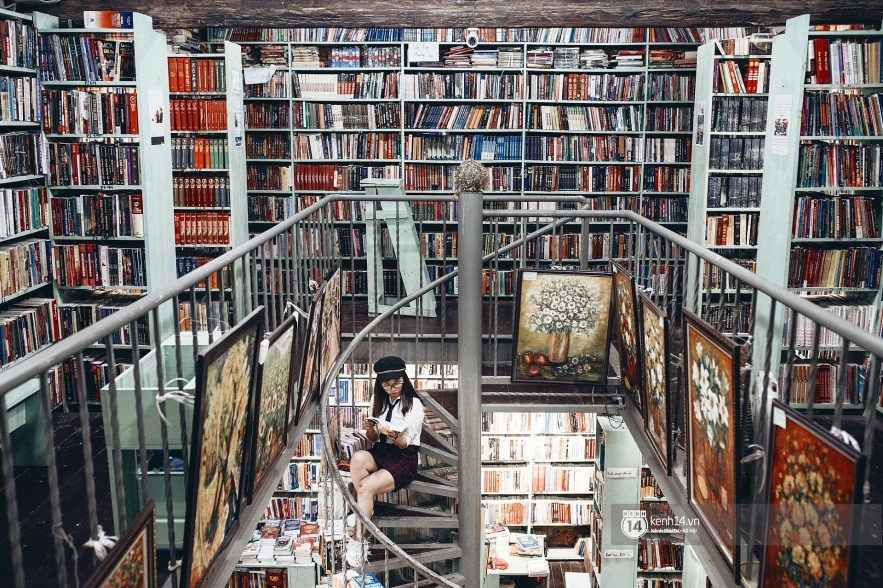 A bookstore on Dinh Le Street. Photo: Kenh 14
15 p.m: Going to buy "com" (green rice) on Hang Than Street. This season, Hanoi started to sell a lot of them. It is known as a special thing in the autumn.
16 p.m: Traveling around Phan Dinh Phung, Hoang Dieu Street. Walking on these tree-lined streets will bring you incredible relaxation with the weather in Hanoi at this time.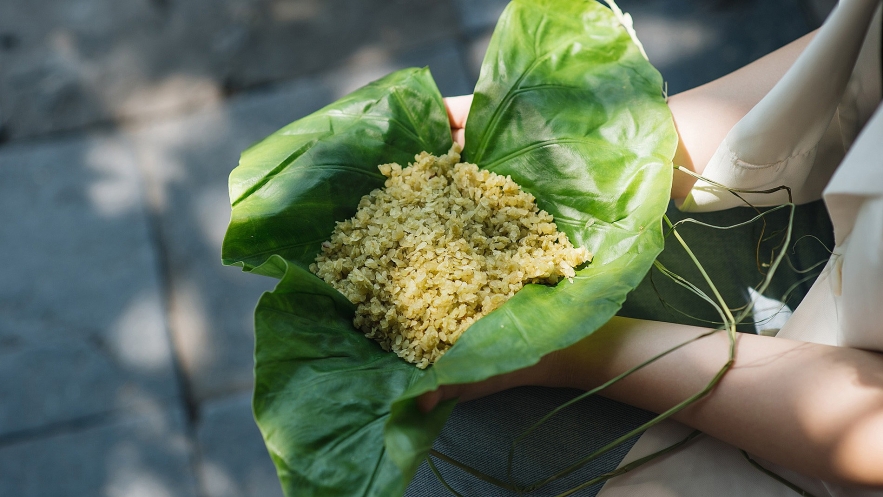 "Com" (green rice) in Hanoi. Photo: Kenh 14
17 p.m: Having ice creams at West Lake. It is a fact that a sweet and cool ice cream in a sunny late summer, early autumn afternoon is a very interesting feeling.
18 p.m: Hunting sunset on West Lake. Normally, the sun starts to set every 6 o'clock, so you shoul come a little early and choose a beautiful location first. After that, just calmly sit and take pictures for the sunset.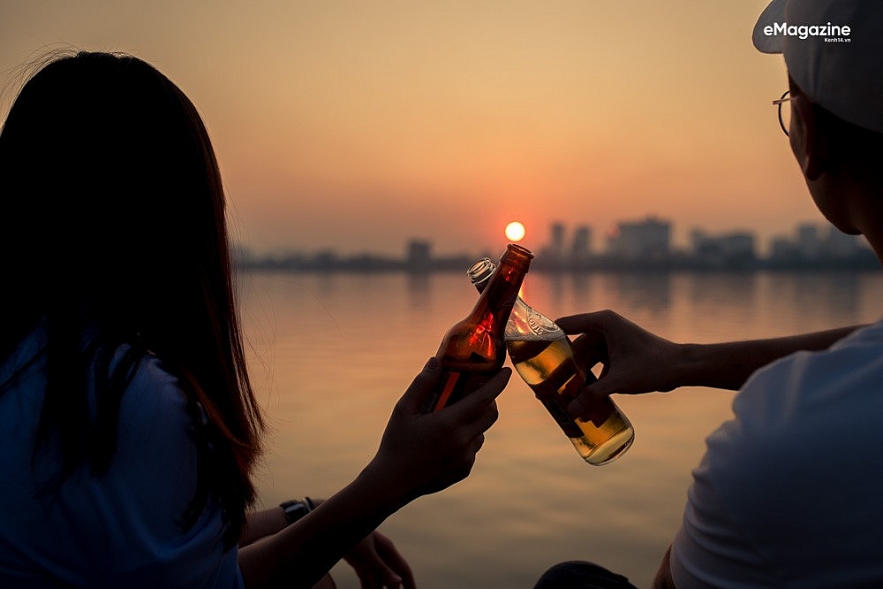 Photo: Kenh 14
19 p.m: Going to Thai hot pot in Yen The Street. This is a place selling delicious, nutritious, and cheap hot pot after a busy day.
20 p.m: Coming to To Tich Street to serve a cup of fruit yogurt for dessert. This is also a "famous" dining address in Hanoi.
21 p.m: Going to Uncle Ho's mausoleum to see how to lower the flag! For those who have not had time to see in the morning.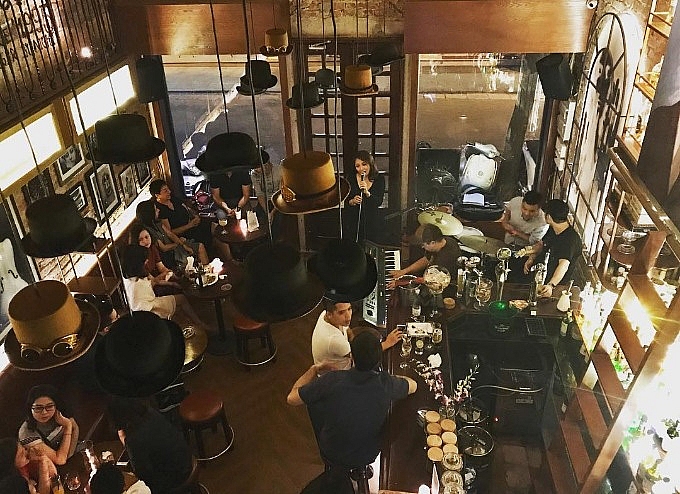 Photo: Kenh 14
22 p.m: Dropping in Ne Bar (Ne Cocktail bar) to sit and drink a cocktail, chill chill with music.
23 p.m: Going to Dong Xuan market to have a bowl of ribs porridge to warm your stomach. This is a familiar late-night meal place of many people in Hanoi.