Travel enthusiasts tell each other that Ta Xua is a must-visit place. Here, visitors will have the opportunity to admire the beautiful scenery of the mountains and forests, covered with white clouds. Not only that, but visitors also experience the winding trail on the top of Ta Xua to "hunt clouds." It is also likened to a "dinosaur spine."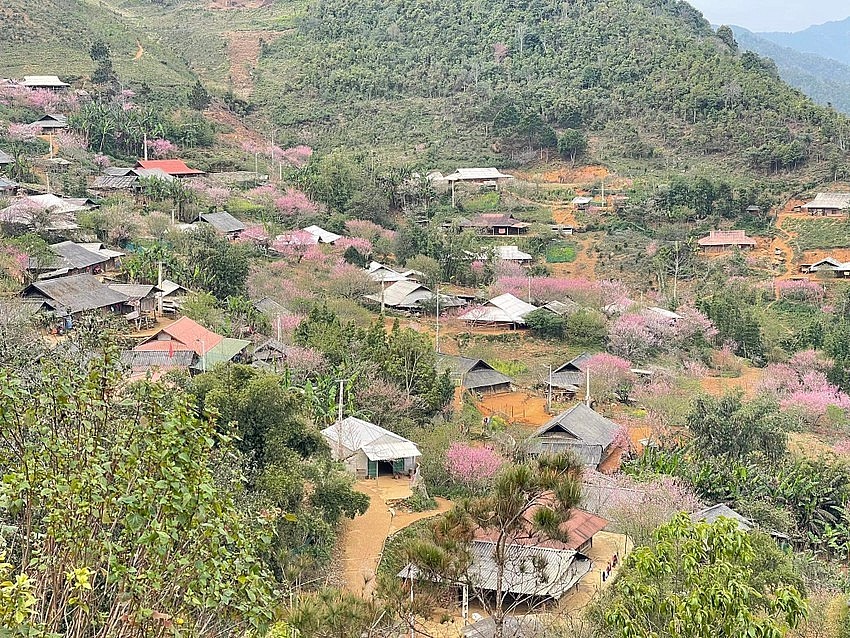 Photo: Plo.vn
Ta Xua is located in Bac Yen district, Son La province. This place is the boundary of Bac Yen district (Son La) and Tram Tau district (Yen Bai). Ta Xua is a small commune that owns many majestic natural landscapes, Son Tra forests, and Shan Tuyet tea fields which are more than 280 years old.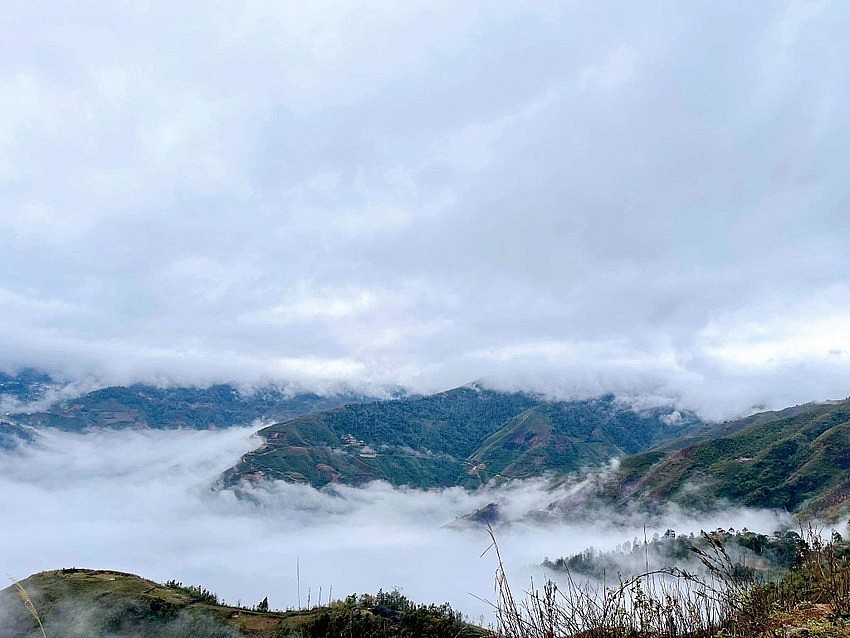 Photo: Plo.vn
Kieu Thuy – a travel enthusiast was happy to visit the special region.
"I was born and raised in the mountains of Thai Nguyen province, but this is my first time going to Ta Xua. This place is very beautiful and unique. Standing on top of the "dinosaur spine" I feel like I can control the weather.
Ta Xua is an ideal tourist destination for young adventure enthusiasts. It has been and continues to attract countless visitors. They come here to experience and enjoy life. If visitors look from afar, they can see a small trail in the high mountains. On this path, they will feel like they can hug the floating clouds and catch the strongest winds. Here, visitors will be free to take pictures with the clouds, and freely admire the natural scenery of the mountains and forests.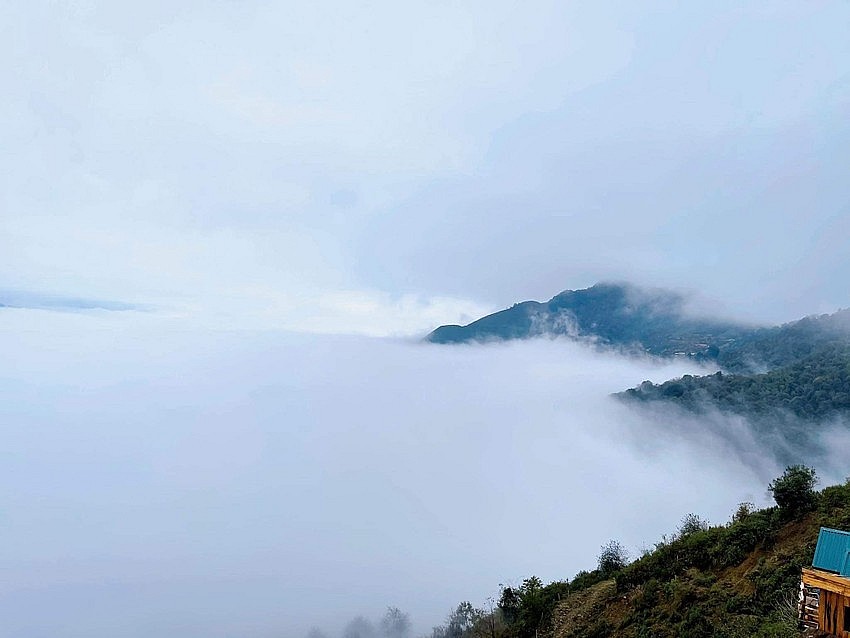 Photo: Plo.vn
However, conquering this place is not an easy task. "You need to be strong and courageous because this is a super challenging journey. When I took a taxi here, I thought I was sitting behind a Formula One race car, "said Thuy with a smile.
The "Dinosaur spine" is about 3 km long, but the road is narrow with steep rocky terrain. Both sides are deep abysses that make travelers feel like there is no bottom. It is one of the most dangerous climbing routes but also the most attractive to adventurers.
Photo: Plo.vn
The best time to visit Ta Xua is from October to March. At this time, it will appear cloudy and cool weather. The path is covered with green trees, and from time to time there are a few beautiful terraced fields, peach blossoms, and wildflowers. In addition, there are idyllic villages of the Mong ethnic group at the foothills.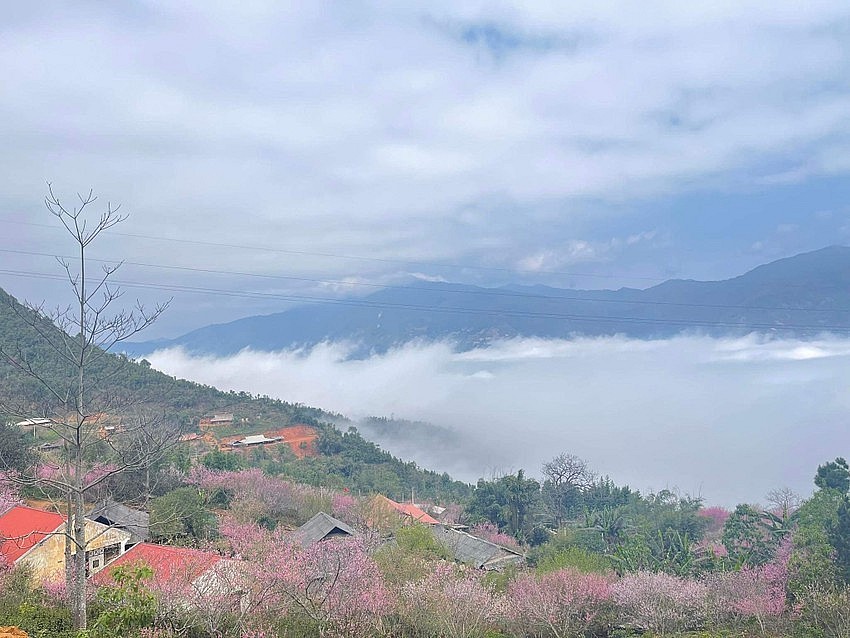 Photo: Plo.vn
"The feeling of reaching the top in the dense fog, raising your hand in front of your face, and being able to touch the clouds is truly unique. This sea of clouds is vast. There is really no way to describe the feeling at that time because I felt like I was in another world" – Thuy remembers the moment when she saw the clouds.
Aside from the Ta Xua cloud hunting spot, visitors can explore the unique and magical moss forest, and the ancient rhododendron forest or check in at the pig cliff, the famous lonely tree in the Northwest.