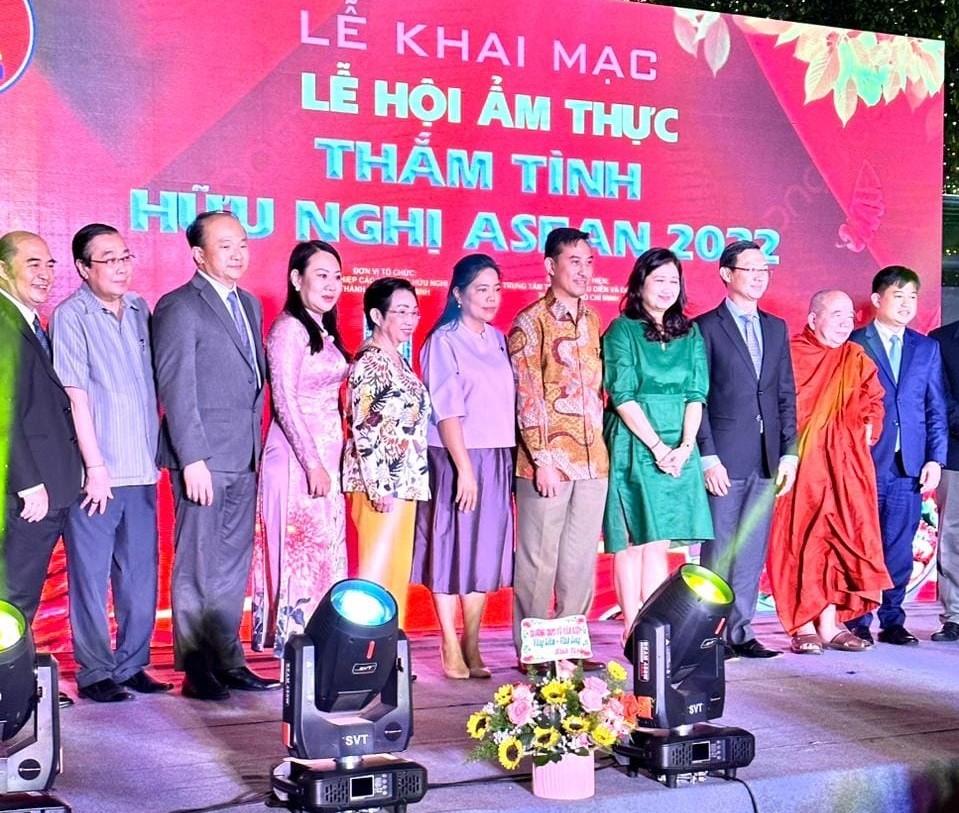 Director of Ho Chi Minh City Department of Foreign Affairs Tran Phuoc Anh and Consul General, Consul and Honorary Consul of ASEAN countries attended the opening ceremony and performed the ribbon-cutting ceremony to open the festival. Source: HUFO
On the evening of November 24, the Ho Chi Minh City Union of Friendship Organizations (HUFO) held the opening of the culinary festival "ASEAN Friendship Food Festival" at Ho Chi Minh City.
The festival is organized by HUFO and the city's Vietnam – Southeast Asia Friendship Associations along with Friendship Associations of Vietnam – Laos, Vietnam – Cambodia, Vietnam – Thailand, Vietnam – Malaysia, Vietnam – Indonesia, Vietnam – Singapore in collaboration with HCM City Center for Cinema and Performance with the theme "Unity in Diversity".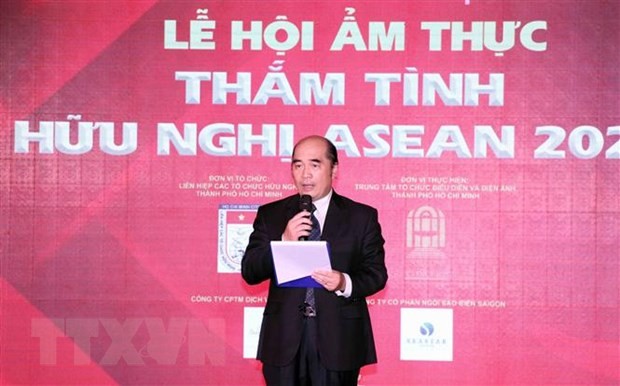 Ho Xuan Lam, HUFO vice president speaks at the opening ceremony. Photo: VNA
According to Ho Xuan Lam, HUFO vice president, the Food Festival creates an opportunity for the people of HCM City, international friend and tourists to directly experience the cultural quintessence and enjoy traditional dishes as well as symbolic art shows of ASEAN countries.
At the same time, the festival contributes to raising the image of the city in the eyes of international friends and tightening the friendship and cooperation relationship between HCM City and countries around the world.
The festival is part of activities to be held to welcome the 4th congress of the HUFO in the 2022-27 tenure and ASEAN's 55th founding anniversary this year (1967-2022).
The consulates of the ASEAN members will introduce typical dishes and food catering services from their countries at the event.
The festival will offer local residents the opportunity to sample a range of delicious dishes from famous restaurants of Thailand, Malaysia, and Indonesia at food courts erected along Le Loi road in District 1.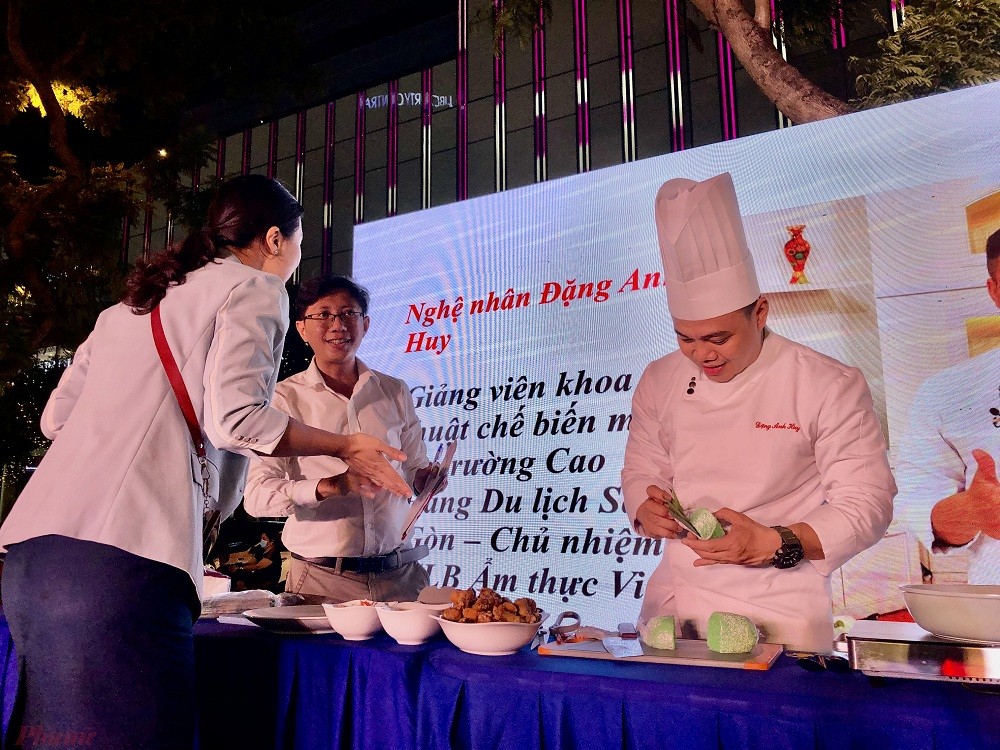 Every night, there will be chefs demonstrate dishes from ASEAN countries. Source: phunuonline.com.vn
There will be a wide range of cultural activities to held during the festival, including an art exchange night made up of ASEAN member countries, a programme to introduce culinary arts, street art performances, and a barista art show.
The festival is slated to be held until November 27 on the section of Le Loi Street from Pasteur Street to Nam Ky Khoi Nghia Street.
In addition, the festival features artistic performances and cultural exchange activities, such as an ASEAN art performance night, programs to introduce the tea, wine, and coffee arts of different countries, street art gigs, and bartending performances.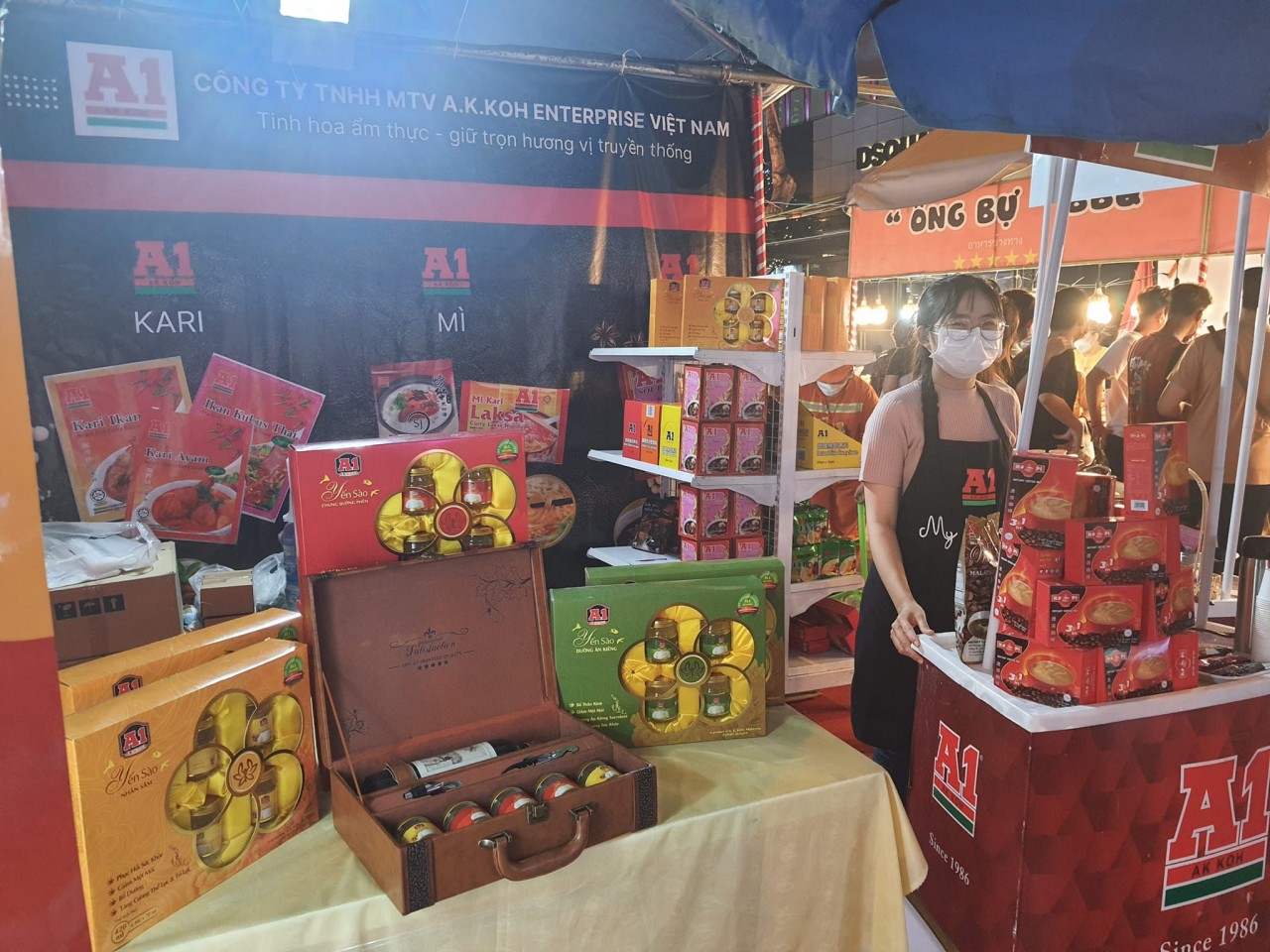 Consulates general of ASEAN countries in Ho Chi Minh City have introduced businesses specializing in both restaurant-style and home cooking to take part in the event. Source: Consulate General of Malaysia, Ho Chi Minh City
Delicious Vietnam's street dishes are favoured by visitors to the festival. Source: phunuonline.com.vn