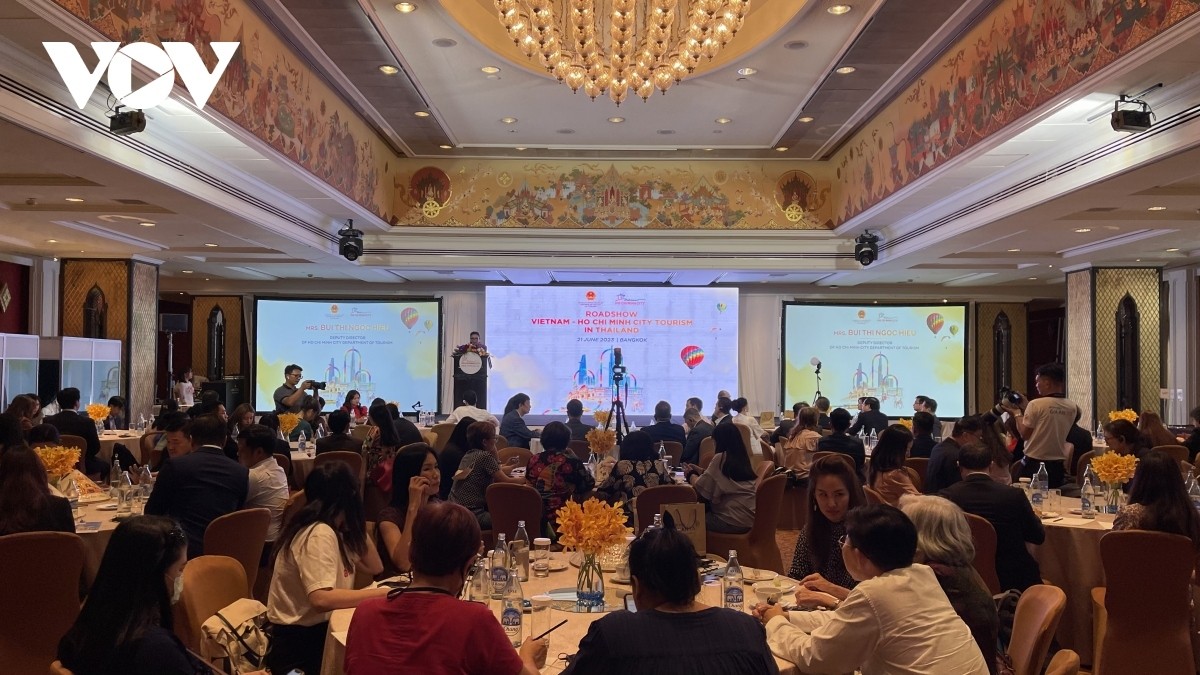 Ho Chi Minh City's latest tourism products and services are introduced at the event. Source: VOV
The Vietnamese Embassy in Thailand and the Ho Chi Minh City Department of Tourism co-hosted a tourism promotion programme aimed at introducing tourist destinations and updating the nation's latest tourism products, with a specific focus on Ho Chi Minh City, VOV reported Thursday.
Upon addressing the event, Vietnamese Ambassador toThailand Phan Chi Thanh emphasised that there remains plenty of room for co-operation in tourism development between the two countries, especially in terms of medical tourism.
The economic hub boasts 131 hospitals with high-qualification human resources and reasonable costs for health examination and treatment. With these modern and high-quality medical system and continuous development of medical centers, Ho Chi Minh City is set to become an ideal destination for tourists keen to improve their health and experience high-quality medical treatments, he added.
At present, the Ho Chi Minh City's Department of Tourism and Department of Health have been co-ordinating to support businesses in developing medical tourism while strengthening ties with international partners to complete medical tourism product packages moving forward.
For her part, Bui Thi Ngoc Hieu, deputy director of the Ho Chi Minh City Department of Tourism, expressed hope that with extensive experience in designing tourism products in association with health and wellness, Thai experts will support the fledgling medical tourism industry in Vietnam, as well as in Ho Chi Minh City in particular.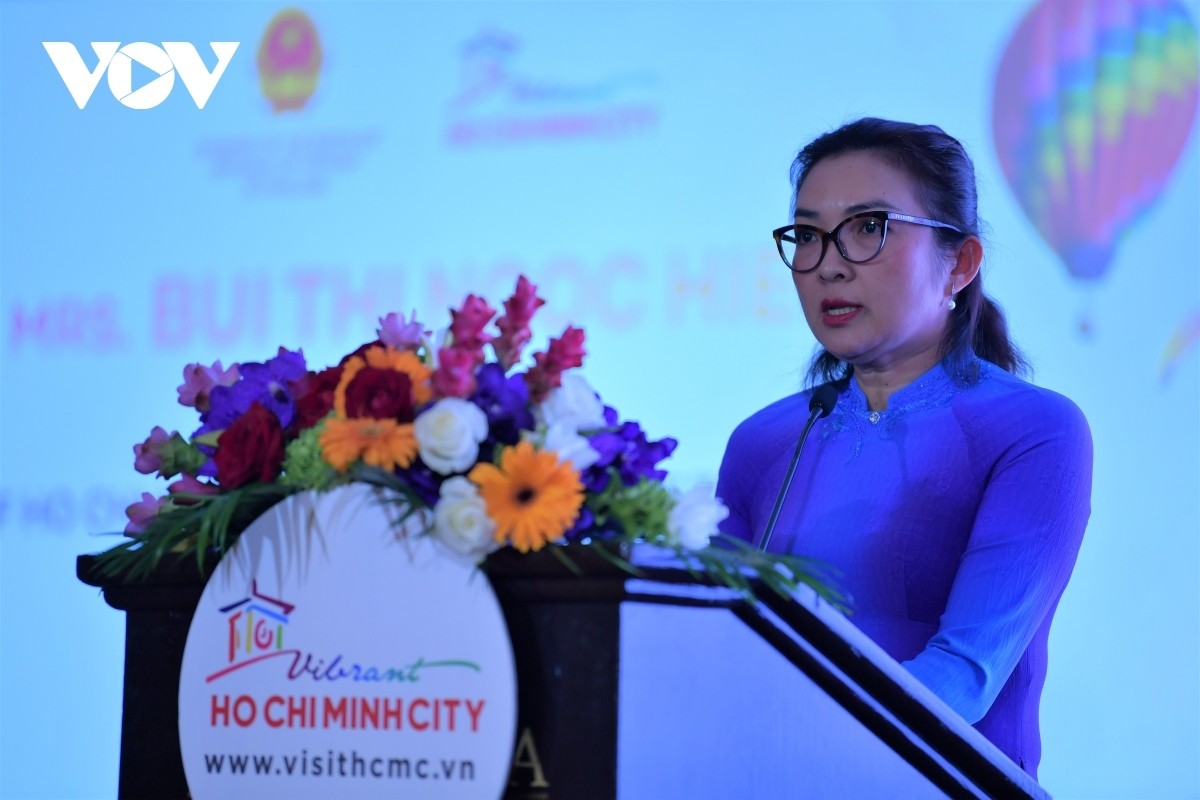 Bui Thi Ngoc Hieu, deputy director of the Ho Chi Minh City Department of Tourism addresses the event. Source: VOV
With regard to the challenges faced by the nation in terms of developing medical tourism, Ruben Toral, director of Health & Wellness at QUO Global, pointed out that there is a positive outlook ahead for the nation as it strives to develop its own medical tourism sector. Indeed, the country has to compete fiercely with many other competitive markets in the region, such as Thailand, Singapore, India, and Malaysia.
The country will have to do more to develop its medical facility system and medical brands, as well as devising concrete strategies aimed at competing with these countries, he noted.
A trade exchange was held during the event to help businesses of both sides explore co-operation opportunities in the field of medical tourism.
Before Thailand, the HCM City delegation of more than 20 local travel agencies and hospitals, headed by Hieu, came to Phnom Penh for a similar promotion programme.
The event featured screening of short video clips on culture, food, and tourism products, notably health-related ones, in the city; and a networking event for Vietnamese and Cambodian firms seeking mutual understanding and partnerships.
In 2022, nearly 200,000 Cambodians came to Vietnam, ranking 4th among sources of foreign tourists to the country. In the first five months of 2023, the figure exceeded 167,000, accounting for 3.63% of the total number of international visitors to Vietnam.
Meanwhile, Cambodia hosted more than 466,000 Vietnamese, ranking 2nd in the country's foreign-arrival lineup. In the first three months of this year, the number of Vietnamese tourists to Cambodia reached over 200,000.