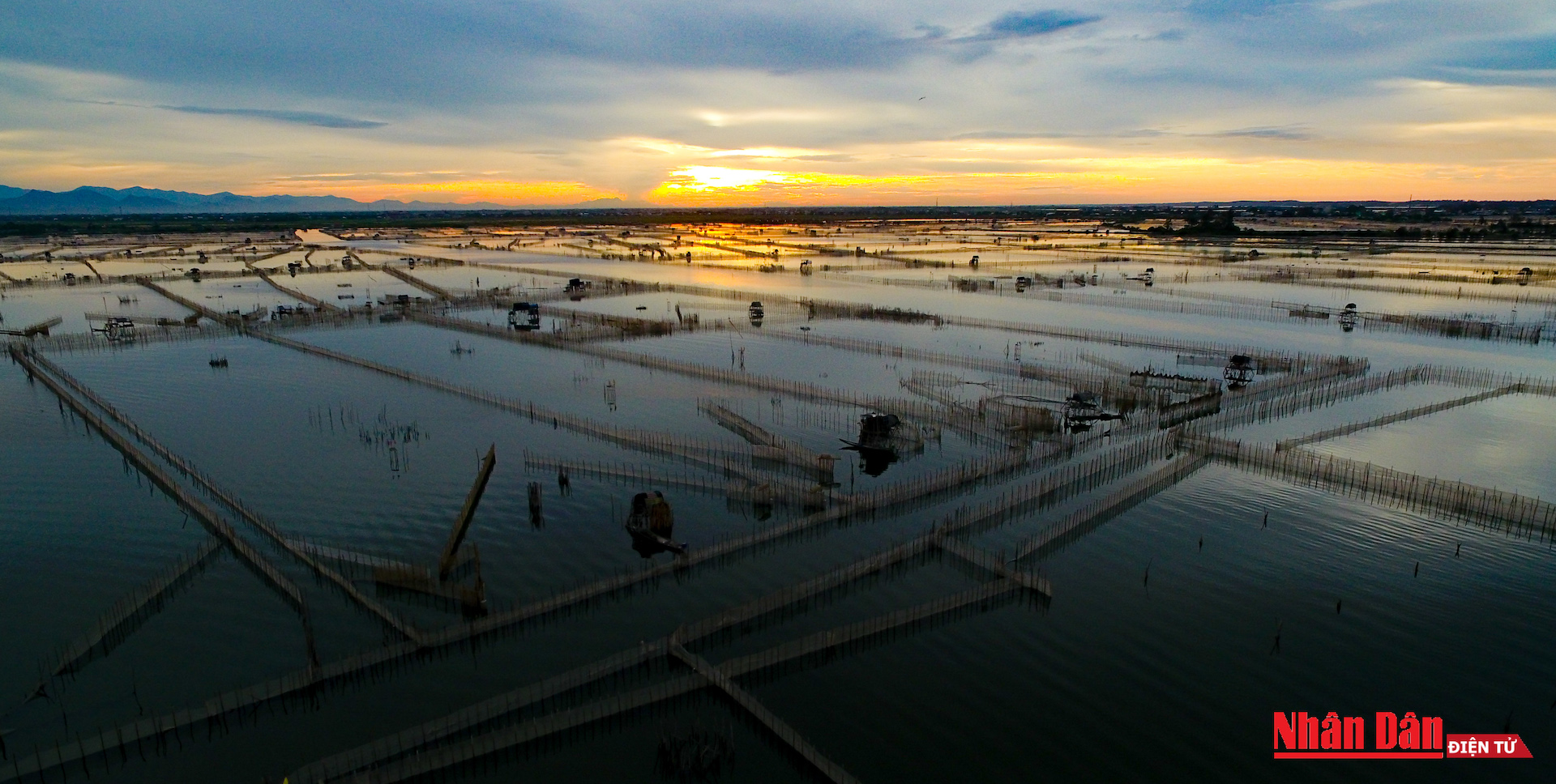 Photo: Nhan Dan
Tam Giang belongs to Tam Giang – Cau Hai lagoon system.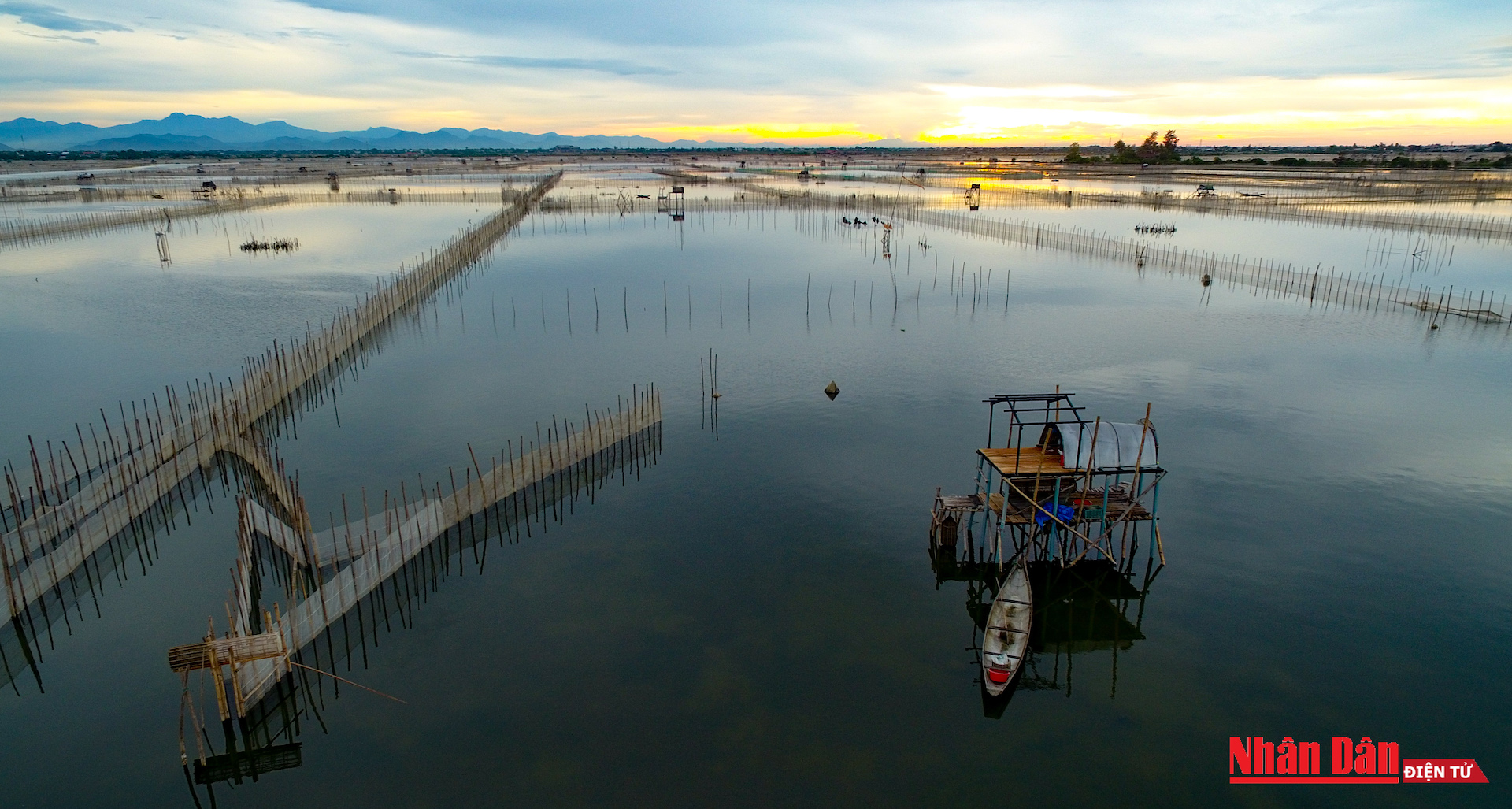 Photo: Nhan Dan
Located about 15km from Hue city, Tam Giang Lagoon is located in four districts of Phong Dien, Quang Dien, Huong Tra, and Phu Vang in Thua Thien Hue Province, according to Nhan Dan.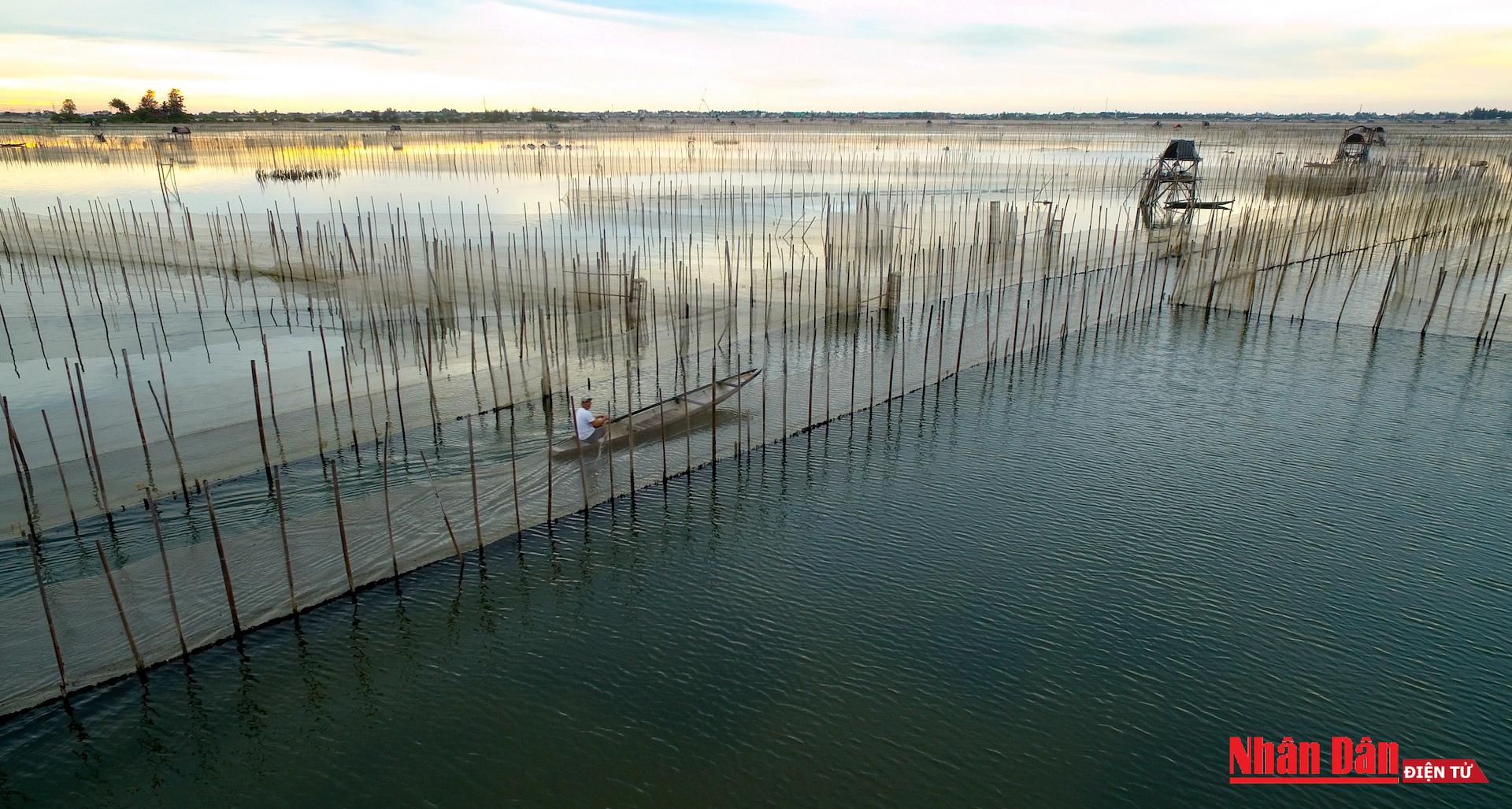 Photo: Nhan Dan
It covers an area of ​​about 52 meter square, stretching about 24km in the direction of northwest-southeast from O Lau estuary to Perfume River.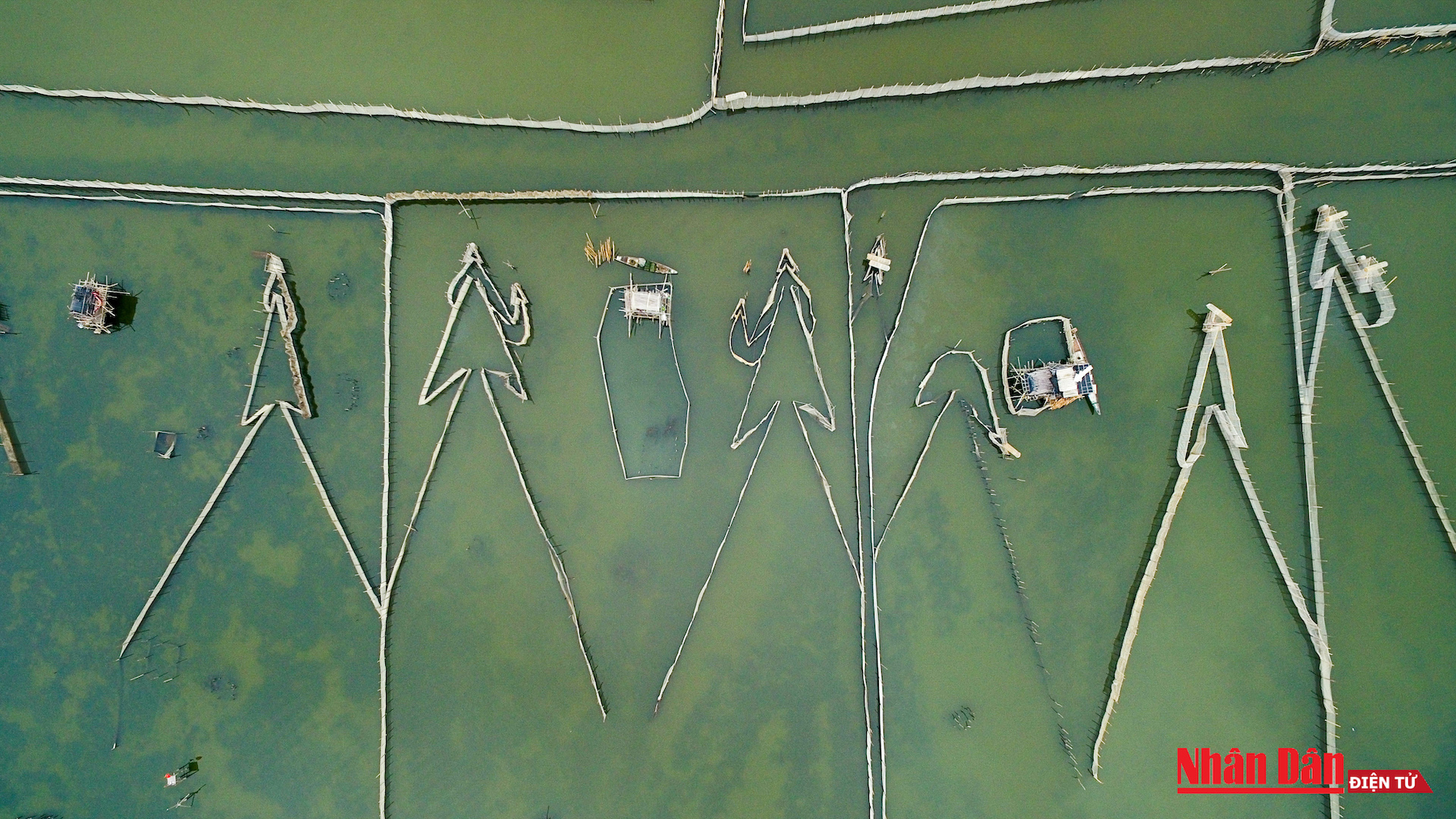 Photo: Nhan Dan
Locals on Tam Giang Lagoon mainly live on farming aquaculture with diverse types of seafood.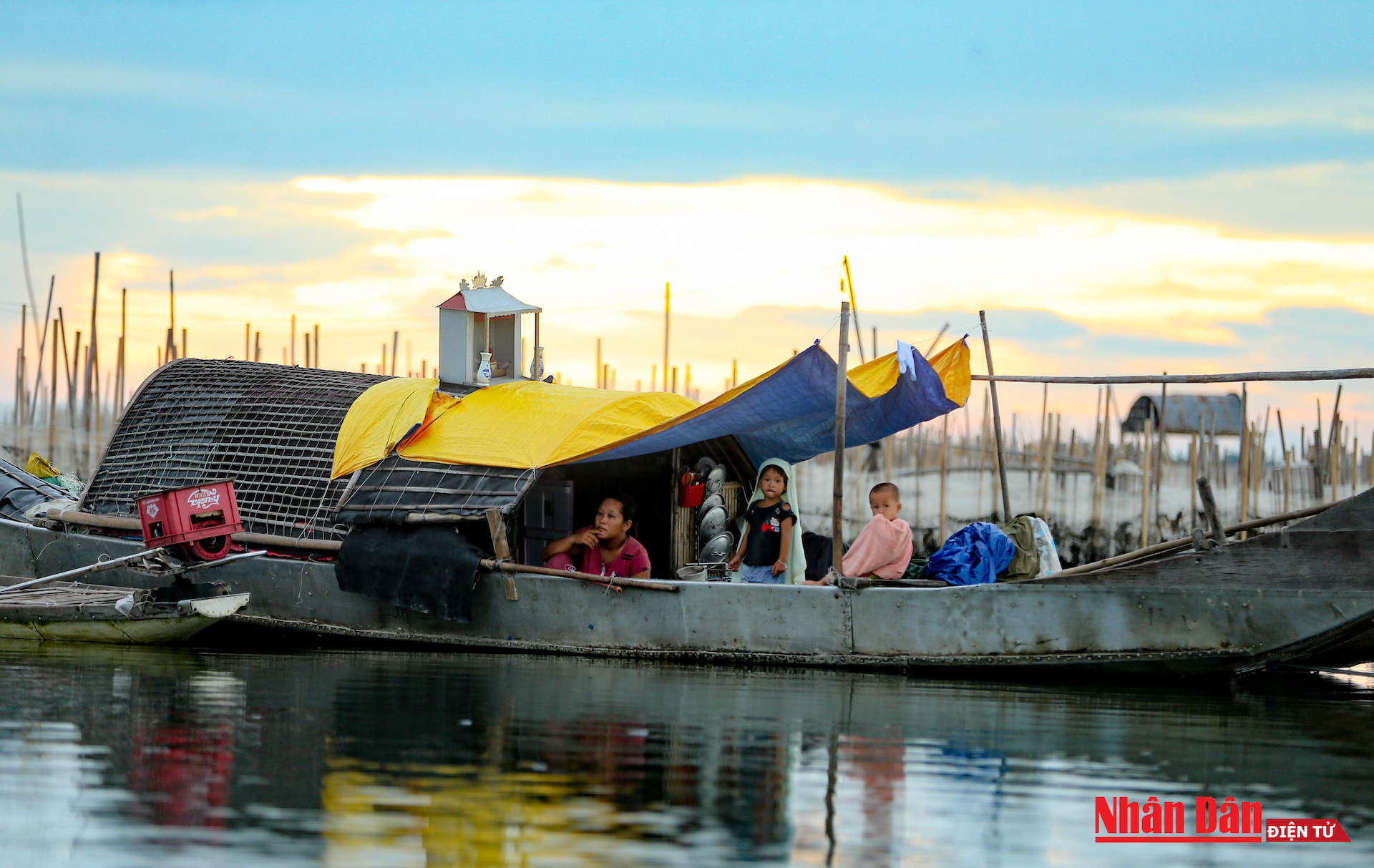 Photo: Nhan Dan
The small boats are home to the local fishermen here.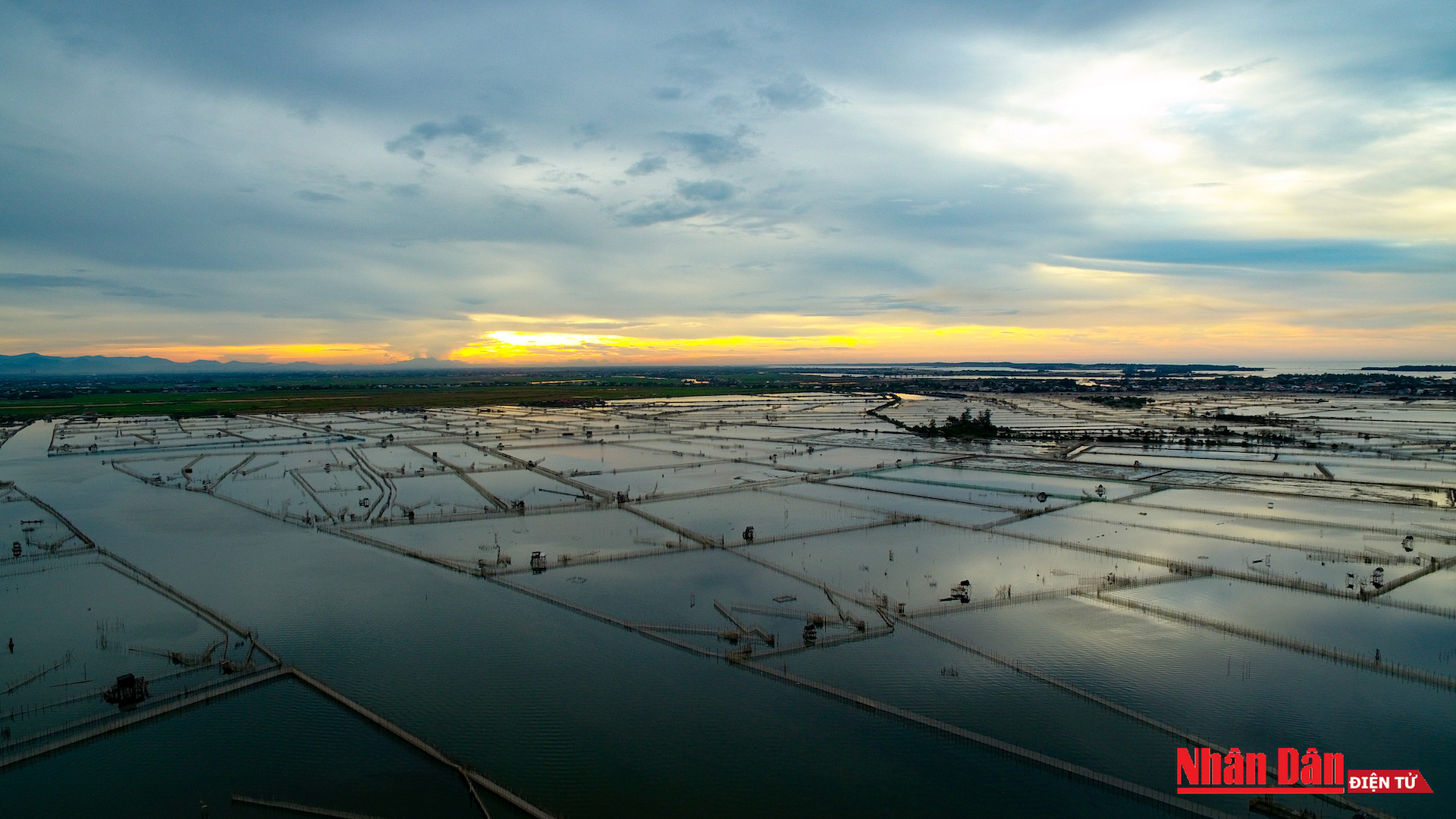 Photo: Nhan Dan
Coming to Tam Giang Lagoon, tourists not only sample local specialties but also admire the stunning magical beauty of the vast lagoon which bestowed by Mother Nature.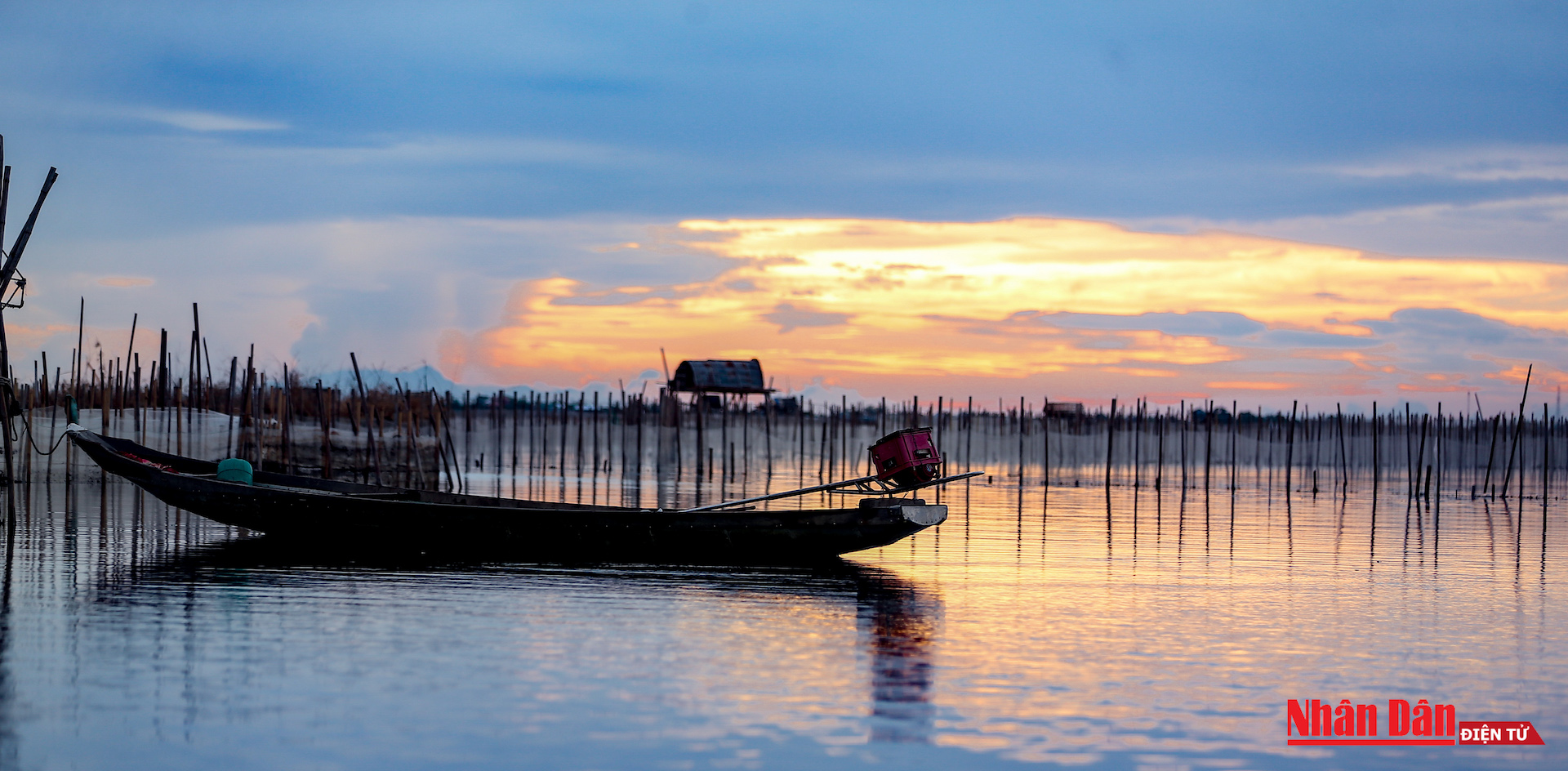 Photo: Nhan Dan
The best time to contemplate the glamorous sunset on Tam Giang Lagoon is from 17:30 to 18:45 daily.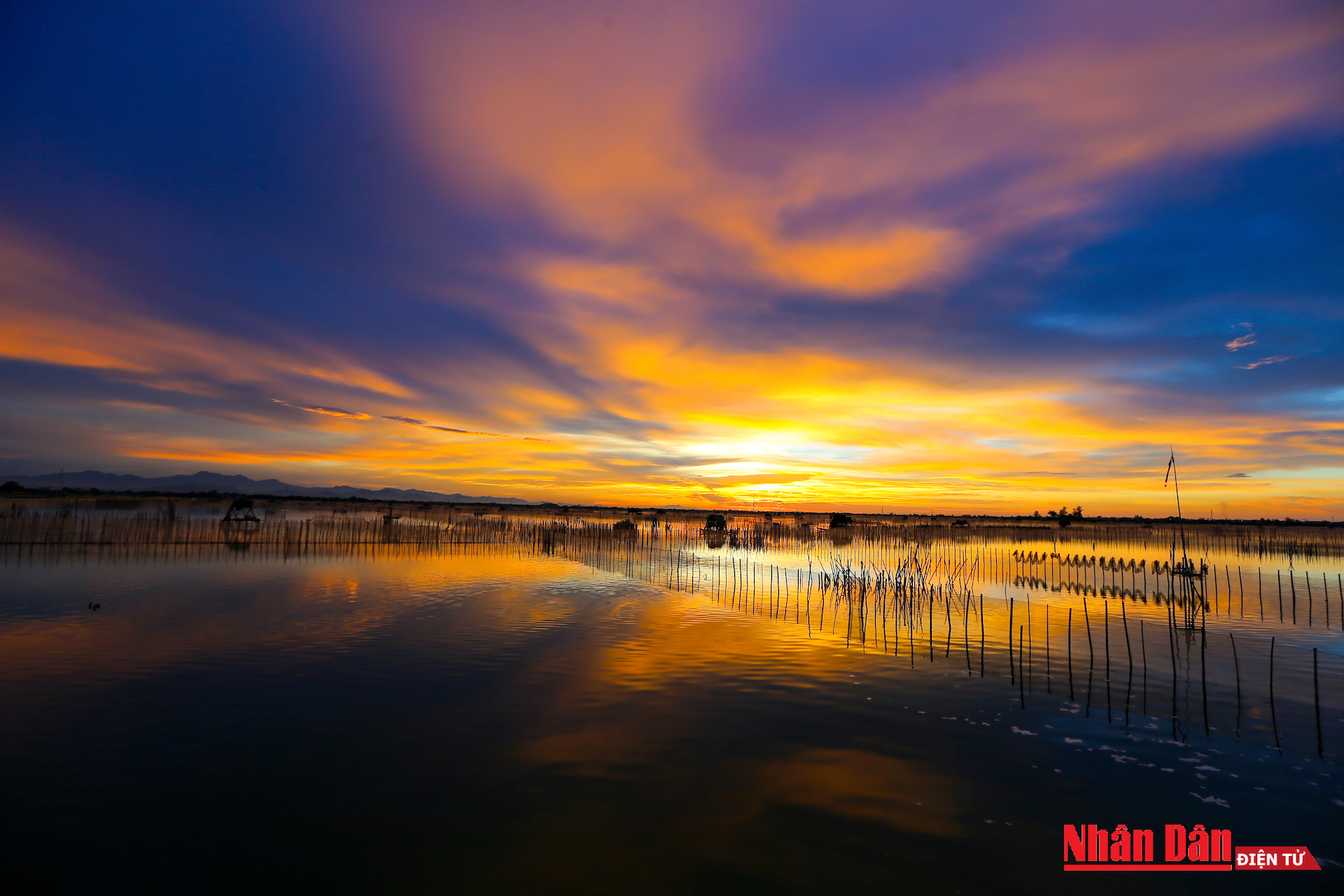 Photo: Nhan Dan
The reflection of sunset colors in the lagoon adds another dimension to its already magnificent beauty.
Many travelers said that unlike the nostalgic beauty at Khai Dinh Tomb or Truc Lam Bach Ma Zen Monastery in Hue, the sunset at Tam Giang Lagoon owns distinctive charm.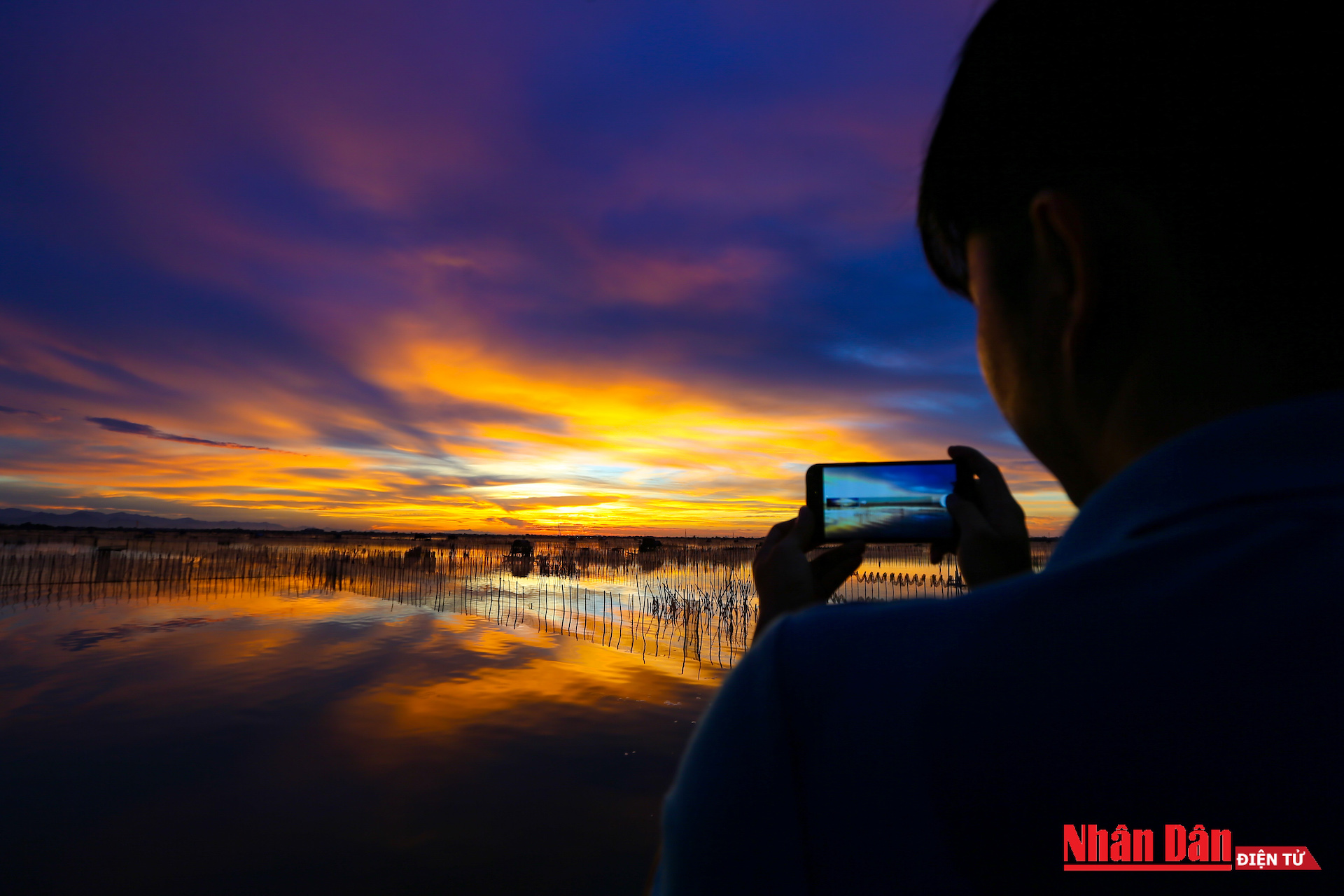 Photo: Nhan Dan
The lagoon attracts numerous photography enthusiasts who spend hours on "hunting" beautiful pictures.
"The sunset on Tam Giang Lagoon is truly a natural masterpiece that cannot be found anywhere else. The harmonious blend of the glorious sunset and colorful clouds creates dreamy landscape", said photographer Le Chung.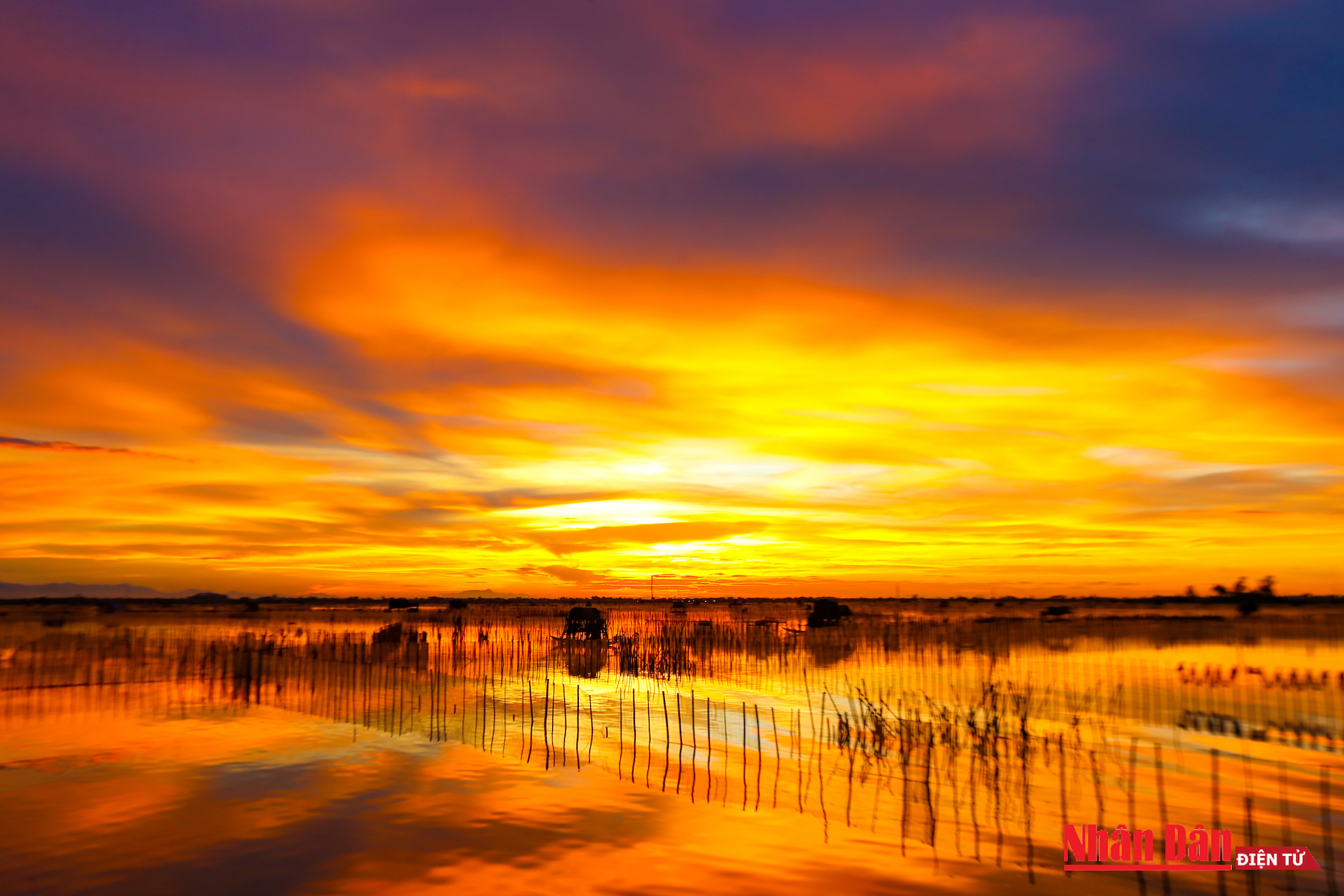 Photo: Nhan Dan
Visitors would certainly be overwhelmed by the pristine, boundless beauty mingling with the peaceful breath of Hue.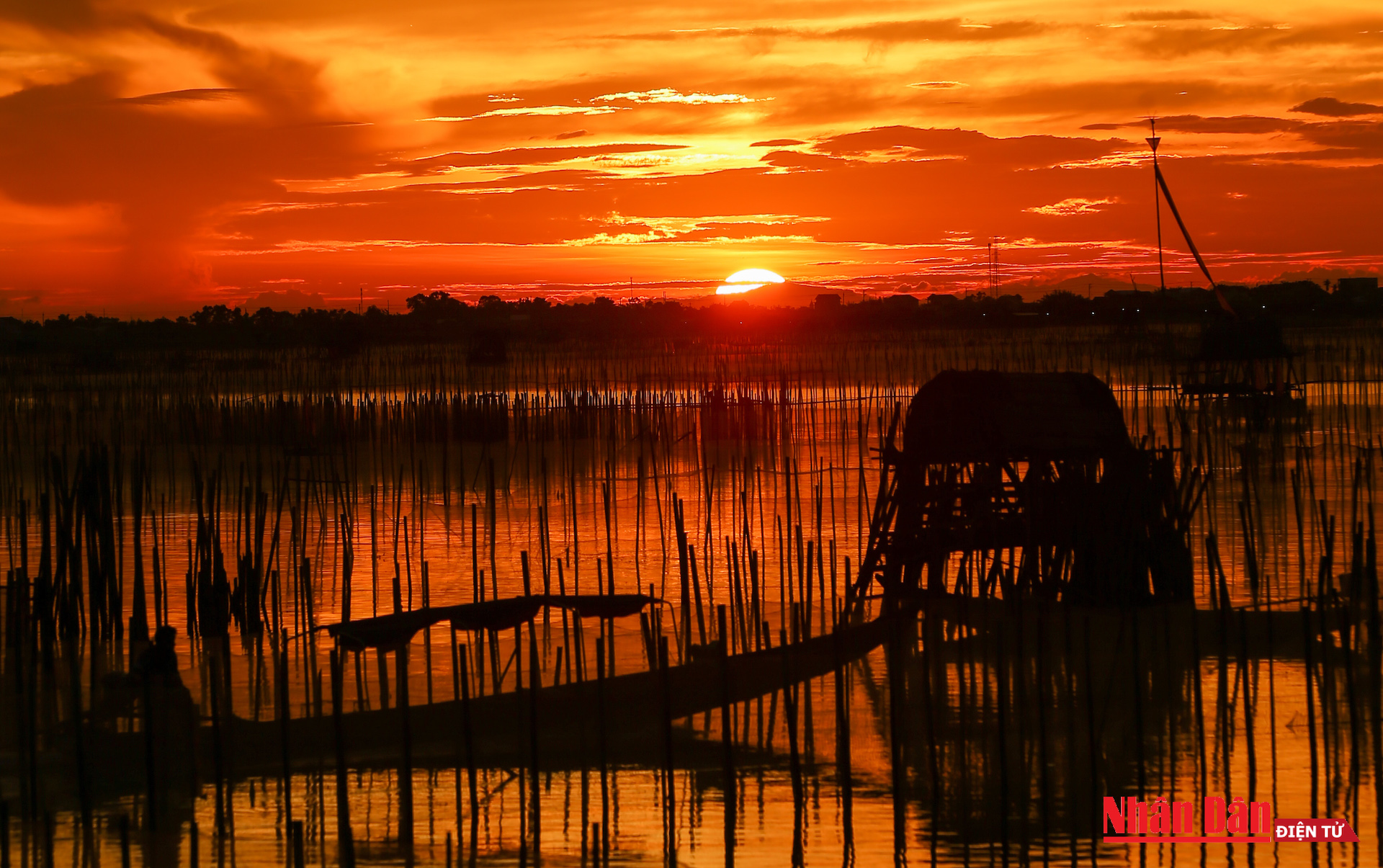 Photo: Nhan Dan
Sunset on Tam Giang Lagoon and has turned into an endless source of inspiration for many poets as well as photographers.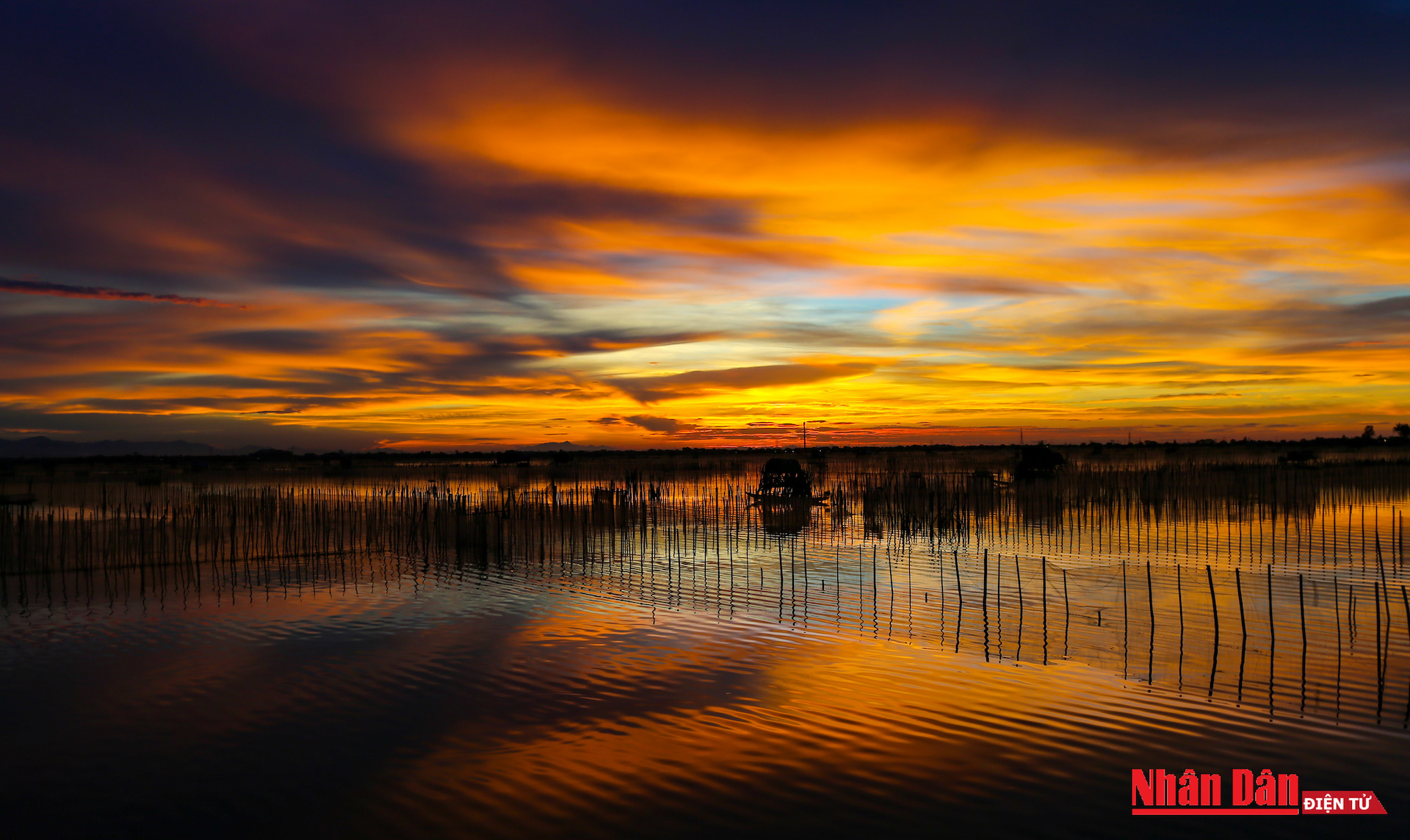 Photo: Nhan Dan
The place used to be a poor countryside; but today, it is one of the tourist magnets in Hue.