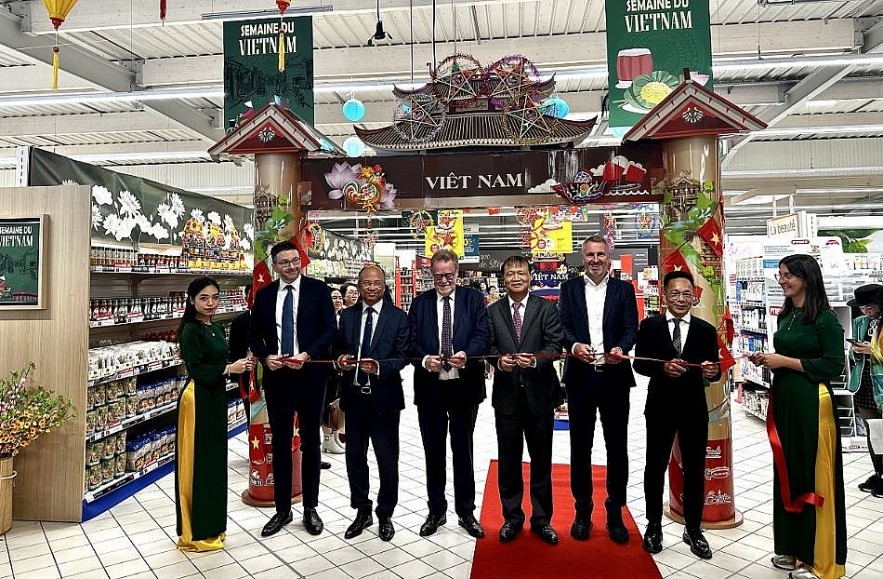 From September 25 to October 1, Vietnamese Goods Week took place at the Système U supermarket system in France. More than 15 Vietnamese businesses participated with agricultural products, food, textiles, and rattan (Photo: Anh Tuan).
Deputy Minister of Industry and Trade Do Thang Hai, who led the Vietnamese delegation at this event, stated that there is a growing interest in Vietnamese food among French consumers. The presence of Vietnamese food products in French supermarkets provides consumers with access to Vietnamese dishes.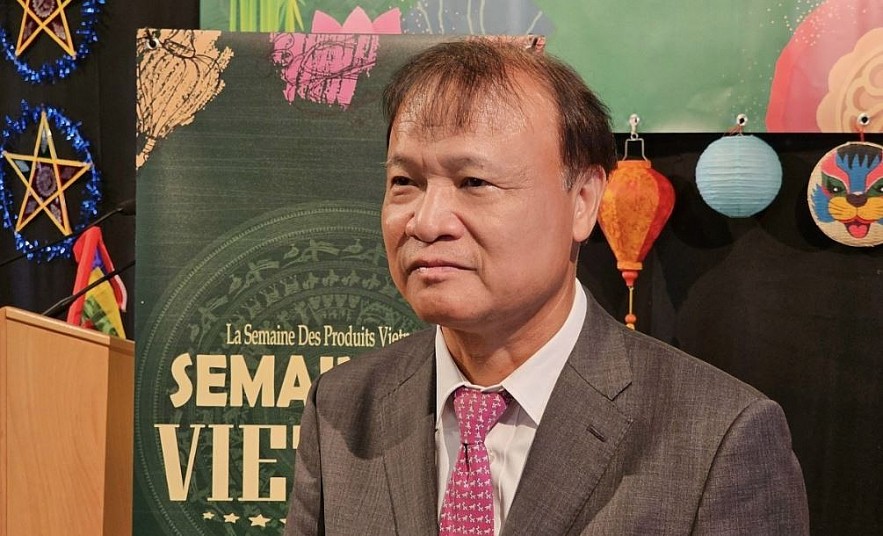 Deputy Minister of Industry and Trade Do Thang Hai (Photo: Anh Tuan).
"Système U Group ranks 4th in France with a market share of about 11.6% and has about 1700 stores in their distribution system. The fact that Vietnam's goods are brought into the group's distribution system is an effective promotion for Vietnamese businesses. This is just the first step. After Vietnamese Goods Week, we will continue to coordinate with the group to bring Vietnamese goods to its systems in France and other countries," said Deputy Minister of Industry and Trade Do Thang Hai.
Benoit Monfort – Managing Director of Système U Noisiel supermarket said: "We highly appreciate the quality of Vietnamese products brought into our system. These products not only satisfy a large Vietnamese community living near our supermarkets but also meet the requirements of French customers. Pho, vermicelli, or soup will have the opportunity to gradually discover your diverse and quality products," said Benoit Monfort.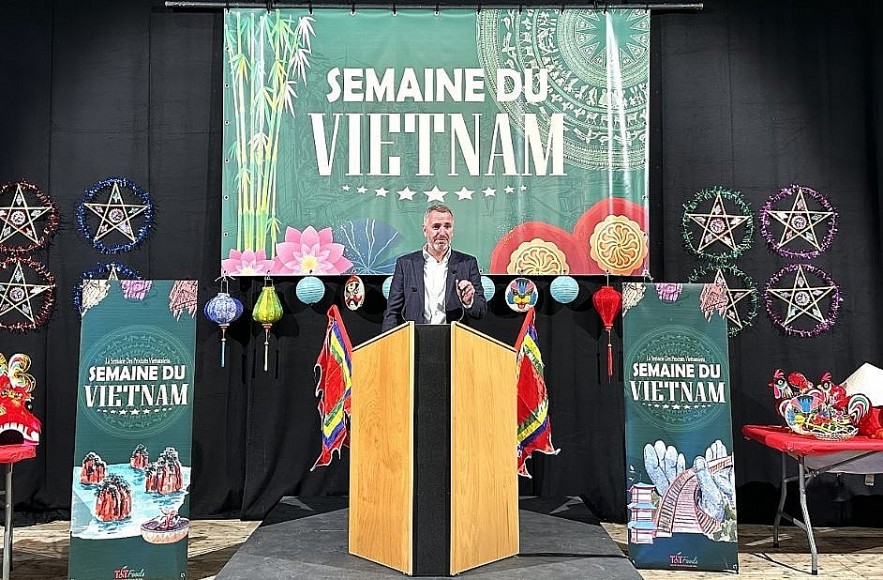 Benoit Monfort – Managing Director of Système U Noisiel (Photo: Anh Tuan)
When attending Vietnamese Goods Week, French consumers have the opportunity to explore typical Vietnamese agricultural products such as coffee, cashew nuts, rice, vermicelli, dried pho noodles, seasonings, and spices.
"Vietnamese cuisine is popular in France. As a company in this field, we choose Vietnamese products because of their popularity and consumption potential," said Yahya Zaoui, Production Director of T&T Foods Company.
Meanwhile, Francois Lefrère, a customer, said: "I often cook Vietnamese dishes because they are comforting but unique. They offer flavors we don't have here."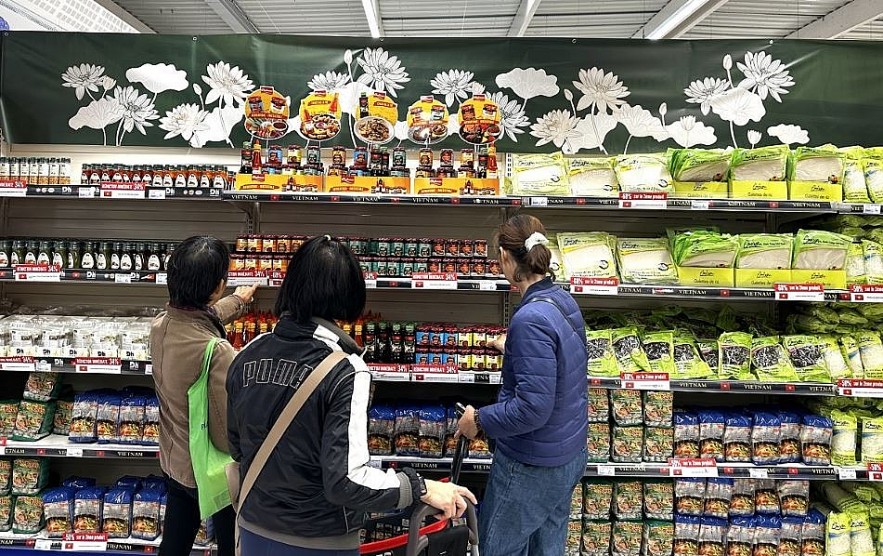 Customers checking out Vietnamese goods at French supermarkets (Photo: Anh Tuan)
In addition to agricultural products, Vietnamese businesses also introduce to French consumers handmade products made from rattan, bamboo, duckweed, and sedge with unique but sophisticated designs. Mid-Autumn-Festival-themed handicrafts such as star lanterns and unicorn hats were also brought to French supermarkets during the event.
"After several trips to France and after carrying out some research, I am confident that our products will sell well in the French market. We are confident in our quality. 100% of our products have all the certification needed and they are made by hand by our skillful artisans," said Trinh Hoang Ngoc Bich, Sales Director of Ngoc Son Handicraft Company.
Along with Système U, Vietnamese Goods Week is also conducted at the Carrefour hypermarket system, a pioneering distribution group in building and maintaining Vietnamese goods shells in its system. The regular presence of Vietnamese products in French supermarkets in particular and in the European market in general is proof of the brand and quality of Vietnamese businesses.