Less than 80 km from the mainland, Ha Tien archipelago, also known as "Pirate Island," is the ideal destination for a weekend getaway. The entire archipelago constitutes Tien Hai commune, Ha Tien town, Kien Giang province. It attracts tourists with its wild, peaceful beauty and intriguing name. Despite its small size, the archipelago can be explored in just a 2-day trip. It includes 16 floating islands, with Ha Tien's most significant island being Hon Tre (Hon Doc), and two sinking islands.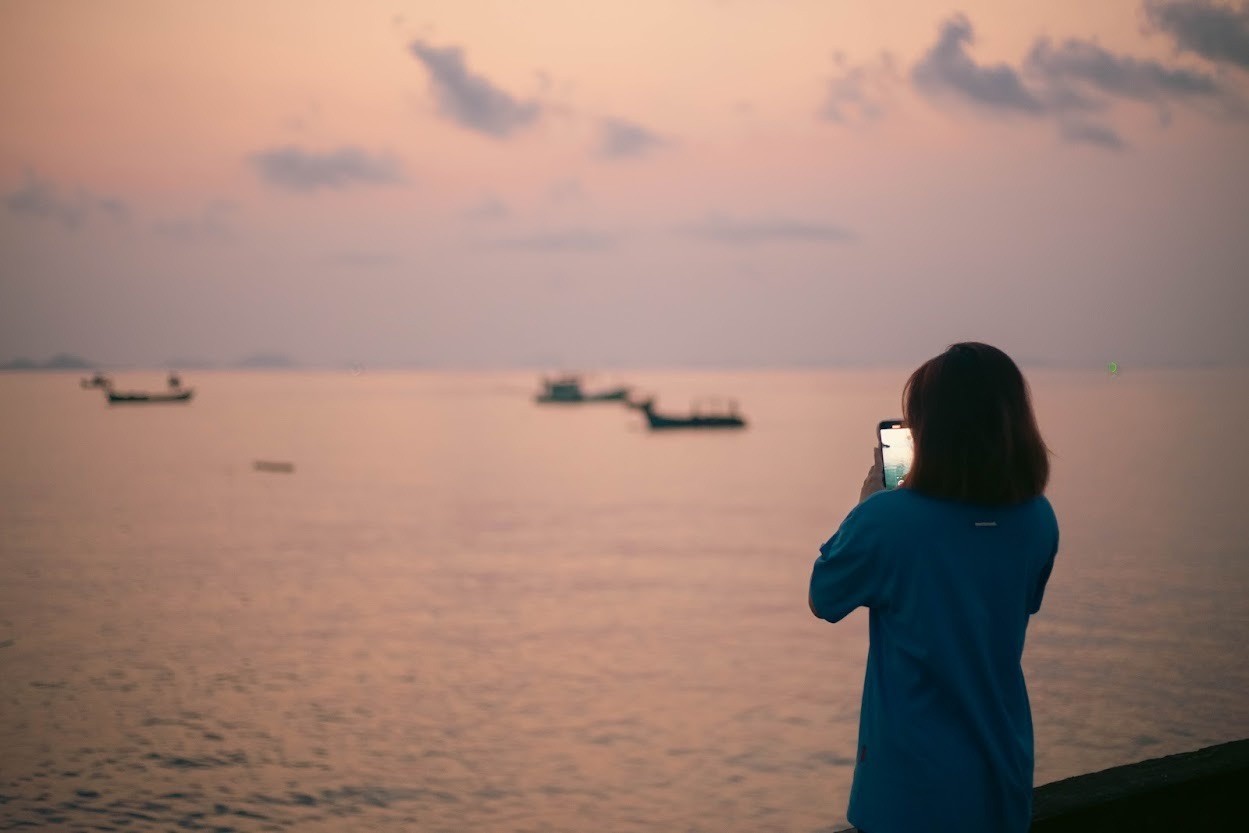 About 28 km from the coast of Ha Tien and 40 km from Phu Quoc island, this is a perfect destination for a short trip (Photo: Nguyen Duong Hoang Khang)
Many people believe that "Pirate Island" earned its name due to numerous old tales. Located on an important trade route of many countries, with rugged terrain, this place used to be the base and area of operations for pirate gangs in the region. Currently, this place still retains the pristine beauty of nature's gift. While still a remote island, Ha Tien is in the process of developing tourism services.
This island offers diverse terrain including forests, mountains, and sea islands, with stretching white sand beaches, clear blue water with clear bottoms, and colorful coral reefs. There are many treasures to be found on Pirate Island, from the fresh air to the seafood and the peaceful scenery.
The best beach for swimming is Chen Beach, where you can see stones in the shape of an upside-down cup with colorful sparkles under the water.
For other sightseeing places, visit the beaches of Coconut Cave, Ha Ba Tail, Da Dai, Son Linh Dong, orchards on the mountainside, and religious facilities such as Ba Chua Xu Temple, Nam Hai Dinh Ong, Ba Thuong Temple. These are some of the most popular tourist attractions in Ha Tien.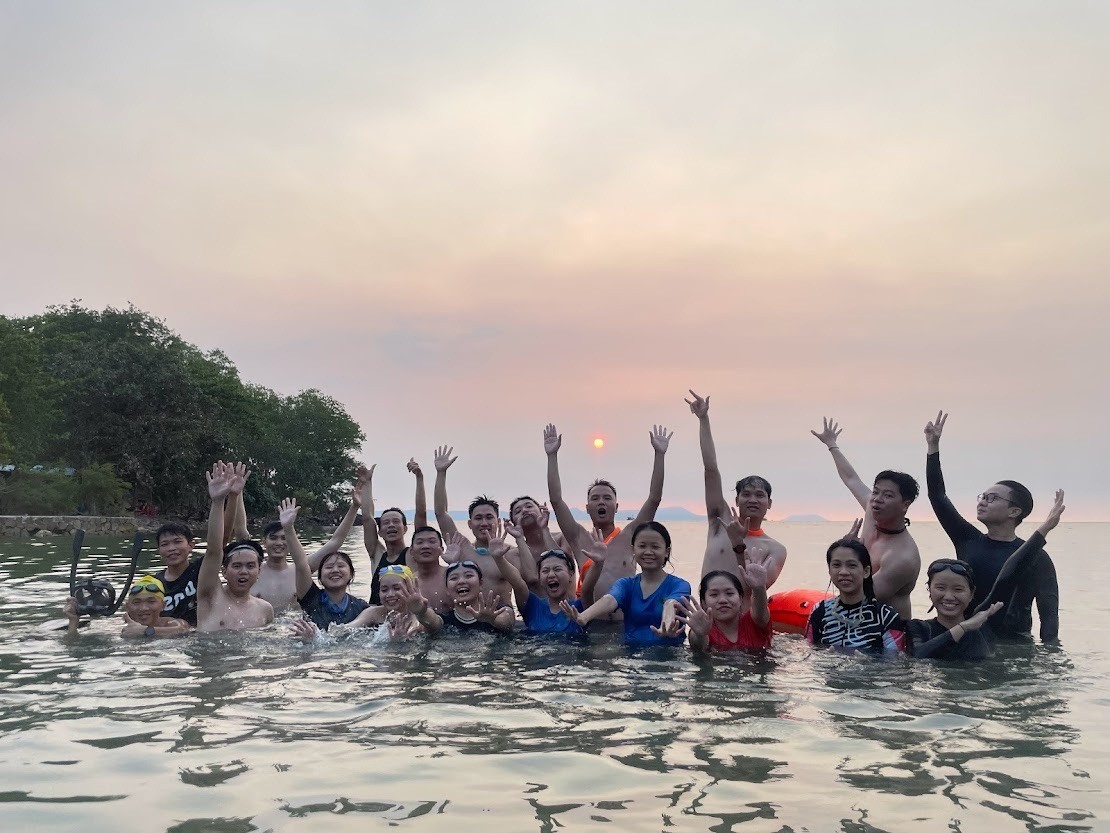 The best beach for swimming is Chen Beach (Photo: Thuong Nguyen, Nguyen Duong Hoang Khang).
The best time to visit Pirate Island is during the dry season, from December to April. Notably, many people return to this destination more than once because of its idyllic beauty of nature and the hospitality of the local people on the island.
"My children are very happy to learn and immerse themselves in the life of the people on the island. So when we want to travel to the island, we will think of Pirate Island first," said Le Thuy, a tourist from Ho Chi Minh City.
This is also a very affordable destination, so students with a budget should not miss out. Homestays and hotels on the island have prices starting from VND 200,000 VND/room (US $8.5), or even cheaper if you choose to set up a camp.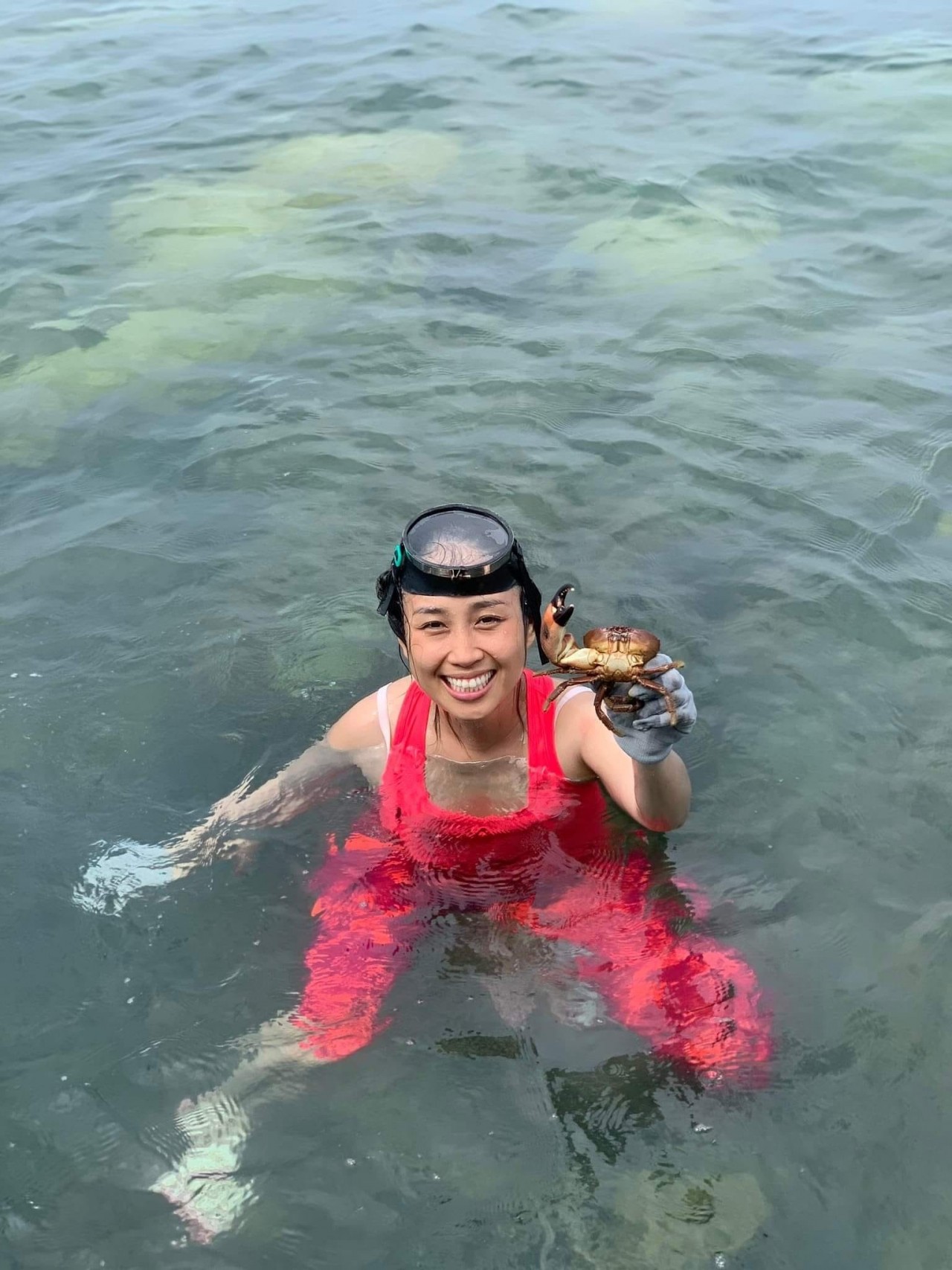 You can go on a snorkeling tour to catch shellfish and snails with the local people (Photo: Pham Nhu Y, Liem Tran)
For water sports to try, you can go on a snorkeling tour to catch shellfish and snails with the local people. After expending a lot of energy diving underwater, the fishermen will prepare seafood dishes for you to enjoy the prizes that you caught yourself. The seafood on the island is fresh and nutritious. There are shellfish, snails, sea urchins, scallops, moon snails, and crabs that will be cooked in many different ways. This will provide an interesting and memorable experience. If traveling with friends or family, be sure to book a tour around the islands combined with snorkeling and catching seafood for VND 1-2 million/trip.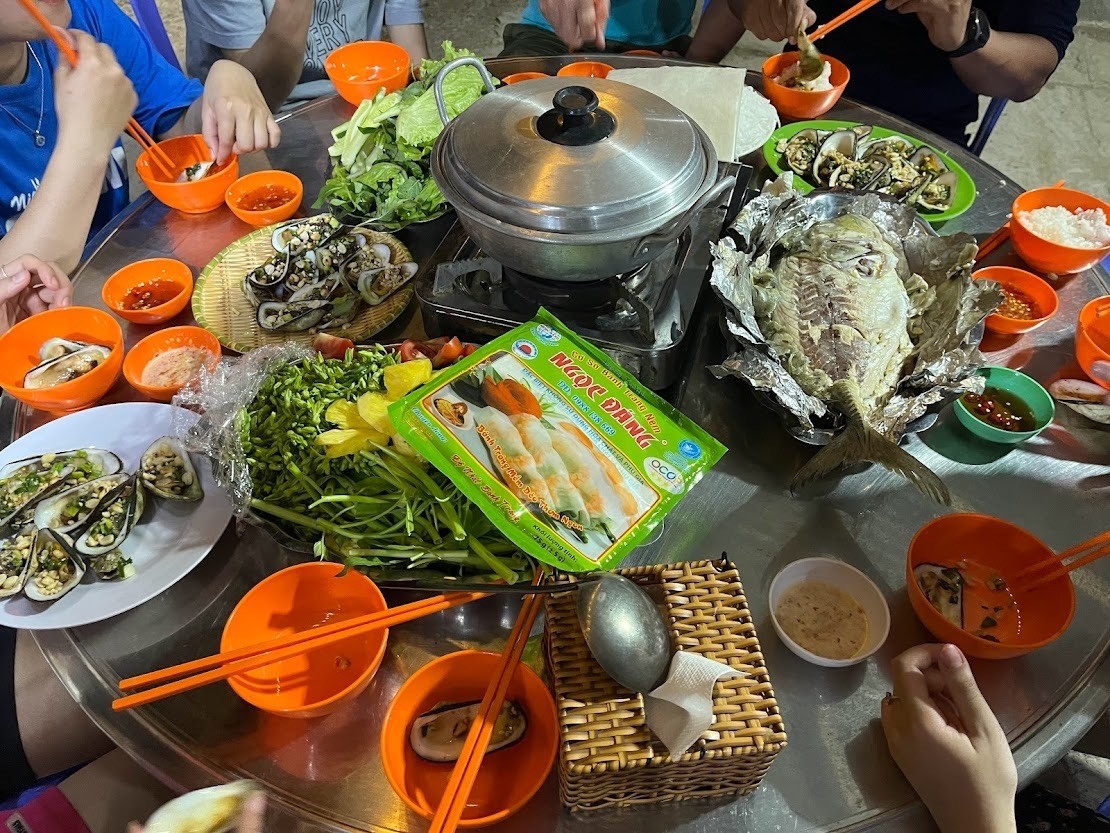 Fresh seafood after the snorkeling tour (Photo: Pham Nhu Y, Liem Tran).
As the day comes to an end, one of the most popular activities is to catch the sunset on the island. This destination is especially photogenic with the blue water surrounding the island, clear sky, and brilliant sunset, providing a perfect background for your photo memories.