Thien Duong Cave is located in the core zone of Phong Nha – Ke Bang National Park. Thien Duong cave is 31.4km long and from 30 to 150m wide. According to the expedition of the UK Kingdom explorers, Thien Duong is a pristine cave with splendid, bold, and diverse beauty. The space inside the cave is larger than Phong Nha and Tien Son.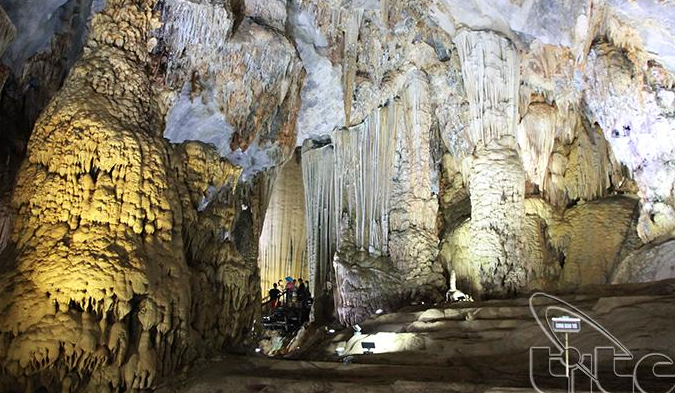 Photo: Quang Binh Tourism
Currently, Thien Duong Cave is invested, managed, and exploited by the Truong Thinh Group Joint Stock Company. To start your journey to discover Thien Duong cave, from the tourist's car park, you can walk about 1.5km to the foot of the mountain. From here, continue to climb 500 steps, visitors will reach the entrance of Thien Duong cave.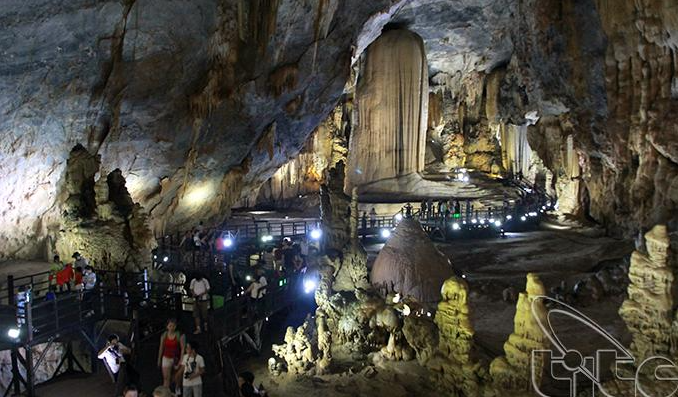 Photo: Quang Binh Tourism
Through the small, narrow cave gate, just enough for one person, visitors can go down a small steep staircase of about 15m to reach a large space inside the cave, where they can find a system of extremely magnificent stalagmites and stalactites. Truong Thinh Group has installed a system of wooden stairs through the length of the cave to help visitors discover the beauty of this cave.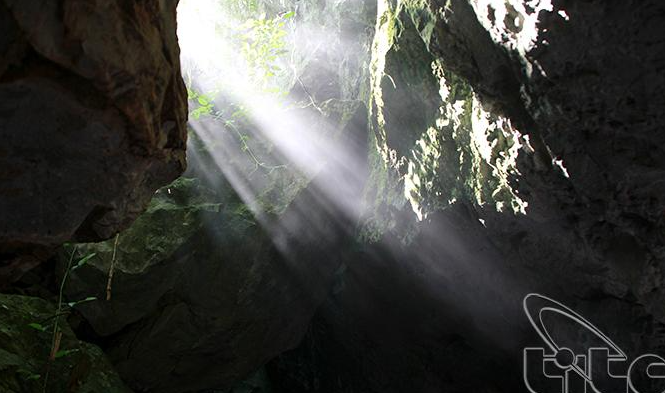 Photo: Quang Binh Tourism
The first part of the cave is about 10 meters high, about 100 meters wide, with many unique stalactites in many different shapes. When going inside, visitors will be attracted by many interesting block-shaped stalactites. After going 1km of wooden stairs, adventurous travelers can walk another 6km to continue to explore the beautiful pristine stalactites and stalagmites, in all shapes and sizes in Thien Duong Cave.