Experience the vibrant colors of autumn with Booking.com's curated selection of Vietnam's five stunning destinations. From the picturesque highlands of Ha Giang to the charming city of Da Lat, and from the bustling capital of Hanoi to the sunny shores of Phu Quoc, discover the beauty of fall in Vietnam. Choose from a range of top-notch accommodations on Booking.com and immerse yourself in the warmth of autumn before winter arrives. Book now and make the most of this refreshing season.
Hanoi to Host Historic ASEAN Summit
Northern Vietnam is often praised for its "fall foliage," offering a stunning and vibrant display similar to North America. In contrast to the tropical South, this region experiences four distinct seasons, making it one of Southeast Asia's top destinations to appreciate nature's colorful transformation.
Autumn is when Hanoi is at its most photogenic. Photo: Vietnam Discovery Travel
Experience the Photogenic Beauty of Hanoi in Autumn
In the season of autumn, Hanoi gracefully transforms into a captivating sight for photography enthusiasts. As the rainy haze dissipates, the sky reveals a mesmerizing clear and crystalline blue, creating the perfect backdrop for stunning photographs. Along the wide city streets, the trees shed their vibrant green leaves, embracing shades of red, yellow, and brown, painting a picturesque scene.
Moreover, the sun's radiant hues shine through the ruddy branches, casting a gilded glow that adds a touch of magic to every photograph. A special phenomenon occurs as delicate hoa sua, also known as alstonia scholaris, blooms from the trees, infusing entire neighborhoods with a powerfully sweet and distinctive fragrance. This captivating scent serves as inspiration for artists and musicians alike, fueling their creativity.
In the charming streets of Vietnam, the vibrant colors and diverse personalities blend harmoniously. As the autumn breeze flows, students and young women gracefully adorn themselves in the ao dai, the traditional Vietnamese attire. Their quest for capturing the most beautiful moments leads them to picturesque locations, where photographers aim to encapsulate the essence of this mesmerizing scene. Amidst this vibrant atmosphere, vendors pedaling on bicycles offer an array of brilliant bouquets, predominantly comprised of white and yellow daisies. These fleeting entities seamlessly integrate into the landscapes, resembling tropical birds gracefully fluttering through the breath-taking fall scenery.
Cruise Through Lan Ha Bay's Spectacular Rock Formations on a Boat Tour
Located in the southern part of East Bay and Cat Ba Island, Lan Ha Bay is a hidden gem that captivates adventurous travelers. Encompassing a vast expanse of 7,000 hectares, this stunning destination boasts approximately 400 small islands, each with its own distinctive and enchanting features. What sets Lan Ha Bay apart from Ha Long is the abundance of lush, verdant forests that adorn all of its islands, with the exception of a tiny islet. Prepare to be mesmerized by the beauty and tranquility of Lan Ha Bay as you embark on an unforgettable exploration.
Nestled in the south of East Bay and Cat Ba Island, the hidden gem of Lan Ha Bay awaits to be explored by adventurous travelers. Photo: Halong Bay
Lan Ha Bay, situated in Vietnam, is renowned for its breathtaking vistas. Despite its remote location, it serves as a picturesque destination for a leisurely boat ride, providing an opportunity to indulge in the stunning scenery. The ideal weather, characterized by pleasant temperatures and a refreshing ocean breeze, further enhances the experience. Whether you are looking to avoid the overcrowded tourist hotspots or have already explored Halong Bay, Lan Ha Bay presents an exceptional chance to marvel at Vietnam's awe-inspiring natural beauty.
Where to stay:
Lan Ha Floating Homestay in Cat Ba provides visitors with breathtaking sea views, a beautiful garden, a relaxing terrace, and a bar. Guests can also enjoy their own private beach area. The property is conveniently located near popular attractions like Monkey Island Beach and Ben Beo Harbor. This top-rated property is highly recommended for couples seeking a memorable vacation experience, according to users on Booking.com.
Enhancing Precautionary Measures in Ha Giang as Borders Reopen
Experience the breathtaking beauty of the Dong Van Karst plateau during the months of October and November. Witness the stunning fields of tam giac mach (buckwheat) flowers, which adorn the landscape in shades of white and pastel pink. Many visitors choose to embark on a thrilling motorbike journey through the mountain passes to fully immerse themselves in this mesmerizing spectacle.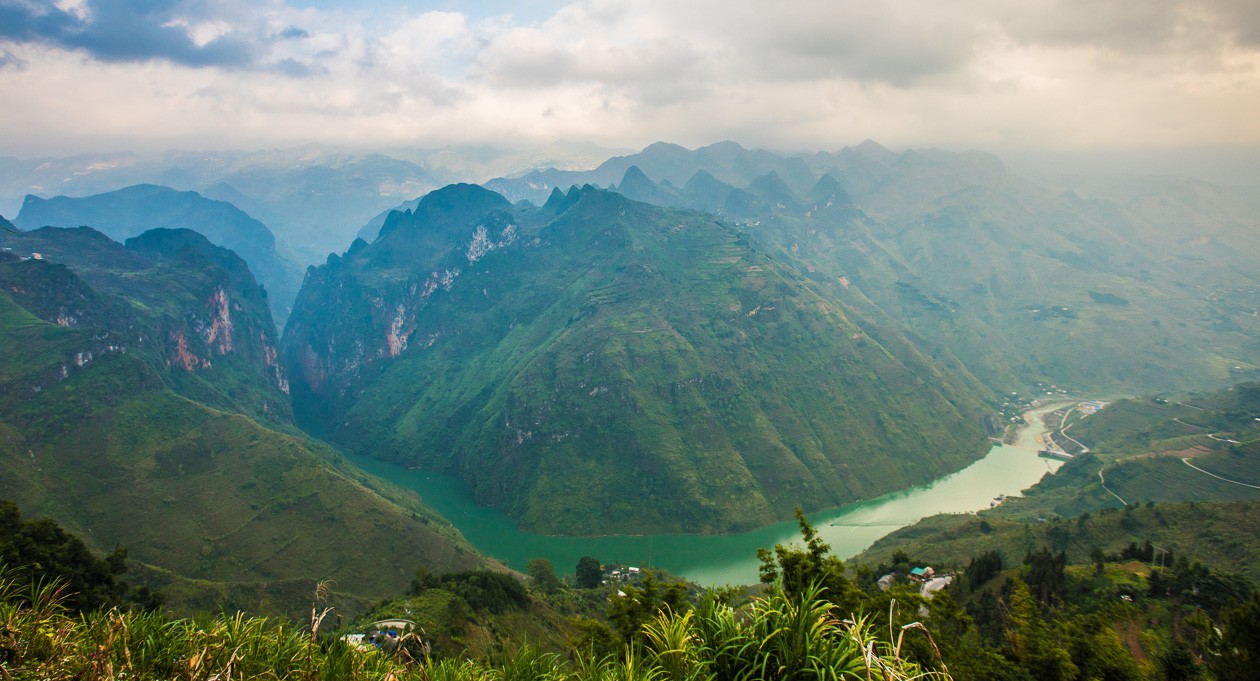 Ha Giang is a border province and an official Frontier Area situated in the remote northern region of Vietnam. The accompanying photo, courtesy of Vietnam Travel, captures the essence of this captivating destination.
Buckwheat holds significant importance as a staple grain for the local community, often cultivated following the summer-fall rice crop. The picturesque mountain slopes of Dong Van District come alive with the enchanting blossoms of buckwheat flowers during autumn. This season presents an opportunity to immerse in the stunning and vibrant hues of the landscape while indulging in the delightful flavors of spicy buckwheat wine and tender buckwheat cakes.
Panhou Retreat is an idyllic accommodation option situated in the picturesque region of Hoang Su Phi, Ha Giang. Our retreat features charming bungalows set amidst peaceful ponds and lush gardens, allowing guests to immerse themselves in nature's beauty. Surrounded by the captivating mountain jungles and serene rivers of Ha Giang, our property offers a truly enchanting escape.
One of the highlights of staying at Panhou Retreat is the opportunity to engage with the various ethnic minorities of Vietnam. Guests can partake in a trekking tour led by a knowledgeable local guide, enabling them to discover the stunning landscapes and cultural traditions of the area. For those seeking a hands-on experience, our retreat also offers engaging cooking workshops where guests can learn to prepare traditional Vietnamese dishes.
To further enhance the relaxation experience, Panhou Retreat offers indulgent treats such as traditional massages and soothing baths. These rejuvenating activities allow guests to unwind and let go of the everyday stresses, providing a complete and immersive retreat experience.
Choose Panhou Retreat for an unforgettable stay that combines the tranquility of nature with authentic cultural immersion, making your visit to Ha Giang truly memorable.
Celebration of First Snow in 100 Years for Da Lat City
October in Dalat marks the transition from the rainy season to the dry season. During this time, the weather is typically cool and pleasant, with lower humidity and comfortable temperatures. The average temperature in October ranges from 18-24°C (64-75°F), with highs reaching around 24°C (75°F) and lows dropping down to approximately 15°C (59°F). With its enjoyable climate and stunning scenery, October is considered an ideal month to visit Dalat.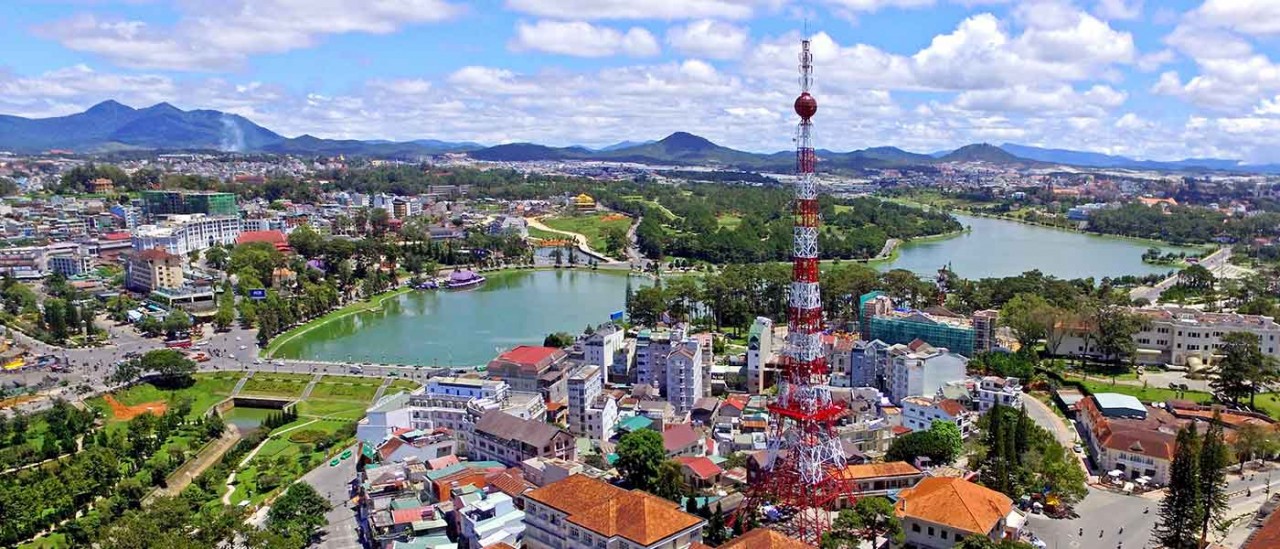 In Dalat, October marks the end of the rainy season and the beginning of the dry season. Photo: Gecko Routes
While journeying from the Bao Loc mountain pass to Da Lat, travelers are treated to a breathtaking sight of expansive mountains adorned with wild sunflowers, harmoniously blending with the lush greenery of pine trees. The enchanting beauty of these flowers can also be observed in various other rural areas, including Lien Khuong, Trai Mat-Cau Dat, D'ran-Da Lat, and Chu Dang Ya Commune in Gia Lai Province. Remarkably, the latter remains a testament to a long-extinct volcano that dates back a century.
Phu Quoc Island Ranked Among 2019's 25 Must-See Travel Destinations
Phu Quoc, the largest island in Vietnam, offers an abundance of pristine white-sand beaches and delightful fishing villages. The months of October through November present the ideal opportunity to discover Phu Quoc's stunning natural scenery and indulge in its beauty.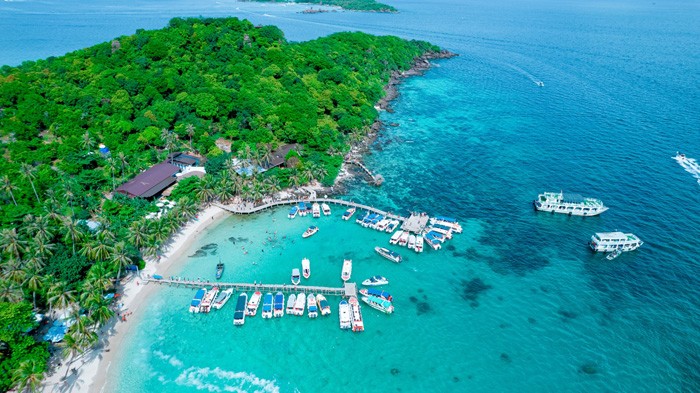 Phu Quoc, the largest island in Vietnam, showcases picturesque white-sand beaches and enchanting fishing villages. Captivating in its allure, this destination is a haven for relaxation and exploration. Immersed in the beauty of its surroundings, visitors can indulge in the tranquility of pristine shores and immerse themselves in the vibrant local culture. With its idyllic landscapes and captivating charm, Phu Quoc offers an unforgettable experience for all who venture to this picturesque island.
The island provides a wide array of activities for visitors to enjoy. These include swimming in the pristine blue waters and leisurely strolls along the sandy beaches. For the more adventurous, there are opportunities for cycling, kayaking, and scuba diving amidst the mesmerizing coral reefs. Accommodations on the island are diverse, ranging from traditional huts where guests can experience the local culture to luxurious five-star hotels that offer stunning views of the surrounding islands.