Nature has blessed Quang Ninh with many breathtaking locations, including the magnificent Cao Ba Lanh Mountains and the terraced fields in Binh Lieu district to the east, as well as the enchanting Phuong Hoang Hill in the west.
With its cool weather, pine trees, and lush grass covering, Phuong Hoang Hill, standing at a height of 455 meters, is often referred to as the "miniature Da Lat." The rolling mountains and expansive grass fields here evoke the stunning landscapes of the Northwest mountainous region. In the months of November to January, when the grass turns golden yellow, it is known as the "burning grass season."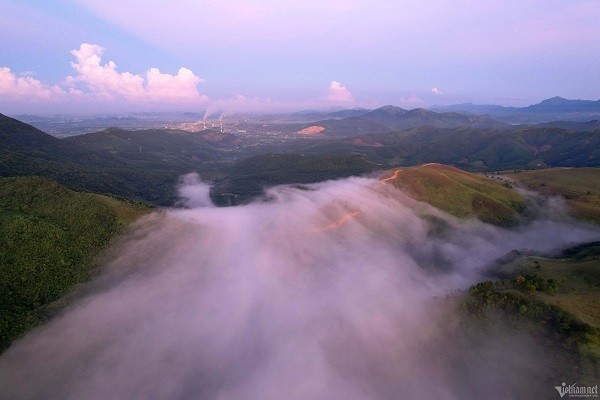 Photo: Vietnamnet
Phuong Hoang Peak is a must-visit tourist destination located in 12 Khe village, Uong Bi, Quang Ninh, providing a peaceful and picturesque escape from the hustle and bustle of Uong Bi city. Nestled amidst vast mountains and forests, this location offers a serene and poetic ambiance.
The Phuong Hoang mountain range is situated in Bac Son ward, approximately 8 kilometers from the center of Uong Bi city, 50 km from Ha Long city, and 135 km from Hanoi. This range's scenic beauty has captivated both tourists and local photographers for over a year, establishing it as a popular check-in and camping spot.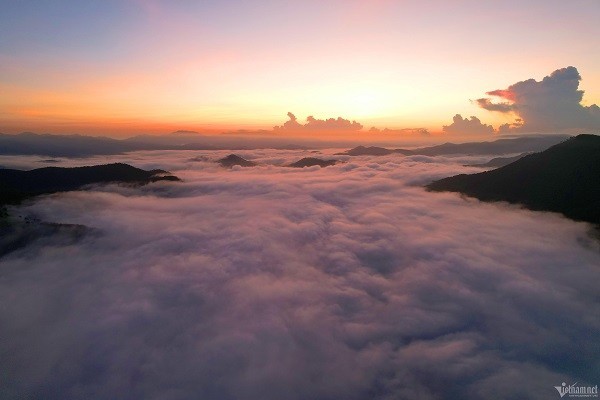 The best time to go cloud-hunting is in the early morning. Photo: Vietnamnet
Upon arrival, visitors will be captivated by the majestic landscapes, with rolling green grass hills and vast open spaces. It offers the perfect opportunity to unwind and relax amidst the tranquil atmosphere after a demanding week.
One of Phuong Hoang Peak's remarkable features is the chance to witness a sea of floating clouds during the autumn season. The wild beauty of this peak, adorned with a sea of clouds, creates a breathtaking spectacle rarely found elsewhere.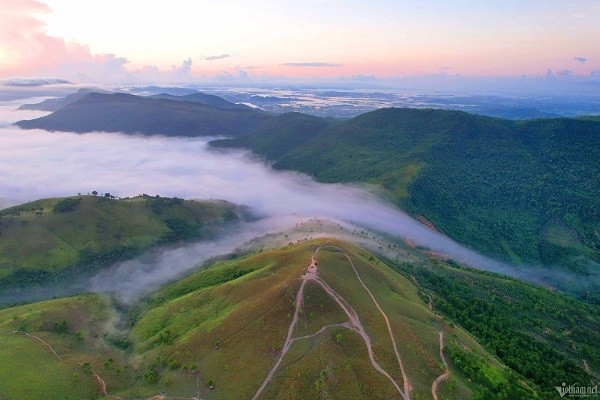 The scenery of Phuong Hoang Hill from above. Photo: Vietnamnet
The best time to embark on a cloud-hunting adventure is the early morning, when the sky is veiled in mist and fluffy clouds gently drift within sight.
Weekends are particularly popular for families to choose Phuong Hoang Peak as a destination for picnics and leisure, immersing themselves in nature's embrace.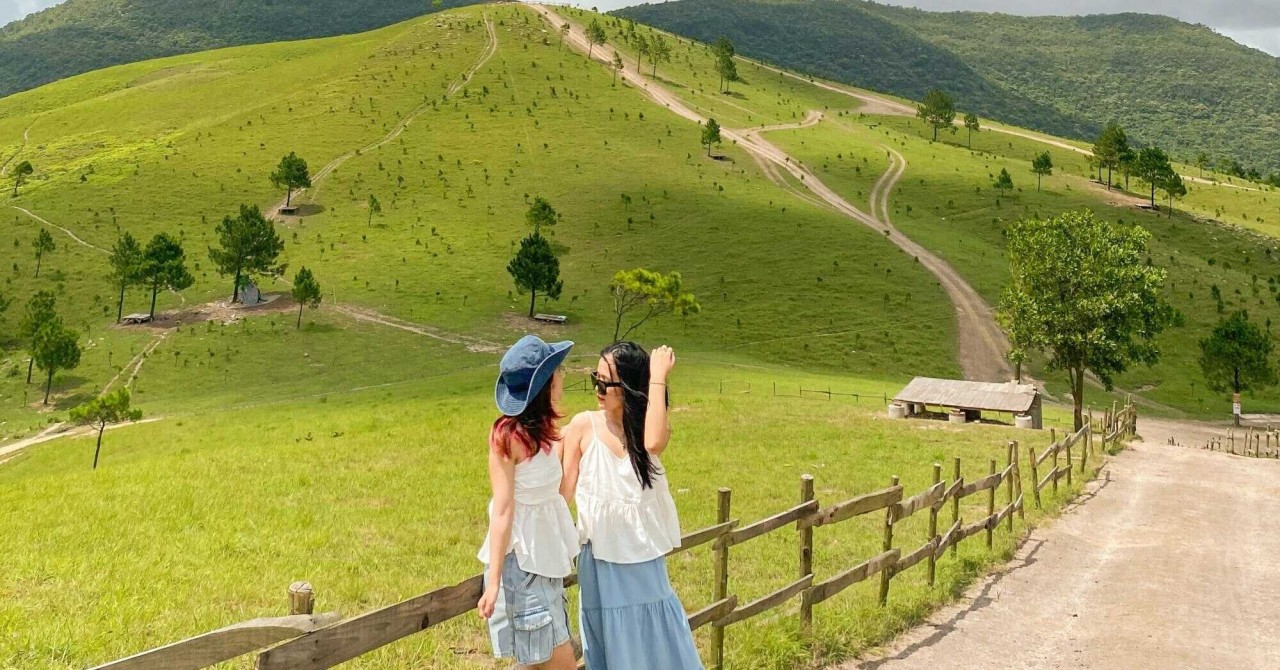 Photo: Vietnam.vn
Camping overnight on Phuong Hoang Hill is an experience not to be missed for young travelers seeking to explore the full charm of this destination. They can set up campfires, enjoy outdoor barbecues, and stargaze together.
The landscape here boasts unparalleled beauty from every perspective. Winding paths on the mountainside invite visitors to explore, while the seemingly endless rolling grass hills create an enchanting hidden paradise.
For those planning to visit Phuong Hoang Peak, it is advisable to be prepared with warm clothing and bring along a camera to capture the remarkable photo opportunities awaiting.