Located 110km from Tuyen Quang city, Na Hang is a picturesque destination known for its majestic landscape and natural beauty. It attracts both domestic and foreign tourists with its stunning lake and the preservation of the unique traditional cultural values of the local ethnic minorities.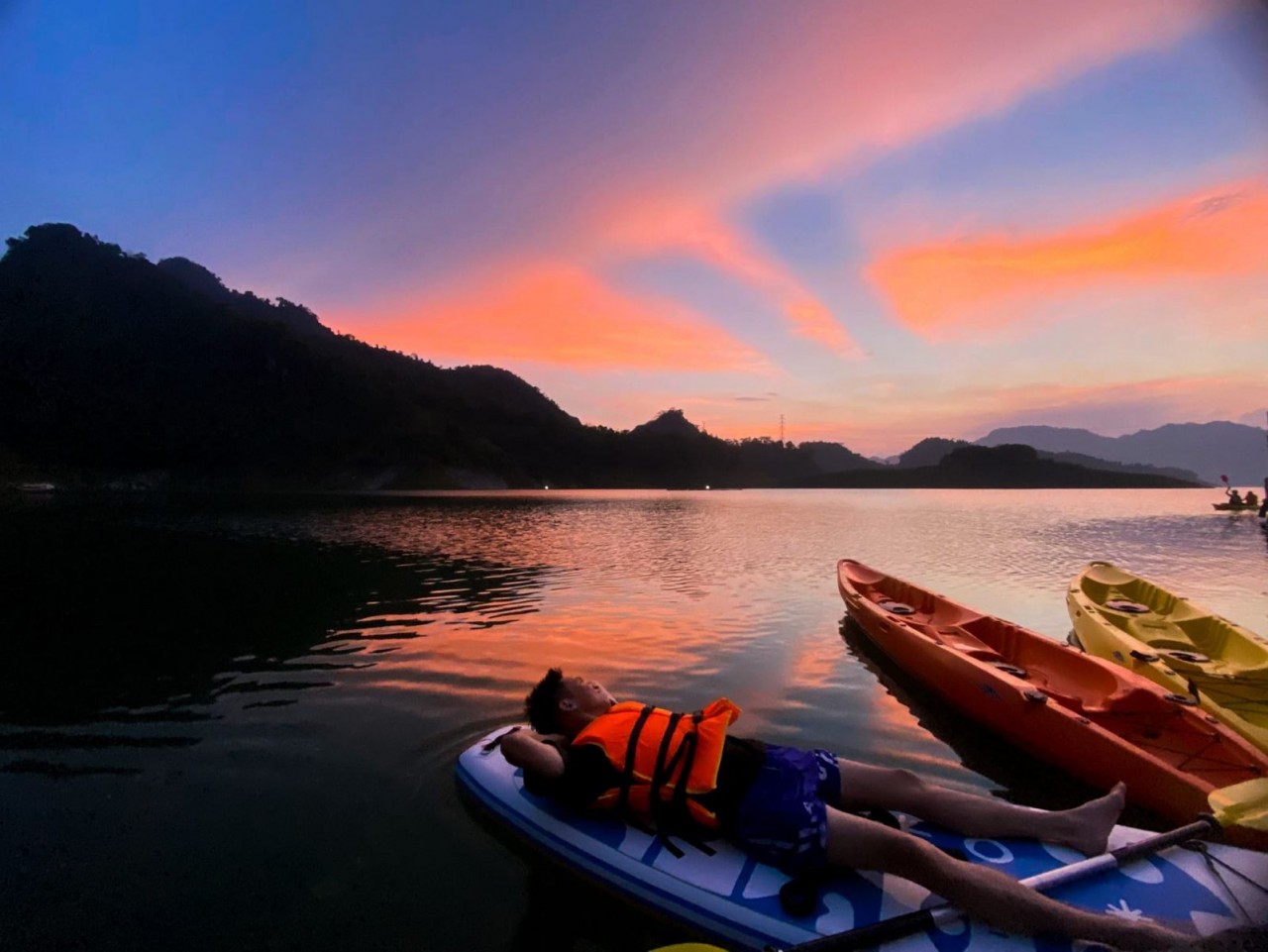 Ecotourism is thriving in Na Hang, offering visitors the opportunity to study, admire, and enjoy the natural ecosystems and cultural heritage. With its potential, Na Hang could become a national eco-tourism complex, attracting visitors interested in eco-tourism, adventure tourism, and exploring the Tuyen Quang hydropower reservoir.
Na Hang is renowned for its dense forests, accounting for 71% of the district's natural land area, making it the area with the highest forest coverage density in the province. The forests are home to a rich variety of rare flora and fauna, including species listed in the Red Book. They also play a crucial role in protecting the ecological environment and serving as a water source for the Tuyen Quang hydropower reservoir.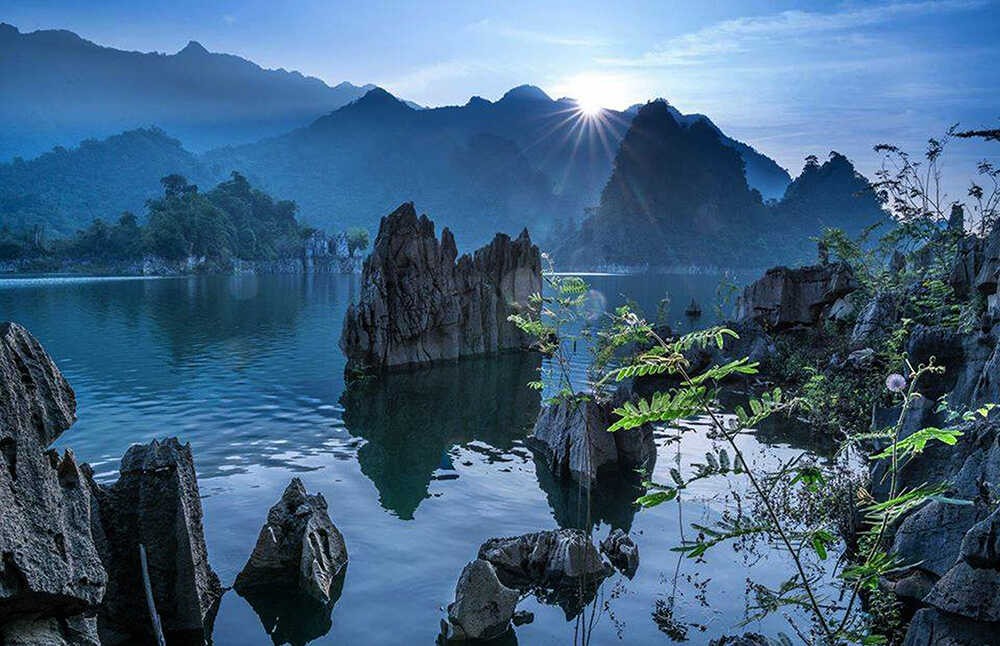 Tourism activities in Na Hang contribute to economic restructuring, job creation, and increased income for the local population. It is expected to play a significant role in the socio-economic development of the district and establish Na Hang as a prominent tourist destination.
Visitors can experience the enchanting beauty of Na Hang Lake through boat trips from dawn to sunset. The early morning mist, the hovering white storks, and the pristine landscape create a surreal and cinematic ambiance. As the sun rises, the clear blue sky and mirror-like water surface come into view.
Na Hang Lake is the meeting point of the Gam and Nang Rivers, with Pac Ta Mountain standing as the highest peak in the district. At the foot of the mountain is Pac Ta Temple, a sacred place that honors a concubine of General Tran Nhat Duat from the 13th century.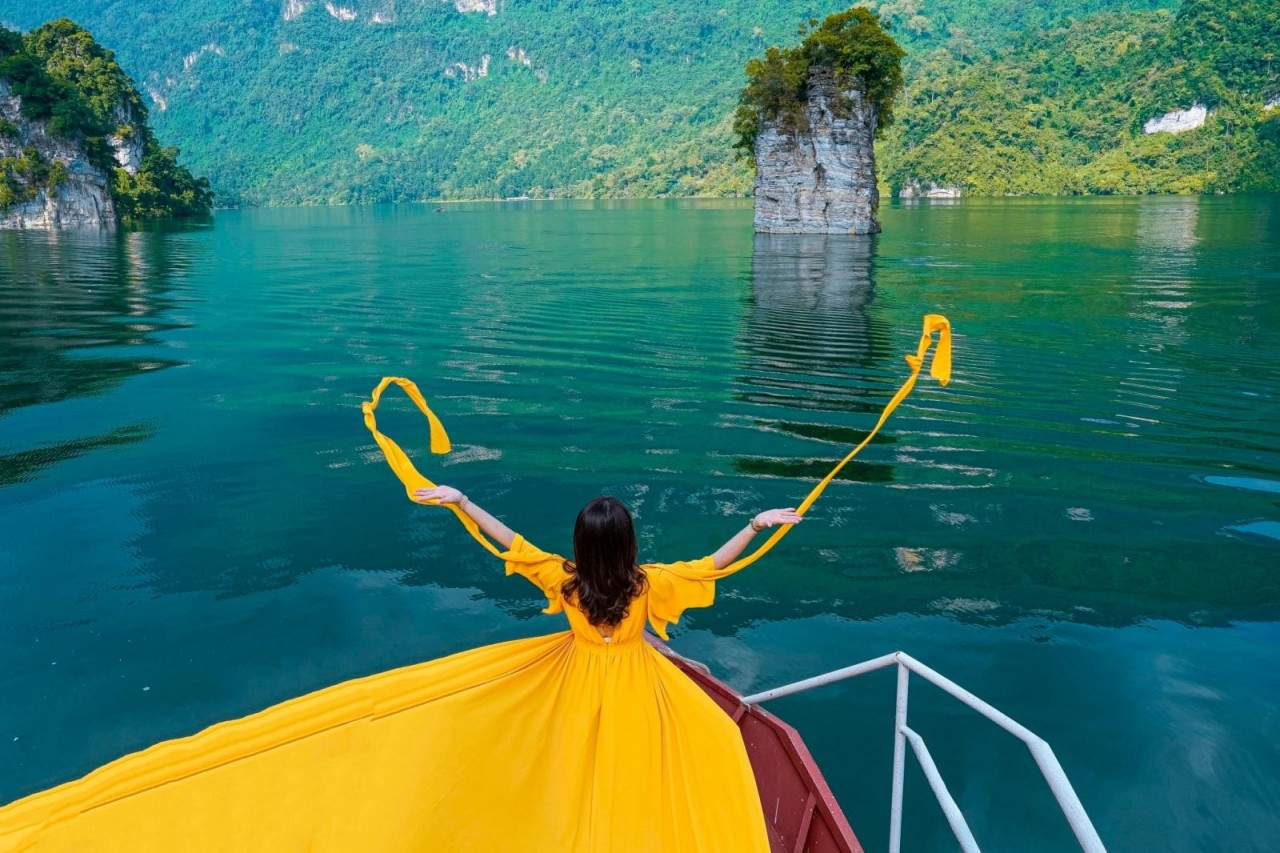 During their visit, tourists can explore the magical Pac Ban waterfall, ranked as a national landscape. The waterfall is associated with a touching legend about a lost young woman named Mo who transformed into a white waterfall while searching for her missing husband.
Adventure enthusiasts can embark on a trek to the Mo, Cay Dai, and Cay Sung waterfalls located within the Na Hang Natural Reserve. The reserve is known for its magnificent caves and diverse ecosystem, home to numerous endangered flora and fauna species. One of the most spectacular waterfalls in the area is Khuoi Nhi, resembling white silk flowing across a cliff from a distance.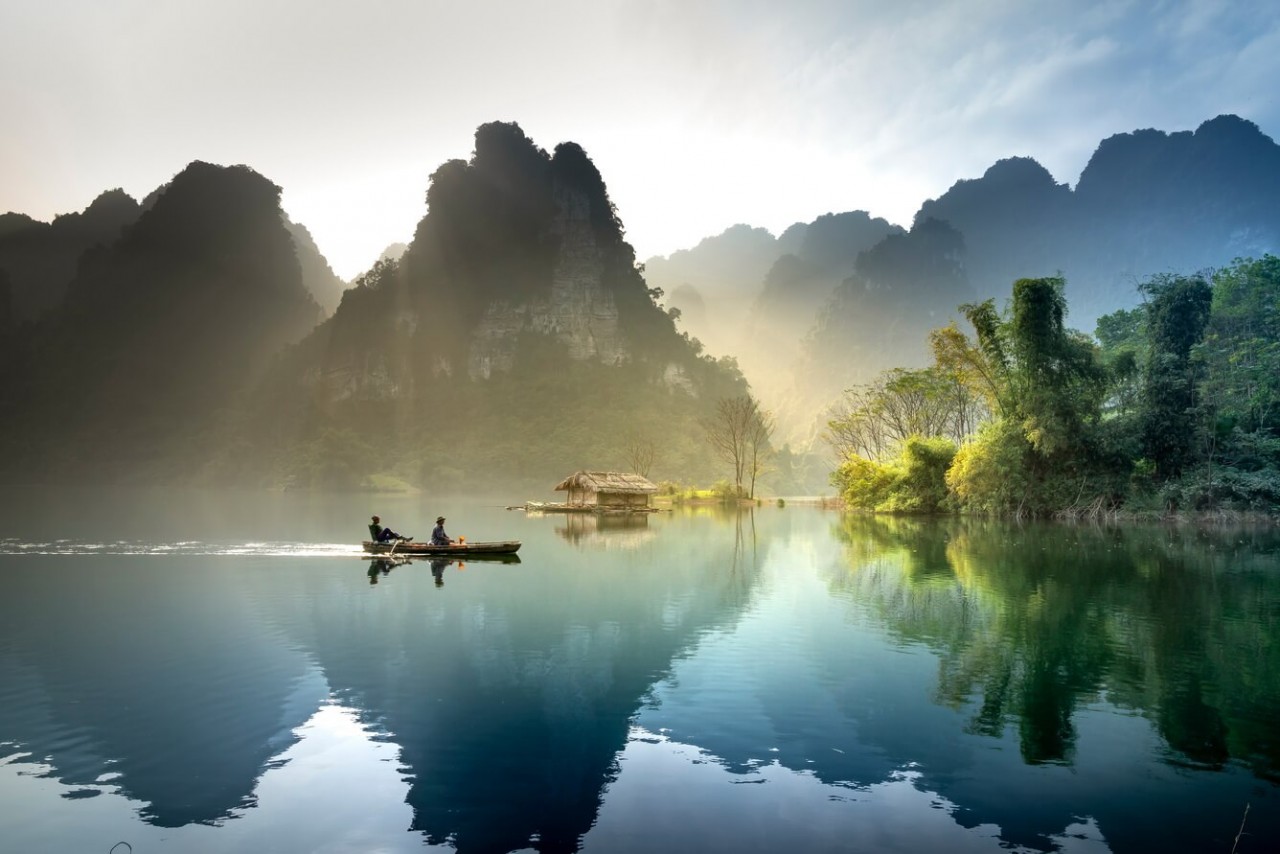 Na Hang not only offers breathtaking natural scenery but also a taste of local traditional dishes made with fish caught from the lake. Visitors can enjoy the beauty of nature while indulging in delicious culinary experiences.