Dak Na is a remote commune located north of Kon Tum province, belonging to the Tu Mo Rong district. The commune center is located at the end of DT 678 Street and is home to the Xo Dang ethnic minority.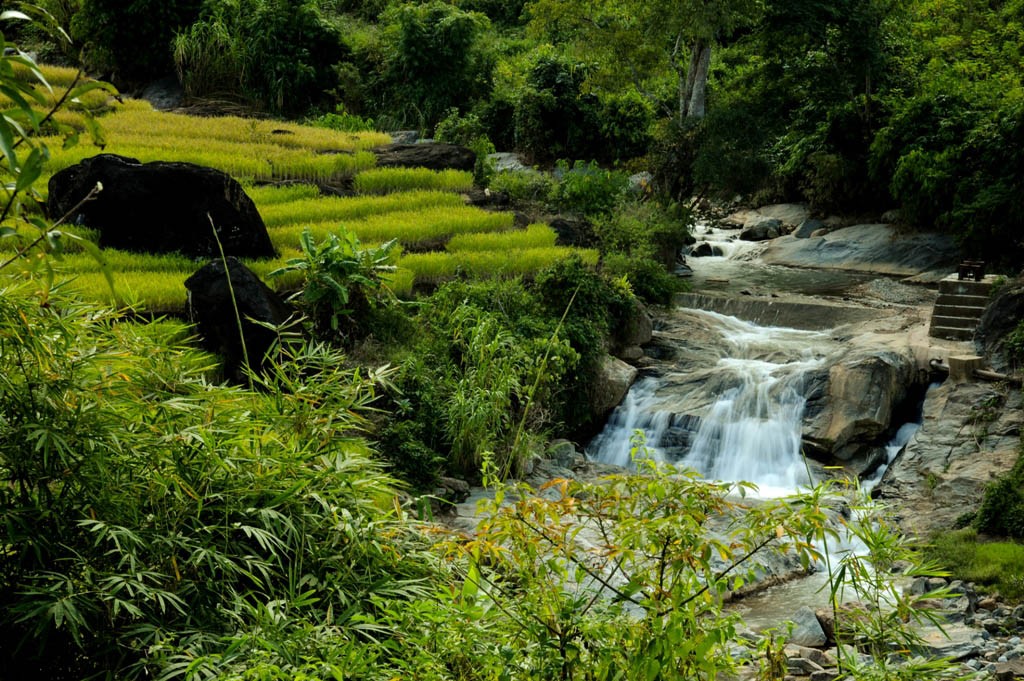 Located at an altitude of over 1000m above sea level, Dak Na is surrounded by villages along the hillside, water streams, and terraced fields.
About 40 km from the center of Tu Mo Rong district, Dak Na is inhabited by the Xo Dang ethnic group. The people here live in traditional stilt houses halfway up the mountainside and lead a simple and peaceful lifestyle. They also preserve many traditional cultural features.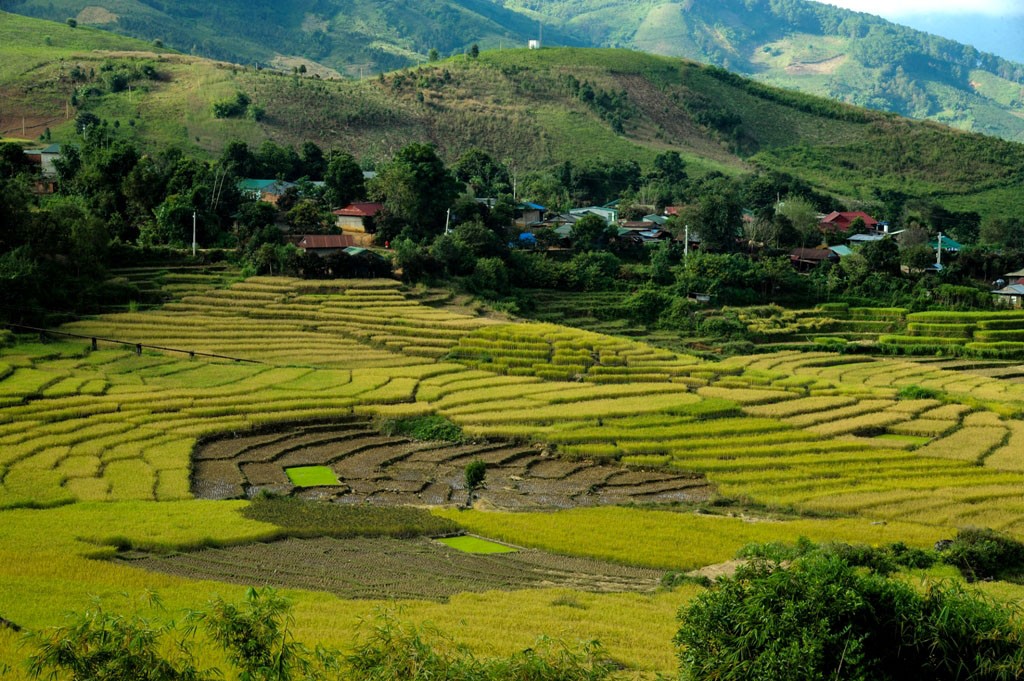 In May, Dak Na is adorned with bright golden colors as it is the rice season. Apart from growing wet rice, the locals also cultivate upland rice for traditional wine production.
In addition to its stunning natural beauty, Dak Na is home to many old forests and mesmerizing waterfalls. One notable attraction is the Siu Puong waterfall cluster, which consists of five cascades located at an elevation of 1,500m. The waterfall has a length of about 240m and flows in multiple layers.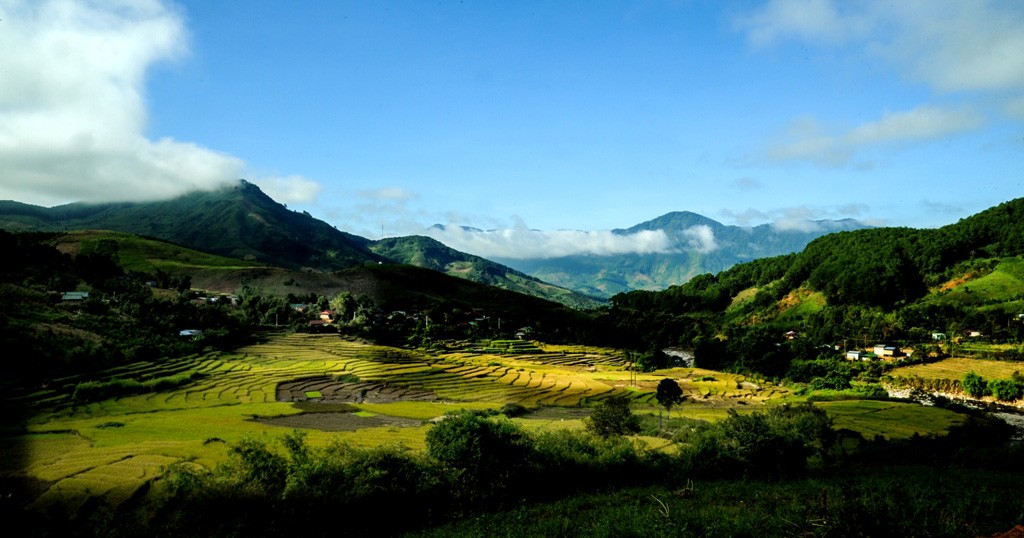 Situated at an elevation of about 1600m and surrounded by old forests, Dak Na enjoys a cool climate and crystal-clear water. Siu Puong waterfall, characterized by white streams flowing down between majestic mountains, creates a spectacular natural scenery.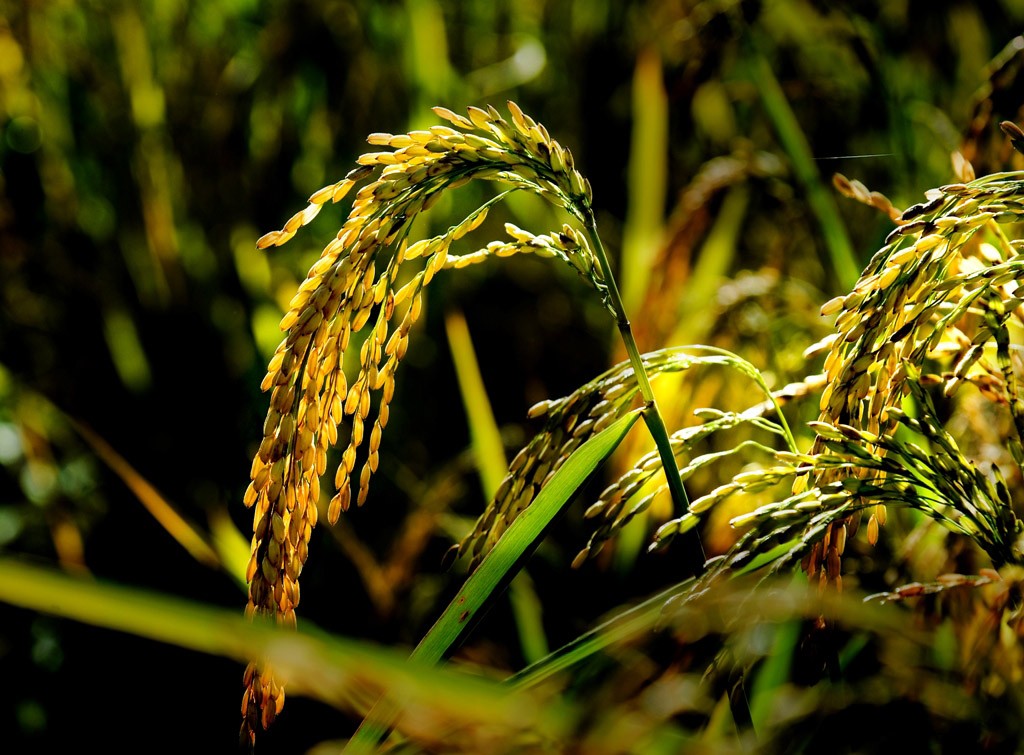 Apart from its natural beauty, a visit to Siu Puong waterfall offers the opportunity to participate in the daily activities of the local people, such as picking wild vegetables and learning survival skills in the forest.
During the journey to Siu Puong waterfall, there are also picturesque stops at empty fields with beautiful streams. Camping is possible in these lands, allowing visitors to immerse themselves in the peaceful sounds of nature.
At Siu Puong waterfall, visitors can explore the vast primeval forest and experience the local way of life. They can gather and cook wild vegetables, together with rock snails, stream fish, or pork belly, and enjoy their meal in the midst of nature.