Non Nuoc, also known as Duc Thuy Son, is a mountain located in a key position in Ninh Binh. It stands out over an area encompassing the Day River, Van River, Highway 10, and many important roads.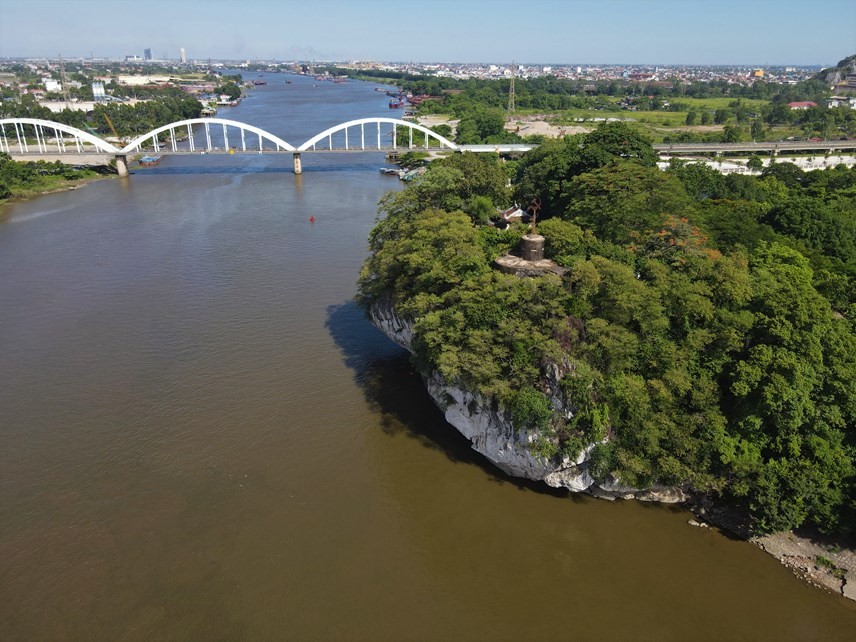 The breathtaking view of Non Nuoc Mountain from above. Photo: Daidoanket
The mountain reaches a height of over 100 meters, and visitors must climb 72 stone steps to reach its peak. From there, they can enjoy the awe-inspiring natural landscapes of mountains, trees, and forests.
The mountain peak is relatively flat, adorned with green trees that create a refreshing ambiance for tourists to relax under after their arduous climb. Non Nuoc Mountain is known as the "Mountain of Poetry" in Vietnam, as it houses a stone book containing numerous remarkable poems by renowned authors throughout history, such as Tran Anh Tong, Pham Su Manh, Truong Han Sieu, Nguyen Trai, Le Thanh Tong, Cao Ba Quat, Nguyen Khuyen, and many more.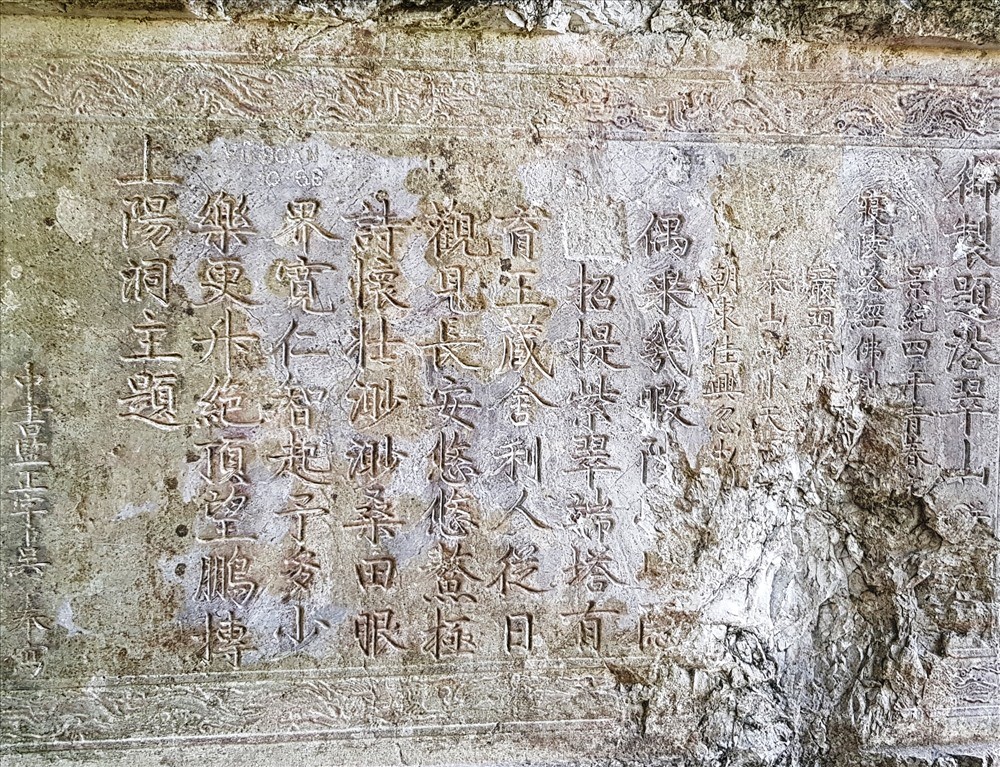 The poems are intricately carved on stone slabs along the mountain. Photo: Bao Lao Dong
On December 31, 2019, the Prime Minister designated Non Nuoc Mountain as a special relic due to its historical and scenic significance.
Truong Han Sieu of the Tran Dynasty was the one who first discovered Non Nuoc Mountain. He named it Duc Thuy Son. Along the ascent of the mountain, there are bunkers with remnants of war. The mountain also features a statue of hero Luong Van Tuy, a young communist who fearlessly crossed through bombs to plant the flag of the Communist Party of Vietnam on the mountain. Non Nuoc Mountain and Van River have become distinctive symbols of Ninh Binh city due to their unique historical formation.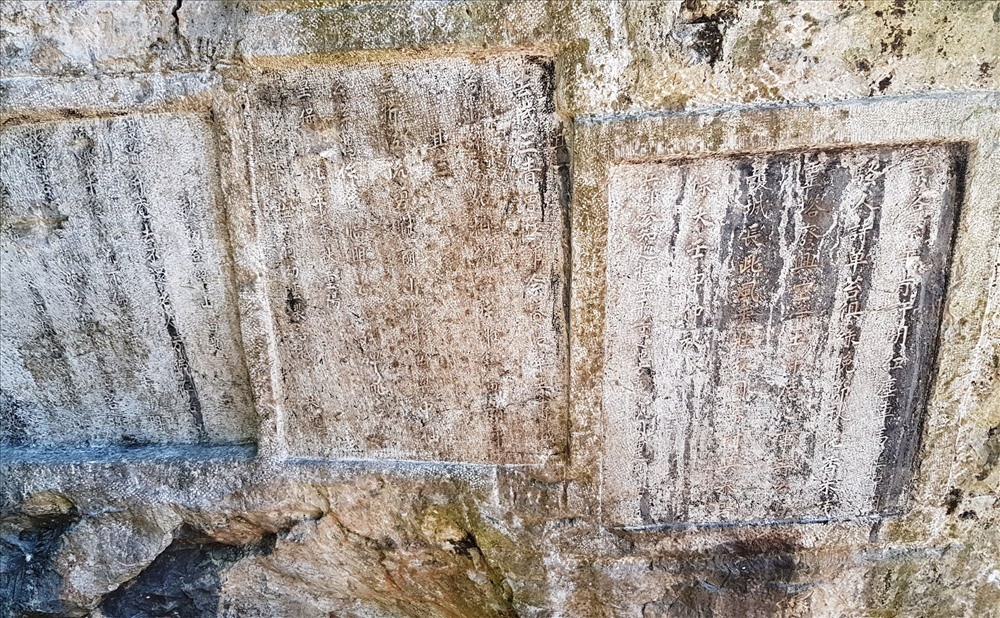 Non Nuoc Pagoda, an ancient pagoda that is hundreds of years old, is located at the foot of the mountain. It was built during the reign of King Ly Nhan Tong under the Ly Dynasty. Truong Han Sieu's temple, a renowned mandarin during the Tran Dynasty, is also situated here, with his poems beautifully carved on the mountain.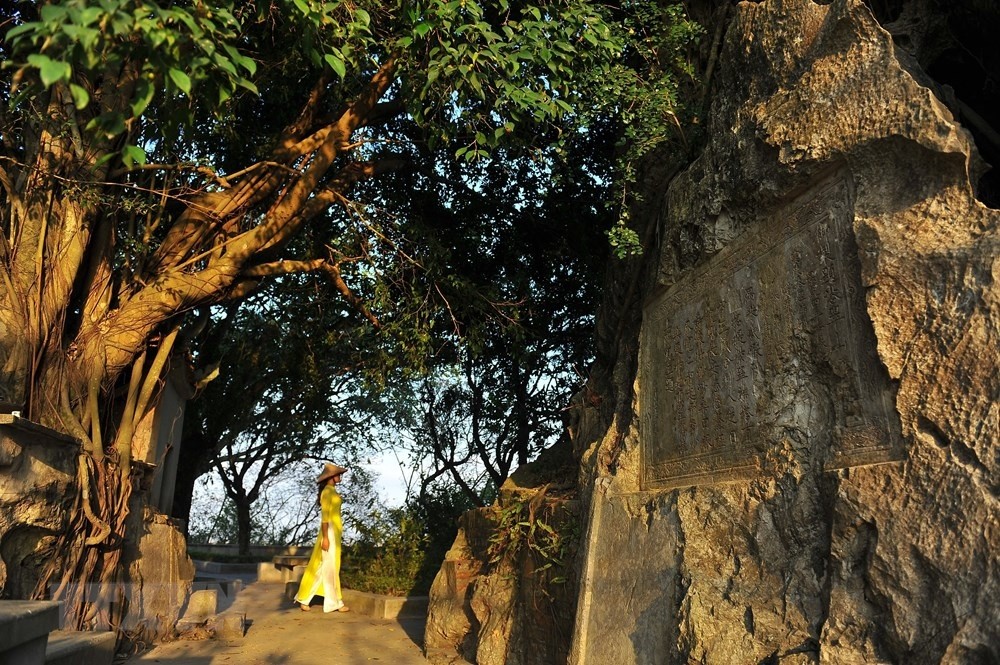 Non Nuoc Pagoda is located on the bank of the Day River in Thanh Binh Ward, Ninh Binh City. It spans an area of 2 square kilometers, offering visitors an escape from the hustle and bustle of their daily lives. Non Nuoc Pagoda attracts a large number of domestic and international tourists every year, who come to enjoy its tranquil view.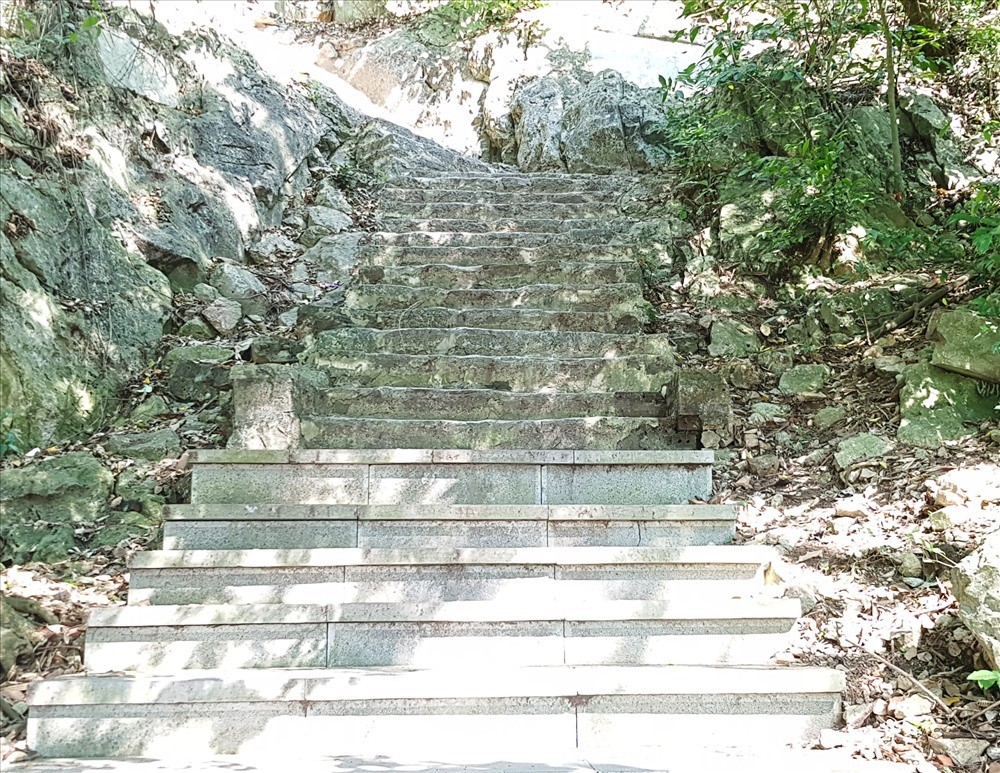 Non Nuoc Pagoda not only bears witness to the significant historical transition between the Dinh and Le dynasties but also played a strategically important role in the war against the French in the 20th century.
Another charming destination to visit in Ninh Binh is Thuy Son Water Park, situated on the banks of the Day River. The park spans approximately 8 hectares of beautiful land. Visitors to Thuy Son Park can enjoy their time relaxing by the swimming pool, immersing themselves in the picturesque scenery, and exploring the zoo.