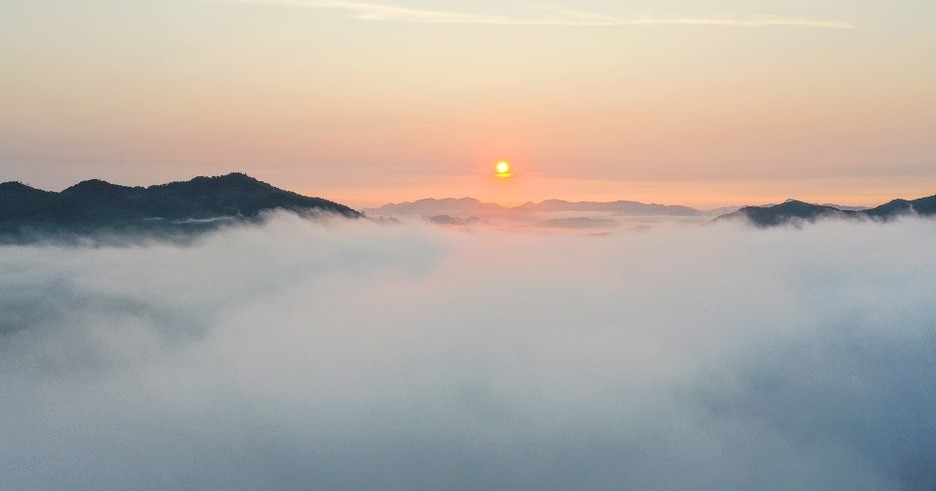 Photo: Minh Hoang
In March, when the rice flower season begins to bloom all over the hillside, tourists flock to Quang Ngai to see the thick layers of clouds fill the valleys at dawn on the top of the Truong Son Dong mountain range.
The sun rises to the top of the hill as a new day starts, with the clouds flowing through the valleys creating a poetic scenery you will never see in any other place.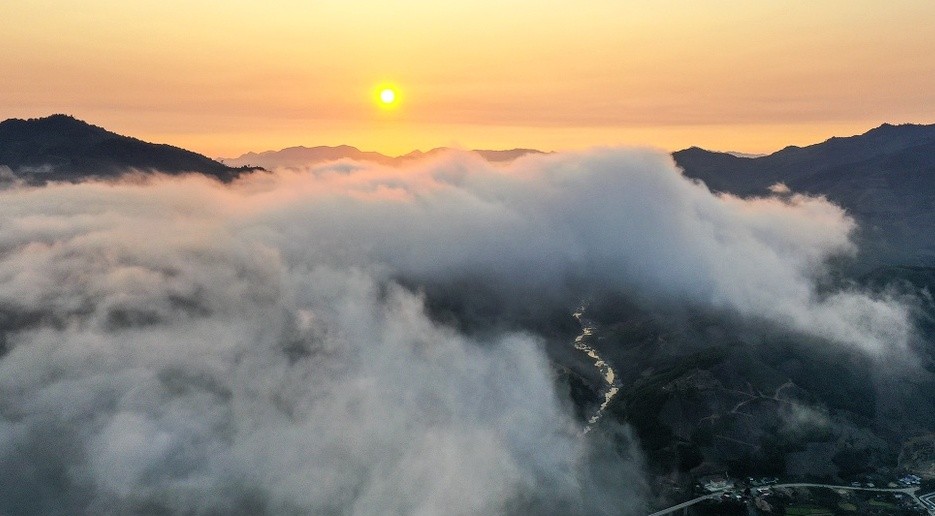 Photo: Minh Hoang
In the early morning, Provincial Road 623 leads to the center of the Son Tay highland district.
A lot of photographers come here to capture the perfect moments of the dawn rising above the floating clouds. From Quang Ngai City to these places about 70 km, visitors can go by car or motorbike. The time of "hunting clouds" is in the early morning or in the afternoon, from 4 pm to 5 pm.
From above, the zigzag roads connecting the villages look like soft silk through the forest canopy.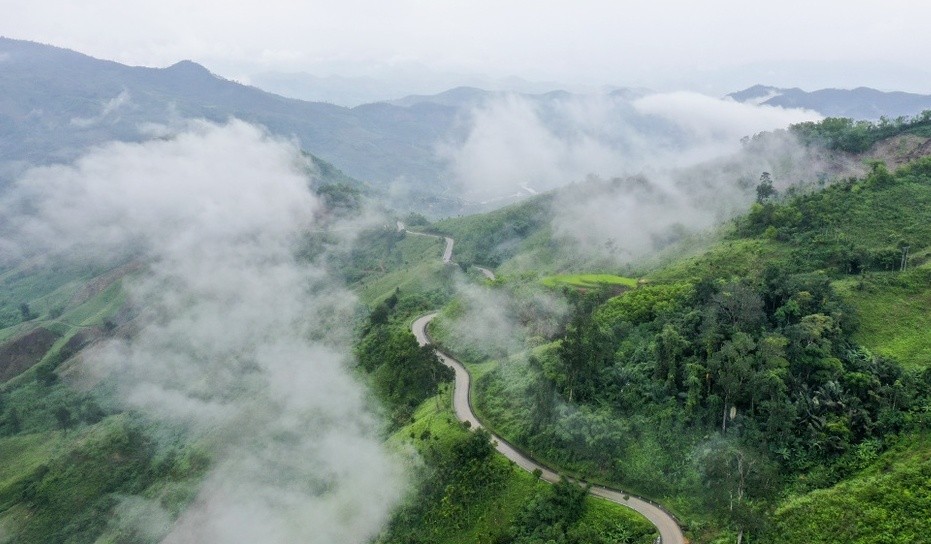 Photo: Minh Hoang
Visitors admiring the poetic natural landscape on the top of the Truong Son Dong mountain range in the Central region feel lost in the misty land of Dalat instead.
Travelers can also join in the festival of "eating buffalo" with the villagers here. Every year, from March to April, the villagers of the Son Tay upland district will kill a buffalo as an offering to the Gods, in order to pray for a bountiful harvest and good health. The villagers came to help decorate the Neu tree about 14 m high, clearing a large yard for this festival.
"Coming to Son Tay, we had the opportunity to explore the terraced fields on the hillside of Truong Son Dong, and it felt like we stepped into the magnificent nature of the Northwest sky and earth," Nguyen Thi Anh, a tourist living in Ho Chi Minh City, said.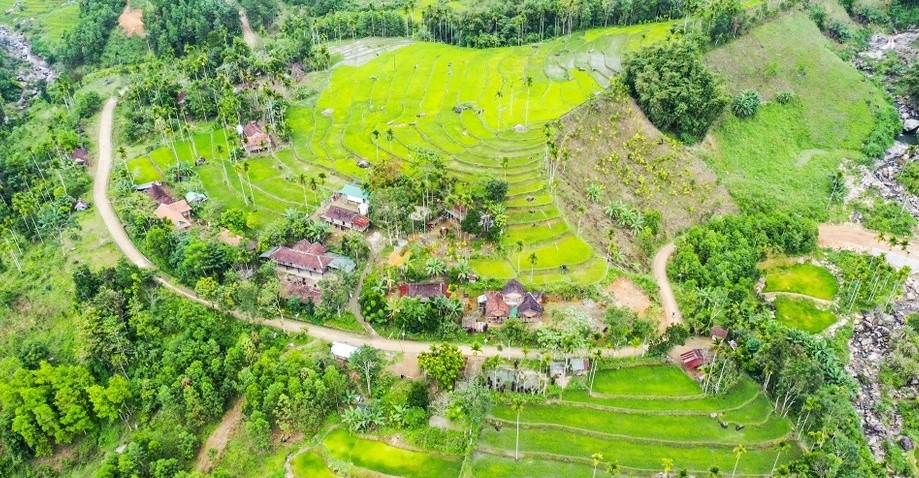 Photo: Minh Hoang
Winding terraced fields create a poetic scenery among the rare mountains and forests below the Truong Son Dong mountain range.
The leaders of Son Tay district said the most precious asset of this land is the honesty and hospitable people, and preserve the unique cultural identity of the Kadong people. The land here has a cool climate all year round, and rich soil that is suitable for growing fruit trees and medicinal herbs.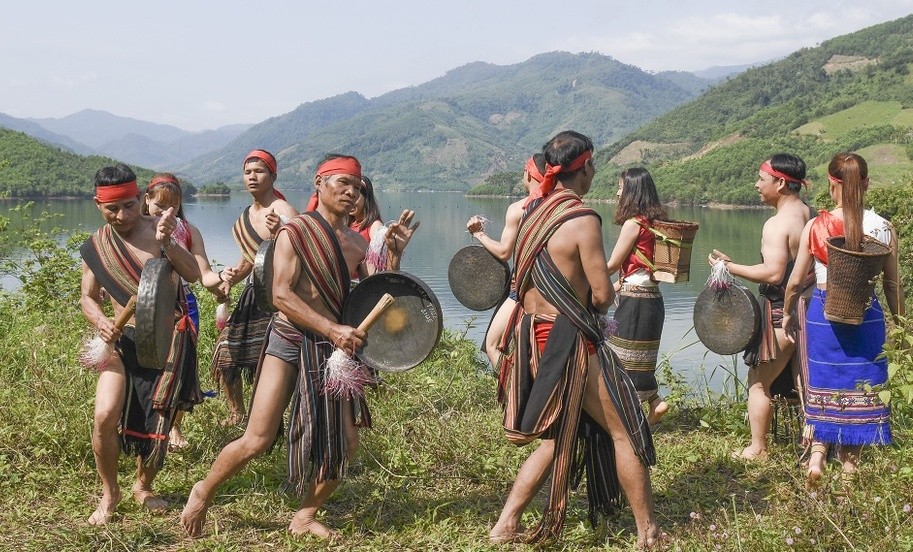 Photo: Minh Hoang
Coming to Son Tay, visitors can also take a boat to explore the lake bed of Dakdrinh hydroelectric power station, which is likened to "Ha Long Bay on land" in the highlands of Quang Ngai.