Tau Bay Pho
"Tau Bay Pho" is one of the famous names when it comes to Hanoi flavored one in HCMC. On Ly Thai To Street (District 10), there are 2 Pho Tau Bay restaurants located close together. The shop with a red staffed uniform is an original and older one. While many pho shops in Ho Chi Minh City serve bean sprouts, Pho Tau Bay only has herbs, the price per bowl of pho is about 2.15 USD-3 USD.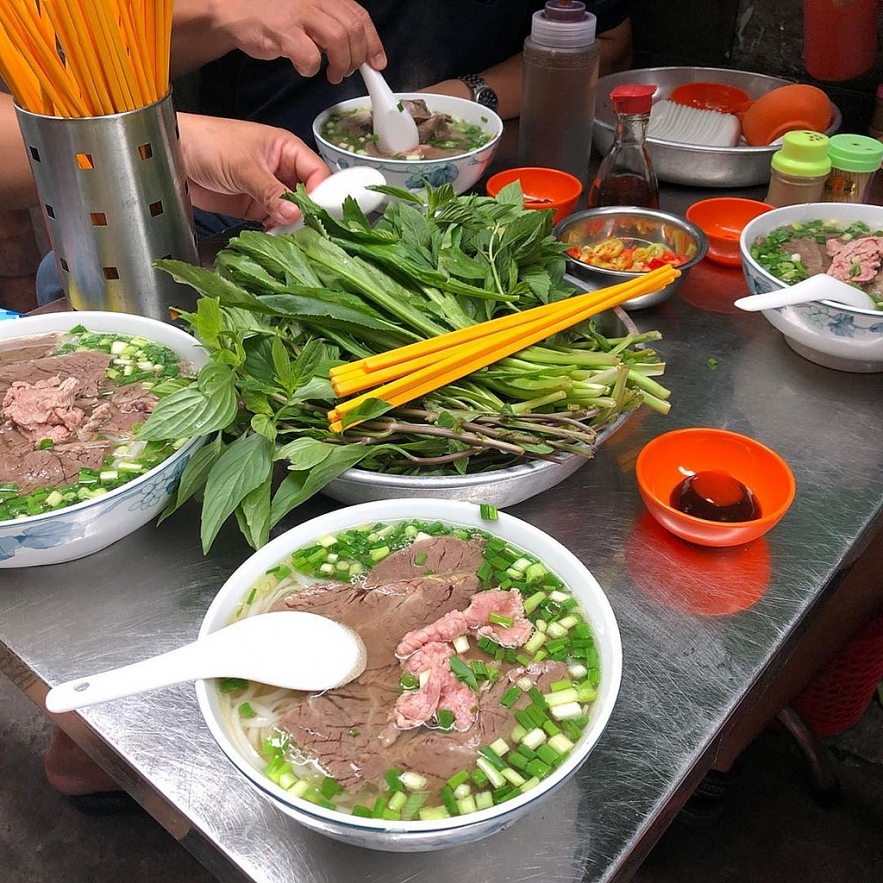 Photo: kimukimu.atom, maryderoux.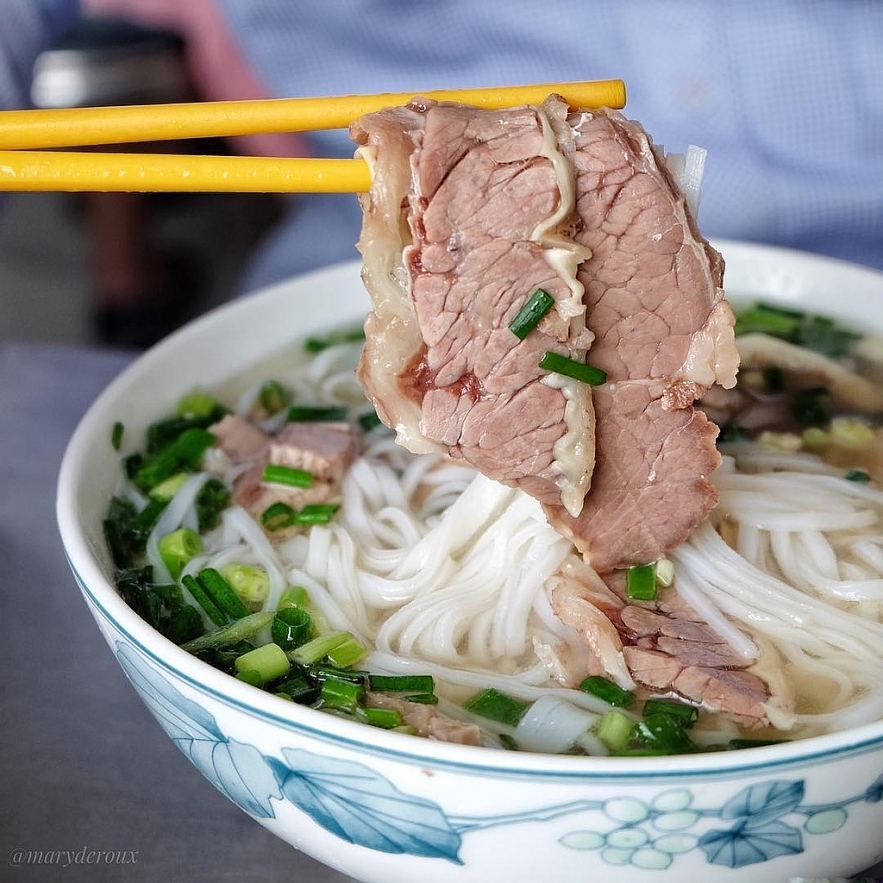 Photo: kimukimu.atom, maryderoux.
Quynh Pho
If being looking for a pho restaurant that opens late, tourists can visit "Quynh Pho" restaurant located on Pham Ngu Lao Street, which is near Bui Vien Walking Street. Pho in this restaurant is served with a variety of herbs such as cinnamon, cilantro and bean sprouts. It is said that the broth is quite sweet, the meat is soft blended with small noodles. The price for each bowl of pho ranges from 2.8 USD to 3.23 USD.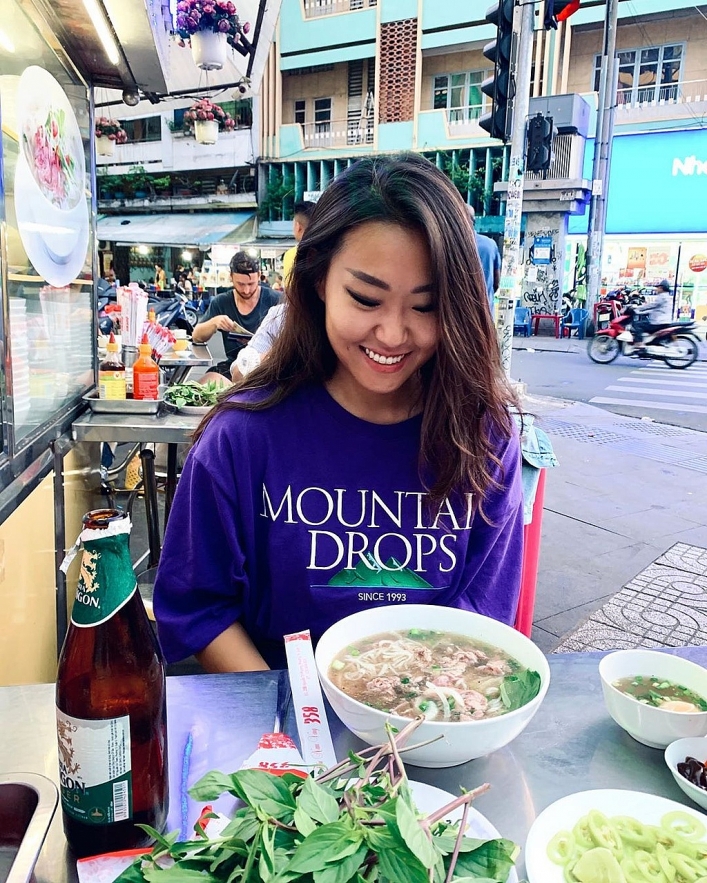 Photo: jieundonnakim, miaomiaomiao989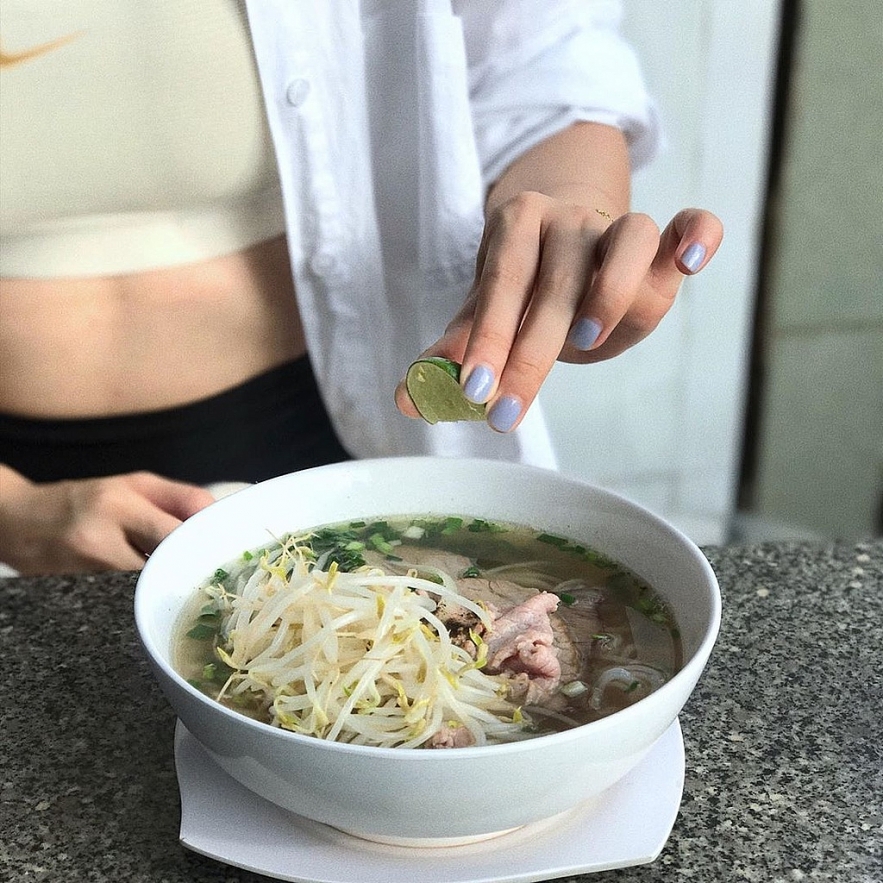 Photo: jieundonnakim, miaomiaomiao989
Phu Gia Pho
Another justification is "Phu Gia Pho", which usually opens from 6 to 10 am and from 17 to 22 p.m. The most famous dish of this restaurant is the fragrant re-rolling noodles. The accompanied spices are lemon, garlic soaked in vinegar, chili sauce, crunchy dumplings. A full bowl of pho here is priced at about 3.87 USD.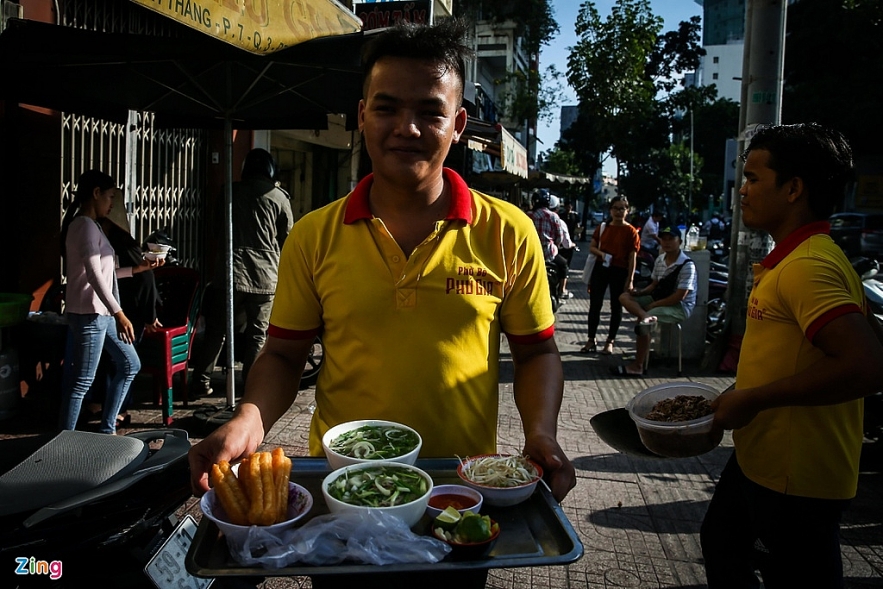 Photo: Lieu Lam
Dau Pho
Opened more than 55 years ago, "Dau Pho" has not made tourists disappointed every time dropping in Alley 288 on Nam Ky Khoi Nghia Street to enjoy. A bowl of pho with rich broth has no vegetables, bean sprouts and black soy sauce to serve like many other restaurants in HCMC. Each bowl of pho costs about 2.79 USD-3.10 USD.
Photo: behanghi88, mgm828.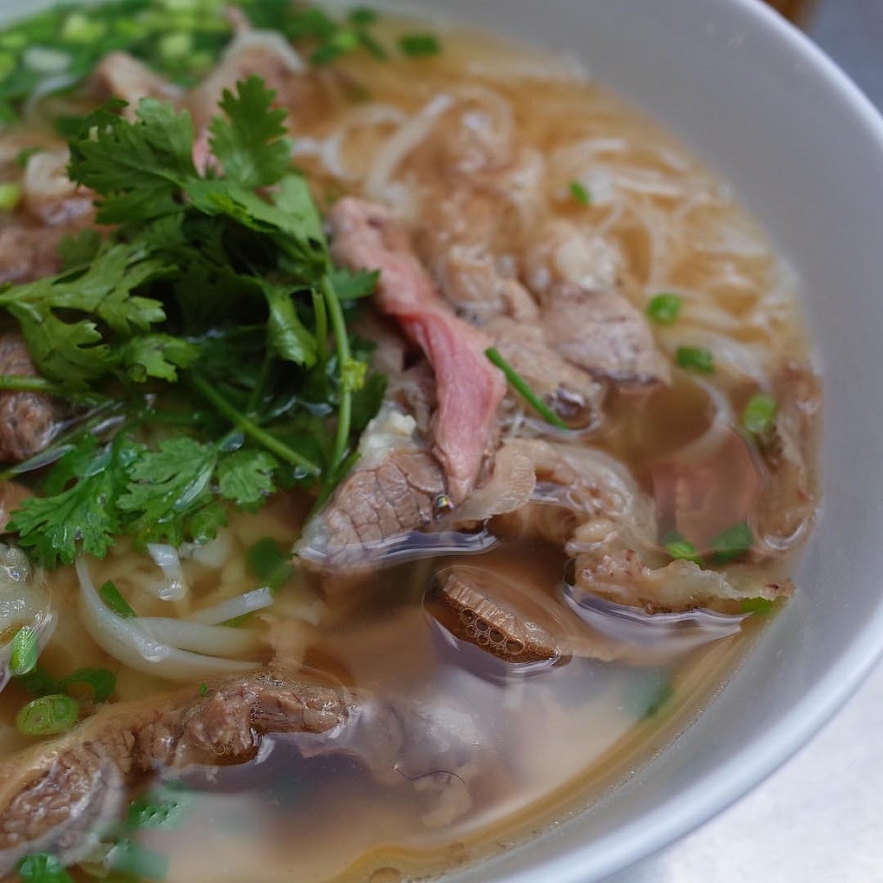 Photo: behanghi88, mgm828.
Minh Pho
Located deep in the alley on Pasteur Street in the heart of District 1, Minh Pho has been a familiar address for diners who have loved the taste of Northern Pho for the past 70 years. The current main chef now is Mrs. Sau, the youngest daughter of the owner opening this noodle shop. Minh Pho has a variety of choices such as rare meat noodles, encrusted meat noodles, beef tendon noddles and so on. Beef is usually boiled well and sliced thick, but it still has a characteristic softness and taste.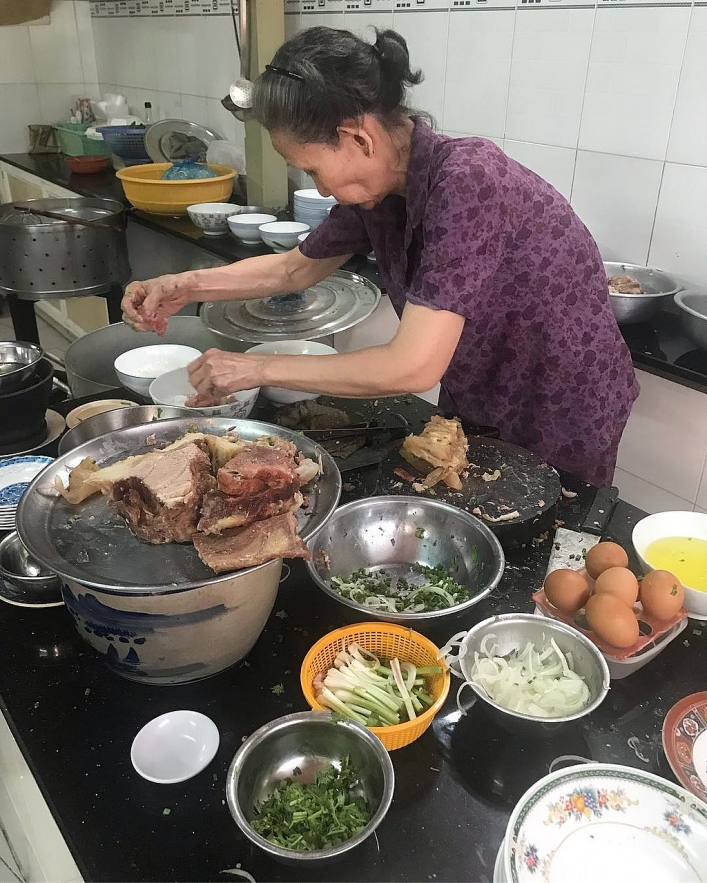 Photo: ricosim.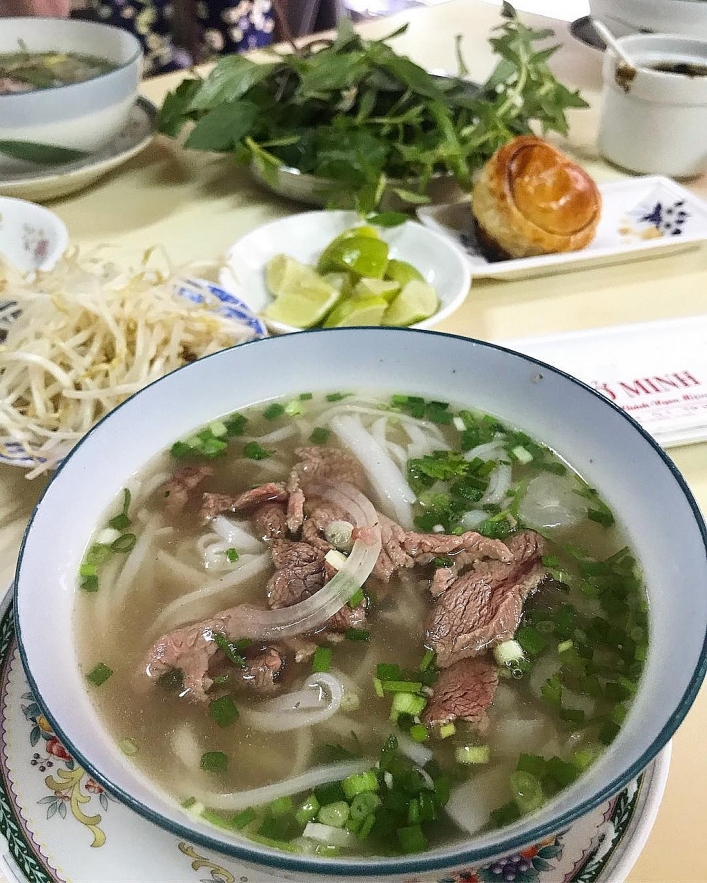 Photo: ricosim.
Hoa Pho
Being famous for old noodles restaurant in HCMC, Hoa Pho opened about 50 years ago. Compared to other ones, Pho Hoa has a taste being closer to Saigonese people. In addition to beef, the restaurant has many other types of pho for visitors to choose such as chicken, beef balls, rolls … Each bowl of pho here costs about 3.23 USD-3.66 USD.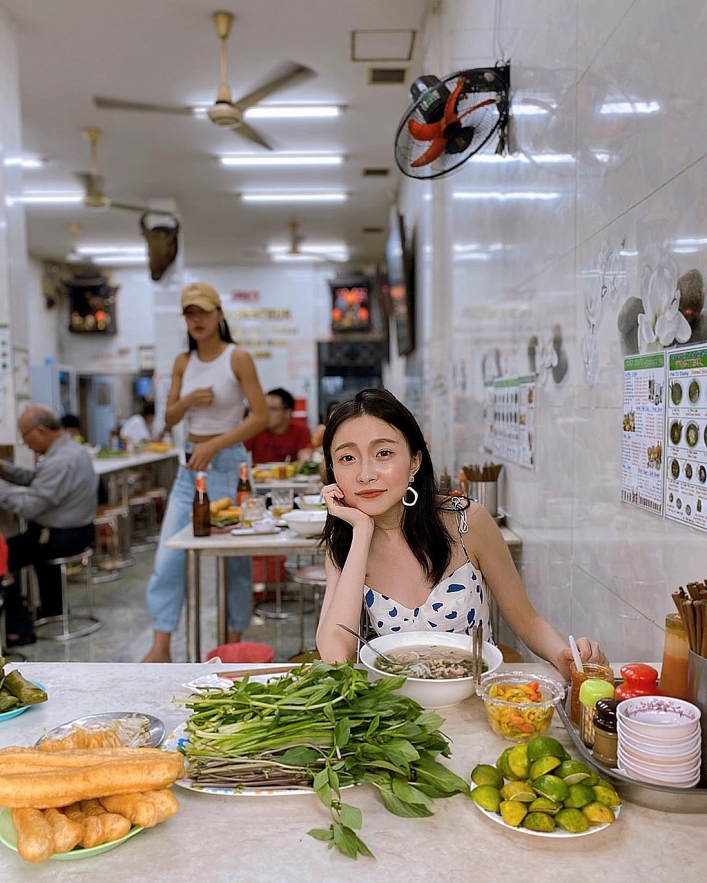 Photo: murphia, monnom.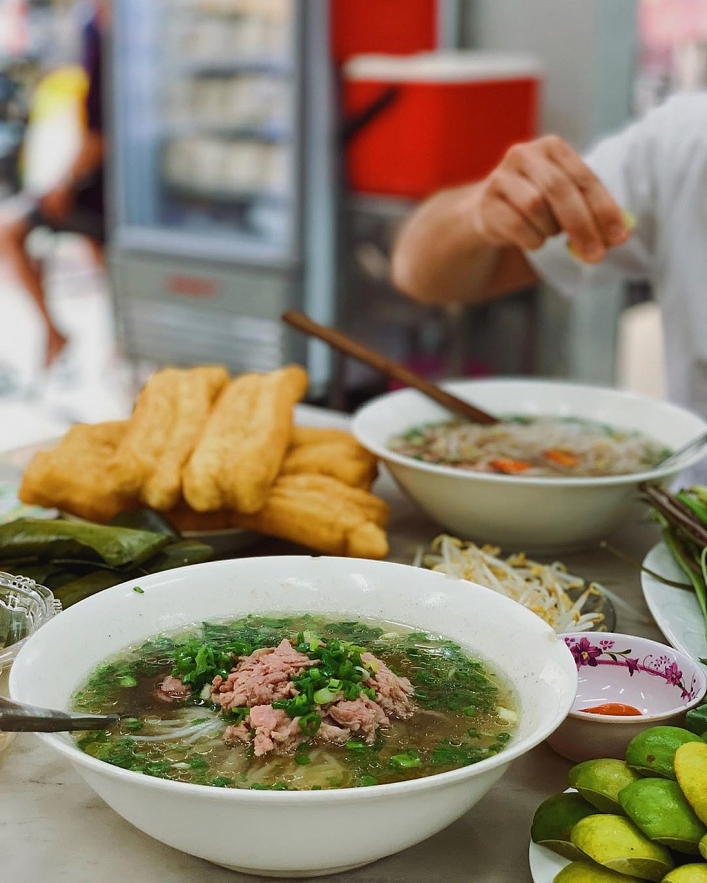 Photo: murphia, monnom.