The football tournament "FAVIJA KANSAI CUP 2023" took place on November 12 in Shiga prefecture, Japan. The event attracted the participation of 20 teams consisting of overseas Vietnamese and Japanese players, as reported by VNA.
This tournament is part of the cultural and sports exchange activities held to celebrate the 50th anniversary of the diplomatic relations between Vietnam and Japan (1973-2023).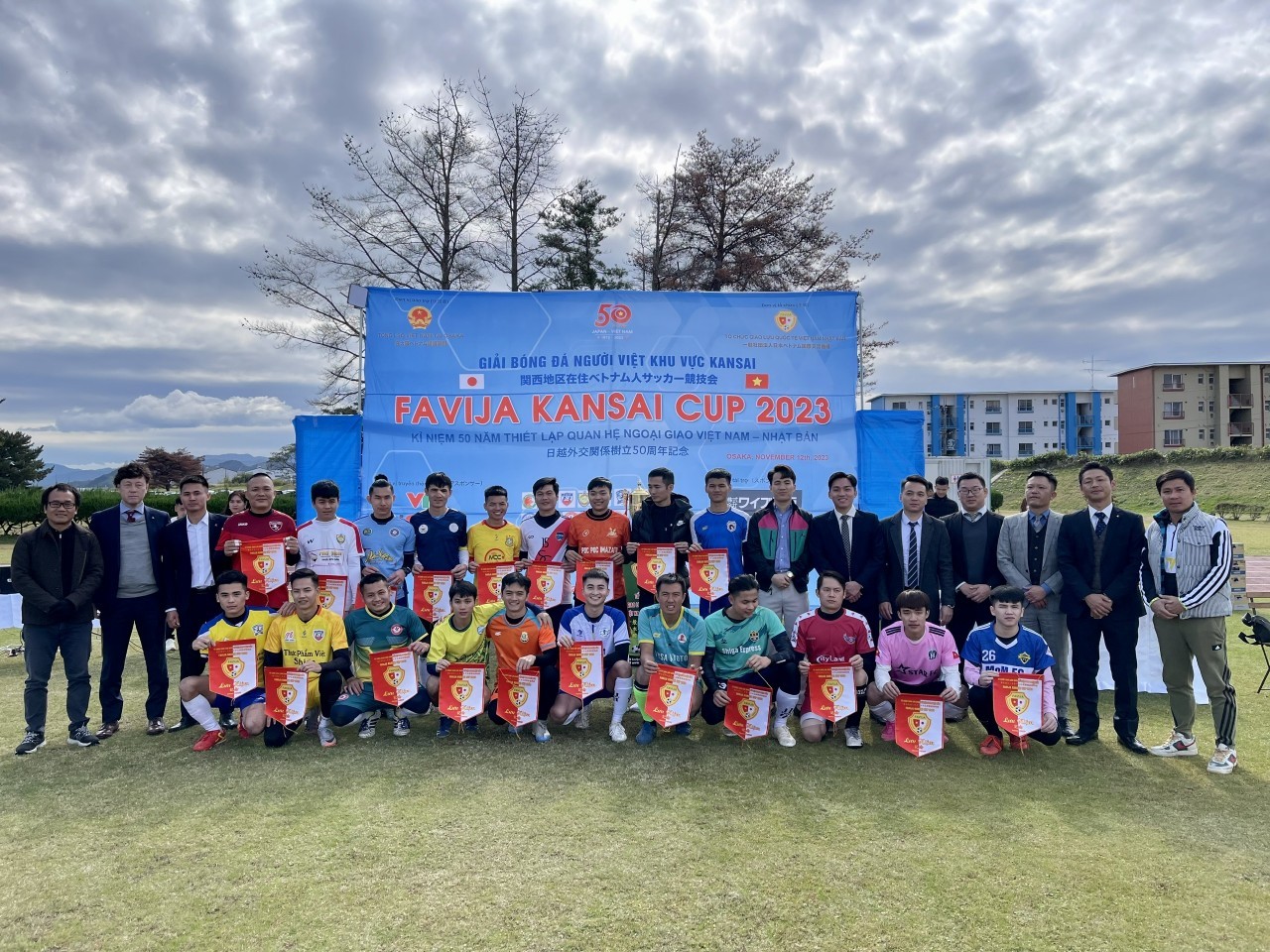 Out of many registered teams, 20 amateur Vietnamese and Japanese teams were selected to compete in the tournament.
The championship was organized by the Vietnam-Japan Cultural and Sports Exchange Association (FAVIJA) and sponsored by the Vietnamese Embassy in Japan.
This sports tournament plays a significant role in promoting the development of sports activities. It not only serves as a sports platform but also provides an opportunity for Vietnamese individuals living abroad to come together, share their experiences, and support one another.
After an intense and exciting day of competition, FC Vuon Cu secured the championship title, followed by FC NTO as the runner-up. FC Kobe Viet and FC Star both tied for the third-place position.
In addition, player Nguyen Duc Di received the Best Player award, and player Tran Hai Dang from Old Vuon Cu FC received the Best Goalkeeper award.
The top scorer award was shared by three players: Hoang Xuan Tien from FC Kobe Viet, Nguyen Duc Di from FC Vuon Cu, and Lai Dang Minh from FC NTO.
Furthermore, the top four teams with the best results earned the right to participate in the Vietnamese National Championship Cup in Japan, which will be held in Tokyo on December 10 this year.
Nguyen Huu Long, head of the tournament's organizing board, emphasized the significance of this event as it coincides with the special anniversary of Vietnam and Japan.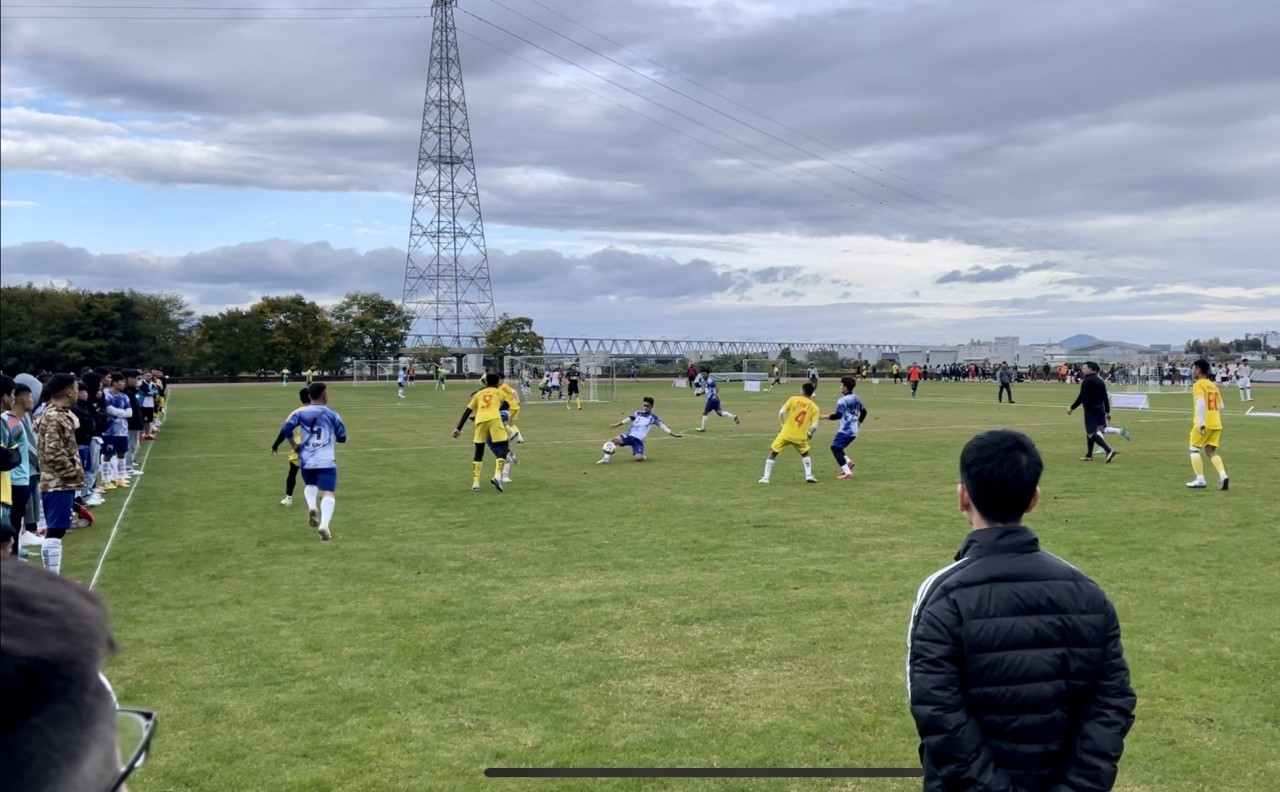 The tournament attracted a vibrant and enthusiastic crowd of overseas Vietnamese and locals who came to cheer, strengthening the close relationship between these two communities.
Yano Takaaki, representative of Wise Kansai Company, a co-sponsor of the tournament, expressed their intention to not only provide employment support to Vietnamese youth but also create a warm, joyful, and healthy atmosphere as a means to enhance mutual understanding between the people of Japan and Vietnam.
Trade between Kansai and Vietnam reached USD 12 billion in 2022, marking a 24.2% increase compared to the previous year. As of the end of 2022, Kansai had invested in approximately 850 projects worth over USD 9 billion in Vietnam. Currently, there are around 90,000 Vietnamese people living, studying, and working in Kansai.
The championship title belonged to FC Vuon Cu
Prior to this tournament, a Judo competition for nearly 300 athletes from various Vietnamese localities, clubs, and Japan was held in Ba Ria-Vung Tau province from November 9-11. This event was part of the Vietnam-Japan Culture Week, commemorating the 50th anniversary of diplomatic ties.
The Japan team won first place in the tournament with seven gold medals. The Ba Ria-Vung Tau team secured one gold, three silver, and four bronze medals, while the Vietnam team earned three silver and four bronze medals.
In the 2023 Open Judo Championship Ba Ria-Vung Tau, the Ba Ria-Vung Tau Sports Training and Competition Centre emerged as the champion with three gold, three silver, and five bronze medals.