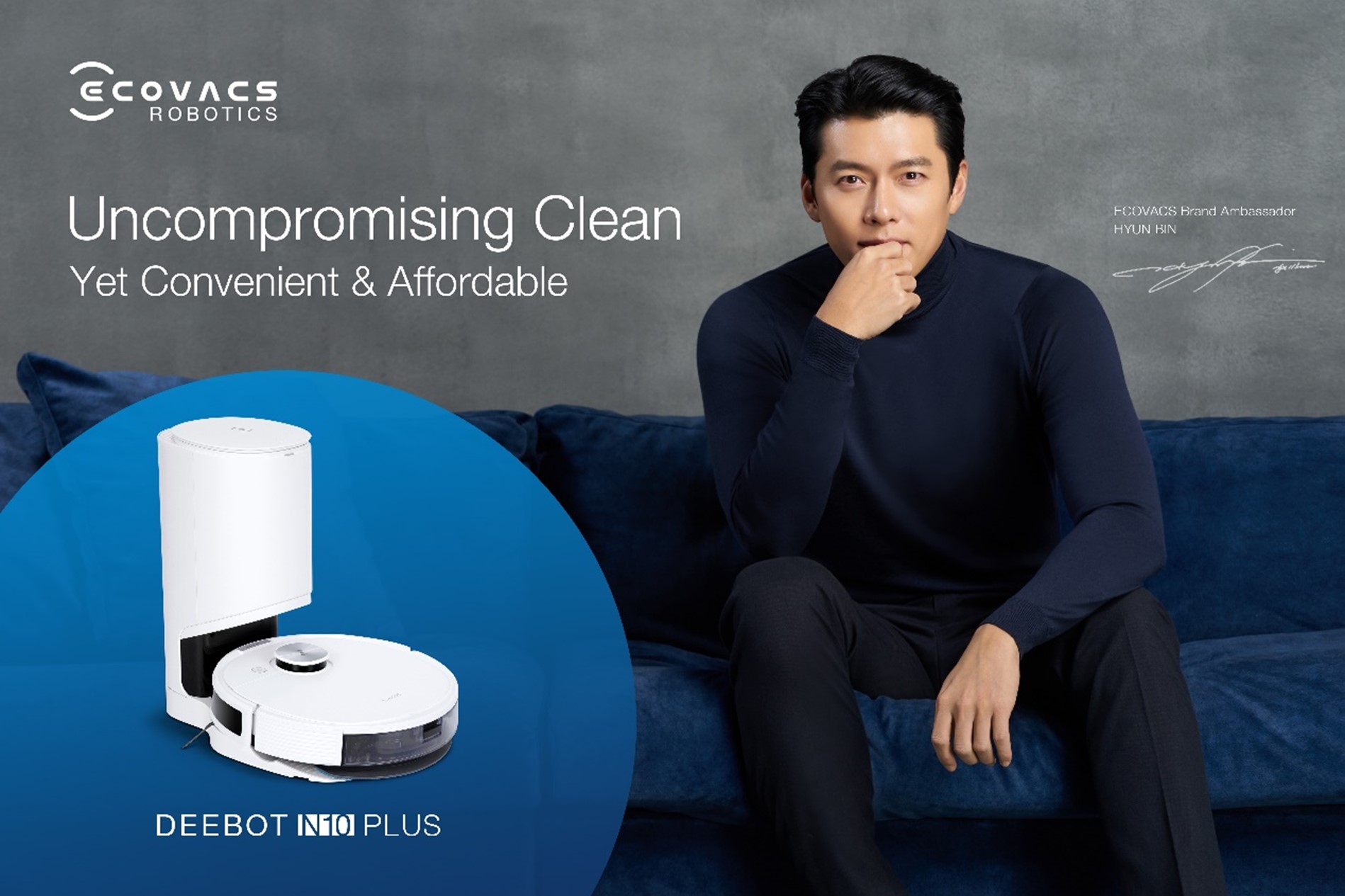 Best-in-class vacuum and mop In-one-go from ECOVACS
The new DEEBOT N10 Family robots boast improved 4300 Pa suction power to remove dirt, dust, and debris from even the toughest crevices and deepest carpet fibers. The over-the-air (OTA) deep cleaning modes allow customers to use their mobile phones to enable simultaneous vacuuming and mopping of embedded dirt. The DEEBOT's floating main brush makes floor cleaning much more efficient. Together, they loosen dirt from carpets and direct it into the vacuum stream. This makes the robots ideal for homes with carpets and pets with long fur.
The OZMOTM Mopping System is a smart and efficient cleaning solution thanks to its leak-preventing feature. With micro-water pumps that automatically adjust, customers can enjoy spotless floors without worrying about over-wetting. The sensors on the DEEBOT also allow it to switch between vacuuming and mopping modes seamlessly, ensuring carpets stay dry and clean and the suction power remains powerful for a more extended period.
Auto-Empty Station brings 60 days of hands-free dustbin cleaning
Most conventional robotic vacuum cleaners in the market require customers to manually empty the dustbin, which can be tedious and unhygienic. DEEBOT N10 PLUS's Auto-Empty Station accessory, equipped with a large-volume 2.5L hypoallergenic dust bag and made with an all-natural paper handle, can store dust for up to 60 days, improving customer convenience and hygiene.
The suction inlets seal automatically when pulled out to ensure no dust is left behind at unintended locations at the customer's home. The four-layer antibacterial dust bags keep the surrounding air clean by effectively filtering up to 99% of dust particles and allergens as small as 0.3μm. DEEBOT N10 PLUS also offers 5 dust collection modes to allow customers to select the most convenient mode for emptying the dustbin. DEEBOT N10 is also compatible with Auto-Empty Station, which is sold as separate accessory.
TrueMapping Technology maps homes with 2x better coverage and 4x accuracy
The DEEBOT N10 Family robots use TrueMapping laser-based mapping and navigation technology to map floors within seconds. They can intelligently navigate a user's home, choose the right map for the floor, and find the most optimal cleaning path. With N10 Family, users can customize the cleaning mode, suction power, water flow, and cleaning times for each room. They can also use the ECOVACS Home App to set the order in which the robots clean the rooms, set up schedules, and create no-go zones.
Worry-free, high performance for longer hours
The new DEEBOT N10 Family robots feature a charging and mobility upgrade. The robots automatically return to the charging dock when the battery runs low. When fully charged, they resume operations where they previously stopped. A stride length of 20mm provides stronger mobility, allowing the robots to negotiate most sills and carpet edges. The N10 Family comes with a new 5200mAh battery, which extends use on a single charge and water fill.
Antibacterial designs remove foul odors
The DEEBOT N10 Family robots include an antibacterial dust bag and filter. The dual antibacterial design, which consists of a non-woven surface layer and an inner layer of melt blown with DuPont silver ion antibacterial agent, can filter large particles and 99.99% of bacteria. The use of four layers of high-quality materials prevents any dust leakage.
The antibacterial E11 filter captures 95% of 0.3μm dust and allergens. The use of two antibacterial agents for treatment eliminates bacteria, mold, and mildew growth on the surface, preventing unpleasant odors and discoloration. The activated carbon layer on the filter also absorbs odors produced by ordinary household wastes, keeping the air fresh and clean.
Pricing and Availability
The DEEBOT N10 Family includes the DEEBOT N10 and DEEBOT N10 PLUS models. Both are available today, for SGD 999 and SGD 1,299 retail price respectively, both models are up to 57% discount during Double 3 promotion.
About ECOVACS ROBOTICS
Innovating Since Day One – Creating the Intelligent Home.
With a new vision of "Advancing robotic technologies to serve the world to create a holistic ecosystem between humans and robotics in lifestyle and production," ECOVACS ROBOTICS cares about innovating solutions to enhance your lifestyle and production. We aim to design and launch "Robotics for All," using our deep understanding of use cases and consumer experiences.
With 25 years of design and industry-leading research, we have led the market as homes become more intelligent and responsive. We are building a world where your home asks less of your attention, becomes more seamless and powerful, and frees you to spend more time doing what you love.