Ke Ga Lighthouse – The Oldest Lighthouse in Vietnam
Designed by French architect Chnavat and completed in 1899, Ke Ga Lighthouse is a remarkable example of octagonal architecture. It holds the distinction of being Vietnam's tallest lighthouse, standing at 65 meters and offering a light range of 22 nautical miles. It is also the oldest lighthouse in Southeast Asia, with over a century of history. The lighthouse has played a crucial role in ensuring the safety of ships navigating the southern sea area.
What sets the design of this lighthouse apart is the use of carved granite blocks, which are expertly arranged with minimal adhesive mortar. This construction method has resulted in a durable and visually striking structure.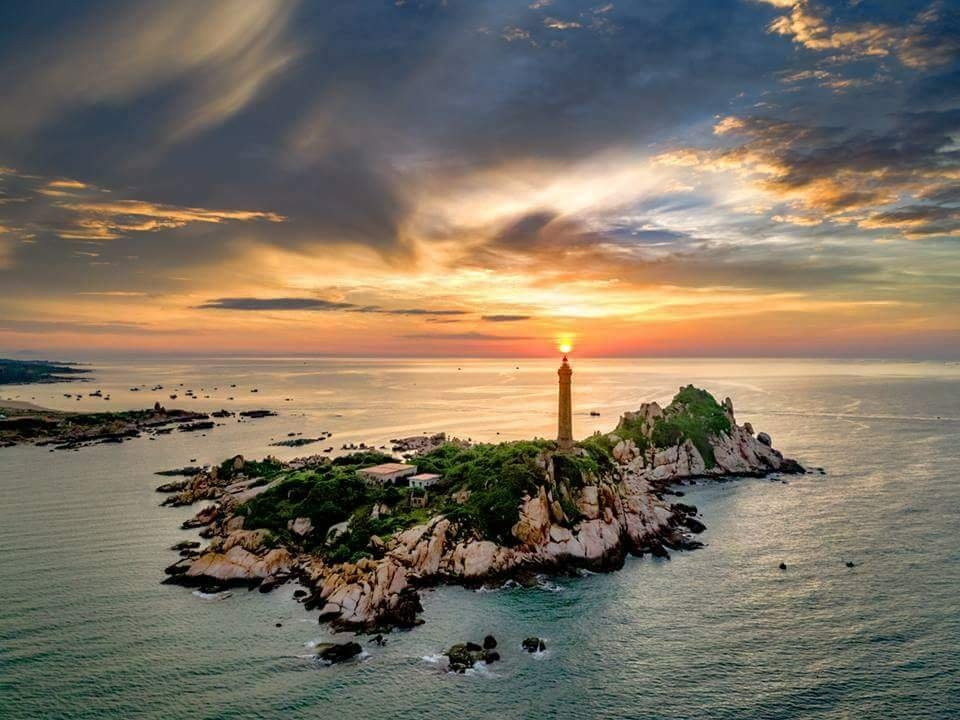 The Ke Ga lighthouse features 183 spiral steel steps leading to its top, as well as additional steps to access the light itself, making it a captivating subject for photographers.
According to local maritime history, Ke Ga Cape was once a treacherous area for sailors due to its reefs and rapids. The French colonial authority constructed the Ke Ga lighthouse to aid navigation for French and international ships passing through the area. Unfortunately, many lives were lost during the lighthouse's construction, and a cemetery remains as a solemn reminder of this tragic history.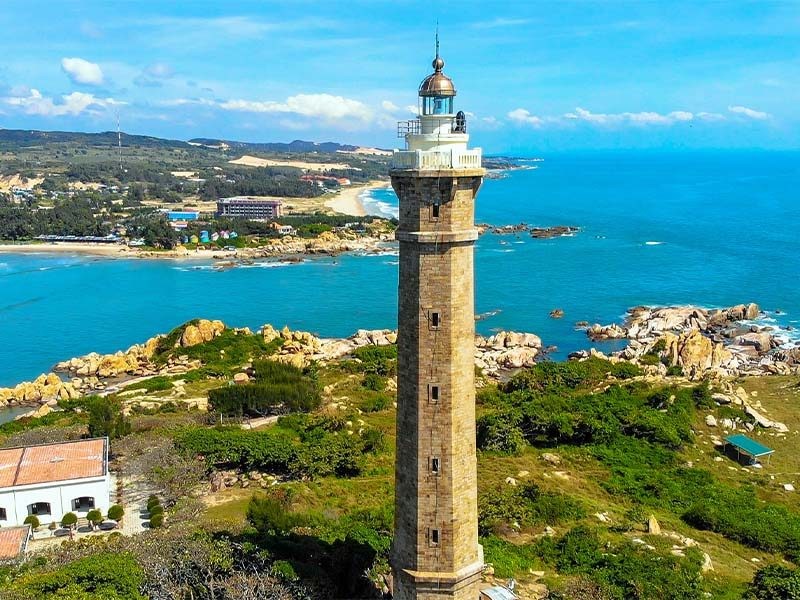 The lighthouse stands as a majestic sight amidst the vast and picturesque sea. Surrounding the lighthouse are cliffs with various hues and unique shapes, creating a pristine and tranquil natural setting.
What to Know Before You Go
Access to the lighthouse requires a boat or canoe ride, as it is separated from the mainland. Therefore, it is advisable to avoid visiting during rainy or stormy weather.
The best time to visit and witness the magnificence of the lighthouse is from February to July and from September to January. During these seasons, the weather is pleasant, the sea is calm, and visitors can easily explore the area.
It is recommended to arrive at Ke Ga Cape early in the morning. Around 1 p.m., visitors can embark on a boat trip to the lighthouse. After exploring the surroundings, capturing sunset photos on the sea around 3 p.m. is a must. If only planning a day trip, it is advised to leave the island early due to dropping temperatures and increasing waves later in the afternoon.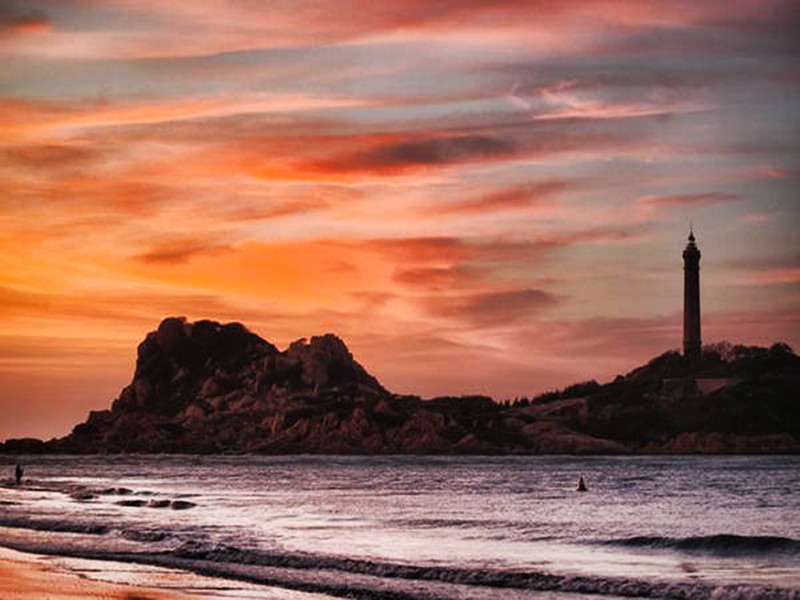 To reach the Ke Ga lighthouse from the mainland, visitors can take a canoe, basket boat, or ferry service. The distance is approximately 500 meters, and the cost ranges from VND15,000 (US$0.62) to VND25,000 (US$1.04).
For a unique experience, consider camping overnight at Ke Ga Lighthouse. However, prior permission from the island's border guards is necessary. Since there are no services on the island, visitors must come prepared with tents, food, and drinks. Camping on the island offers the opportunity to witness a breathtaking sunrise over the shimmering water.
+