Dak G'Lun waterfall, also known as Bai 2 waterfall has been flowing in the Vietnamese jungle for thousands of years. This waterfall is the pride of the Central Highlands people, especially in Dak Nong province. Dak G'Lun has the beauty of pride and grandeur. It is also an ideal dating place for many couples.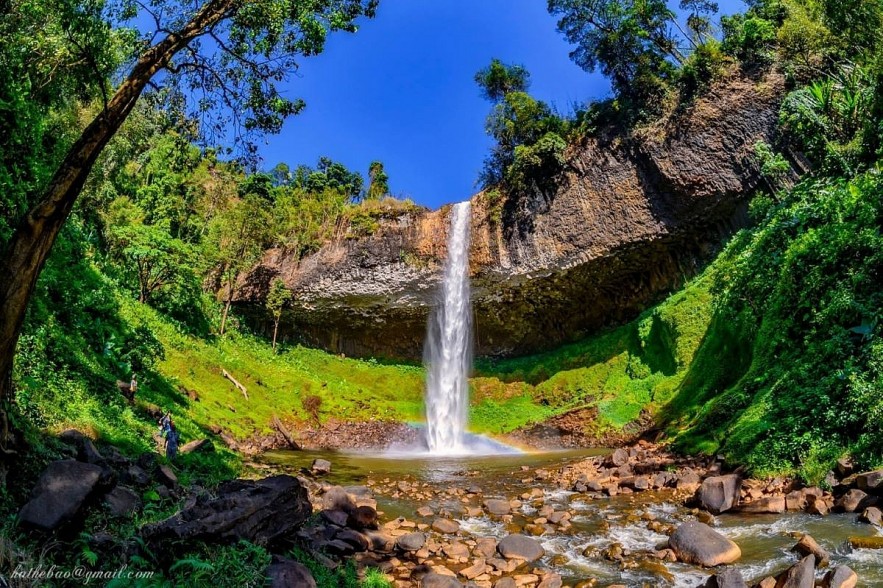 Photo: dulich.petrotimes.vn
Dak G'Lun Waterfall has a basin area of about 92 hectares with a height of 58m. The image of the waterfall dividing the two streams below at an angle of 90 is likened to the smooth hair of a fairy in the green forest. Dak G'Lun is not only a dating place but also a cool and peaceful resort.
Visitors should give priority to visiting Dak G'Lun waterfall around the dry season from November to April. This is the time when the air will be cool and most convenient for traveling. Tourists who love to see the majesty of the mountains and forests of the Central Highlands can visit this place in the rainy season.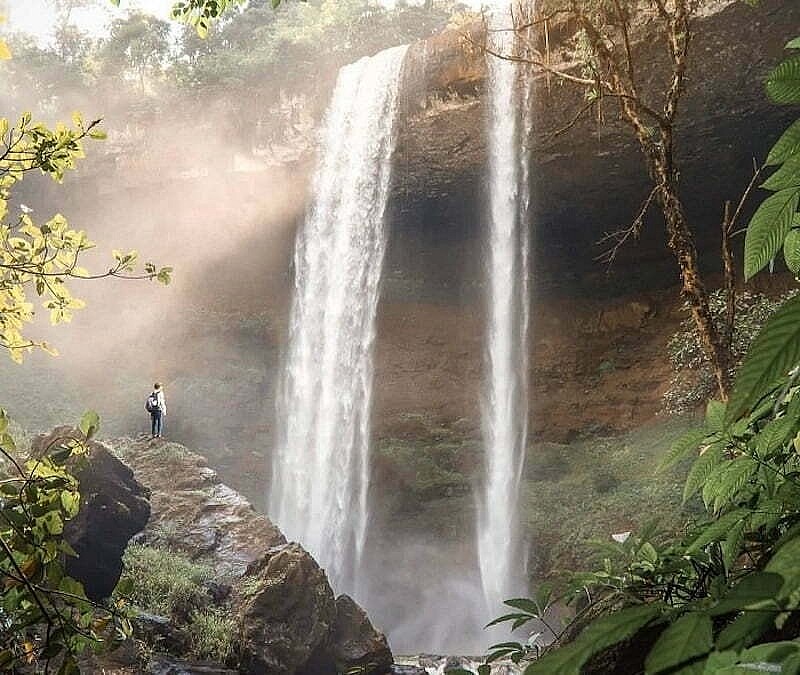 Photo: dulich.petrotimes.vn
To reach the foot of the waterfall, visitors have to cross a small stream and then choose one of two branches. They can follow the stone stairs with detailed instructions down to the foot of the waterfall or cling to the mountain rocks and forest roots to reach the waterfall.
Around Dak G'lun waterfall, there are many old trees with wide green canopies. Right next to the waterfall, there are large and flat grounds for tourists to camp overnight, this is also an ideal place to watch the sunrise. Visitors who love to explore and venture can slip through the cool, smooth mountain rocks to admire the panoramic view of the waterfall.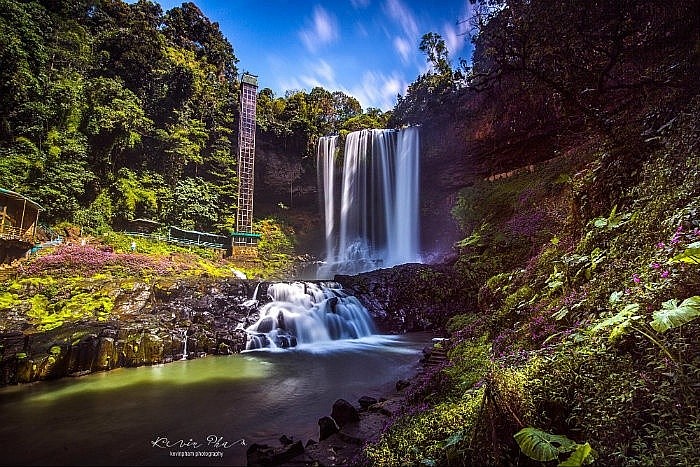 Photo: Dulich.vn
At the foot of the waterfall are thousands of undulating rocks of various shapes and colors. There are also beautiful stones for visitors to sit and watch billions of cool water bubbles, splashing like drizzle and colorful rainbows created from steam and sunlight.
The canopy of ferns, mosses, and green vegetation covers the foot of the waterfall like paradise. Visitors can admire the natural scenery and relax after a tiring day.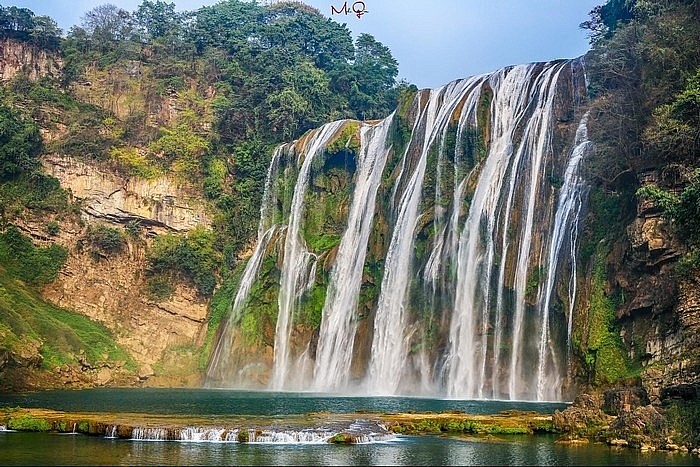 Photo: youtube