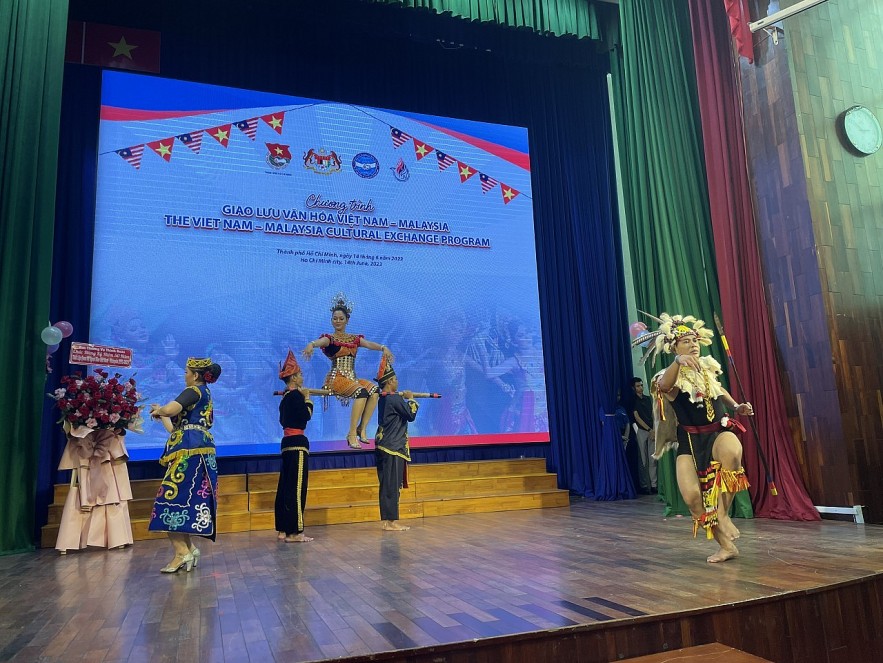 A performance by Malaysian artists. Photo by VUFO's representative office in HCM City
The June 14 event marked a significant milestone in the Vietnam-Malaysia diplomatic ties as it celebrated their 50th anniversary. This diplomatic relationship has been in existence since March 30, 1973 and is expected to continue flourishing until 2023.
Jointly held by the Ho Chi Minh Communist Youth Union in HCM City, the Malaysian Consulate General, the Vietnam Union of Friendship Organisations (VUFO), and the Vietnam-Southeast Asia Friendship Association in HCM City, the program aims to enhance understanding and friendship between citizens of the two countries.
The participants, including young people, thoroughly enjoyed the special performances that highlighted the rich cultures of Vietnam and Malaysia.
Malaysian artists showcased a diverse range of traditional dances at the event, including dances from the state of Melake, the popular Balinese Barong dance typically performed during major holidays, and the widely performed Zapin dance, particularly notable in the state of Johor.
The program also showcased the mesmerizing Ngajat dance, which has its roots in the Iban community and has been cherished and shared through generations. The exact origins of this traditional Iban dance are shrouded in mystery, but it is believed to date back to the 16th Century, existing alongside the Iban tribe. Originally performed by warriors as a post-battle celebration, the Ngajat dance has evolved over time and is now an integral part of the festive Gawai Dayak, a significant harvest festival. Additionally, it is often performed to honor esteemed guests who visit the longhouses.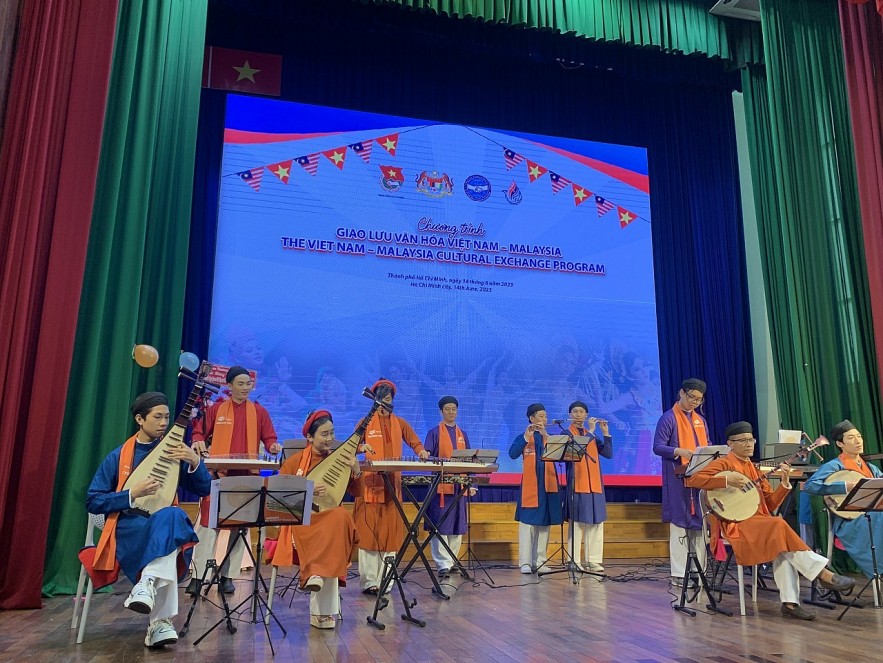 Vietnamese students play traditional musical instrument at the programme. Photo by VUFO's representative office in HCM City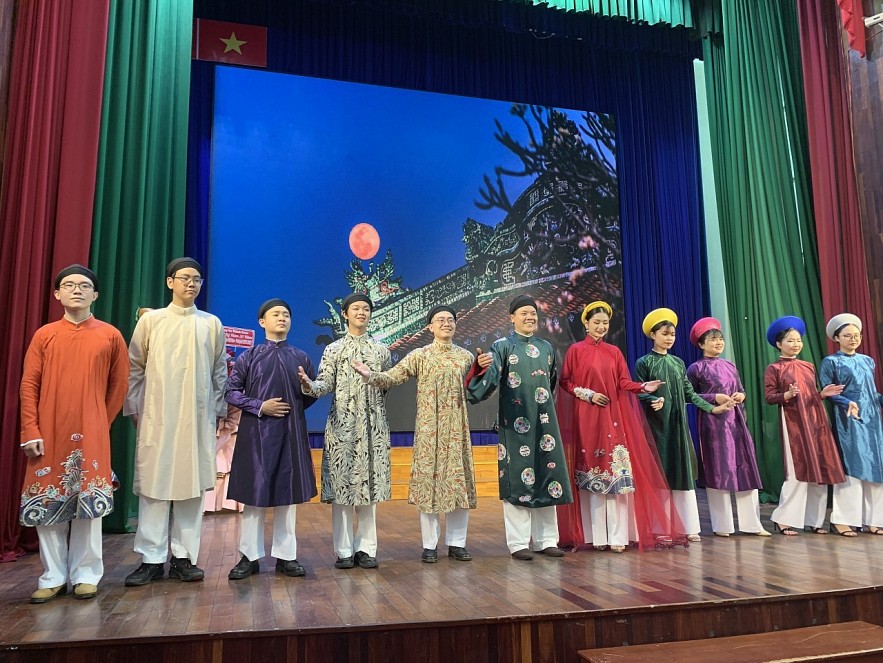 An Ao Dai (Vietnamese traditional long dress) show. Photo by VUFO's representative office in HCM City
Students from the FPT University in HCM City showcased their skills in playing traditional musical instruments and participated in an Ao Dai show, showcasing the beauty of Vietnamese culture.
Earlier, on June 13, the People's Committee of Ho Chi Minh City held a ceremony to commemorate the 50th anniversary of Vietnam-Malaysia diplomatic relations.
HCM City places significant emphasis on the relationship between Vietnam and Malaysia. Chairman of the municipal People's Committee, Phan Van Mai, affirmed the importance of the bond between the city and Malaysia. He stated that the friendship, cooperation, and shared vision have greatly contributed to the overall development of both countries.
In his remarks, Malaysian Ambassador to Vietnam Dato Tan Yang Thai highlighted the growing importance of Malaysia and Vietnam as partners in various areas, including tourism, educational cooperation, and people-to-people exchange.
The consistent exchange of visits at all levels between the two nations reflects a strengthening bilateral relationship for the future, he remarked.