This isn't your regular bowl of pho. Slow-cooked and simmered in broth for up to 48 hours, it's served with tender short ribs and high-end ingredients like Wagyu beef slices, foie gras, and shaved truffles – and topped off with an edible gold leaf. Duck fat is also added for extra richness, according to CNN.
The cost? A staggering USD 170 (VND 4.1 million).
And only five bowls are served daily.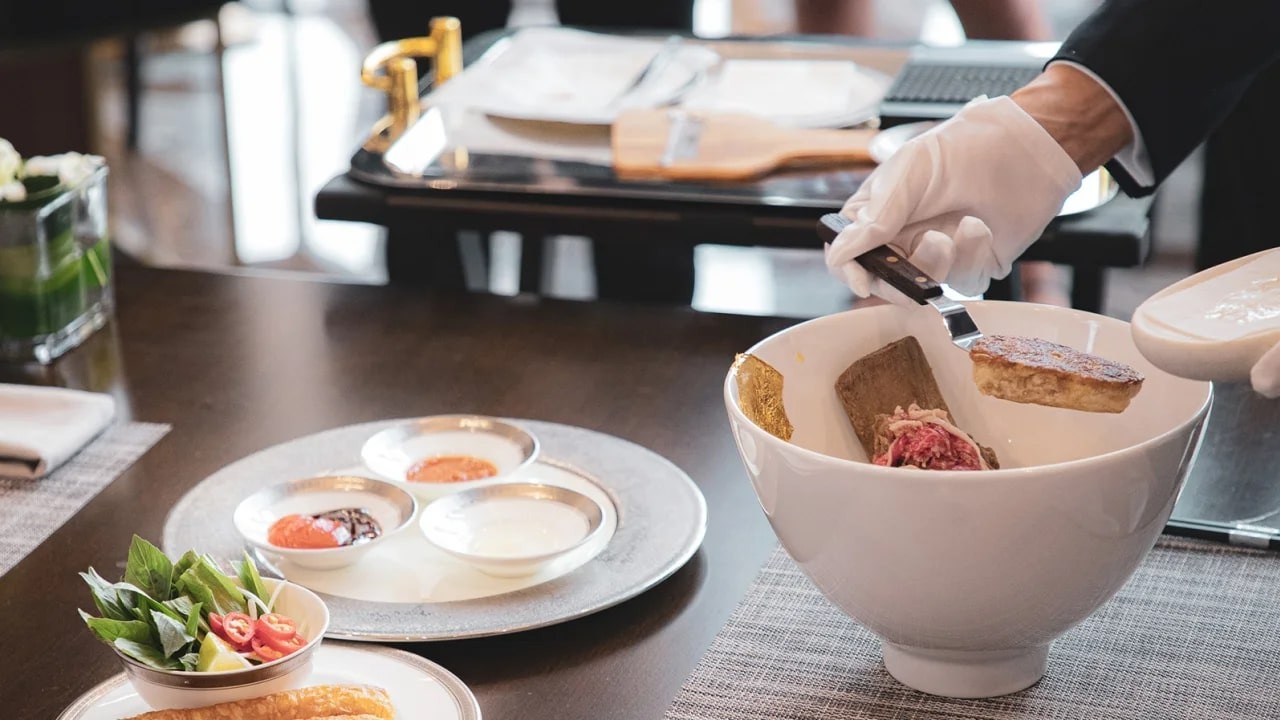 The $170 bowl of pho. Photo: CNN
"Pho is Vietnam's national dish, enjoyed anywhere and at any time of day… and I wanted to pay homage with this opulent new version," said Le Trung, executive chef at the Oriental Pearl restaurant in Ho Chi Minh City.
The restaurant is located at the Vinpearl Landmark 81, Autograph Collection, which is the highest hotel in the country.
Arguably one of Vietnam's most famous dishes, pho is eaten morning, noon, and night and widely served across the country in homes, street stalls, and restaurants.
While also beloved around the world, foodies and pho aficionados say the humble noodle dish reflects the cultural, political, and economic changes of Vietnam.
At its most basic, it consists of plain rice noodles in beef or sometimes chicken broth, garnished with herbs and thinly sliced meat.
Served in alleyways and on street corners in Vietnamese cities, a typical bowl costs anywhere between $1.50 to $3.
Oriental Pearl's indulgent pho bowl will set you back at least 50 times as much.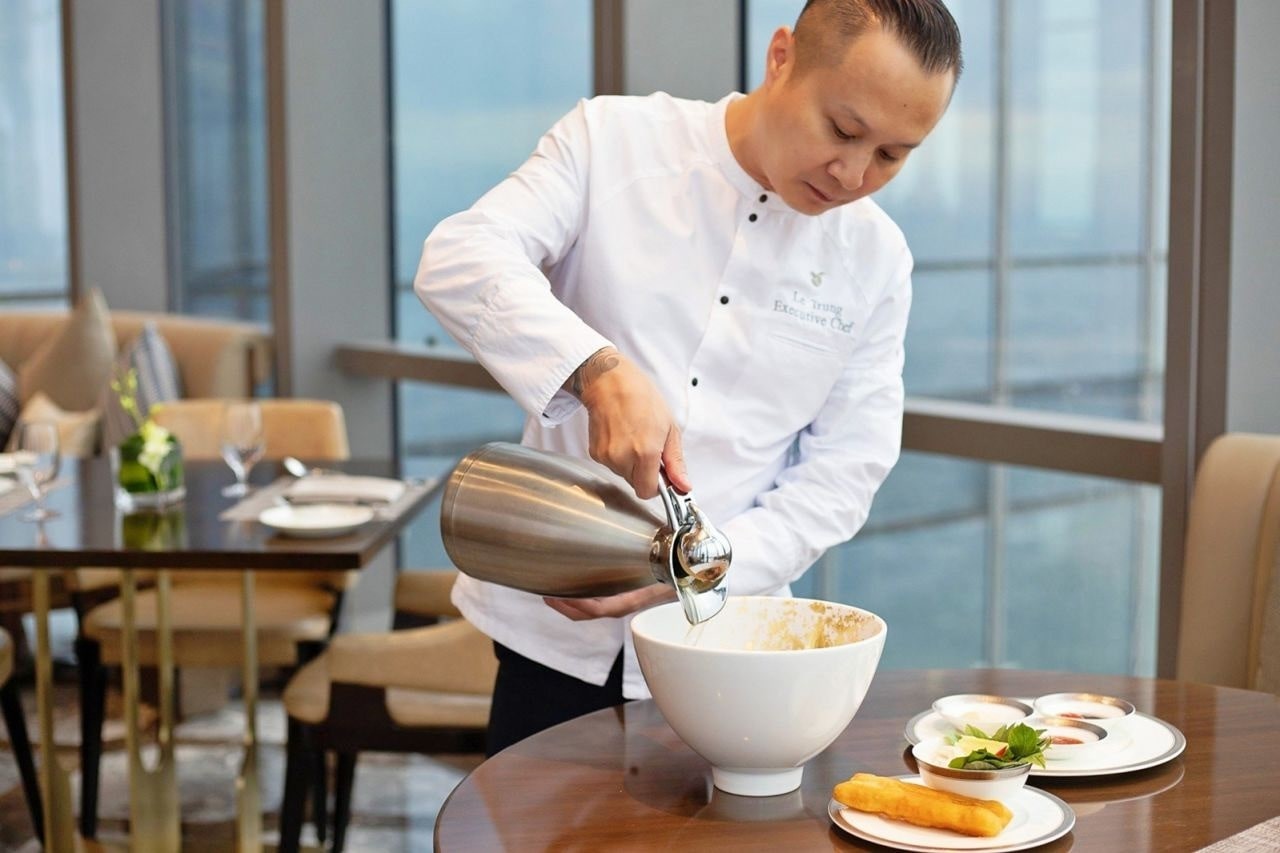 Chef Trung puts the finishing touches on the pho. Photo: CNN
Le Trung believes his creation to be the world's most indulgent bowl of pho, aimed at elevating a beloved classic into a realm of luxury and sophistication while expanding the horizons of Vietnamese cuisine. The addition of edible gold leaf not only enhances aesthetics but also elevates the dish into the realm of artistry.
Michelin-starred restaurant Anan Saigon, also located in Ho Chi Minh City, has offered an upscale take on pho using unconventional ingredients like caviar, Japanese sake, jellyfish, and sturgeon slices – priced at $100, a bargain in comparison.
Trung believes his latest offering is the most indulgent bowl of pho in the world.
"We (wanted) to elevate this culinary classic to new levels of luxury and sophistication while also pushing the boundaries of Vietnamese cuisine," Trung said.
"The result is a spectacular bowl of pho that lingers on the taste buds and in the memory."
However, Oriental Pearl's version is not the only one pushing boundaries. The Michelin-starred Anan Saigon offers an upscale pho with unconventional ingredients, albeit at a more palatable price of US$100.
On the streets of Vietnam, a typical bowl of pho costs between US$1.50 and US$3.