When it comes to Ha Giang, many people will immediately think of a distant land with mountain roads and dangerously steep cliffs. However, behind that thorny appearance, there is still a romantic side to Ha Giang. Every season in Ha Giang is beautiful, but in the spring, this land is adorned with the dreamy colors of cherry blossoms.
These days, Ha Giang seems to have a fresh appearance. The charming pink color here has stolen the hearts of countless tourists. Many young people who come to Ha Giang for spring vacation are eager to check in and enjoy the scenery.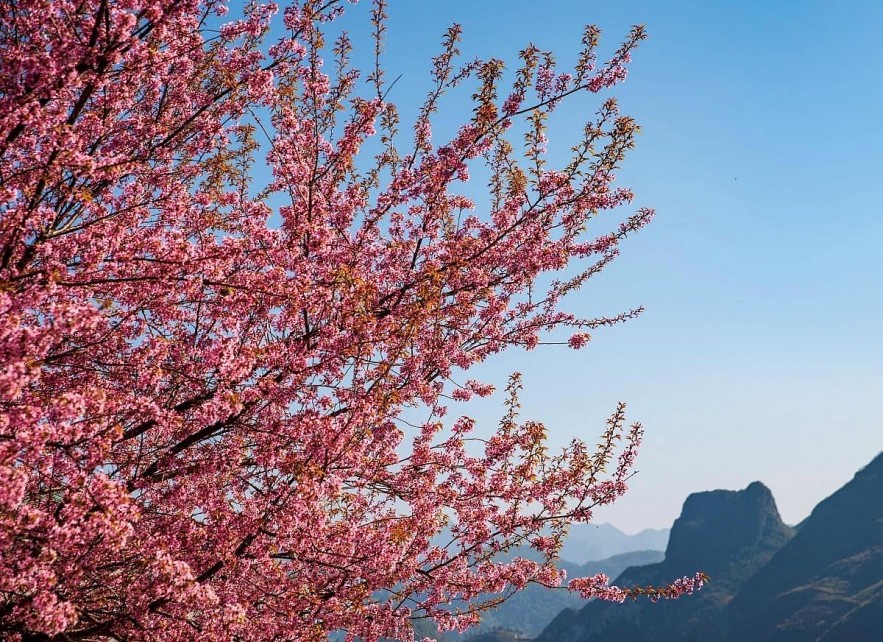 Photo: toquoc.vn
Since the days near the Lunar New Year, cherry blossom trees have begun to bloom brilliantly throughout Ha Giang. On social networks these days, it is not difficult to come across images of young people taking pictures with this flower. One of the most prominent tourist destinations is the cherry blossom gardens blooming on the road of Ma Le village in Dong Van town, Ma Le commune, Lung Cu.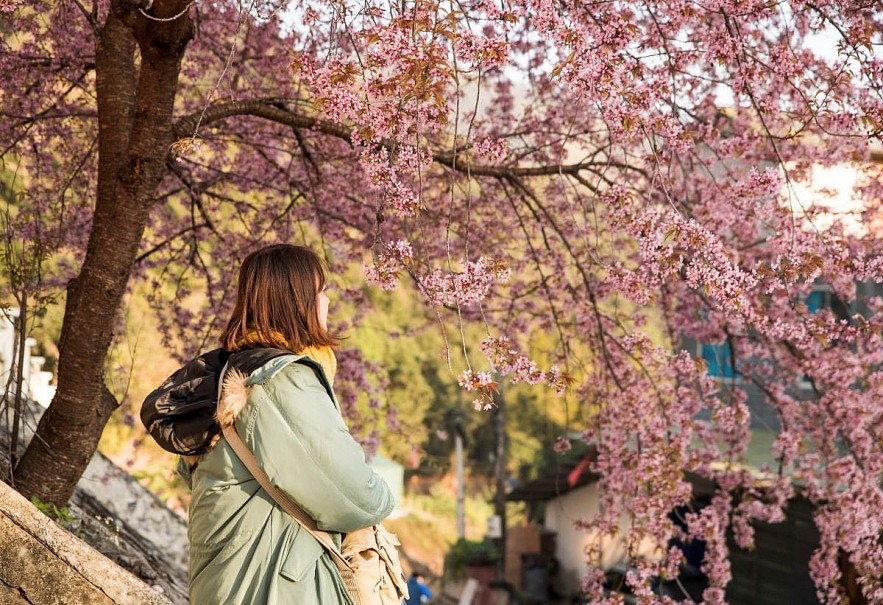 Photo: toquoc.vn
Many young people from other provinces have come to Ha Giang. They come to this place not only to explore the wild and majestic beauty but also to watch flowers and take pictures. Groups of tourists flock here as soon as they know that the cherry blossoms are in full bloom.
Ha Giang cherry blossoms are five-petal fading cherry blossoms, the color is not crimson, but only slightly pink. The flower branches bend, letting the flowers hang down in front of the house gates. The special thing is that the colder it is, the fresher and more beautiful the flowers are.
The pink color warms the cold rocky mountainside after a long winter. The flowers blend with the golden sun and the blue sky, creating a majestic picture of nature.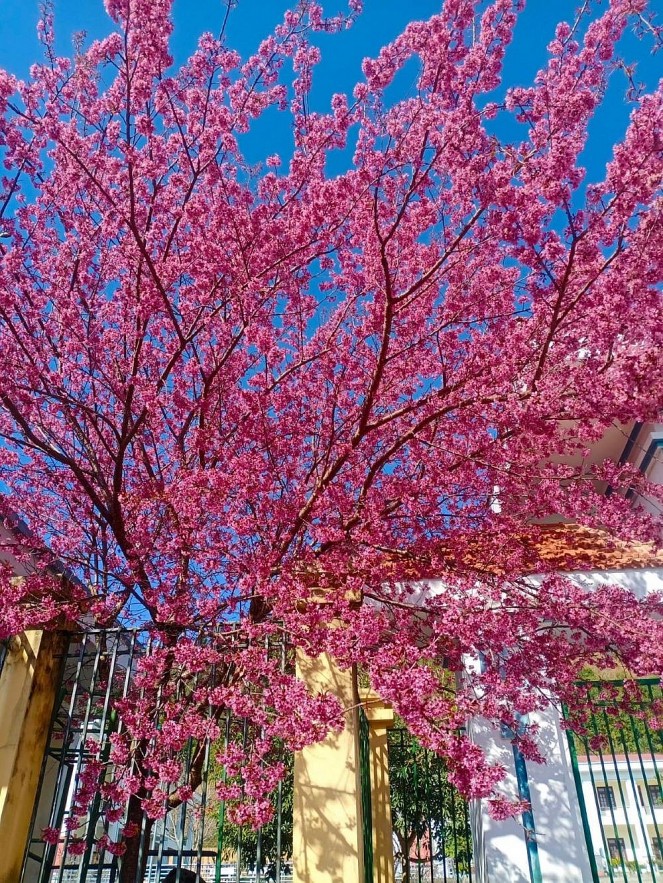 Photo: toquoc.vn
Notes on Cherry Blossom Season
– The cherry blossom season in Ha Giang falls from the beginning of February to the end of March of the solar calendar. In addition to the above location, visitors can be immersed in flowers at areas on the Dong Van rock plateau such as Thai Phun Tung, Ma Le, Lung Cu, Pho Cao, Pho Bang, Pho La, and Sung La.
– Ha Giang city is located more than 300km from Hanoi, but that is not the last stop for the journey to discover this land. The most recommended and convenient means of transport is the bus.
– The price of a motorbike rental in Ha Giang is from USD 4.26 (VND 100,000) to USD 8.52 (VND 200,000). Visitors should prioritize choosing a good motorbike, the price is high but it is guaranteed to run well.
– Ha Giang weather in the early spring days is still cold, especially in the highlands. Therefore, if visitors intend to go out, they should prepare warm clothes.
Photo: toquoc.vn