The fourth Cultural Festival of Ethnic Groups in Central Vietnam 2023 concluded in Binh Dinh on September 10, featuring diverse cultural and sports activities, according to VOV.


The Central Ethnic Culture Festival 2023 aims to preserve and promote the cultural essence of the Central region's ethnic groups within Vietnam's diverse 54-ethnic community.


The festival plays a pivotal role in advancing Vietnamese culture, uniting its people, and contributing to sustainable development.


Over 800 artisans, athletes, and performers from 11 teams participated in the festival, which included activities such as art festivals, traditional costume shows, local festival performances, cultural exhibitions, culinary showcases, sports activities, folk games, and tourism activities.

Artist troupe from Thua Thien Hue province performs a dance performance. Source: baodantoc.vn

For the first time, a tourism presentation was included in the competition, allowing ethnic minority tour guides from 11 provinces to exchange and improve their skills. The festival also showcased the unique cultural beauty of each locality.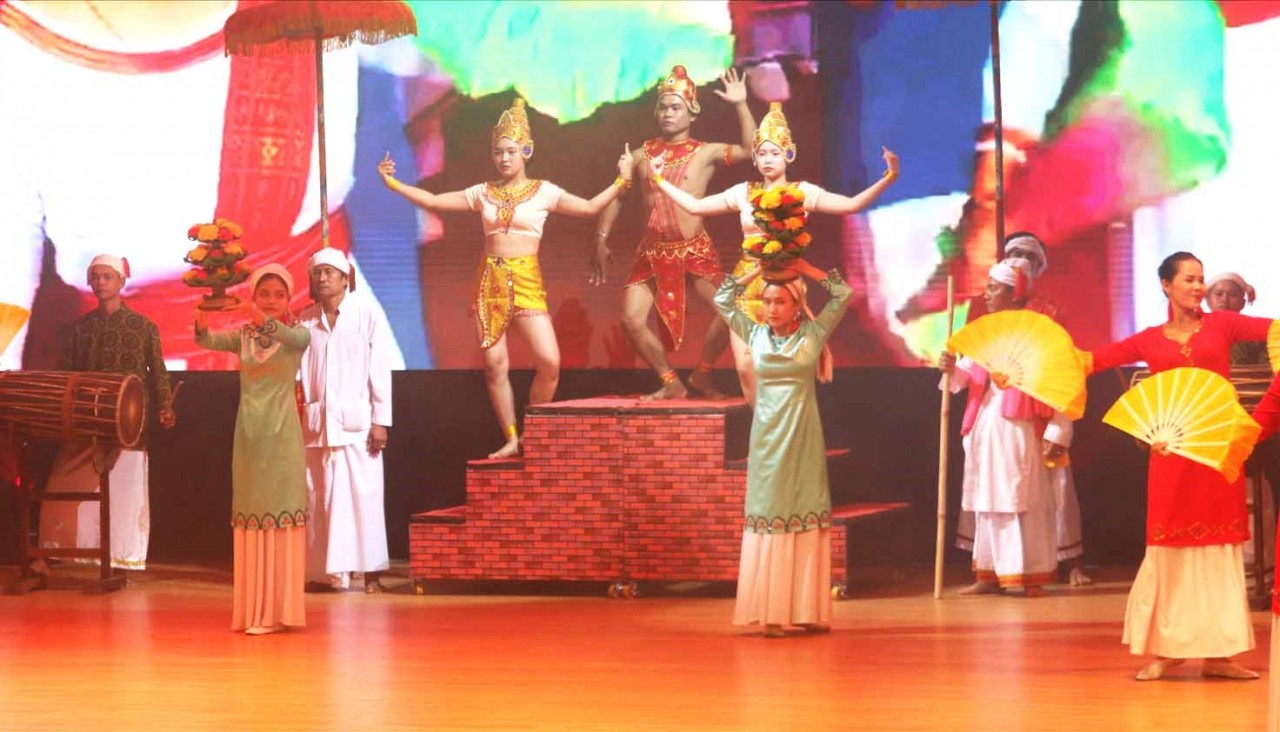 Binh Thuan province's artisan troupe performs the Kate festival drum performance. Source: baodantoc.vn

Ta Xuan Chanh, Director of the provincial Department of Culture and Sports, described the festival as a meaningful cultural exchange that showcases the spirit and cultural identity of the ethnic groups in the Central region. These activities contribute to preserving the nation's cultural identity and supporting the development of the central provinces.

The organizing board awarded 11 sets of medals to groups and individuals with outstanding achievements in the competition events. Source: baodantoc.vn

At the closing ceremony, the organizing committee presented certificates of merit to individuals and groups who excelled in cultural and sports activities and made significant contributions to the festival's success. Quang Nam province, Binh Dinh, Quang Ngai, Ninh Thuan, and Thua Thien Hue received victory flags for their excellent achievements in sports competitions.


The fifth Cultural Festival of Ethnic Groups in Central Vietnam in 2026 will be held in the central Khanh Hoa province.