Since the beginning of this year, Sa Pa has organized numerous of festivals and cultural activities to celebrate the event, attracting more than 2 million tourists.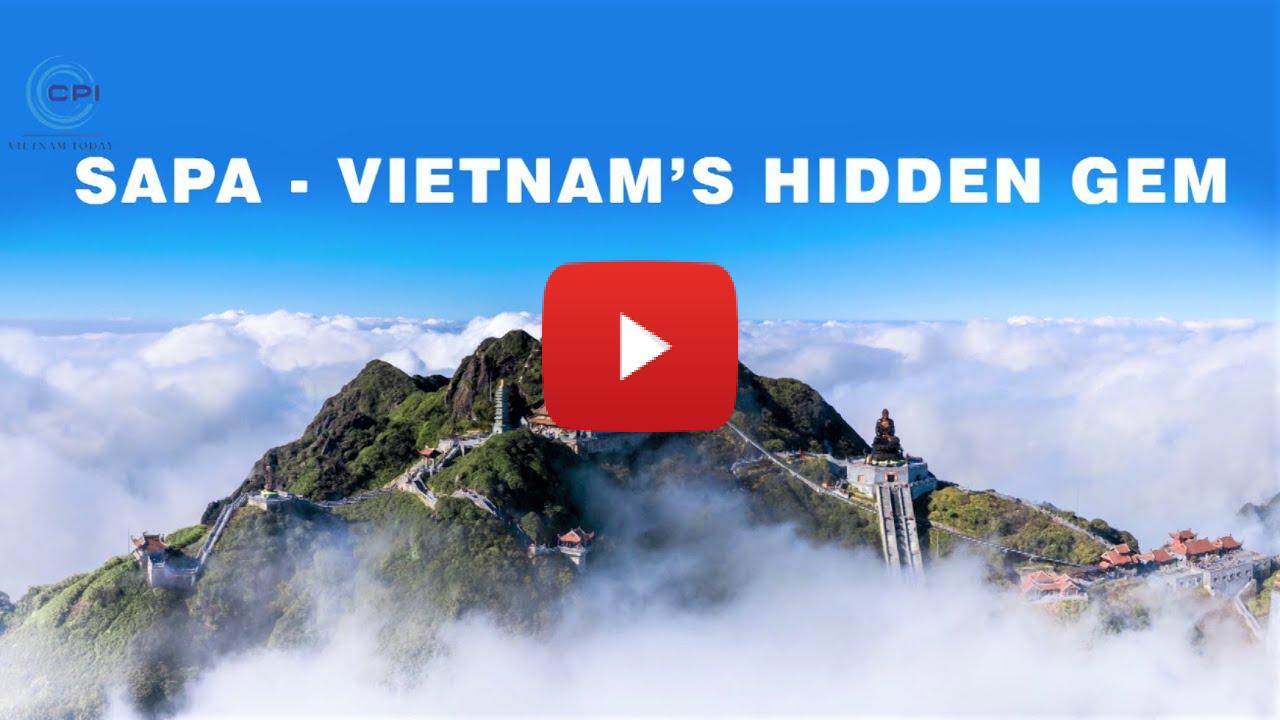 During a span of three days, from September 20th to 23rd, the Sa Pa Centre Square and Xuân Viên Park in the town center will host art performances showcasing the diverse and vibrant cultures of the ethnic groups residing in the region.
Local ethnic individuals, along with professional artists, will collaboratively present two meticulously-produced performances, namely "Điểm Hẹn" (Rendezvous) and "Vũ Điệu Dưới Trăng" (The Dance under Moonlight). Coming from diverse ethnic communities such as Mông, Dao, Tày, Giáy, and Xa Phó, these talented amateur actors will bring to life an authentic portrayal of their unique lifestyles and cultural heritage.
The plays will be performed in venues that feature art installations inspired by nature and local life. These settings, influenced by ethnic culture, aim to provide the audience with a deeper understanding of the region, its people, and its culture. Additionally, the Sa Pa Centre Square will host the premiere of "Vũ Điệu Dưới Trăng" (The Dance under Moonlight), an innovative art performance that combines stage installation, modern sound, and lighting effects.
During the Cultural Week celebrating the 120th anniversary of Sa Pa Tourism, tourists visiting Sa Pa will have the opportunity to enjoy two remarkable performances: Điểm Hẹn (Rendezvour) and Vũ Điệu Dưới Trăng (The Dance under Moonlight). These performances have been specially curated as a gift to the visitors, showcasing the rich cultural heritage of Sa Pa.
One of the most renowned tourist attractions in Sa Pa is Mount Fansipan, known as the highest peak in Vietnam. Standing at an impressive elevation of 3,143 meters above sea level, it holds the distinction of being not only the tallest mountain in Vietnam but also in the entire Indochina region. It is often referred to as "The Roof of Indochina".
Fansipan is a stunning destination that offers its beauty year-round, making it a perfect choice for tourists at any time of the year. During the summer, it provides the ideal escape from the scorching heat in the delta and lower altitude regions, offering a refreshing cool breeze for visitors to enjoy.
Incredible Autumn Scenery in Fansipan
Experience the breathtaking beauty of Fansipan and its surroundings during the autumn season. With clear blue skies and warm sunlight, this picturesque destination is sure to captivate any traveler. The entire Sa Pa town also shines with vibrant terraced rice fields, adding to the allure of this stunning landscape.
During the winter season, Sa Pa Town is immersed in a mystical ambience, with its surroundings embraced by a veil of mist. The majestic allure of the mountains and forests, adorned in a pristine layer of white snow and ice, imparts a mesmerizing charm to Sa Pa, bestowing an ethereal semblance akin to that of a fairyland.
Sa Pa, located in the Northwestern region of Việt Nam, becomes a cherished destination each spring. The vibrant landscape, characterized by the blooming of bright pink flowers and pure white plum blossoms, creates a stunning contrast against the refreshing green tea farms and colorful rose gardens that dot the picturesque peach jungle. These enchanting sights make Sa Pa a beloved attraction for visitors.
Experience the allure of Sa Pa, where captivating natural landscapes are complemented by the vibrant and distinctive cultures of the various ethnic groups residing in the region. From the Mông, Dao, Tày, Giáy and Xa Phó communities, immerse yourself in a rich tapestry of traditions and customs, adding an extra dimension to your Sa Pa adventure.
During the 120th celebration of Sa Pa Tourism, prominent hotels including Hotel De La Coupole – MGallery, Châu Long, Sapa Garden Hotel, and Sapa Paradise Hotel are offering exclusive promotions on their room rates. Additionally, transportation companies Interbus Line and Sao Việt are implementing a ticket discount program for their esteemed passengers. Renowned tour operator and travel company Vietravel is presenting captivating tour packages at exceptional prices.
The authorities of Sa Pa Town are committed to continuously developing and diversifying tourism offerings. They prioritize enhancing service quality to create professional and enticing tourism products, making Sa Pa a trusted and appealing destination for visitors.
The "Culture and Tourism Week" in Sapa will feature various activities and events, including the following:
1. Opening Ceremony: On September 20, we will kick off the "Cultural Tourism Week" to celebrate 120 years of Sapa tourism.
2. 120 Years Celebration: On September 23, we will have a special event to commemorate the milestone of 120 years of Sapa tourism.
3. Sapa Experience Program: Throughout the week, visitors will have the opportunity to fully immerse themselves in the beauty and culture of Sapa through a series of special programs and activities.
4. Sa Pa International Mountain Marathon: On September 22, we will be hosting the VMM 2023, a thrilling marathon event that takes runners through the picturesque landscapes of Sapa.
5. Exhibition of Agricultural Products and OCOP Products: From September 18 to 24, there will be an exhibition showcasing the finest agricultural products and OCOP (One Commune One Product) items from the Lao Cai region.
6. Cultural Exchange Events: From September 26 to 28, we will organize various cultural exchange events to promote understanding and appreciation of different cultures.
7. Full Moon Festival Night: On September 29, we invite you to join us for a magical evening of the Full Moon Festival, where you can experience traditional performances and festivities.
8. Sports Dance Festival: The week will conclude on September 30 with a vibrant Sports Dance Festival, showcasing the talents of local performers.
For more information and updates, please visit our website.
[Image credit: photo by Katie Avery on Unsplash]