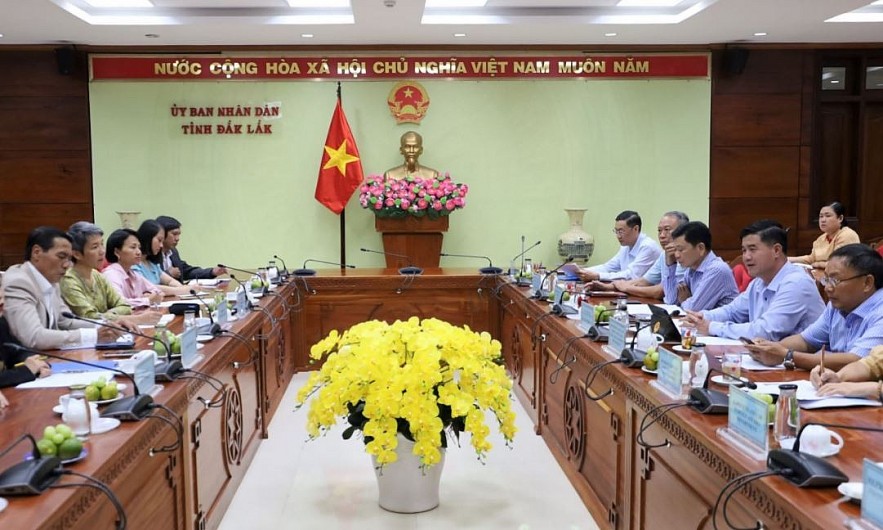 On October 9, the Dak Lak People's Committee met with a delegation from CARE International in Vietnam to discuss the implementation of two projects, "She Thrives" and "She Feeds the World." These projects aim to benefit over 3,000 women and a total of 6,000 people in ethnic minority areas.
Vice Chairman of the Provincial People's Committee, Nguyen Thien Van, praised CARE and its partners for their support in the development of Dak Lak. He expressed the need for continued cooperation and assistance from international organizations, sponsors, and NGOs to address the challenges faced by the province.
The meeting concluded with hopes for future support from CARE and its partners to improve production value, modernize infrastructure, and adapt to climate change, as well as connect product consumption markets in a sustainable way to increase income for the people of Dak Lak.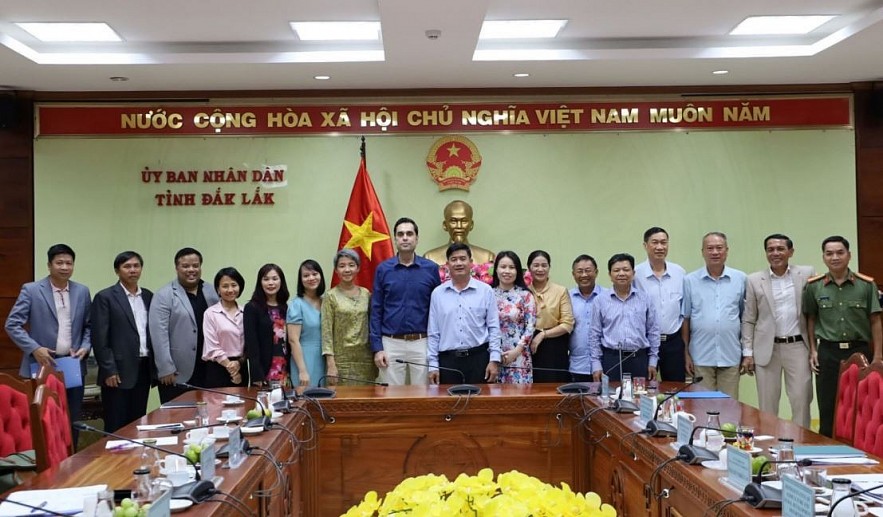 During the reception, Le Kim Dung, Director of CARE International in Vietnam, expressed her appreciation to Dak Lak province for their warm welcome and introduced the PepsiCo Foundation as CARE's sponsor and partner. She also discussed opportunities for future collaboration with the province.
CARE is currently coordinating with partners to implement two projects in Dak Lak: "She Thrives" and "She Feeds the World." These projects aim to support small-scale farmers, particularly women and ethnic minorities, to have more secure and resilient livelihoods for food, nutrition, and water security.
The "She Feeds the World" project, implemented from December 2022 to December 2024, is expected to impact 2,000 people, with 60% being women. The "She Thrives" project, implemented from December 2022 to September 2024, is expected to impact 4,000 people, with 50% being women.
CARE's approach involves creating an enabling environment and working with local people and partners to strengthen women's capacity and access to economic opportunities and resources, benefiting not only themselves but their families and communities as well.