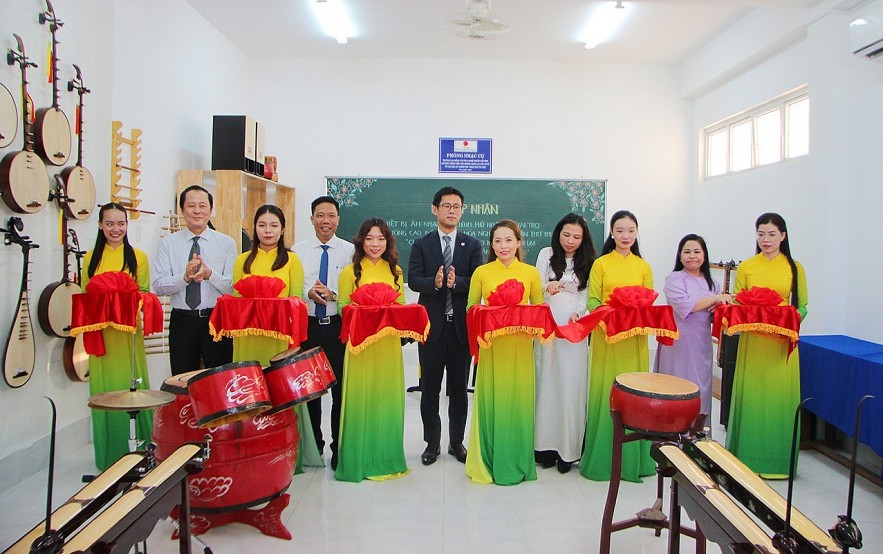 Delegates cut the ribbon to inaugurate the Musical Instrument Room at Can Tho School of Culture and Arts.
On the sunny afternoon of June 16, the Can Tho School of Culture and Arts, in partnership with the Union of Friendship Organizations of Can Tho City, proudly hosted a ceremony to gratefully accept a generous donation of musical instruments from the Japanese Government. This exciting collaboration promises to enhance the school's musical programs and provide students with valuable opportunities for artistic expression and growth.
The aid package carries a significant value of US$88,274 (approximately VND2,052,367,341), comprising of non-refundable aid amounting to US$75,716 (equivalent to VND1,760,399,401) and reciprocal capital of US$12,558 (equivalent to VND291,967,940).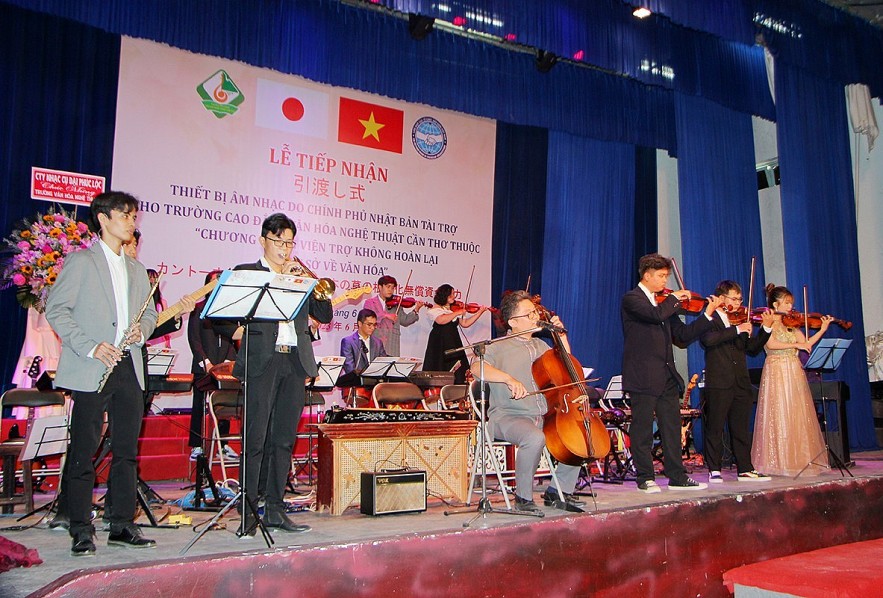 Performance of traditional musical instruments at the ceremony.
Nguyen Thi Huong, the vice-rector of Can Tho School of Culture and Arts, expressed gratitude for the aid received. She mentioned that the school used the funds to purchase 137 new musical instruments and accessories, including a mechanical piano, an electric piano, an organ, a saxophone, a trumpet, a trombone, a zither, a monochord, and a flute. This acquisition of instruments will greatly benefit the school's music program and enhance the learning experience for students.
These instruments are used to teach at school and for students at secondary schools and high schools with which the school cooperates. Additionally, they are helpful tools for facilitating student learning and engagement in the classroom.
The school will also utilize donated musical equipment to showcase cultural performances as part of the Vietnam-Japan Cultural Exchange Program in Can Tho City, commemorating the 50th anniversary of diplomatic relations between the two nations.
Speaking at the ceremony, Nguyen Thuc Hien, vice chairman of Can Tho City People's Committee, expressed his excitement for the musical instruments aid package. He stated that this program will provide pupils and students with the opportunity to access a wide variety of musical instruments.
Building on their understanding and appreciation of traditional musical values, they are able to effectively preserve and protect these traditions, while also engaging in the promotion and dissemination of these cultural gems. Furthermore, their knowledge and expertise allows them to innovate and push boundaries, creating new artistic expressions that are not only aesthetically pleasing but also serve to enrich the social and spiritual fabric of society. Through their dedication and passion, these individuals instill a renewed sense of importance and relevance in the world of art, fostering a greater appreciation and demand for artistic experiences.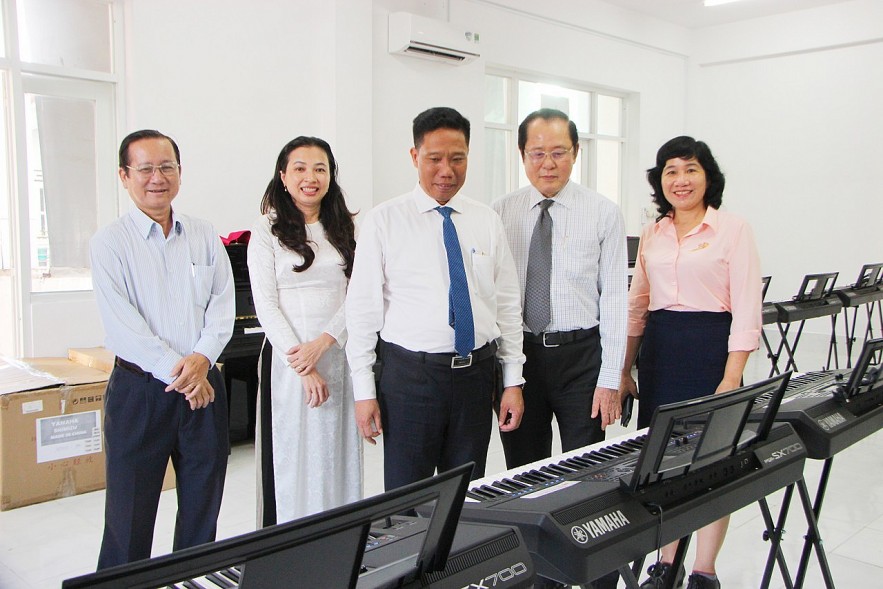 The delegates visited the Musical Instrument Room sponsored by the Japanese Government for Can Tho School of Culture and Arts.
Nguyen Thuc Hien hopes that the Consulate General of Japan in Ho Chi Minh City will establish connections with various programs and projects in other areas, with the aim of enhancing social security and bettering the lives of individuals in Can Tho City.
The aid program of the Japanese Ministry of Foreign Affairs strives to address the various needs of developing countries, with a particular emphasis on providing assistance in areas such as health, culture, education, bridge construction, and environmental protection.