Binh Lieu is also known as the "landmark paradise" because this destination is home to about 60 landmarks running along the 48 km long border between Vietnam and China, most of which can be easily approached.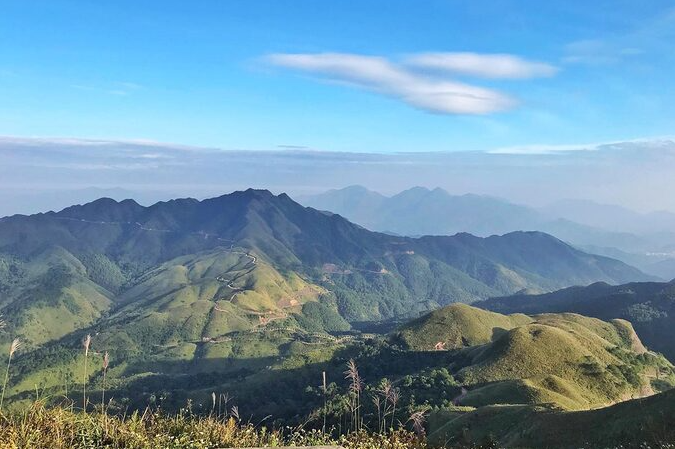 Binh Lieu is also known as the "landmark paradise". (Photo: VN Express)
In order to reach Binh Lieu, Dinh Ngoc Thuong recommended that visitors should take a coach to Binh Lieu (Quang Ninh) then hire a motorbike to visit the province. On the first day in Binh Lieu, he visited the 1279 and 1300 landmarks. Landmark 1300 is located about 14 km from the town center. From this location, visitors can enjoy a majestic panorama scene of China's mountainous area. Landmark 1297 is about 15 km from the 1300. "This place is literally the paradise of reed grass. It would be such a great experience to watch the sunset from there", Thuong commented.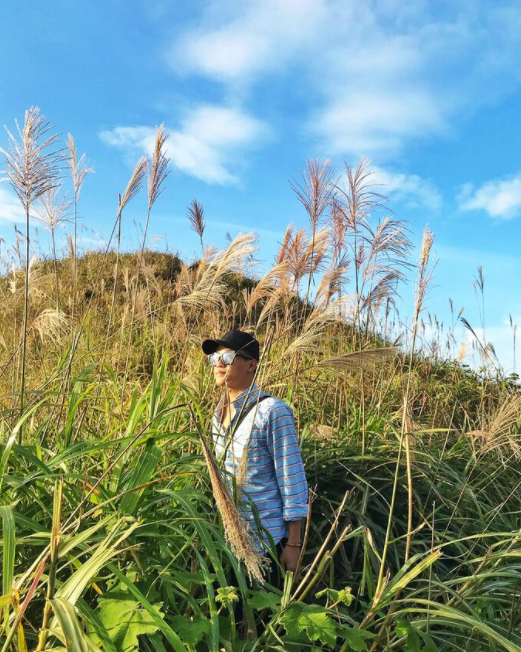 Reed glass season is considered as Binh Lieu's most beautiful time of the year. (Photo: VN Express)
On the second day, Thuong drove a journey of 16 km from the town center to landmark 1305, which is the highest landmark in Binh Lieu and Quang Ninh. In order to reach landmark 1305, he had to pass a "dinosaur backbone" where he was covered by a sea of mist and cloud. Thuong said that it would take about 2 hours to get to landmark 1305 in favorable weather. However, due to the rough road and strong wind, he suggested that visitors should drive slowly to ensure safety.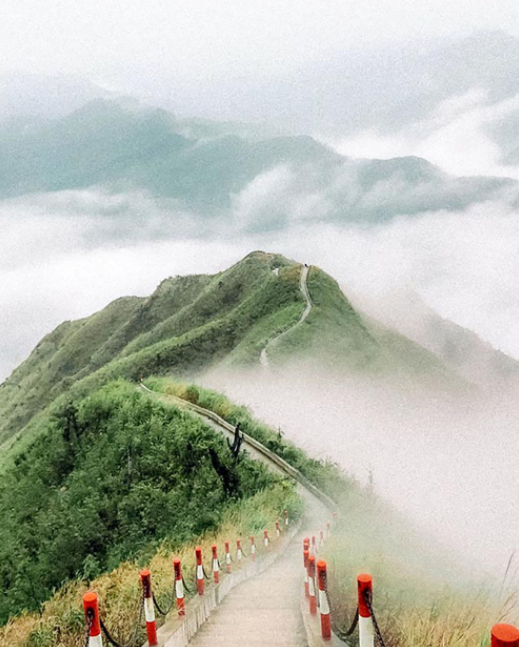 Binh Lieu is also famous for its dinosaur backbone. (Photo: VN Express)
Near the down of the mountain on which landmark 1305 is built lays shacks that sell snacks, soft drinks and local specialties. There are not many options for accommodation in Binh Lieu. Visitors can choose from some indigenous homestays such as A Dao, A Piu, Hoang San, Song Mooc, whose prices range from 30,000 to 60,000 VND (1,3 – 2,6 USD) per night for a bed in dorm rooms, or budget motels for about 250,000 VND per night (11 USD).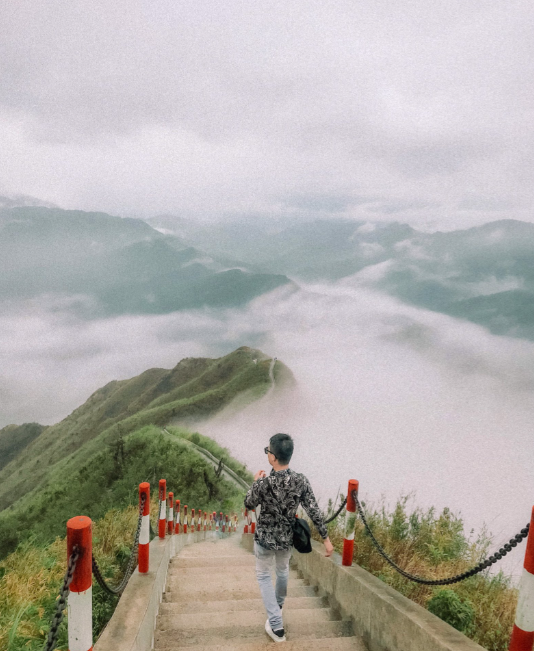 This location offers unique backgrounds for visitors' check-in photos. (Photo: VN Express)
The blogger shared that: "Although Binh Lieu is in the cold season, when walking in the mountains you should wear light and warm clothes because the outdoor temperature changes during the day. Each person should prepare personal raincoats, snacks, water bottles, sports shoes. To avoid crowds of people taking photos in meadows or mountains, you should start the journey early in the morning or at noon".
Dinh Ngoc Thuong believes that, though Binh Lieu is not shimmering as in edited photos, this place has pristine, majestic, beautiful landscapes that provide unique backgrounds for visitors' check-in photos.