According to Thanh Nien Newspaper, dozens of antique motorbikes and cars paraded on Nguyen Hue Street in District 1 of Ho Chi Minh City. The parade showcased various classic cars, including the Ford Mustang Convertible 1966, Peugeot 203 1958, Citroen 2CV, Volkswagen Beetle Convertible 1967, International Scout 1961, Renault Floride 1967, attracting the attention of onlookers.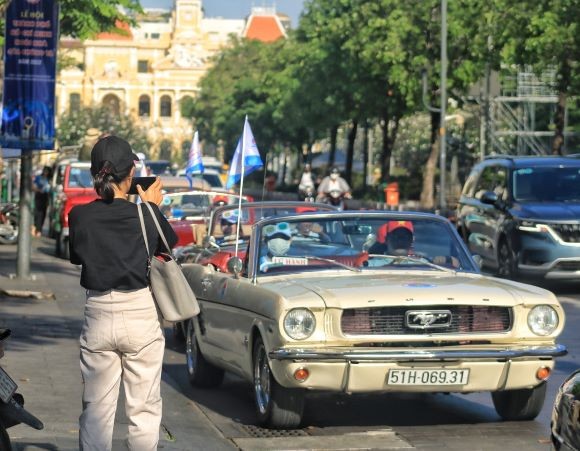 At 8 am, the cars started their parade on Nguyen Hue Street.
Marie, a 56-year-old French tourist, expressed her excitement and took pictures of the antique cars. She mentioned that it was interesting to see the blend of modern and ancient beauty in the city, as classic cars like these are not commonly seen.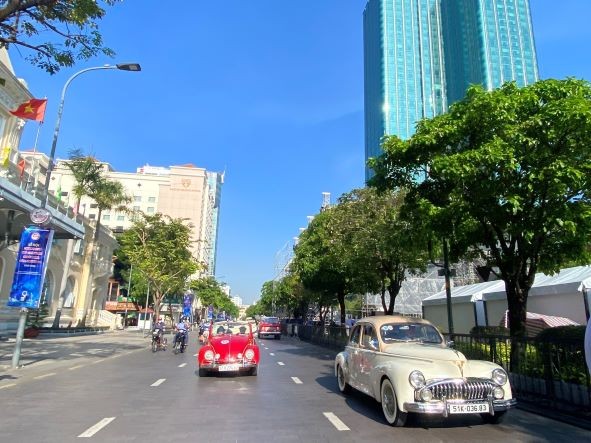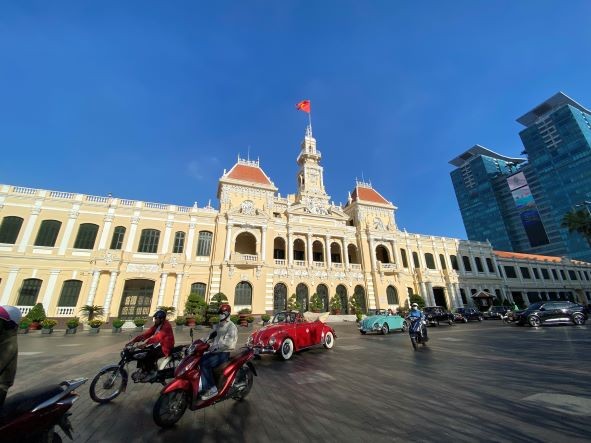 Exactly at 8:00, ten antique cars and ten motorbikes began their parade, showcasing the landmarks of old Saigon and present-day Ho Chi Minh City. The procession made stops at attractions such as the Independence Palace, Ho Chi Minh City Post Office, Notre Dame Cathedral, Ho Chi Minh City Opera House, Garage Citroen, and Thien Hau Pagoda. The convoy attracted attention from both locals and tourists along the route.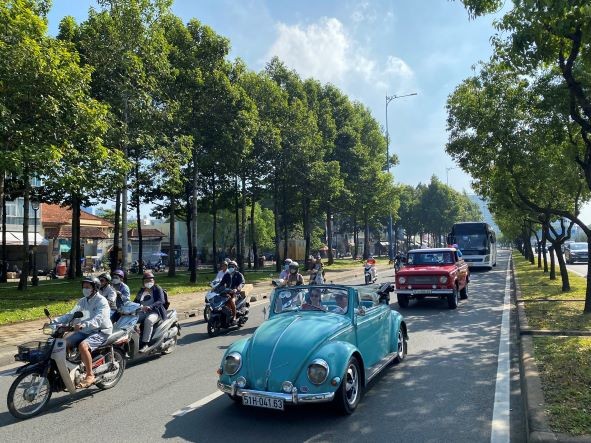 Nguyen Thi Ngoc, a street vendor, expressed her excitement when she saw the convoy passing by. She reminisced about the past of Saigon and appreciated the uniqueness of the classic cars.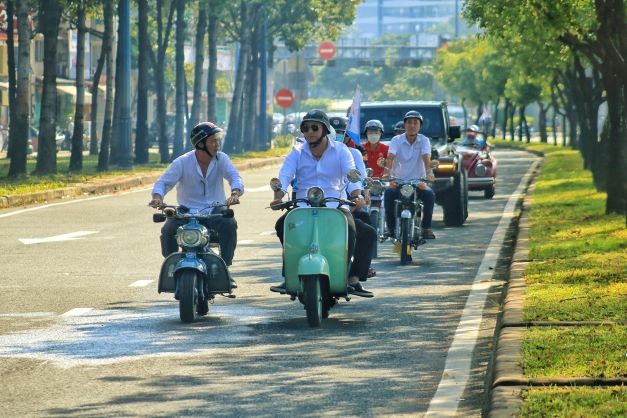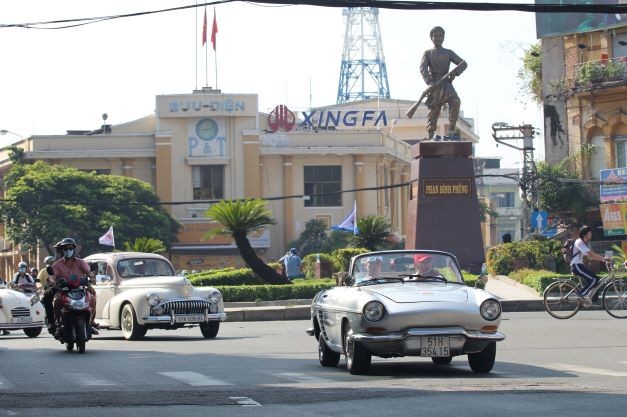 The event was organized in celebration of Vietnam Cultural Heritage Day on November 23 and the 2nd Ho Chi Minh City Tourism Week from November 5-12. It was hosted by Fiditour-Vietuxtour Travel JSC in collaboration with various organizations and associations.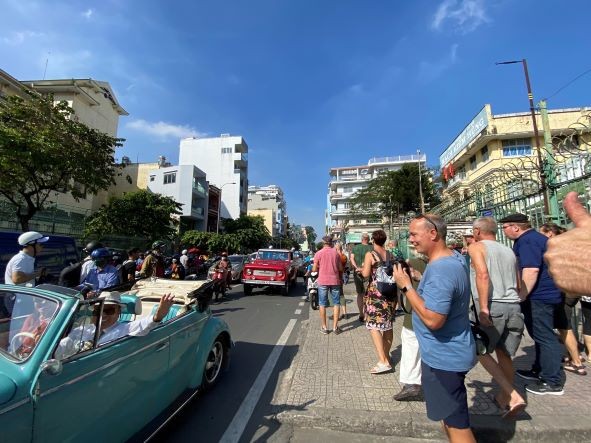 Nguyen Ngoc An, Deputy General Director of Fiditour-Vietluxtour Travel, stated that the event not only commemorates cultural heritage but also showcases the company's commitment to providing unique travel experiences for its customers. The company aims to extend the meaning of its special product line, the Saigon Special Forces Tour.