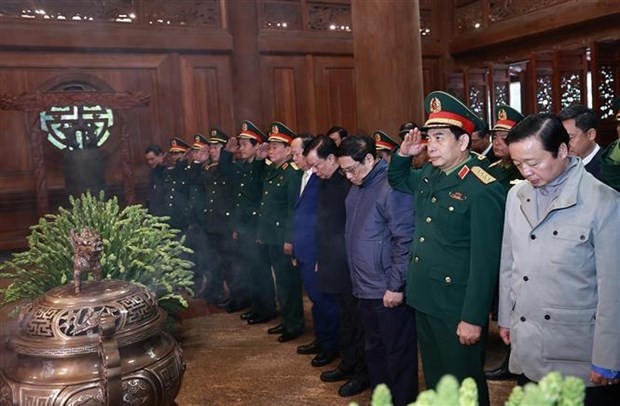 PM Pham Minh Chinh and delegates offer incense to President Ho Chi Minh. Photo: VNA
Prime Minister Pham Minh Chinh has offered incense to President Ho Chi Minh and launched the annual New Year tree planting festival at K9-Da Chong relic site, Hanoi's outlying district of Ba Vi, on January 27, the sixth day of the Year of the Cat, VNA reported.
Co-organized by the Ministry of Natural Resources and Environment, the Ministry of National Defence, and Hanoi municipal authorities, the tree planting festival started a series of activities nationwide for the program "For a green Vietnam" with an aim to plant 22.5 million trees this year.
Speaking at the event, PM Chinh recalled that 64 years ago, President Ho Chi Minh called on the entire people to respond to the tree planting month which has become a tradition every lunar new year since then.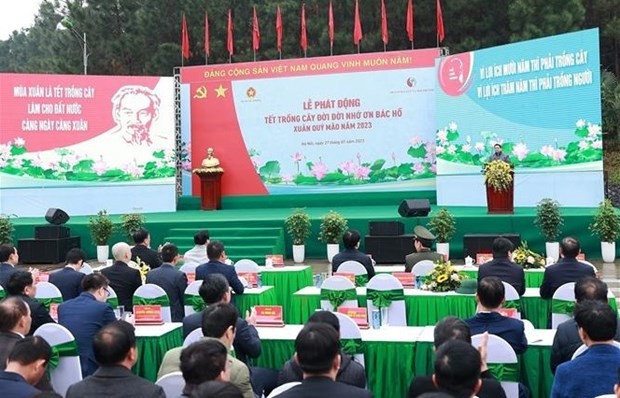 PM Pham Minh Chinh speaks in the launching ceremony of a tree-planting festival on the New Year of the Cat on January 27. Photo: VNA
According to him, Vietnam's forest coverage expanded from 28% in 1990 to over 42% in 2022, absorbing over 70 million tonnes of carbon dioxide.
The PM highlighted Vietnam's commitment to achieving net zero by 2050 and expressed his belief that the tree planting campaign 2023 will produce positive achievements, helping the country deliver its commitment and contributing to national development.
At the launch ceremony, he joined delegates in planting 3,000 trees at the relic site.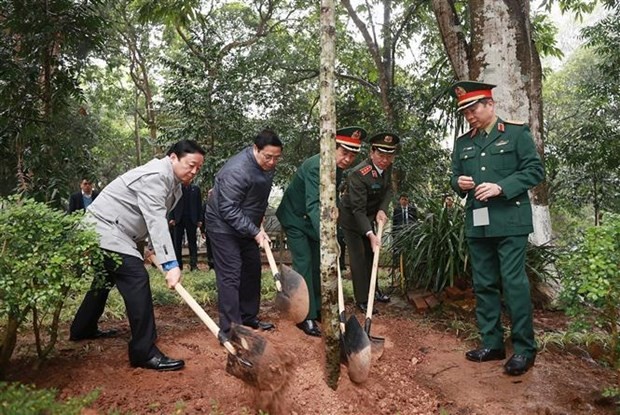 PM Pham Minh Chinh joins in tree planting at the relic site. Photo: VNA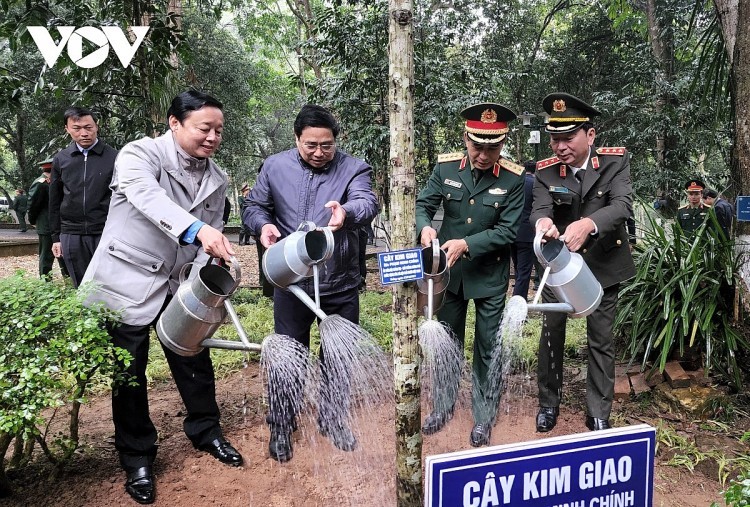 Generations of Vietnamese have responded to President Ho Chi Minh's call for environmental protection in the time since the tree-planting campaign launched in the Spring of 1960. Photo: VOV
The tree planting festival initiated by President Ho Chi Minh has been a tradition in Vietnam for more than 60 years, encouraging afforestation and forest protection and greatly contributing to national development.
On November 28, 1959, President Ho wrote an article in the Nhan dan (People) newspaper stressing the significance of tree planting for each person, each family, and the entire nation.
Since the first tree planting festival was held in the spring of 1960, following the late leader's teachings, authorities and sectors from the central to grassroots levels, along with people nationwide, have joined hands in planting trees whenever a new year arrives.