Kim Chinh Museum has been licensed by the People's Committee of Ninh Binh Province since May 2020. The museum operates on weekdays from 8:00 a.m to 18:00 p.m at hamlet 9, Kim Chinh commune, Kim Son district, Ninh Binh province. Visitors to the Kim Chinh museum can also see first-hand how workers perform visual operations such as grinding rice, pounding rice, sawing wood, knitting, or gradually sieving.
When visitors come to the Kim Chinh museum, they will be quite surprised by the space displaying the warehouse of aircraft, missiles, and many other monumental weapons. This museum is about 5,000 square meters.
First, when visitors enter the Kim Chinh museum, they will be able to visit the display area of Vietnam's banknotes and coins through different periods, regimes, and money from 20 countries around the world.
In addition, this area also stores and collects rice books and food stamps during the subsidy period, recalling a time when Vietnam experienced difficulties and had to "tighten up" to fight the enemy.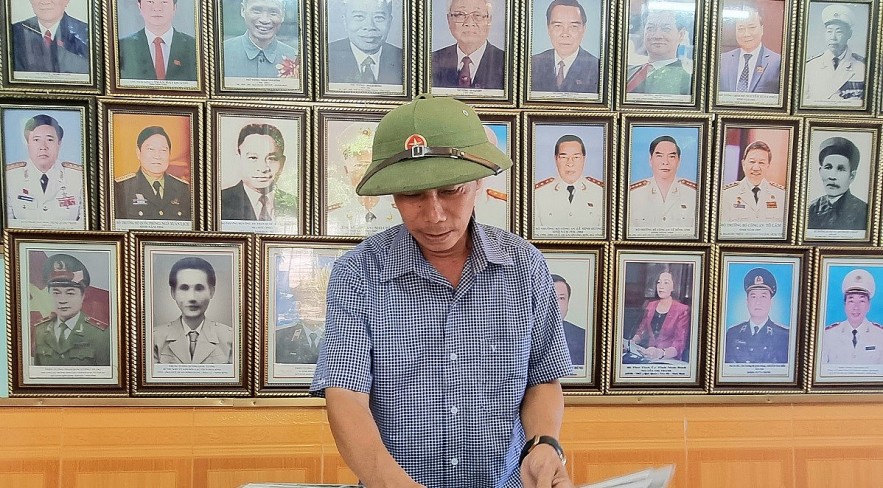 Photo: The area displays banknotes, copper, and images of leaders from different historical periods. Photo: Danviet
Nguyen Van Tu (Kim Chinh museum manager) detailed the historical exhibit.
"Currently, Kim Chinh museum has more than 3,000 treasures, divided into 3 areas. The first area is weapons such as bombs, mines, and war machines. The second area of the museum stores artifacts from the subsidy period. The third area exhibits artifacts from the people of the ancient Northern Delta. The artifacts at the Kim Chinh museum have been collected since 2008. ".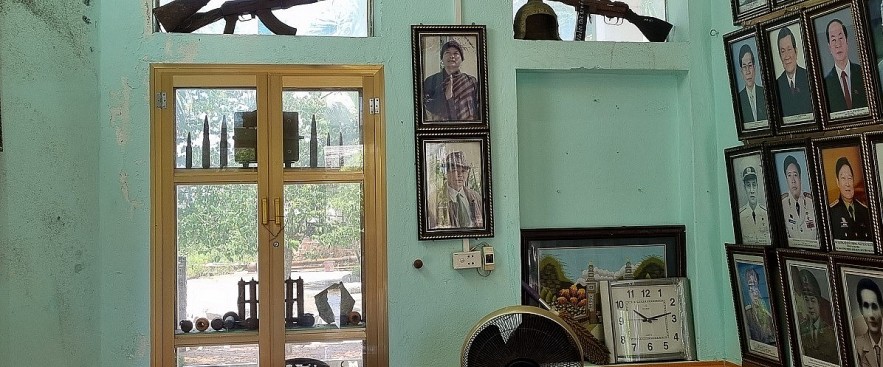 The guns and wartime hats at the Kim Chinh museum. Photo: Danviet
According to the observations of many visitors, bombshells, cannons, rockets, aircraft engines, and numerous ships lie dormant in the exhibition space of the Kim Chinh museum.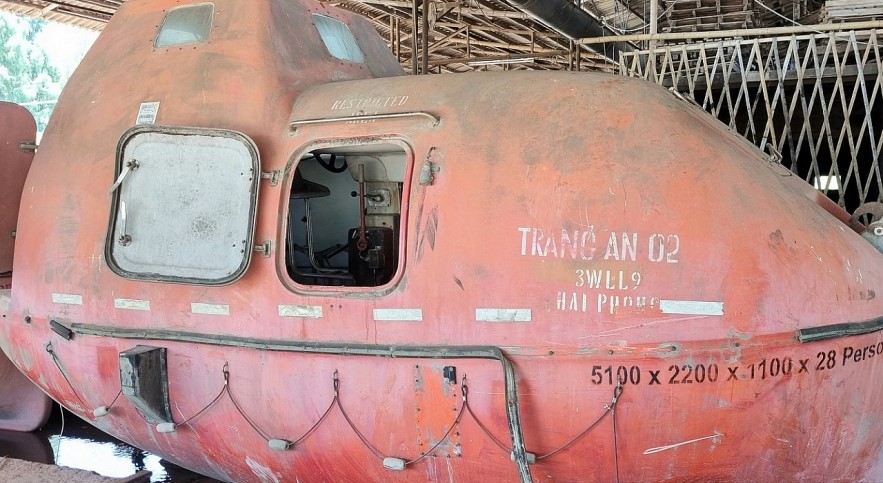 Photo: Danviet
In particular, the majestic MiG-21 jet fighter is located in the middle of the large yard, Mr. Tu said, this is one of the two aircraft that Russia has sponsored for Vietnam. Last year, this plane was transferred here, and dozens of soldiers had to prepare and assemble it for nearly a week.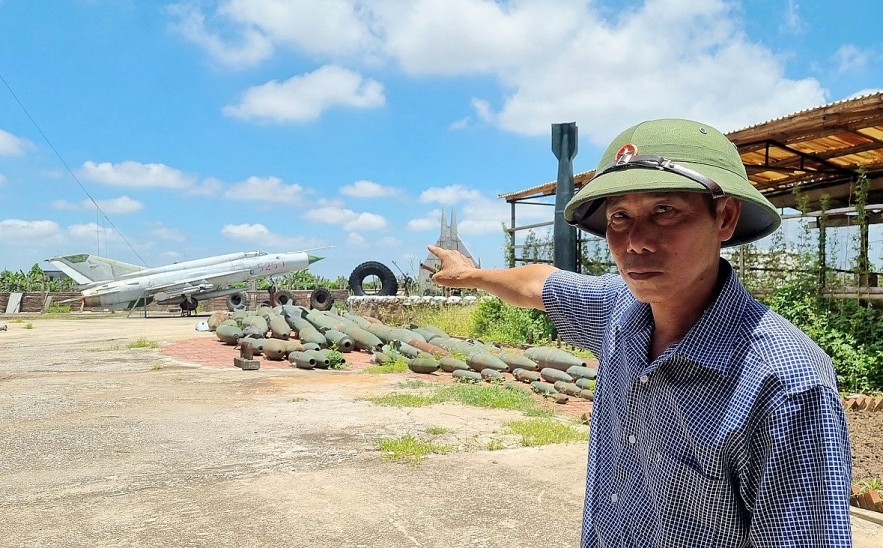 Photo: Danviet
MiG-21 jet fighter. Photo: Danviet
This museum has a lot of different types of ammunition, bombs, mines, torpedoes, and artillery shells. The total number of artifacts amounted to nearly a thousand. These artifacts are vestiges of the war against the French Empire and the American colonialists.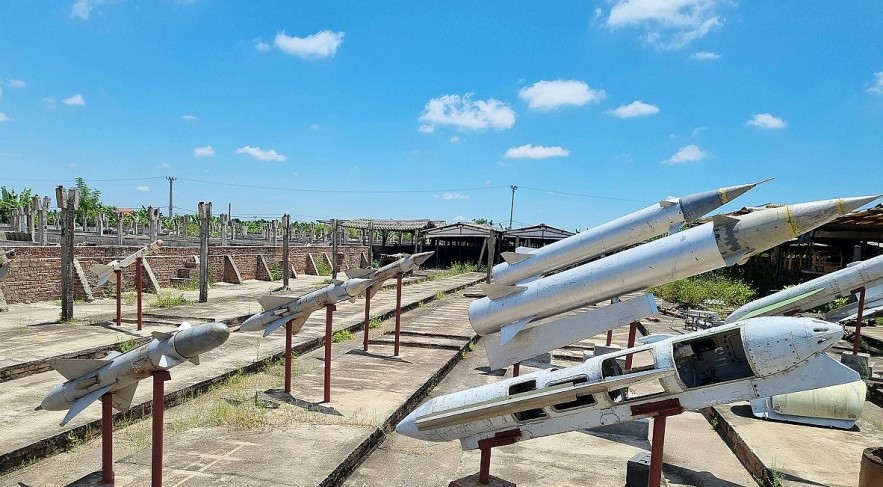 Photo: Danviet
In order to have the above exhibits, the owner of the museum and his colleagues went to places that were once the fiercest battlefields such as Quang Tri, and Tay Ninh to find and buy evidence of the war.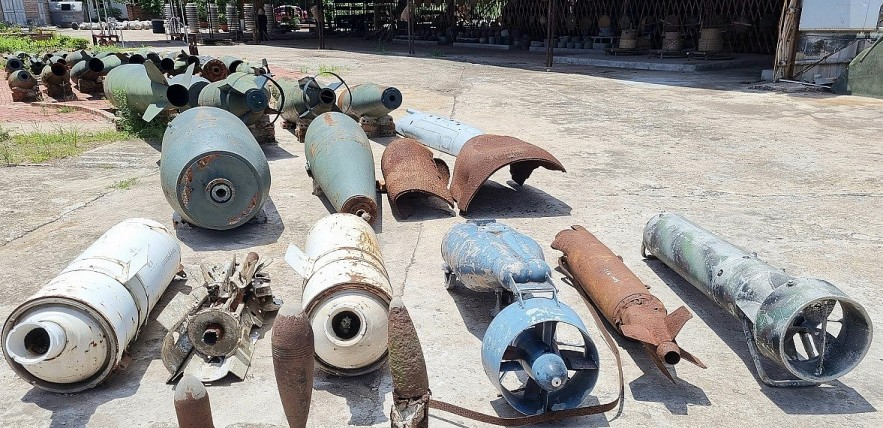 Photo: Danviet
Kim Chinh Museum collects many bowls and desk phones. When people visit the Kim Chinh Museum, they will be directly exposed to artifacts, bullet holes through shirts, rubber sandals, and water billiards distorted by bombs. From there, they will partly understand the fierceness of those wars.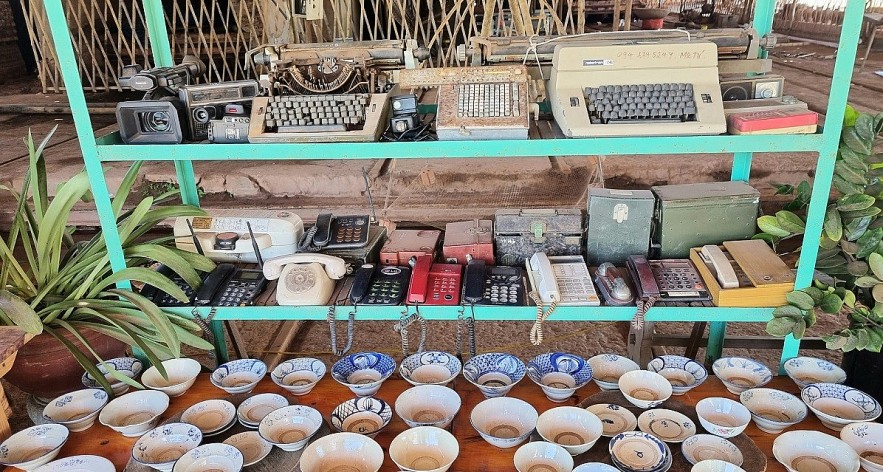 Photo: Danviet
Photo: Danviet