It is no surprise that Sapa is ranked as one of the 50 most beautiful small towns in the world by Condé Nast Traveller. This renowned magazine commends the natural landscape, history, and various experiences that Sapa has to offer. Tourists who visit Sapa during the summer months can enjoy the stunning scenery and take part in unique events, festivals, and activities.
Embark on a Wonderful Summer Adventure
Photo: Gia Dinh
Located at an altitude of over 1,600m above sea level, Sapa is surrounded by majestic mountains and is blessed with a cool, comfortable climate throughout the year, with temperatures rarely exceeding 20°C. The average temperature at Fansipan Peak, which is 3,143m above sea level, is even lower, typically below 20°C in the summer. When the clouds roll in, Sapa looks like something out of a fairytale, creating a dreamlike atmosphere that captivates all who visit.
Summer is the most beautiful time of year in Sapa. The iconic terraced fields of Ta Van, Ta Phin and Muong Hoa Valley are painted with the vibrant hues of the season: lush greens, illuminated by the blue sky and shimmering waters below. In just one day, you can experience all four seasons in Sapa: a cool spring morning, a sunny summer afternoon, a cloudy and foggy autumn evening, and a chilly winter night.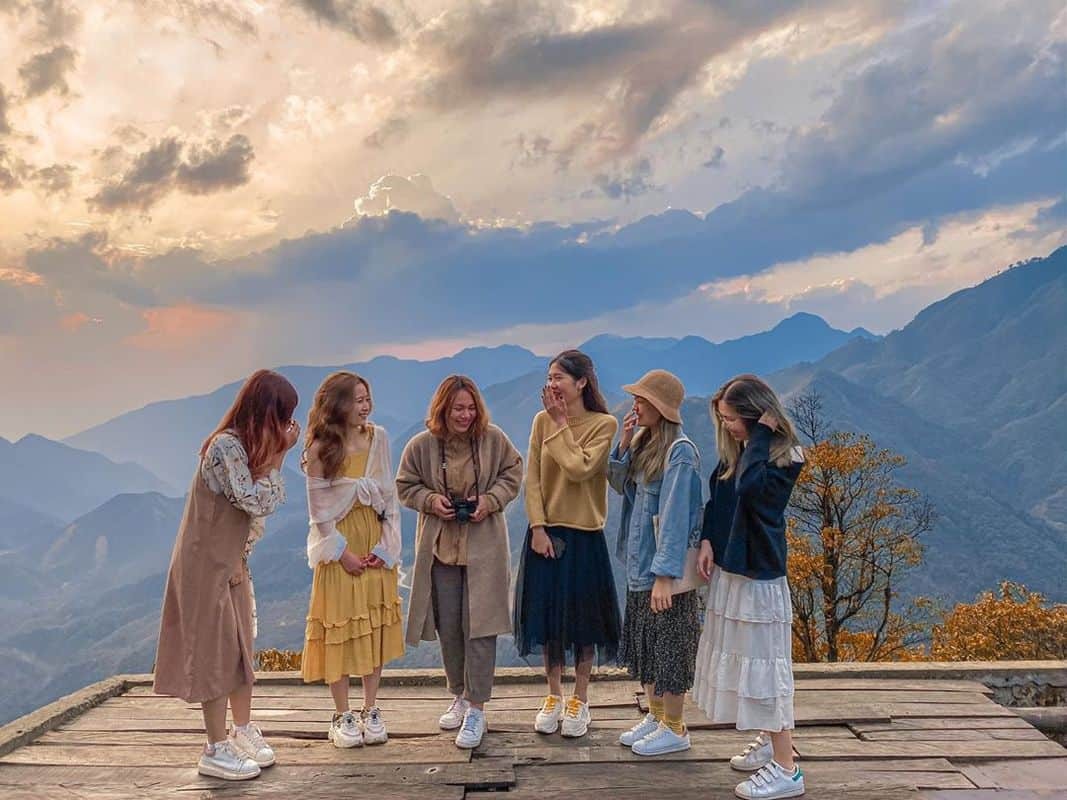 Photo: BestPrice
One of the most exciting things about traveling to Sapa is the beautiful landscape that awaits you. From the city center, many services are available and open to visitors, but if you venture just a few kilometers outside, you can experience the breathtaking embrace of Mother Nature with its majestic mountains and flowing rivers. Sapa is home to the Indochina Summit and boasts some of the most challenging trekking tracks in Vietnam, so trekking for a day or multiple days is an ideal activity for any adventurous soul visiting Sapa.
to be featured at Kunming International Tourism Expo
Diverse Activities and Novel Tourism Products to be Showcased at Kunming International Tourism Expo
Photo: Divui
Furthermore, they can also explore the local markets to find handmade souvenirs and taste delicious local food.
When travelers visit Sapa during this time of the year, they can experience the thrilling atmosphere of various activities and holiday events. In addition, there is a Rose Festival that will be running from now until the end of summer, with parades occurring every 6th, 7th and Sunday in the town center. Tourists will have the chance to witness mesmerizing performances and take some unforgettable photos of the cars adorned with vibrant, fragrant roses. Furthermore, they can also explore the local markets to find handcrafted souvenirs and savor delicious local cuisine.
Additionally, there will be many activities such as light music performances, folk games and handicraft workshops.
In June, Sun World Fansipan Legend will be hosting a variety of cultural and spiritual activities for the entire month, with the highlight being the Buddha's Birthday celebration at the Fansipan spiritual complex on June 2. The celebration will be attended by a multitude of tourists and Buddhists alike. On June 18th, the 9th International Yoga Celebration and Demonstration will take place, providing further entertainment and enlightenment to the participants. Additionally, there will be light music performances, folk games, and handicraft workshops to enjoy.
Recently, in order to enhance the experience for travelers to Sapa, the resort has unveiled an exciting new tourism product – the Northwest Cultural Space at the cable car station. Here, groups of artisans from five ethnic minorities come together to revive traditional architectural and decorative forms, as well as introducing visitors to the unique beauty of each minority's beliefs, cuisine, crafts, songs, and dances. This is sure to be an unforgettable experience for all who visit Sapa!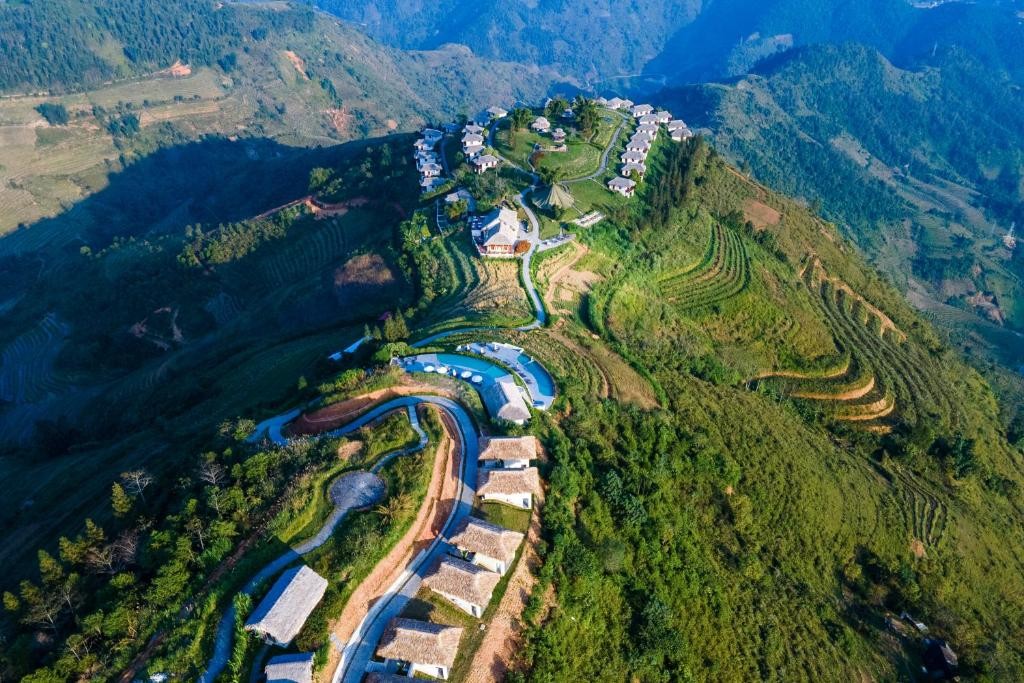 Photo: Elite Tour
At the Fansipan Spiritual Complex, visitors now have the chance to admire the beautiful azaleas of the Northwest mountain and forest regions at close range. The street is located at an altitude of 3,000 to 3,100 meters, providing an opportunity to experience the precious flowers up close and personal.
Are you planning a trip to Sapa? There are no direct flights or trains to get there, so you'll need to take a plane or train to Hanoi (if you're not already there) then transfer to a train or bus for the journey to Lao Cai and onward to Sapa. Here are the tips to help you make the journey.