A Vietnam-Thailand cultural exchange program took place in Ho Chi Minh City on August 30 with the aim of enhancing understanding and connectivity between people of the two countries, as reported by VNA on Wednesday.
The program was co-organized by the Vietnam Union of Friendship Organizations (VUFO)'s representative office in the southern region, the Ho Chi Minh Communist Youth Union's chapter in HCM City, the Vietnam-ASEAN Friendship Association in HCM City, and Thailand's Consulate General in the city.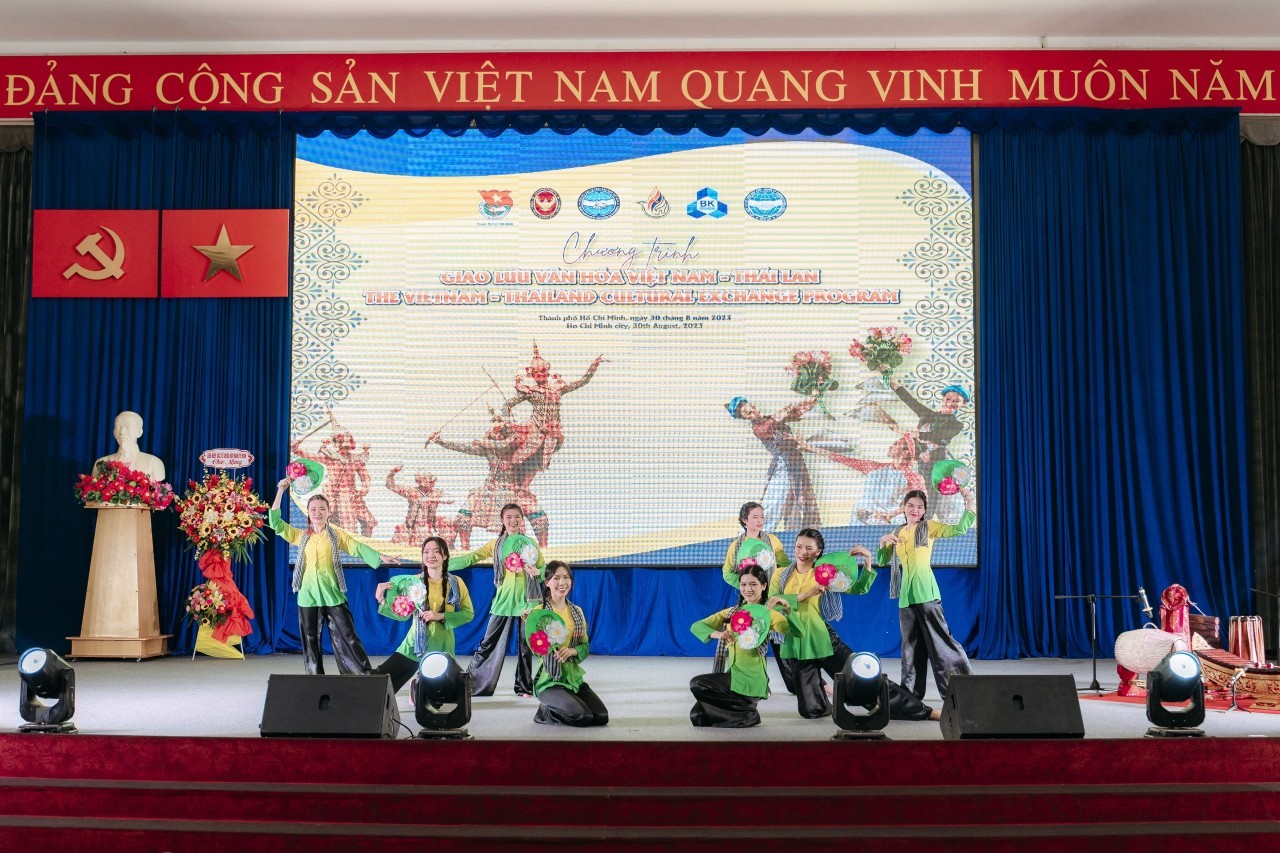 A performance at the exchange program. Source: VUFO's representative office in the southern region
The program marked the 10th anniversary of the Vietnam-Thailand strategic partnership (2003-2023), said Tran Hoang Khanh Van, deputy head of the VUFO's southern region office.
Van highlighted the good relations between the two countries across fields, from politics to defense-security, economy, trade, culture, and education, calling people-to-people exchange a basic foundation for them to build up their friendship.
The program featured traditional art performances of both Thailand and Vietnam.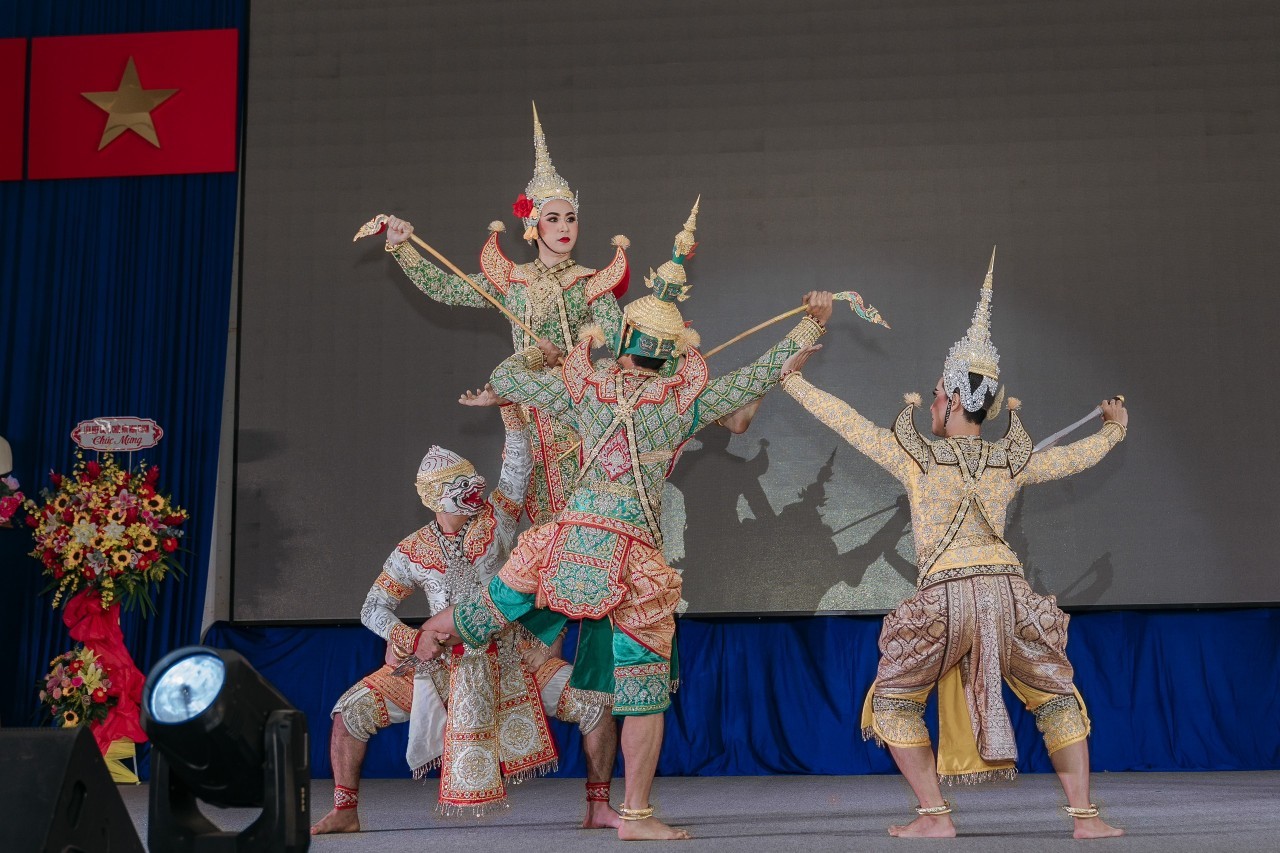 Unique Thai folk dance performance in harmony with the sound of traditional musical instruments. Source: VUFO's representative office in the southern region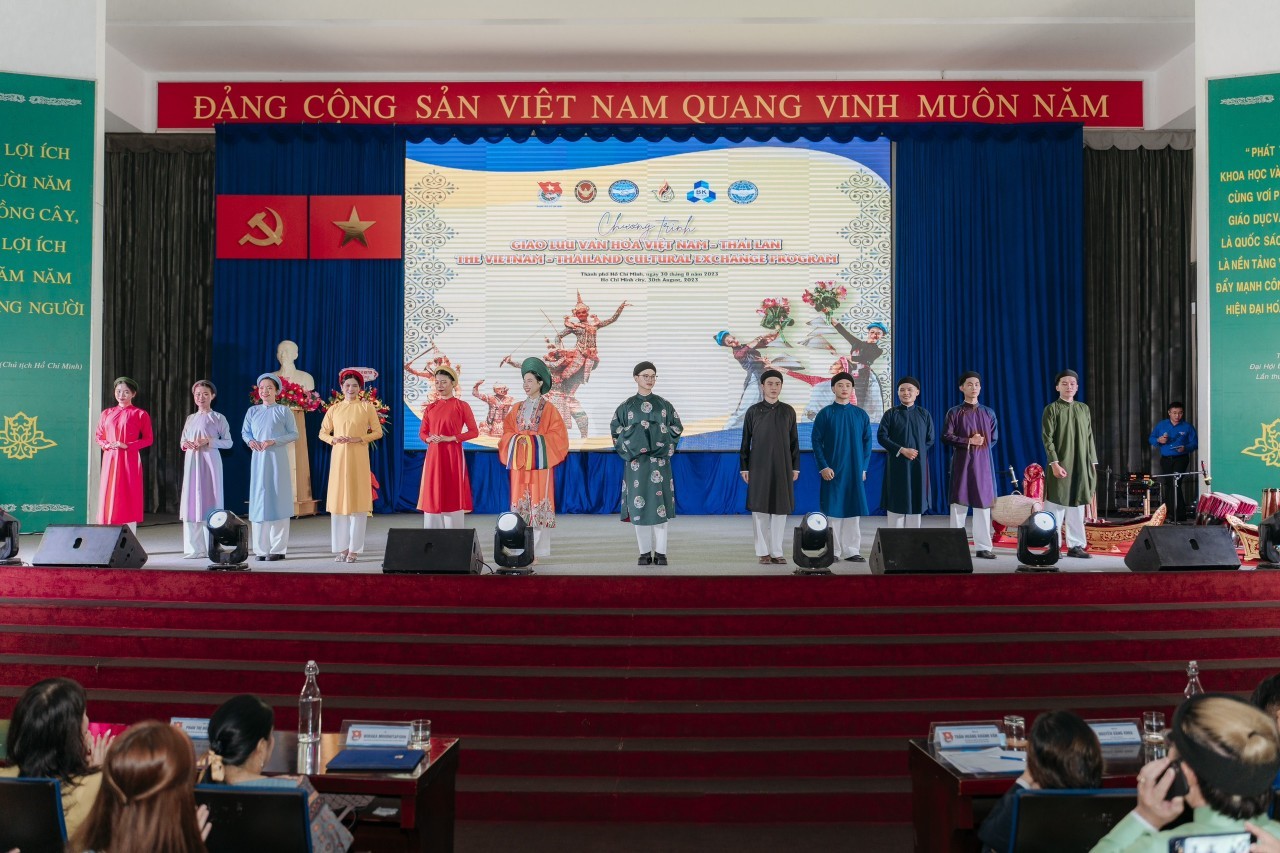 Traditional costumes show. Source: VUFO's representative office in the southern region
Vietnam and Thailand have made continuous efforts to jointly develop the bilateral relationship strongly and practically in all fields, and build trusted, equal and mutually beneficial cooperative ties.
Thailand has become a leading important partner of Vietnam in the Association of Southeast Asian Nations (ASEAN). The two countries have regularly maintained mutual high-level visits and exchanges; always cooperated closely and supported each other at regional and international forums, especially in ASEAN and the Mekong sub-region, thus contributing to building a peaceful, stable and prosperous ASEAN.
This year, several activities have been planned to mark the 10th anniversary of Vietnam-Thailand strategic partnership in both countries.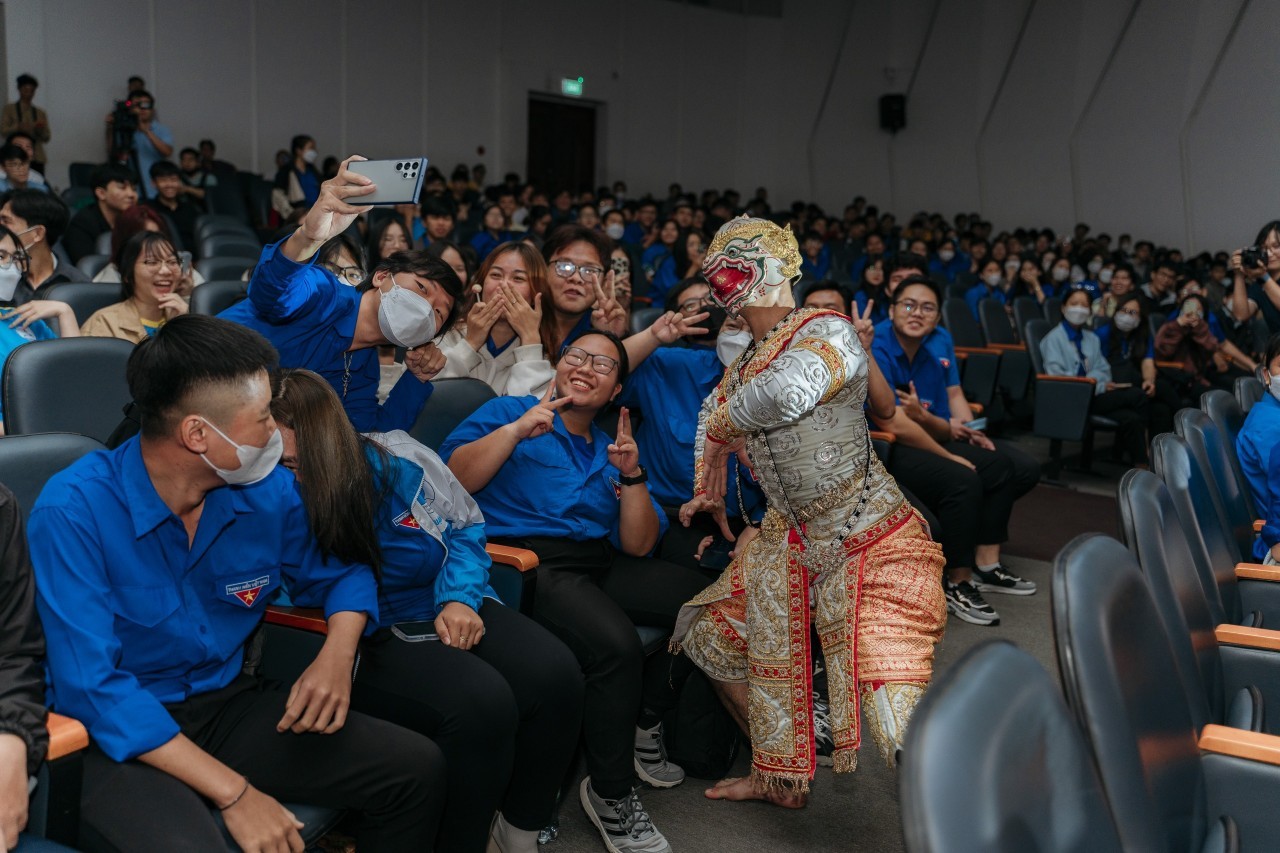 Dance artist from Thailand interacts with young people in Ho Chi Minh City. Source: VUFO's representative office in the southern region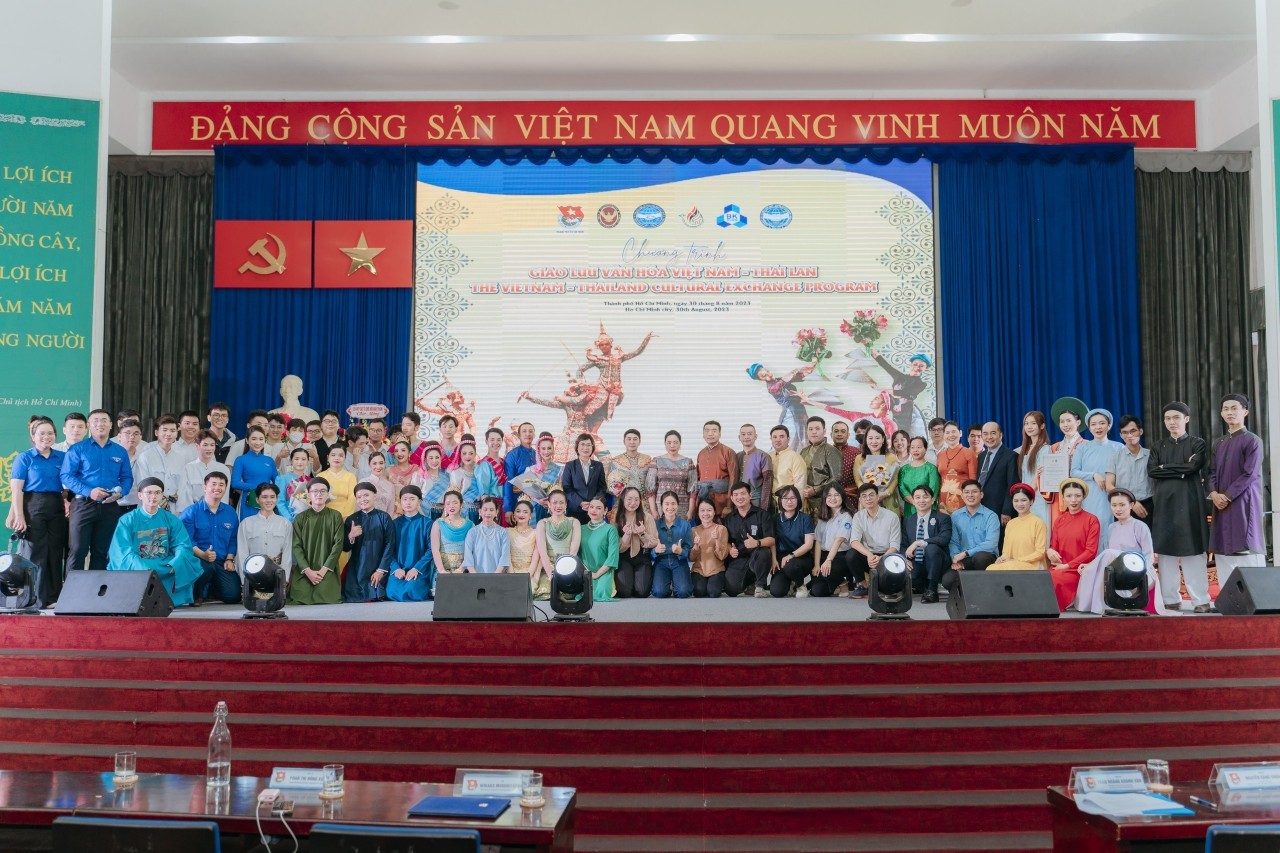 Delegates pose for a photo. Source: VUFO's representative office in the southern region