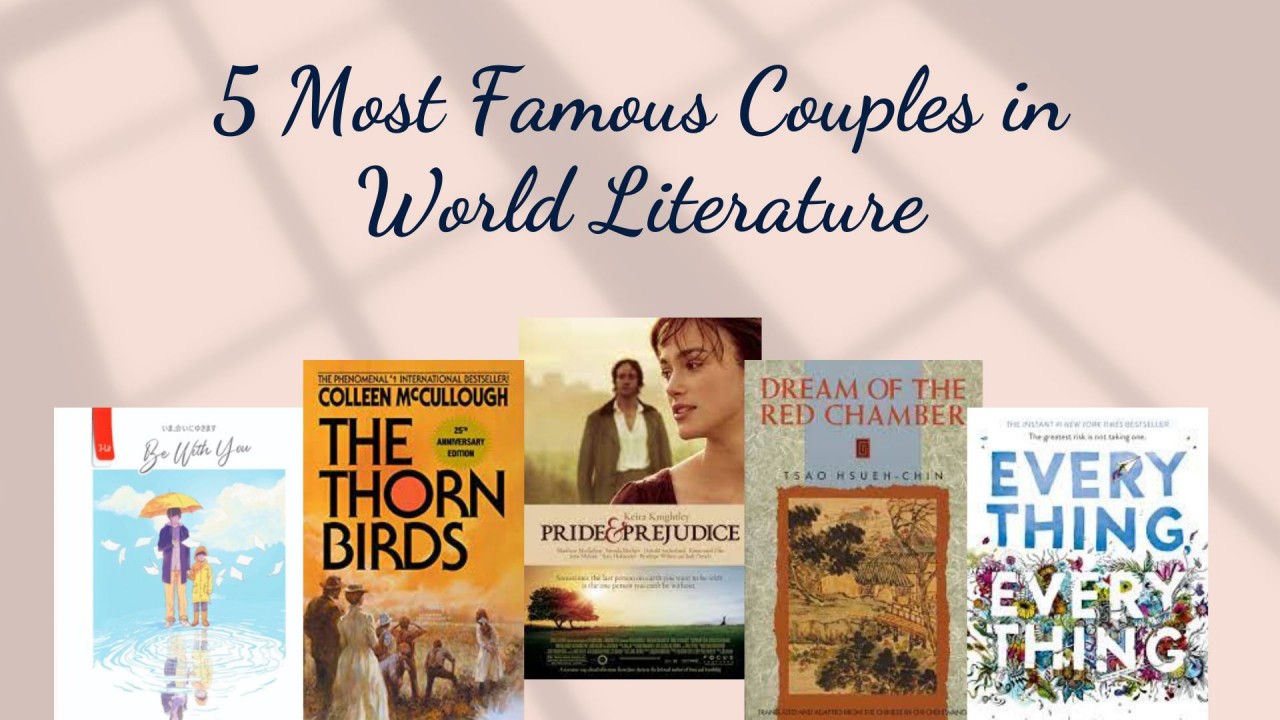 Photo: Phuong Nguyen
Elizabeth Bennet and Fitzwilliam Darcy
(Pride and Prejudice by Jane Austen)
These two lovers from Jane Austen's most popular book portray the love and marriage of people in England's minor aristocracy in the early nineteenth century. Elizabeth Bennet and Fitzwilliam Darcy's love story follows a motif that begins with a confrontation and ends up with a beautiful love.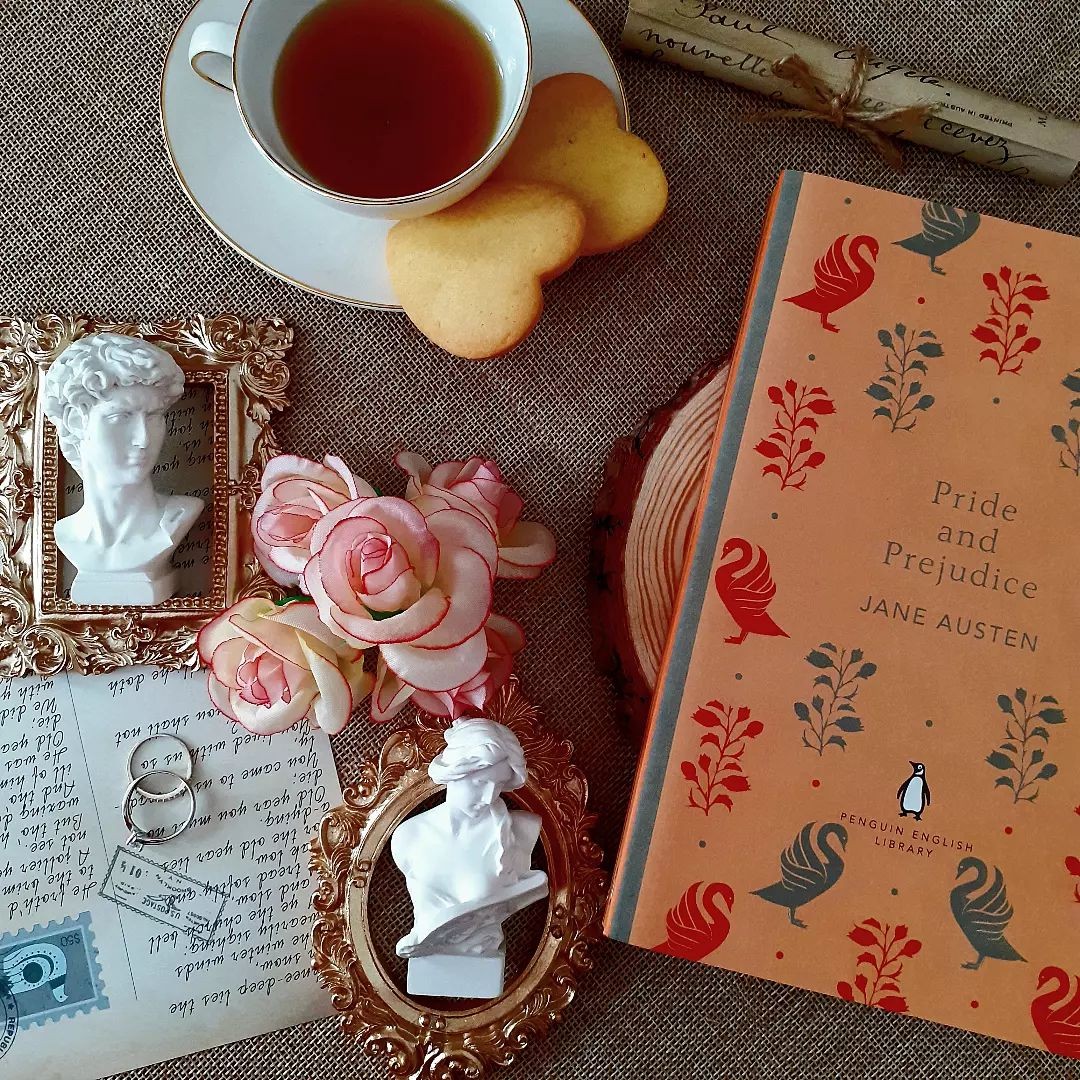 Pride and Prejudice by Jane Austen. Photo: @huongquynh.truong_/Instagram
Elizabeth is the daughter of a middle-class family. She is intelligent and aware of her strengths and desires. Fitzwilliam Darcey comes from a very upper-class family and is difficult to get acquainted with.
The two main characters met each other at a prom. Darcy refused to dance with Elizabeth as he thought she is not beautiful and talented enough to attract him. Elizabeth heard so she has had a grudge against Darcy ever since. The hate feelings between Elizabeth and Darcey grew due to numerous misunderstandings sparked by her prejudices. She believed it was impossible to love Darcey.
Through numerous ups and downs, the two reconciled misunderstandings and gave each other opportunities to get closer to each other, which gradually removed Elizabeth's prejudices and Darcey's pride. Elizabeth is not a woman who chose her husband based on his fortune. She loved Darcey for his characteristics.
Elizabeth Bennet and Fitzwilliam Darcy's love story is both beautiful and moving. If you prefer softness and not too many conflicts, the couple in the novel "Pride and Prejudice" is "right up your street".
Meggie Cleary and Ralph de Bricassart
(The Thorn Birds by Colleen McCullough)
The relationship between Meggie Cleary and Ralph de Bricassart in the novel "The Thorn Birds" is is compared to the legendary bird leaping into the brambles to sing once in its lifetime. However, it is the best song in the world. Their love story is a beautiful pain because "..the best is only bought at the cost of great pain...".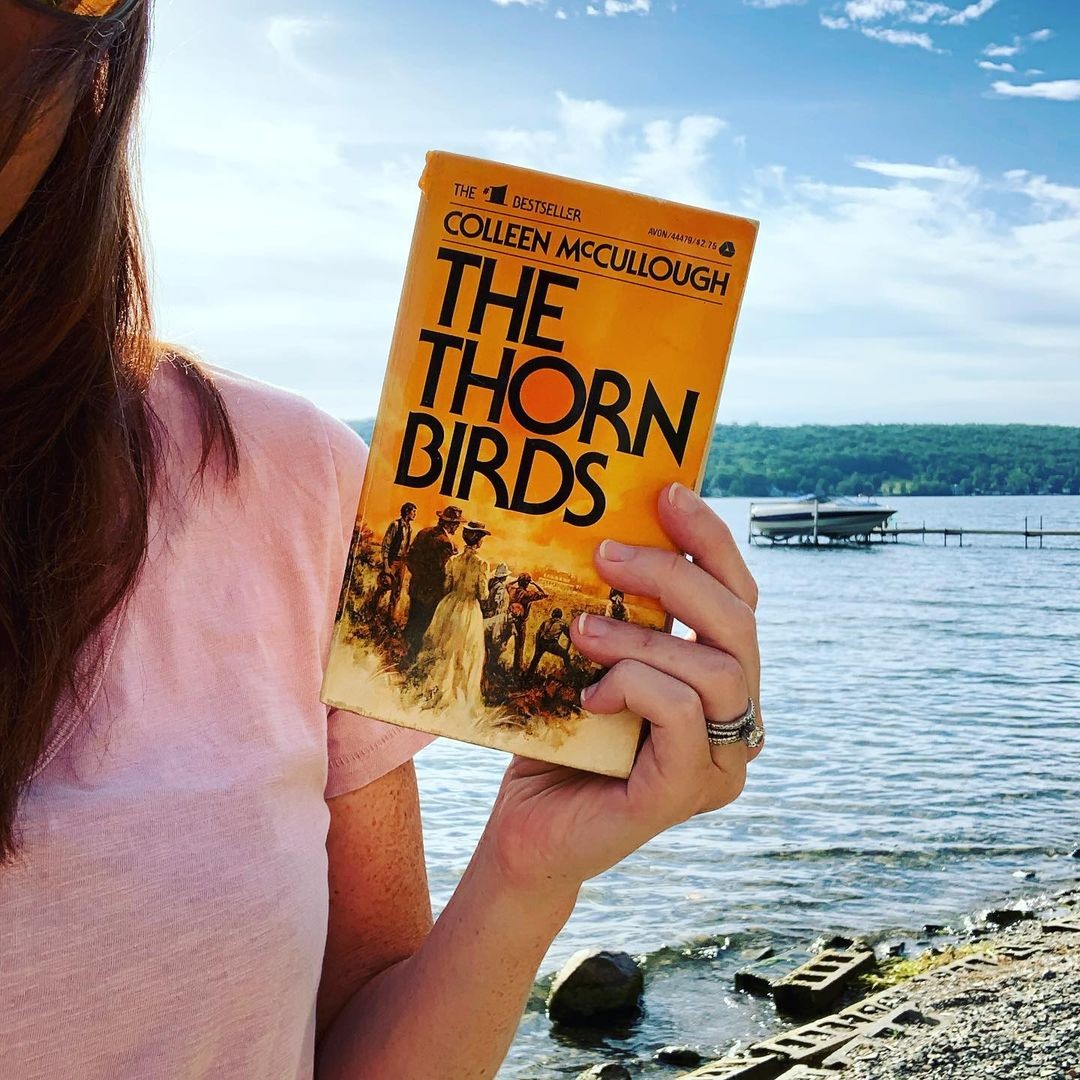 The Thorn Birds by Colleen McCullough. Photo: @reading.with.my.goldens/Instagram
The love between Meggie Cleary and the 19-year-older vicar, Ralph de Bricassart, is a beautiful but painful one. They gave each other the most passionate love in the world with all their hearts and souls. Love helps them overcome social prejudices, leaving what remains in readers pure love.
Megie is a girl from a poor family with a lack of love. Her life completely changed when she met Ralph. From the first time they met, a special love between them arose. Meggie tried to forget her feelings by getting married to another person, but soon she and Ralph met each other again.
Their love is passionate, but they know it is a forbidden love that can not be accepted. Meggie and Ralph chose death to protect their love.
Meggie and Ralph's story is a song about the beauty of the human soul. Their love has motivated people to find happiness.
Jia Baoyu and Lin Daiyu
(Dream of the Red Chamber by Cao Xueqin)
Lin Daiyu is a girl who is as beautiful as flowers. She is an icon of spirituality and intelligence: beautiful, and sentimental. Jia Baoyu found in Lin Daiyu a perfect and pure beauty. The love between them is as beautiful and romantic as poetry.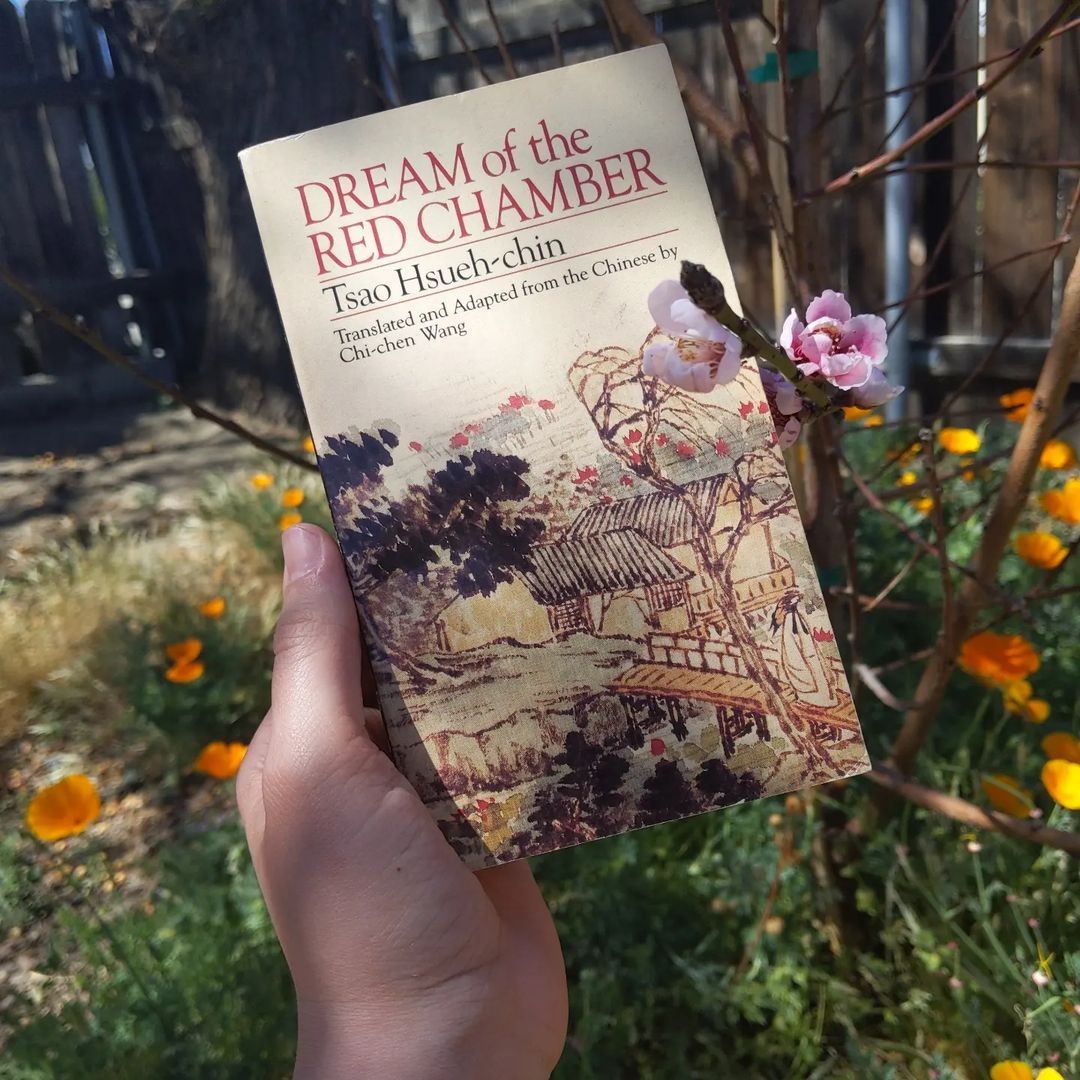 Dream of the Red Chamber by Cao Xueqin. Photo: @booksaidareads/Instagram
However, Baoyu's family wished to choose a wife for him, and their ideal person must be a traditional, intelligent, and healthy girl, which Lin Daiyu cannot be. Lin Daiyu committed suicide by throwing herself into the lake because she could not stand when her lover, Jia Baoyu was compelled to marry another girl. After the death of DaiyuDaiyu, Jia Bao Ngoc left home to become a monk due to severe depression.
The beautiful yet heartbreaking love story in "Dream of the Red Chamber" is known as China's "Romeo and Juliet" and is loved by generations.
Takumi Enokida and Mio
(Be With You by Ichikawa Takuji)
In the Japanese novel "Be With You, "Tthe love story between Takumi Enokid and Mio is not so sorrowful but it evokes strong feelings in readers about the endless love and the right to love and be loved.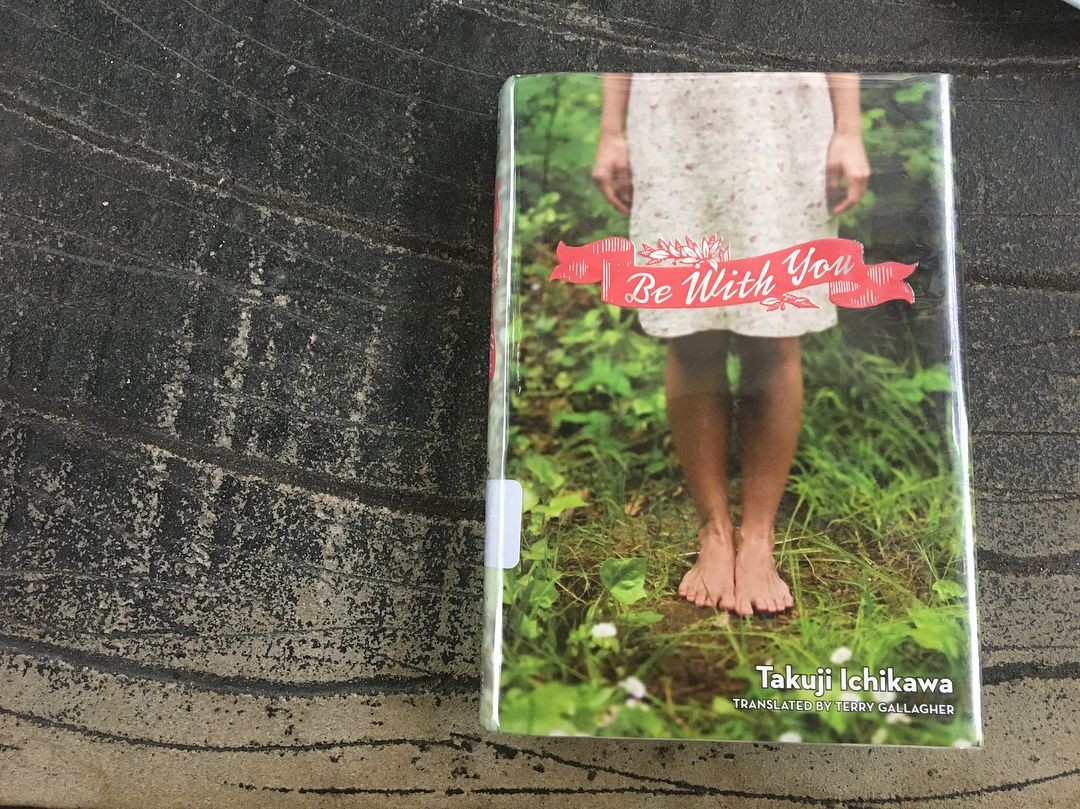 Be With You by Ichikawa Takuji. Photo: @don_iplayalone/Instagram
Takumi Enokida is a man who lost his wife and has a rare mental issue. His dead wife suddenly returned on a rainy day, but she had no memory of what had happened.
The past and the present are intertwined throughout the novel. Due to his disease, Takumi used to be afraid to love Mio, but their great love eventually eliminated his anxiety and they built a simple but happy family life together.
Even when Mio died, the power of love helps Takumi continue to live and take care of Yuji, their son. He taught the boy to understand: If a loved one died, but our hearts still remember them, they will continue to exist and live peacefully on another planet, waiting for reunion day.
The romance between Takumi Enokida and Mio has elements of mystery, sadness, hope, and realism. Their love story awakens love feeling natural so that readers can feel the true meaning of love for themselves.
Maddy and Olly
(Everything, Everything by Nicola Yoon)
Maddy and Olly's love story in "Everything, Everything" is heartwarming and filled with a strong desire to live a free life. Readers can feel the genuine emotion of the two characters' love, which warms their hearts.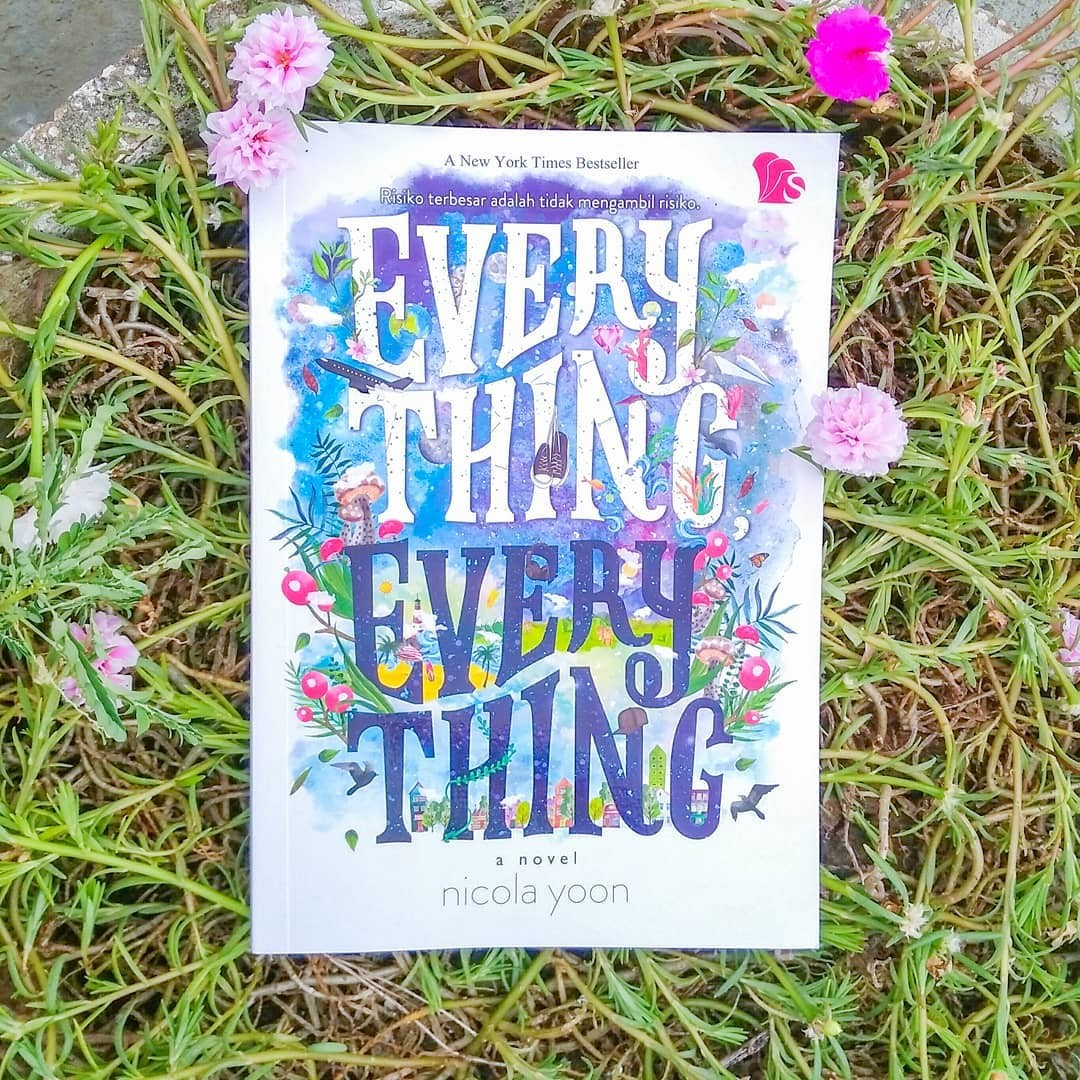 Everything, Everything by Nicola Yoon. Photo: @sny382/Instagram
Maddy is a little girl who suffered from severe combined immunodeficiency. She is vulnerable to infection from any outside factor. Therefore, she was deprived of her independence and delight because she could not walk outside throughout the day.
Maddy's life has changed since she met Olly, her neighbor who just moved in. Olly is a boy who loves sports, runs, and climbs all day. Olly attracted Maddy at first sight. From that moment, Maddy's emotions burst and she wanted to change the life she has lived for the past 17 years. Thanks to Olly, Maddy overcame many difficulties and made her experience many beautiful things in life.
Maddy and Olly's love is not just a beautiful and sad love story. Hidden in it is also a meaningful message: "Life is a gift, don't forget to enjoy it".