In the midst of a global landscape volatile by conflict, high inflation, and pressing concerns about climate change continuing to change the world, people seem to find themselves in a deep tug-of-war, struggling to reconcile what is deemed essential with the desire to travel. The travel trends forecast for 2023 reflects this view, showing that tourist demand is changing dramatically.
2023 is the year of travel to find your self-worth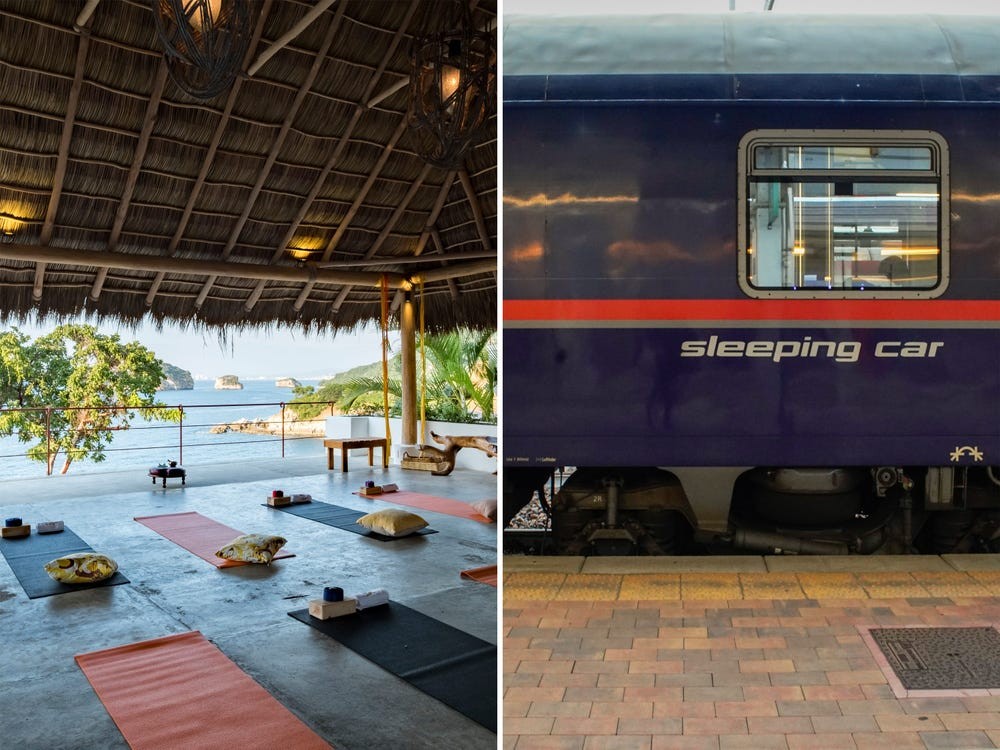 Photo: Insider
More and more tourists want to experience and immerse themselves in a new culture while traveling. Half of the visitors in the survey said they would like to experience a complete "culture shock" by 2023, by traveling to a place with a completely different cultural and linguistic experience or exploring lesser-known cities and getting off the beaten track.
In 2023, travelers will be looking for unique vacations that will surprise and delight. With 73% of people looking forward to trips 'outside their comfort zone', push them to their limits with a multitude of new experiences. For example, 47% are looking for the weirdest food in the world, such as the hottest chili peppers, while 38% want to use their vacation to go on an alien learning trip and unidentified flying objects (UFOs). Even 28% want to buy a single travel ticket and follow their instincts anywhere, according to Vietnam Insider.
The CN Traveler website has predicted that tourists in 2023 will seek out peaceful and uncluttered destinations to learn about their self-worth, overcome pain, find purpose in life, and change their ways of living.
While CN Traveler recommends vacation planning with Healing Holidays, a travel agency that focuses on soul-relaxing vacations, Town & Country magazine recently published a list of good health retreats. Best places to try include Nayara Springs, a rainforest retreat in Costa Rica, and Inns of Aurora in New York, where you can spend four days refueling.
Sustainable tourism will increase in 2023, train travel will also become more popular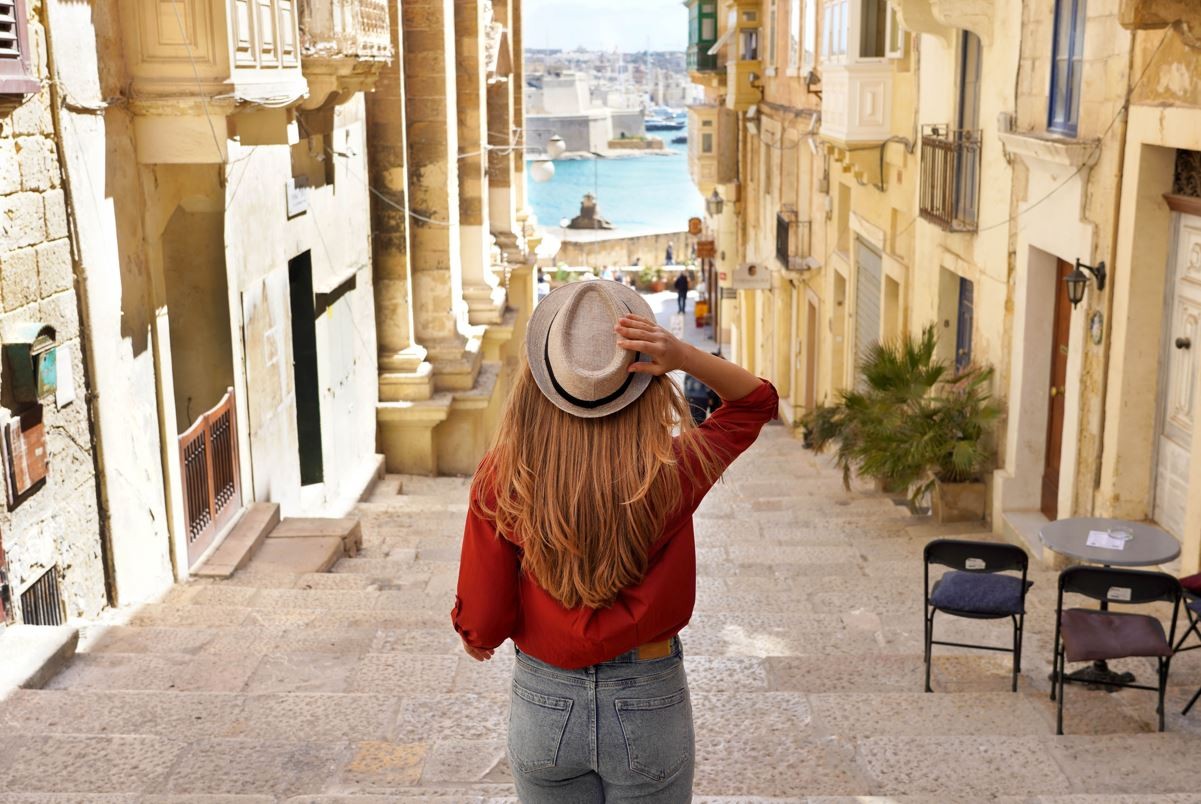 Photo: Travel Off Path
In a recent survey, Virtuoso, a global travel agency focused on experience and luxury, found that 74% of its customers are willing to spend more money on sustainable travel, and 70% claim that sustainable tourism gives them a better experience.
Some ways to travel more sustainably include looking for unexplored destinations, carrying light luggage, staying in local accommodations, and choosing to take trains instead of flights.
In addition to promoting sustainable values, tourists are also interested in the aesthetics of traveling by train. According to Pinterest Predicts, an annual report on 2023 travel trends, based on analysis of data from users, also says that train travel is expected to boom in 2023 as this type of travel has more aesthetic, comfortable, and environmentally friendly than air travel.
Sleep tourism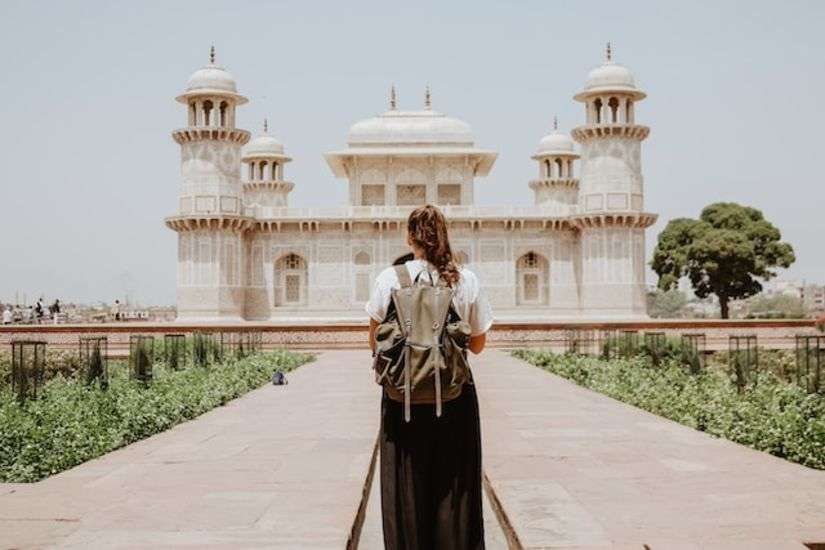 Photo: Hospitality ON
Sleeping used to be merely a byproduct of travel; the thing we do at the end of the day, ideally in a cloud-like bed. Now, a good night's sleep is becoming one of the key travel trends, with a new era of "sleep concierges", AI-powered beds, and more.
More and more hotel brands are using the latest in sleep technology. Take Bryte mattresses, which use artificial intelligence to adjust body support and room temperature to maintain deep sleep, and which are now available in hotels across the US especially – from the Carillon Miami to the Four Seasons Beverly Hills and a special sleep suite at the Park Hyatt New York. Hästens, the well-known Swedish mattress producer, has gone even further, opening the Hästens Sleep Spa Hotel, a 15-room boutique hotel in Coimbra, central Portugal, where everything – acoustics, sleep books, mattresses made with hypoallergenic horsehair – is designed for optimal shut-eye. It's a similar idea at Chelsea's smart Belmond Cadogan Hotel, where a 'Sleep Concierge' service includes a meditation by Harley Street hypnotherapist and sleep expert Malminder Gill, as well as a choice of weighted blankets, pillows, and pillow mists, all recommended based on the guest's sleeping preferences, according to CNN Travel.
Traveling not affect finances
In the context of global economic uncertainty, travelers in 2023 will continue to prioritize travel, but they will be more mindful of how to get the most out of their travel budget and specify what they need. prioritized. While 50% of those surveyed said that holiday investing remains their top priority, 68% continue to prioritize traveling while saving money.
In 2023, it will be crucial to develop financially profitable travel itineraries. Travelers will plan their budgets more closely by taking advantage of deals, tips, and punctual travel through discounts and loyalty offers.
Rise of survival tourism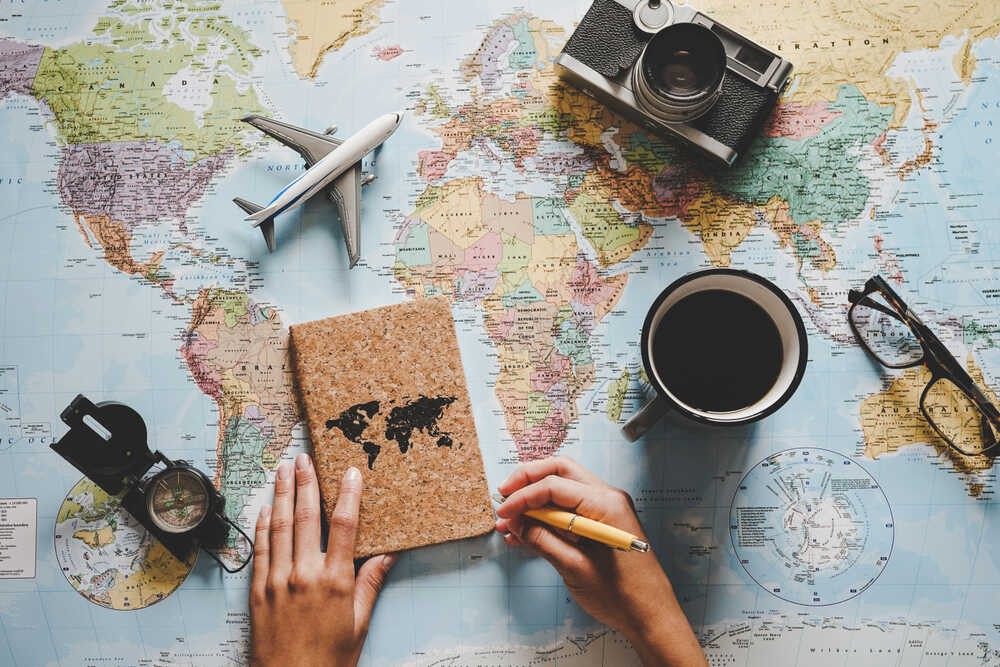 Photo: Shutterstock
Setting up a tent, cooking with a campfire, and following a compass… will be the mainstream tourism trends next year. Traveling without using or depending on public utilities, especially electricity and the Internet, may never be as sought after as in 2023. 44% of travelers want to return to basic living conditions and looking for a no-frills vacation to get away from reality, disconnect and live with the bare essentials.
Although this model of survival tourism is not so new, its popularity now reflects people's growing interest in being able to protect themselves in the most extreme conditions. This trend also reflects a certain anxiety about the future.
More eco-tours are expected to meet the needs of city residents who lack connection with nature, as well as accommodation establishments offering suggestions for guests on how to live more self-sufficient. The number of wilderness survival schools is also expected to increase, where visitors will learn the skills needed to survive a disaster.