According to the website, the 15 best cities in Asia, as chosen by readers, offer a plethora of options for exceptional cuisine, rich historical experiences, and a unique blend of ancient traditions and contemporary lifestyles. Whether you are enjoying a romantic honeymoon in a picturesque Indian capital or exploring the diverse culinary scene of a bustling Japanese metropolis, these cities promise to provide an unforgettable journey into the intersection of past and present.
US travel magazine Travel + Leisure hosts the annual World's Best Awards, also known as the travel industry's most trusted rankings, to share readers' opinions on a broad range of trip experiences based on recent trips you've taken. The 2023 World's Best Awards chose its winner from the 122 lists of reader favorites, including the traditional categories like cities and cruises and two brand-new categories: trains and luxury villa rental companies.
Hoi An earned a remarkable score of 87.86, securing its 13th position in the rankings. Following closely behind is Ho Chi Minh City with an admirable score of 87.64. Over the years, Hoi An has consistently maintained its standing in the prestigious rankings of Travel Leisure and other esteemed international publications.
Located in the central province of Quang Nam, Hoi An is renowned for its ancient quarters, a designated world heritage site, featuring a remarkable architectural heritage complex.
Hoi An, a UNESCO World Heritage Site, once served as a bustling trading port from the 15th to the 19th century. Today, the vibrant and lively atmosphere still thrives, offering visitors a plethora of sights, culinary delights, and activities to explore.
Previously, Hoi An has been consistently recognized and esteemed by Travel+Leisure. It was awarded as the most enchanting city in the world in 2019, the premier city in Asia in 2020, one of the top 10 Asian cities in both 2018 and 2021, and listed among the 50 best destinations to travel to in 2019.
Ho Chi Minh City, a bustling cosmopolitan metropolis in Vietnam, stands in stark contrast to the peaceful town of Hoi An. This vibrant city brings together a blend of ancient and modern historical landmarks that contribute to its unique charm. Renowned for its lively nightlife, Ho Chi Minh City offers a plethora of bars, live music venues, and entertainment options for solo travelers seeking excitement after sundown.
Maintaining its Traditional Character, Hoi An Remains Charming Vietnamese City
Hoi An Town is a remarkably preserved trading port that thrived from the 15th to the 19th centuries. Renowned as one of the most charming cities in Vietnam, and even Southeast Asia as a whole, it boasts an abundance of historic houses, pagodas, and cafes, creating a picturesque atmosphere. The city is particularly famous for its handmade clothing, making it a must-visit destination for shoppers. However, even if shopping is not your intention, Hoi An offers a peaceful retreat amidst the hustle and bustle of the rest of the country. Moreover, the city's beautiful beaches are just a short 20-minute bike ride away, making it an ideal location for a day of relaxation.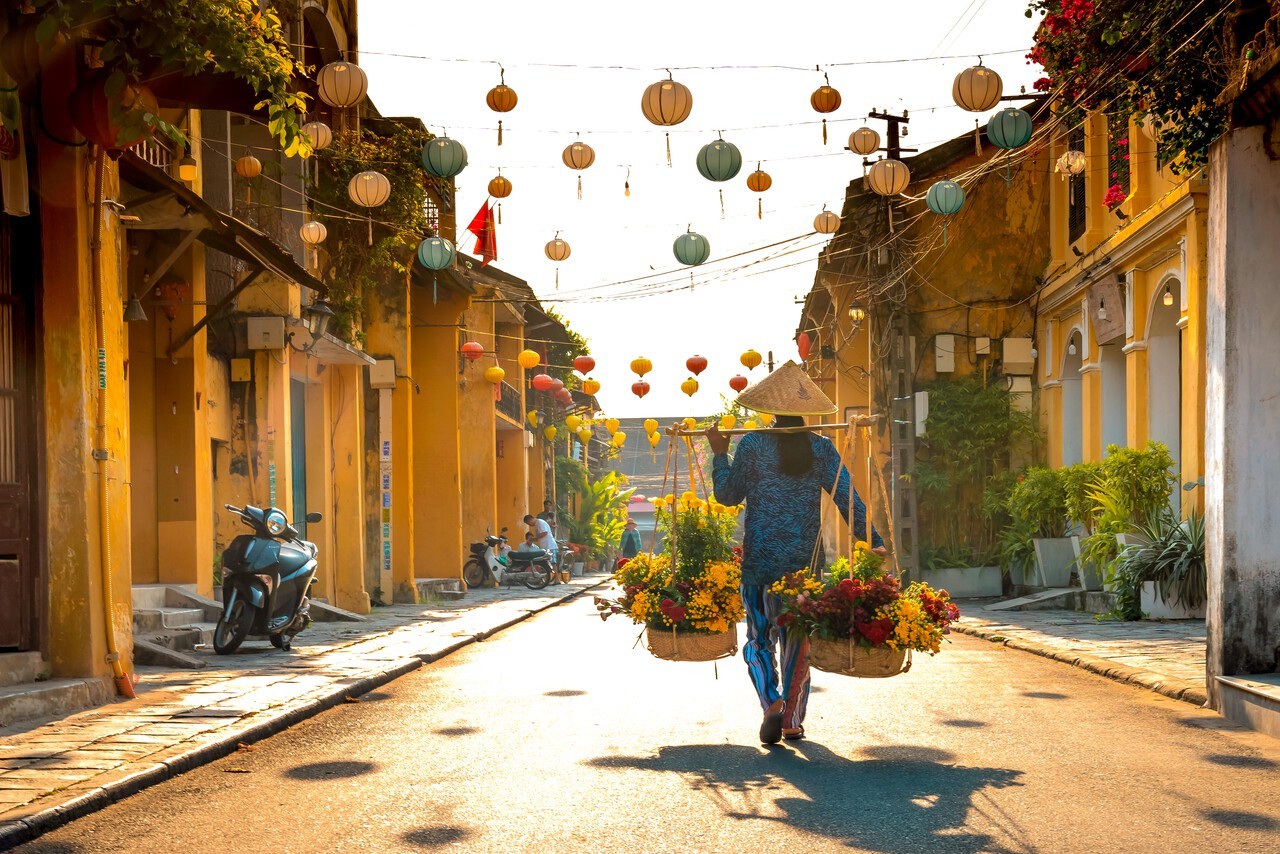 Photo: Laluna Hoian Riverside Hotel
Hoi An, a town that thrived from the 15th to 19th centuries due to the influx of merchants from China, Japan, and Europe, offers a stunning blend of architectural styles. Visitors are encouraged to capture the beauty of landmarks such as the Japanese Bridge, Tan Ky ancestral house, and Phuc Kien Assembly Hall.
Dining in Hoi An is a truly delightful experience that showcases the local abundance of fresh produce and seafood. The vibrant markets receive daily deliveries of just-picked vegetables, herbs, fruits, and seafood straight from the farms and fishing boats. Among the standout dishes that exemplify the culinary traditions of Hoi An are Cao Lau, Hoanh Thanh, and the exquisite white rose dumplings.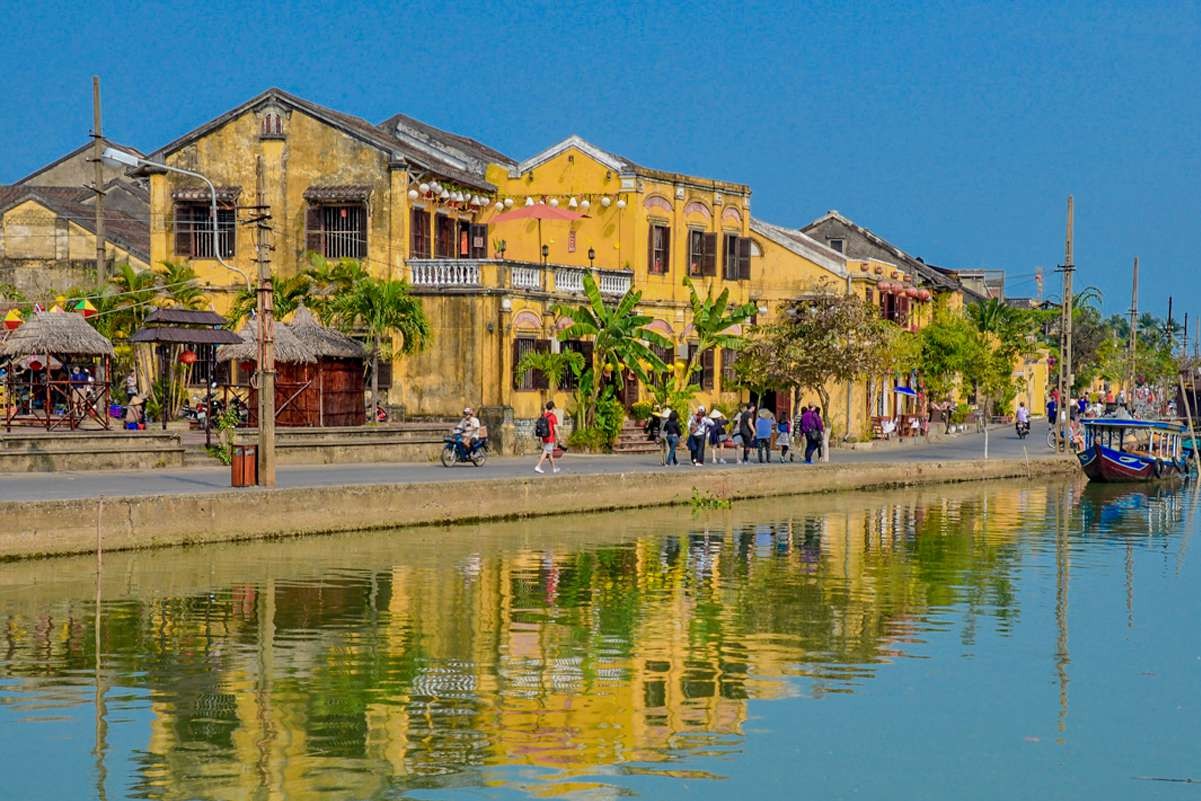 Photo: Local Vietnam
Experience the beauty of sunrise in Hoi An by taking a refreshing bike ride. Immerse yourself in lush greenery and observe the graceful water buffalo as they flick their tails. Journey through Cam Thanh and Tra Que, where you'll encounter picturesque vegetable farms and serene ponds surrounded by palm fronds.
Located just 40 kilometers away from Hoi An, My Son Sanctuary is a distinguished UNESCO Cultural Heritage Site. Nestled in a serene valley alongside a picturesque stream, these awe-inspiring temples were meticulously constructed by the ancient Cham people. Spanning from the 7th to the 13th century, the surviving architectural marvels of this site offer a captivating glimpse into the rich cultural heritage of the region.
Ho Chi Minh City Unveils 17 Newly Proposed Schools
Ho Chi Minh City, formerly known as Saigon, is the thriving economic center of Vietnam and serves as the main hub for the southern region. Vibrant and bustling with energy, this cosmopolitan metropolis combines the rich history of Vietnam with innovative developments and a constant flow of activity. HCMC's compact cityscape seamlessly blends the old and the new, symbolizing the city's past accomplishments and its promising future.
Climate in Ho Chi Minh City
Ho Chi Minh City experiences consistent temperatures throughout the year, with a generally warm climate. The city is susceptible to heatwaves during the months of April to May, and the rainy season kicks in from May to November. However, December and January bring slightly cooler temperatures to the city. Visit Ho Chi Minh City to enjoy its pleasant weather and experience the unique charm of this vibrant metropolis.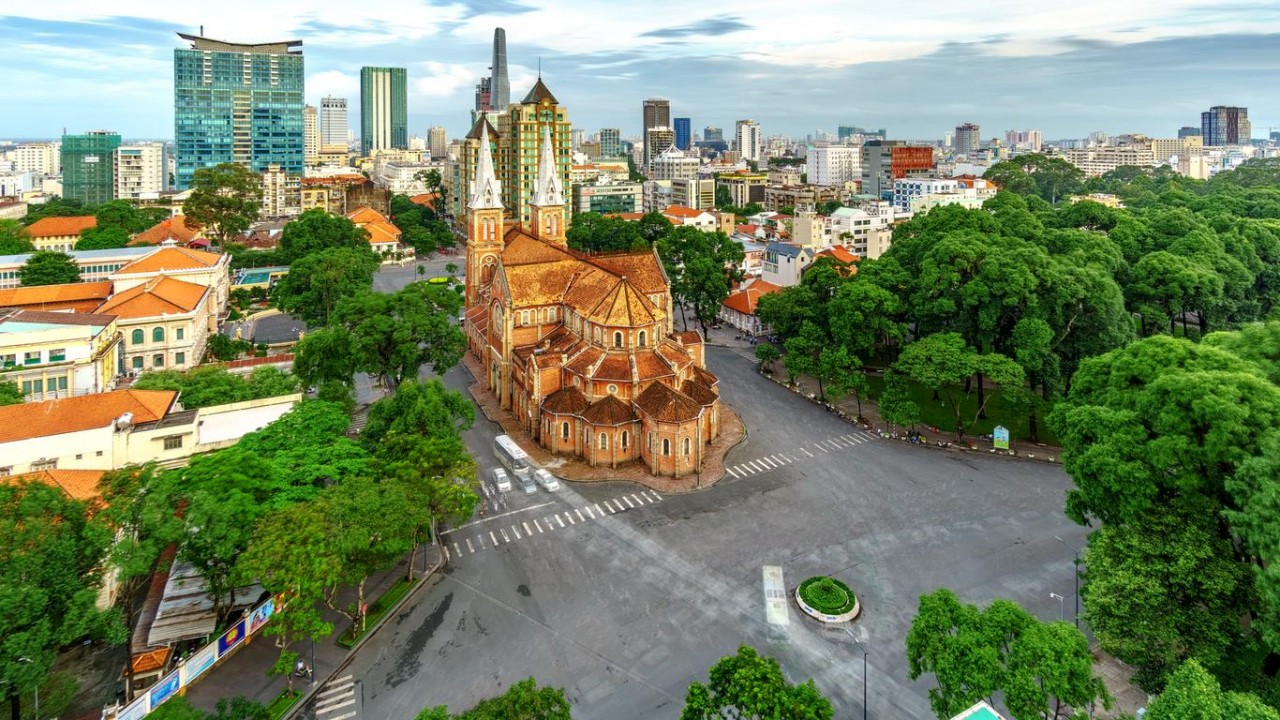 Photo: Kayak
Explore Dong Khoi Street to discover iconic landmarks such as the Notre Dame Cathedral, the distinguished Central Post Office, and the magnificent Saigon Opera House. For a genuine local experience, be sure to stop by the vibrant Ben Thanh Market and immerse yourself in the spiritual ambiance of the Jade Emperor Pagoda.
In District 1, there are numerous old apartments and former office buildings that have been transformed into vibrant shopping centers. Among these, iconic buildings such as 22 Ly Tu Trong and 42 Nguyen Hue are teeming with a diverse range of captivating stores.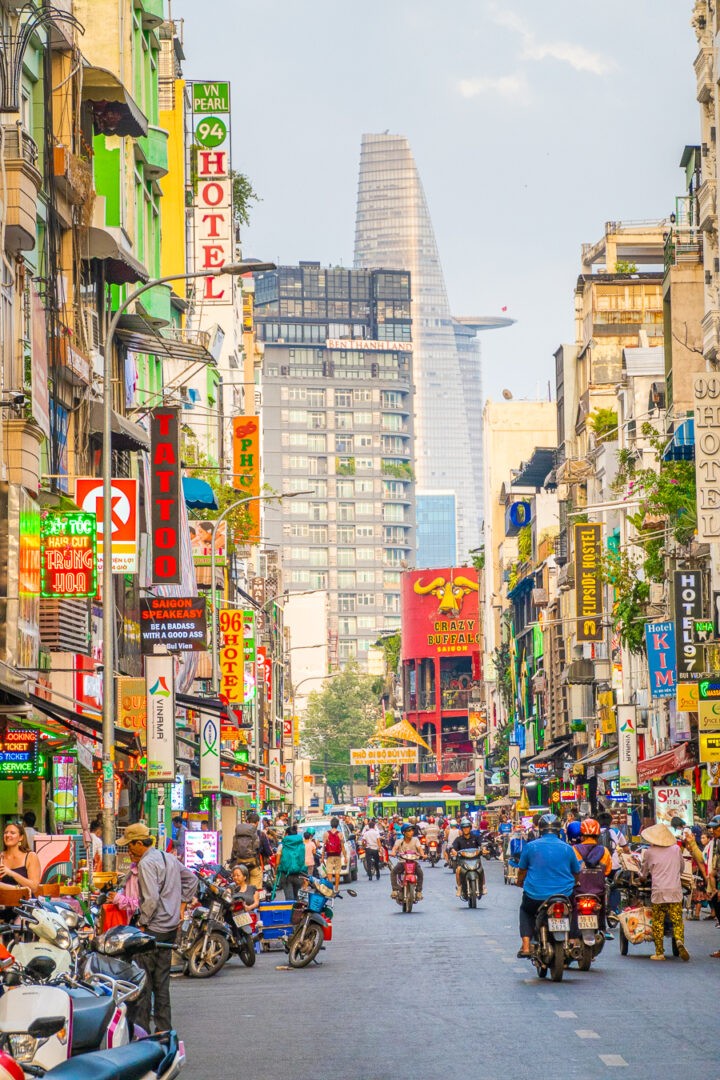 Photo: Kevin & Amanda
Cho Lon, the Chinese neighborhood, offers a delightful experience for pedestrians. Take a stroll to Binh Tay Market, a renowned wholesale trading center, and Thien Hau Pagoda, a captivating temple dedicated to the goddess of the sea.