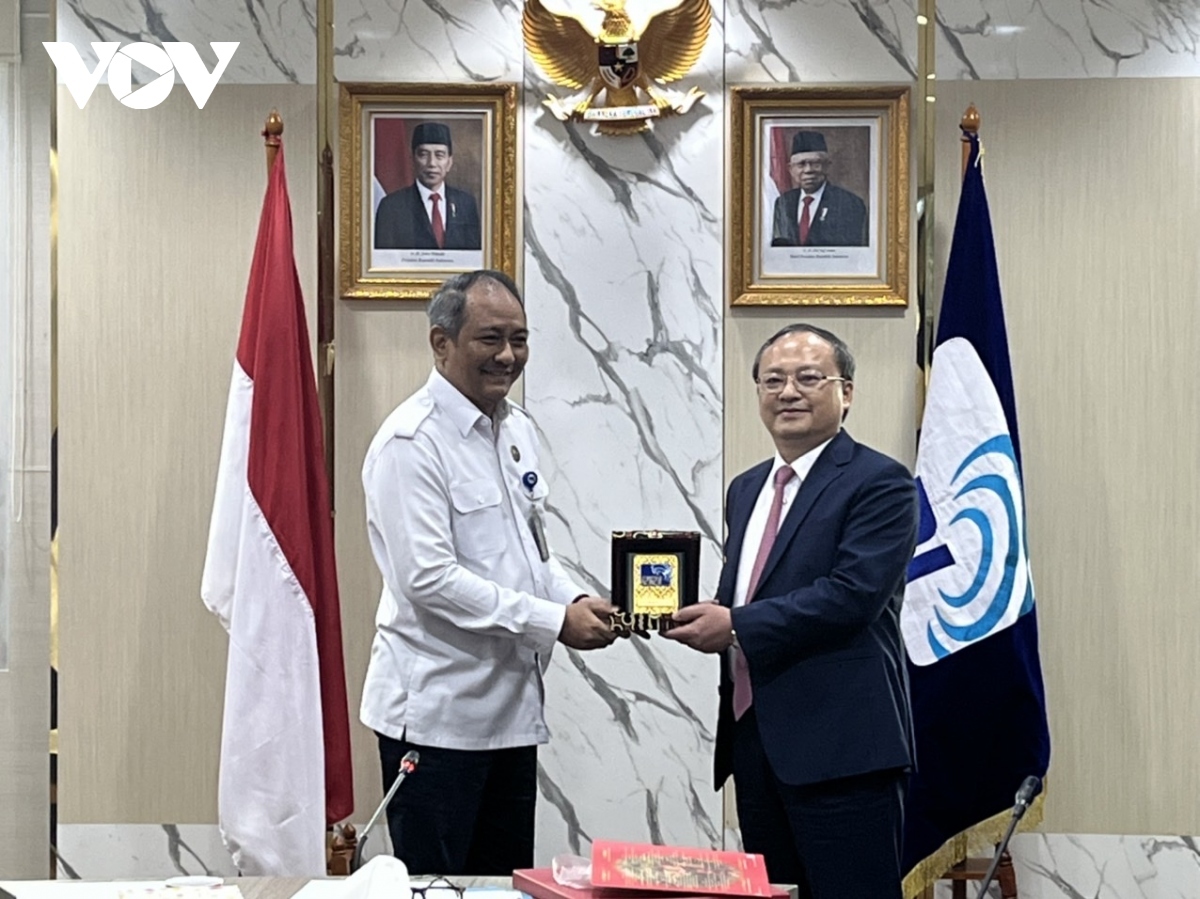 VOV has run an Indonesian radio programme for 57 years which is hugely popular among Indonesian listeners.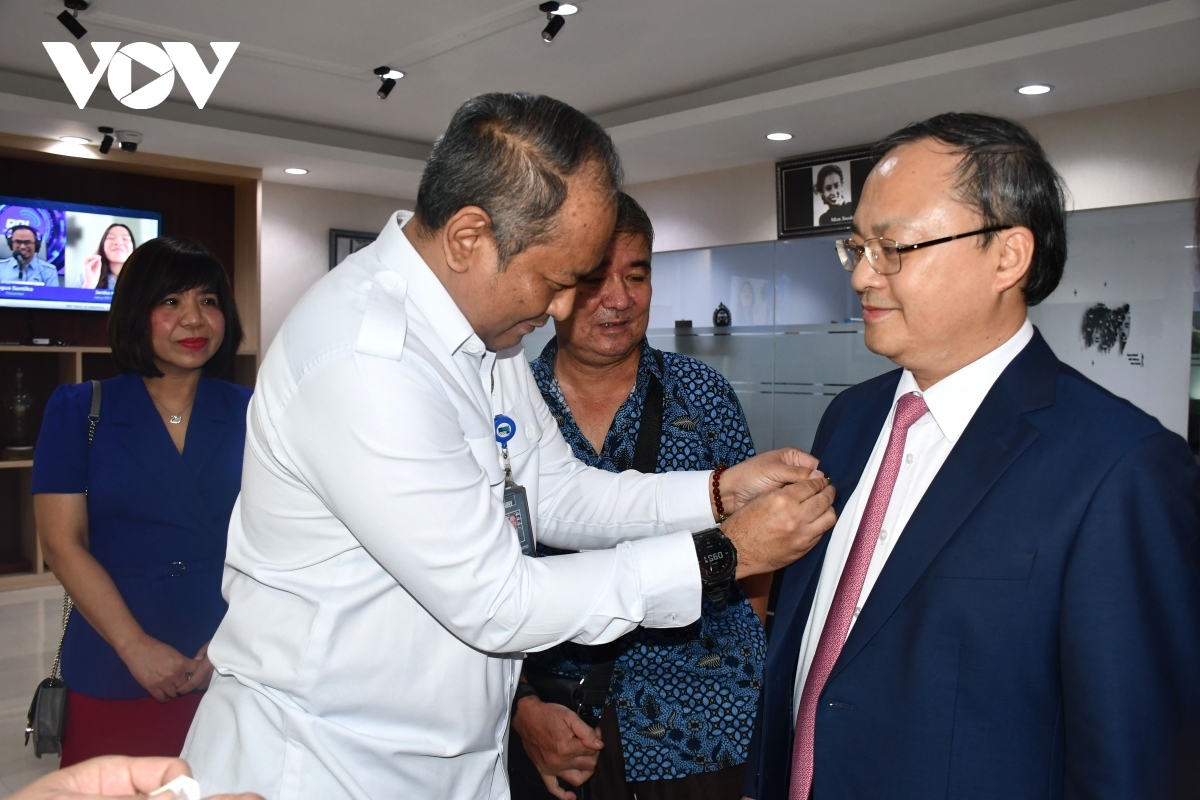 VOV opens a bureau in Jakarta in 2019. The office's mission is to relay Indonesian news to Vietnamese people and vice versa, as well as to explain policies of the Party and State to Vietnamese people living in Indonesia, helping to strengthen the Indonesia-Vietnam strategic partnership.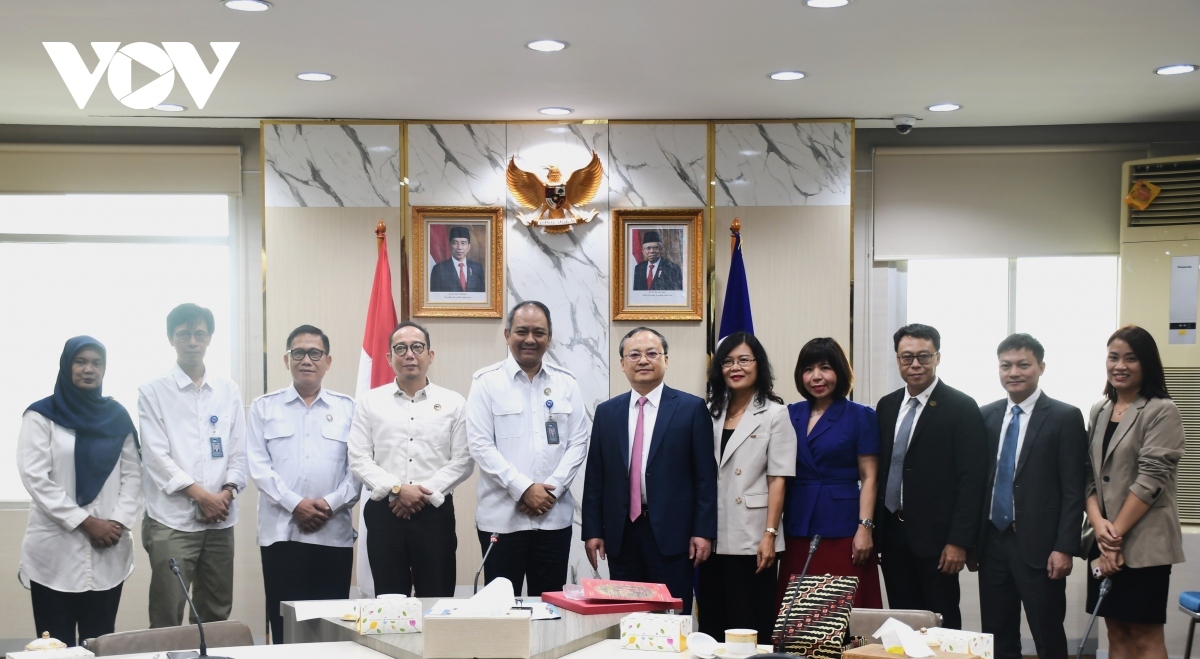 The two sides come together to pose for a group photo.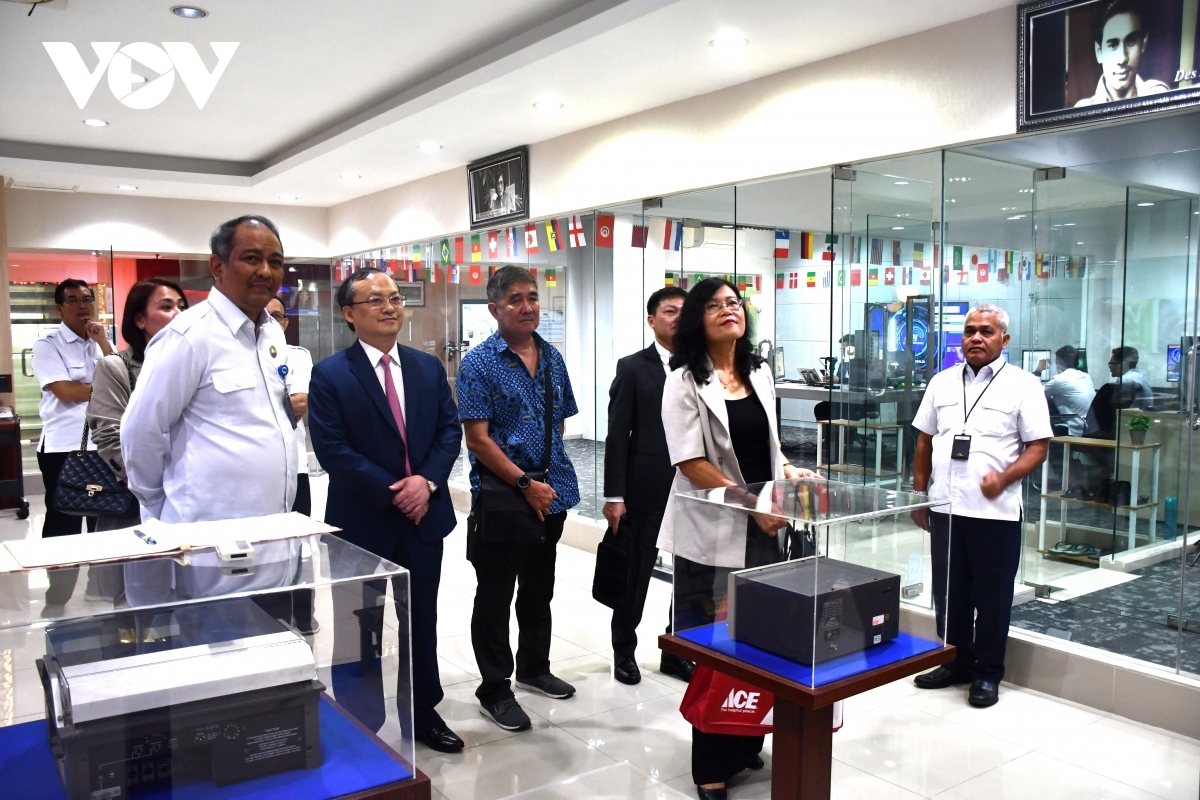 Both sides agree to seek further measures in which to effectively promote broadcasting co-operation in the future.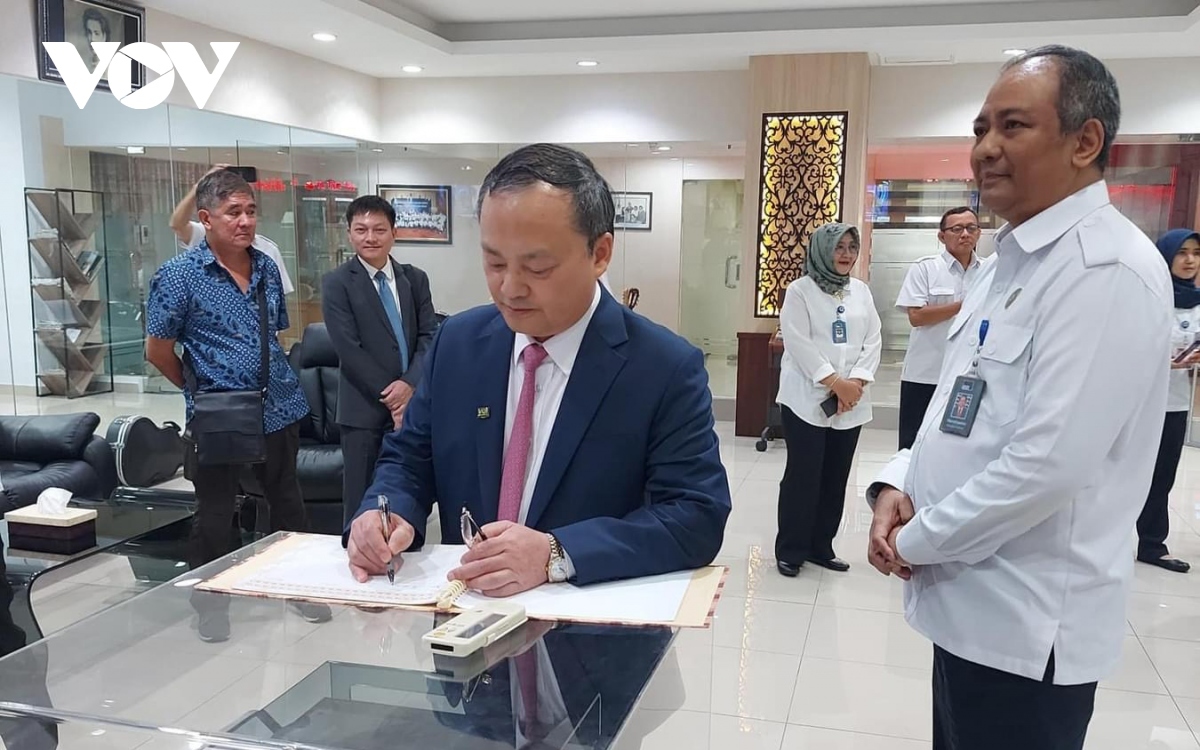 President of VOV Do Tien Sy writes a note on a souvenir book at the headquarters of RRI.