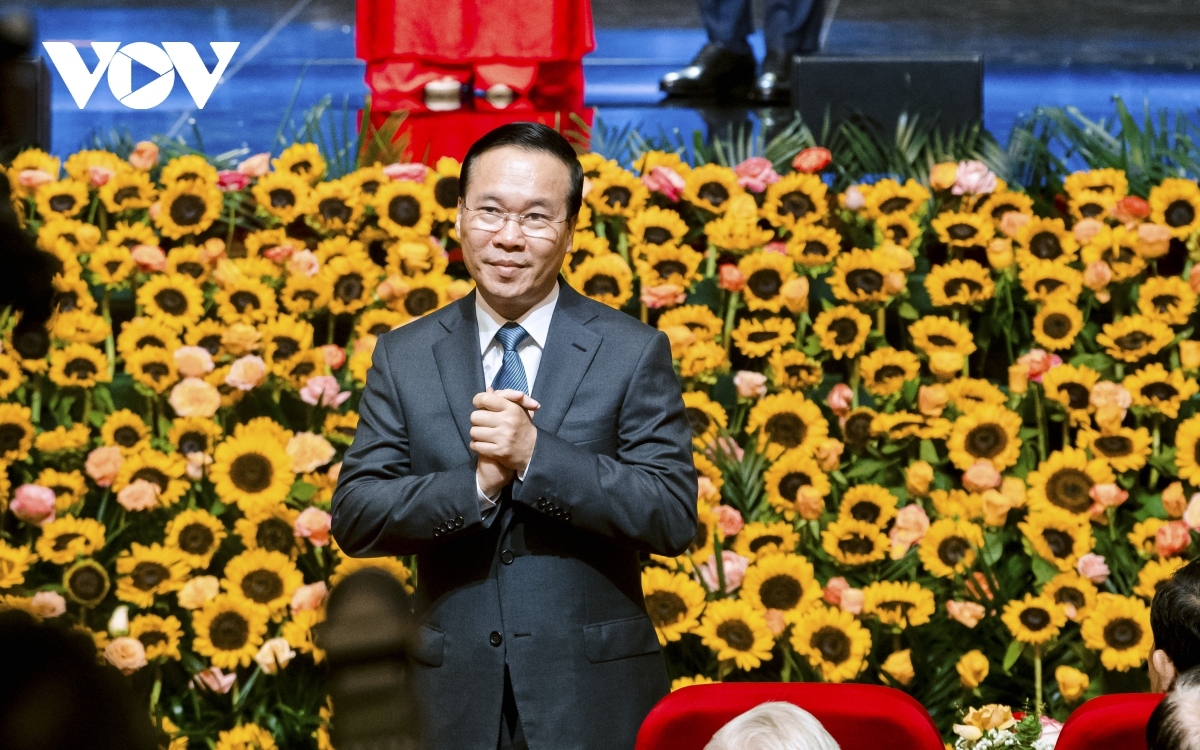 Present at the event is President Vo Van Thuong, who extends greetings to all media workers on Vietnam Revolutionary Press Day.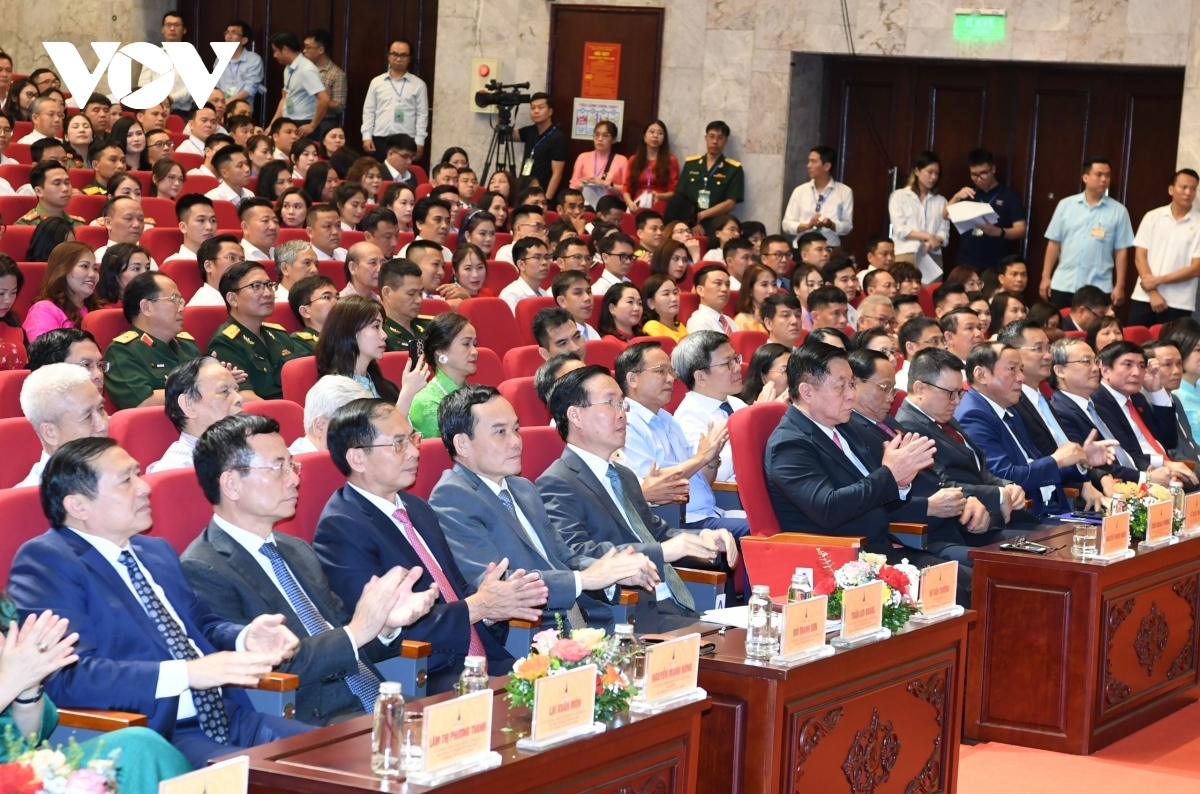 This represents the noblest award honouring outstanding press works and journalists each year.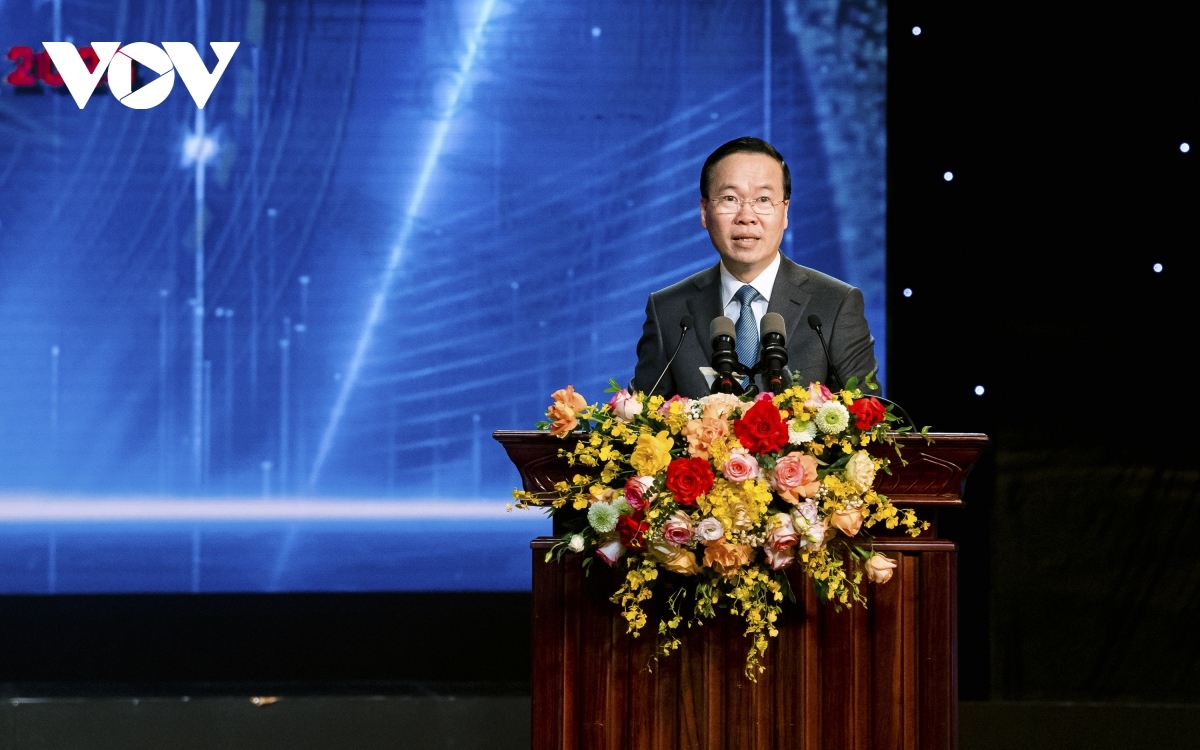 At the 17th National Press Awards ceremony held on June 21 in Hanoi, President Thuong emphasizes that the new period requires journalists and media agencies to strive even harder to earn the trust of people and meet the requirements of building a professional, humane, and modern media system.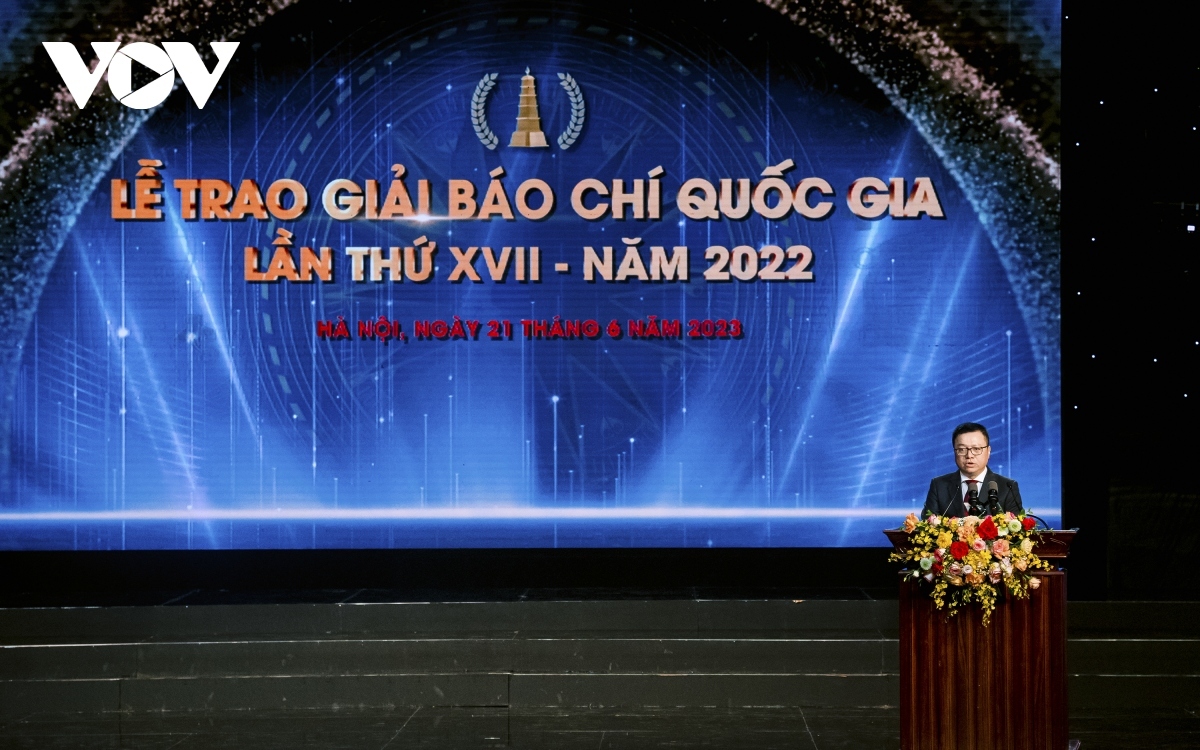 Also at the ceremony, Le Quoc Minh, president of the Vietnam Journalists' Association (VJA), says the 17th edition of the awards attracted a total of 1,894 entries, thereby demonstrating its significant appeal and the active participation of VJA members throughout the country.
President Vo Van Thuong is joined by Nguyen Trong Nghia, secretary of the Party Central Committee and head of its Commission for Popularisation and Education, to offer A prizes to individuals and collectives.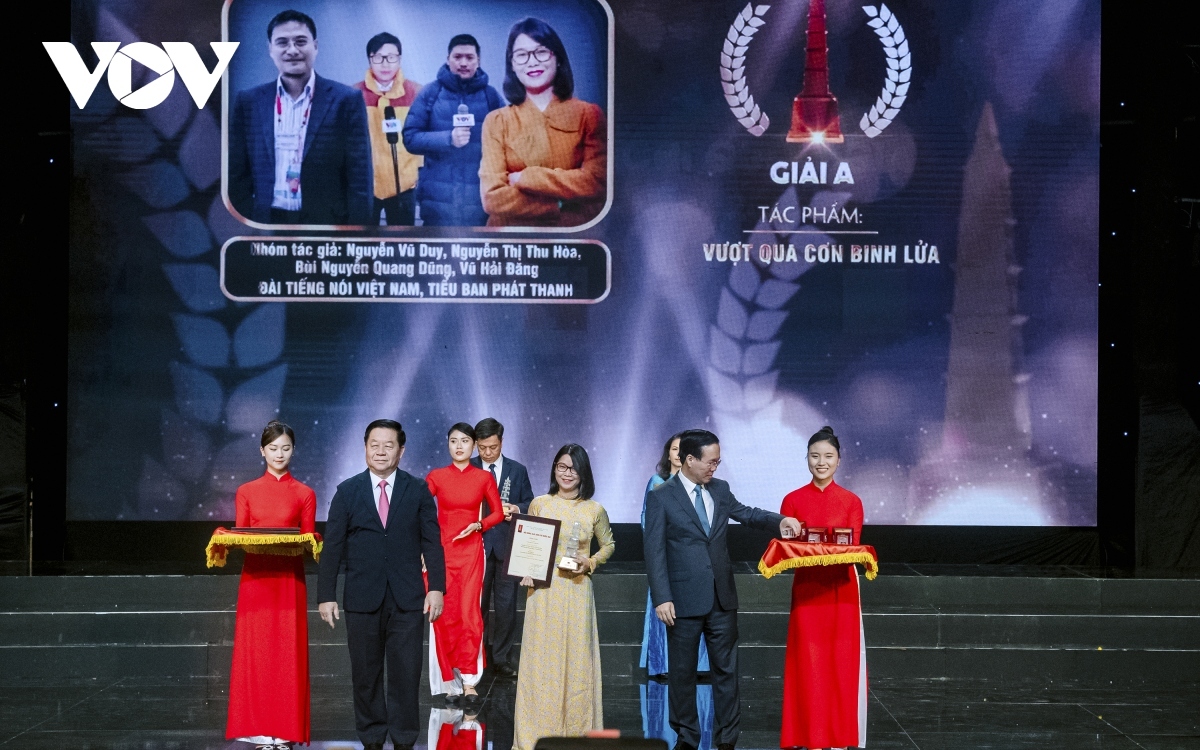 A group of authors from VOV1 channel receive an A prize. A total of eight A, 24 B, 46 C, and 45 consolation prizes are awarded to winners at the event on the evening of June 21.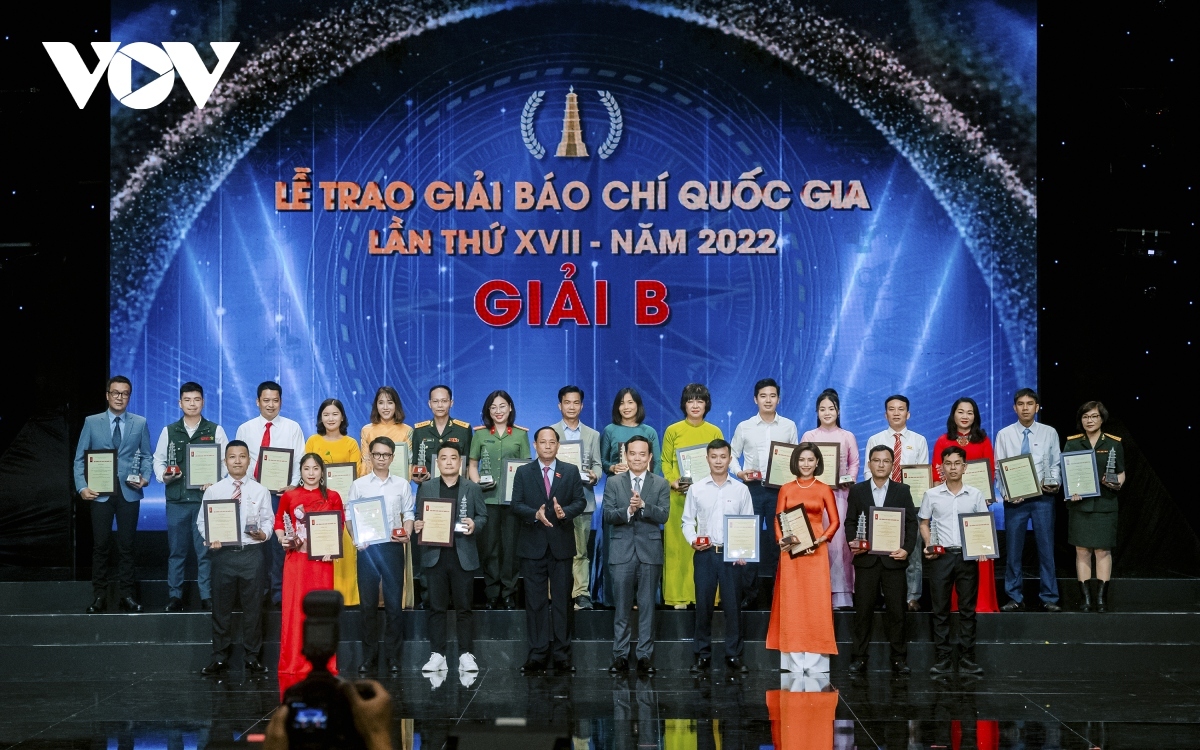 Deputy Prime Minister Tran Luu Quang hands over B prizes to individuals and collectives.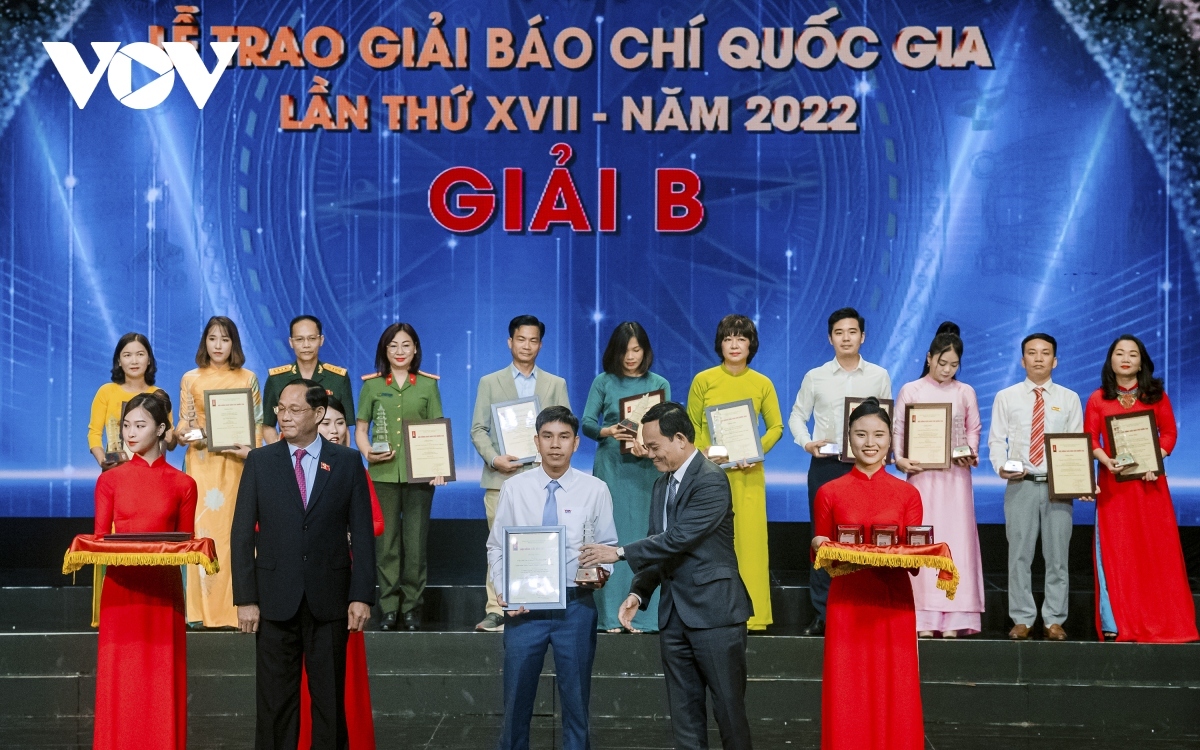 A B prize is delivered to a group of authors from the VOV bureau in the central region.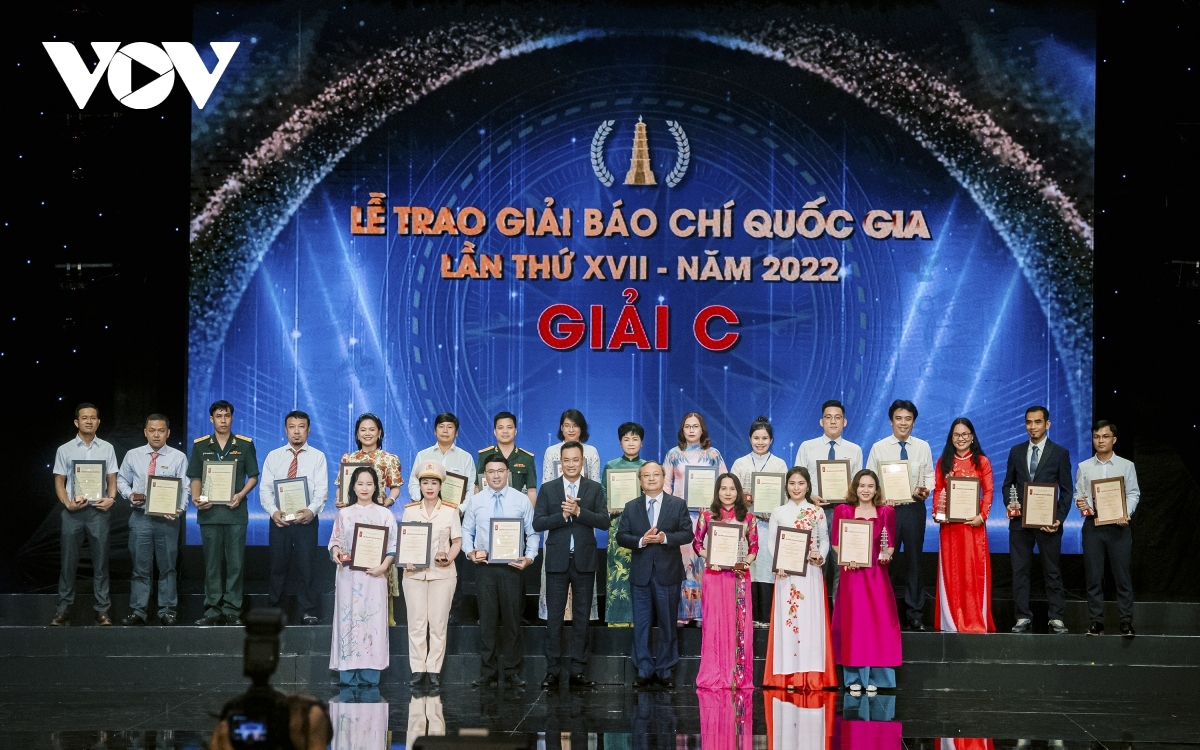 Do Tien Sy, president of VOV, and Le Ngoc Quang, general director of Vietnam Television (VTV), present the C prizes to winners.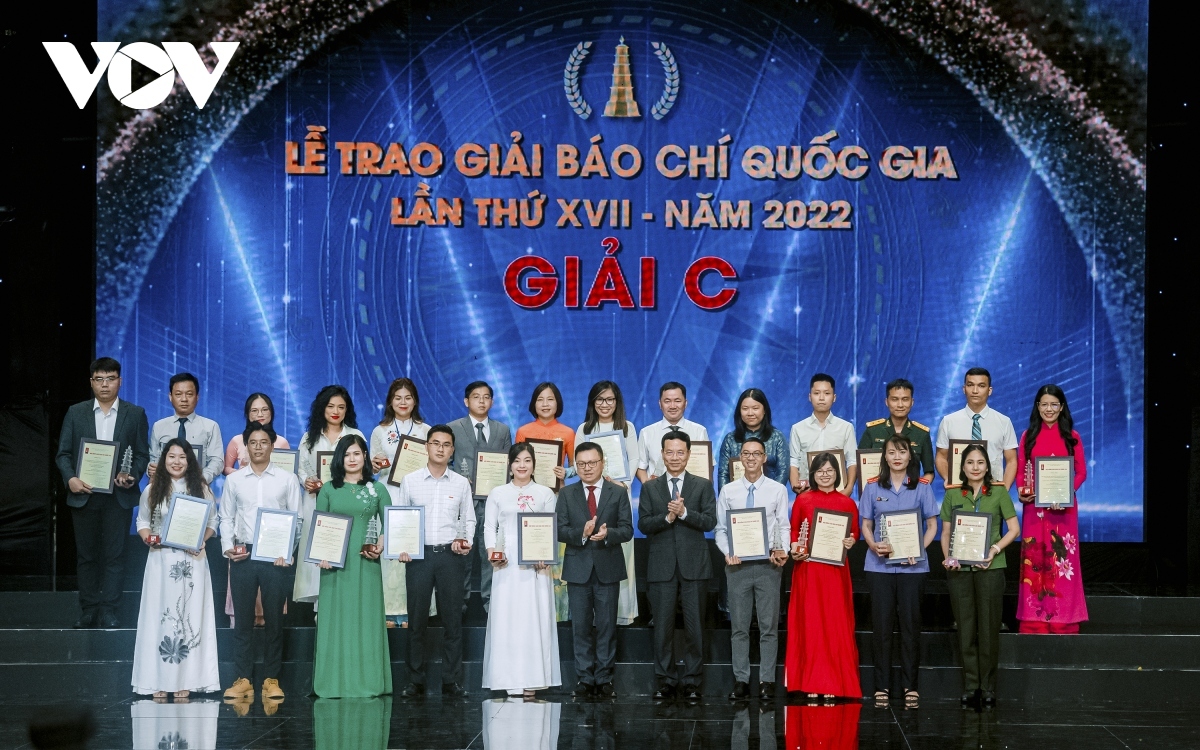 Minister of Information and Communications Nguyen Manh Hung and Le Quoc Minh, chairman of the Vietnam Journalists Association, offer C prizes to individuals and collectives.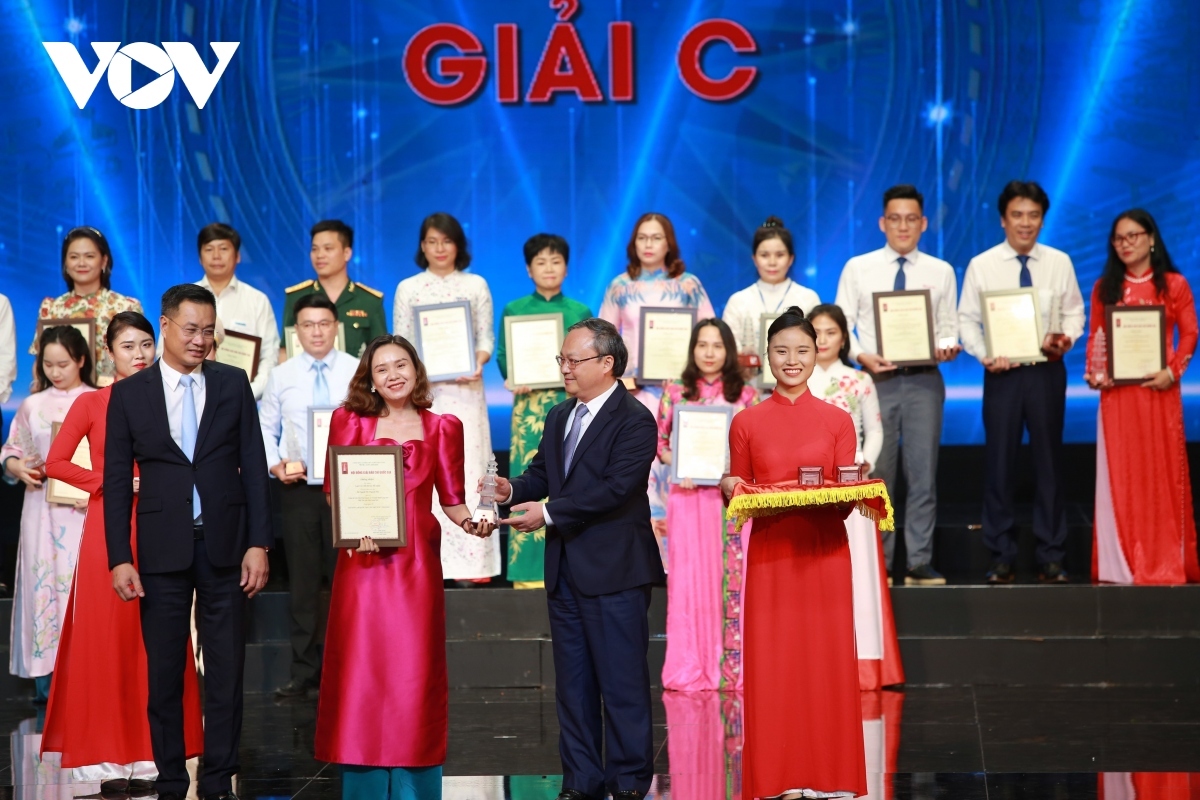 C prizes go to a group from VOV Traffic channel.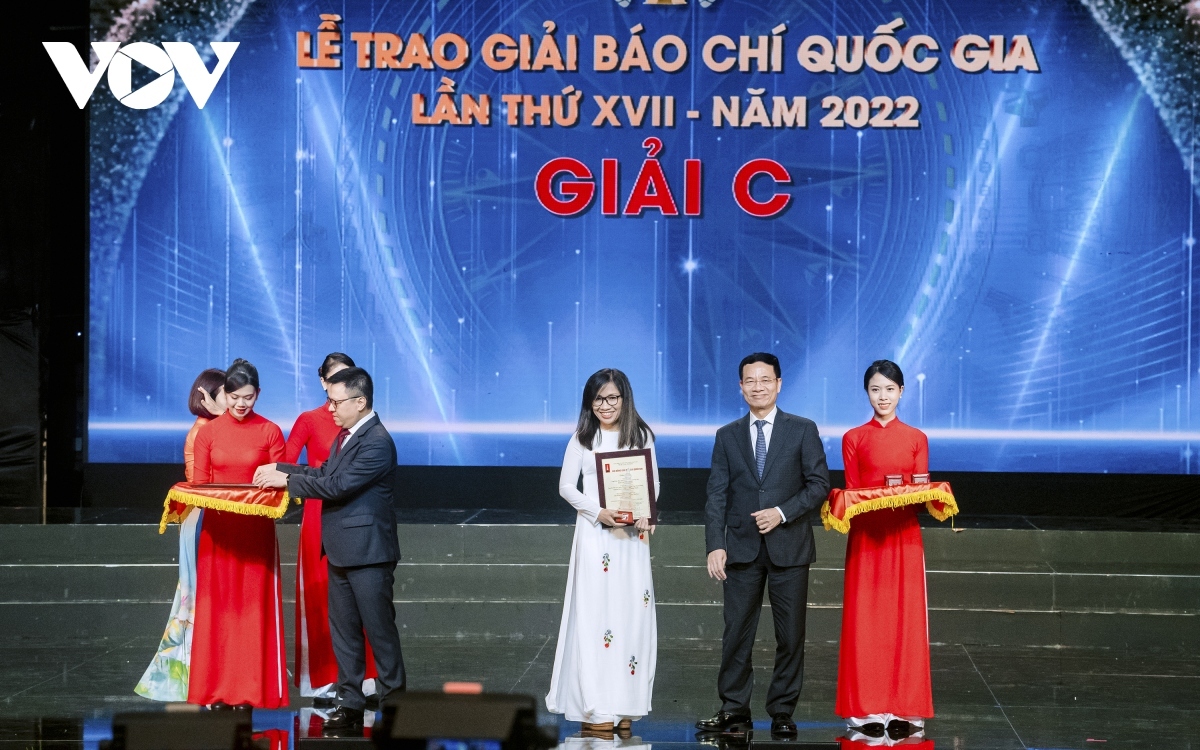 A group of authors from VTC bureau receive their C prize.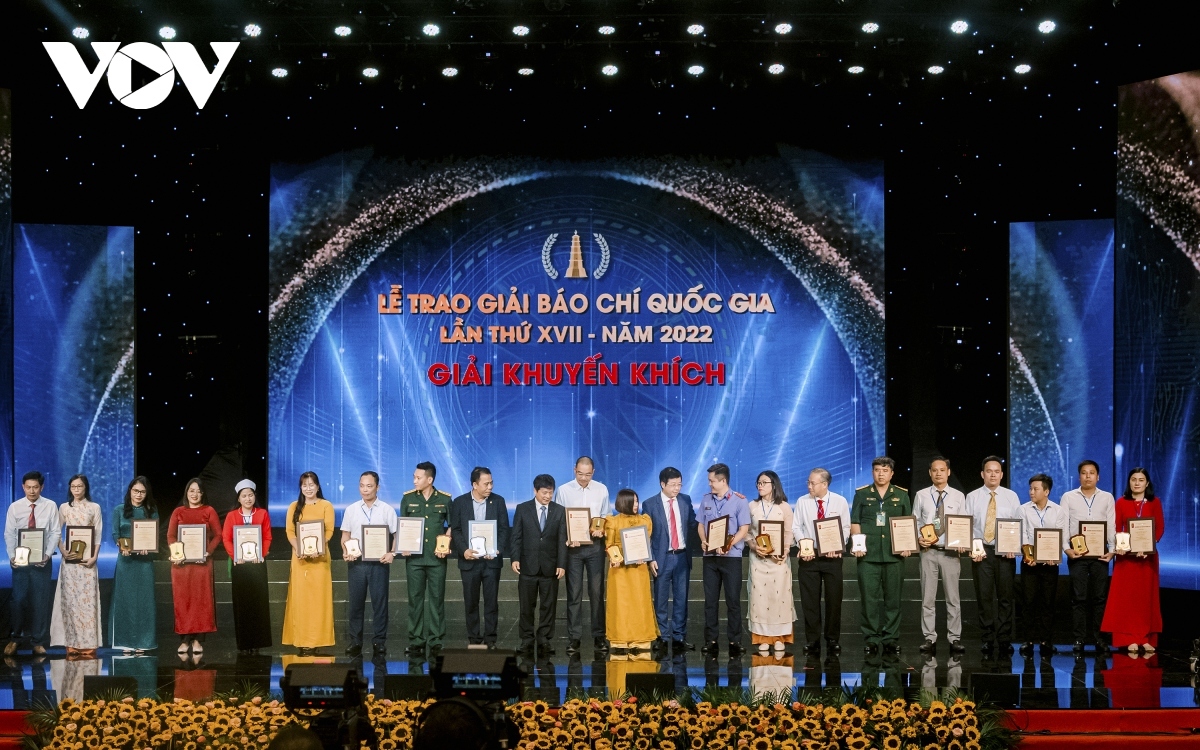 Consolation prizes are given to individuals and collectives.
Two works by authors of VOV1 channel and VTC bureau are given consolation prizes.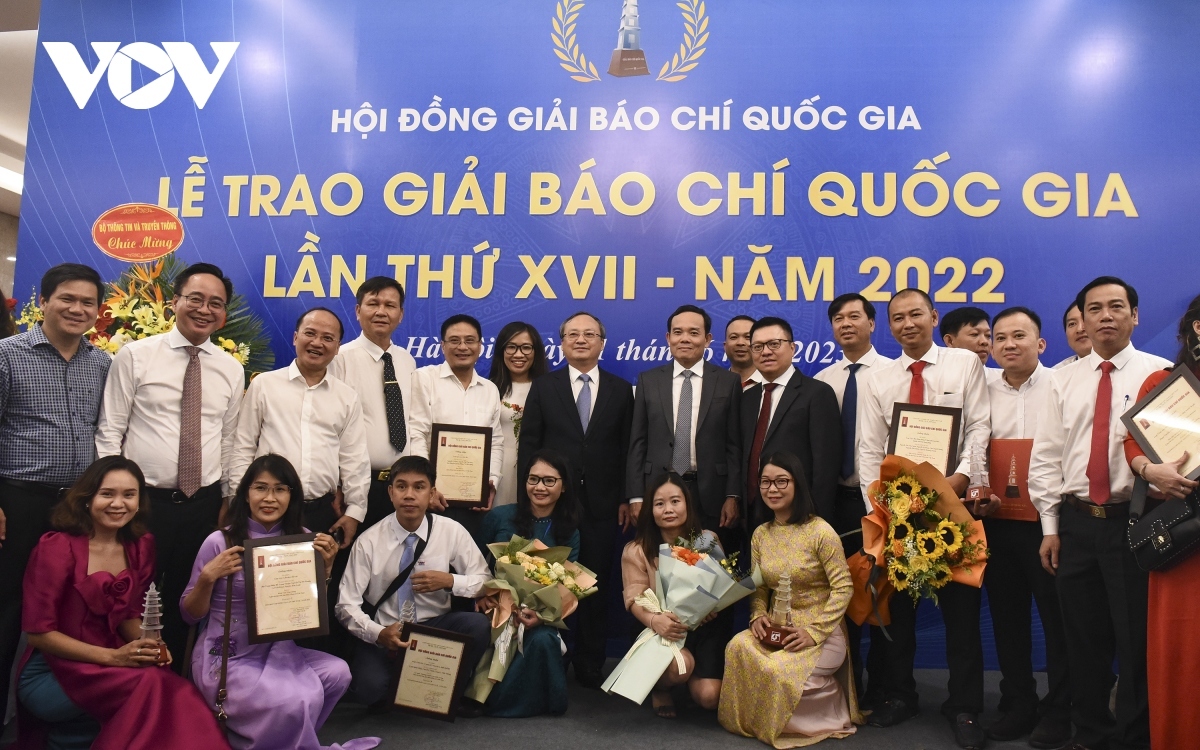 This year sees VOV win one A prize, one B prize, two C prizes, and two consolation prizes. Deputy PM Quang and winners pose for a group photo.
Do Tien Sy, president of VOV, and vice presidents Ngo Minh Hien and Pham Manh Hung join a group of journalists to take a photo.