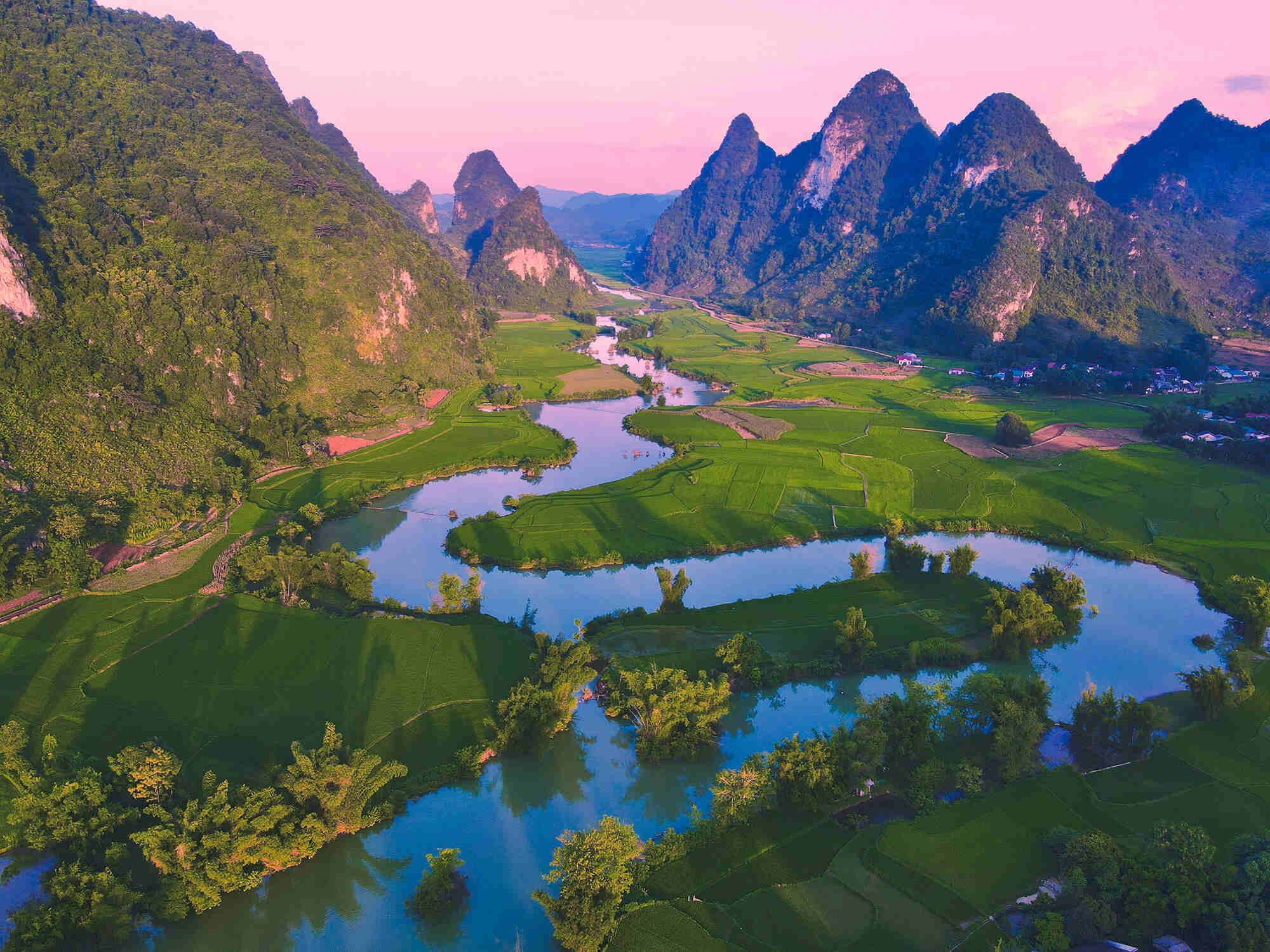 The beauty of Cao Bang
Quoc, 29, was visiting Trung Khanh, Cao Bang province when he met a reporter from VietnamNet.
At first, Quoc was going to be there for one month, but because of Covid-19, he decided not to return to HCM City but stay to learn more about the life and culture of Trung Khanh's people, and wait for the rice ripening season.
"I live in a homestay run by a local family. I am now a member of their family, not a traveler. I cook with them and do fieldwork," Quoc told the reporter.
The young man who has a passion for travel visited 50 cities and provinces in Vietnam when he was a university student. By the time he was 27 years old, he had been to 30 countries and territories.
He stopped traveling abroad in early 2020 when Covid-19 broke out. Instead, he has spent time on domestic trips. While traveling, Quoc continues to work as a software developer, and writes a travel blog, which has attracted 65,000 followers.
Quoc's first trip abroad was to Cambodia in 2016. The trip prompted the young man to discover other countries in Southeast Asia, including Malaysia, Thailand and Singapore, and beyond, to France, Germany, Switzerland, India, Egypt and Nepal. Some of his trips last two months, but he stays in one country no more than two weeks.
Quoc said he never sets a plan on where he will go next. When he is in a country, he thinks about where he will visit next and then follows procedures to ask for visas.
Quoc returns home when his money runs out. Instead of staying in resorts, he will go out to have experiences, such as visiting the Egyptian Pyramids and volcanoes in Indonesia, or wandering in a village in the Alps in Switzerland.
To have money for traveling, Quoc said he has to work hard. His work as a software developer brings a good income. He also always practices thrift and spends his money in a reasonable way.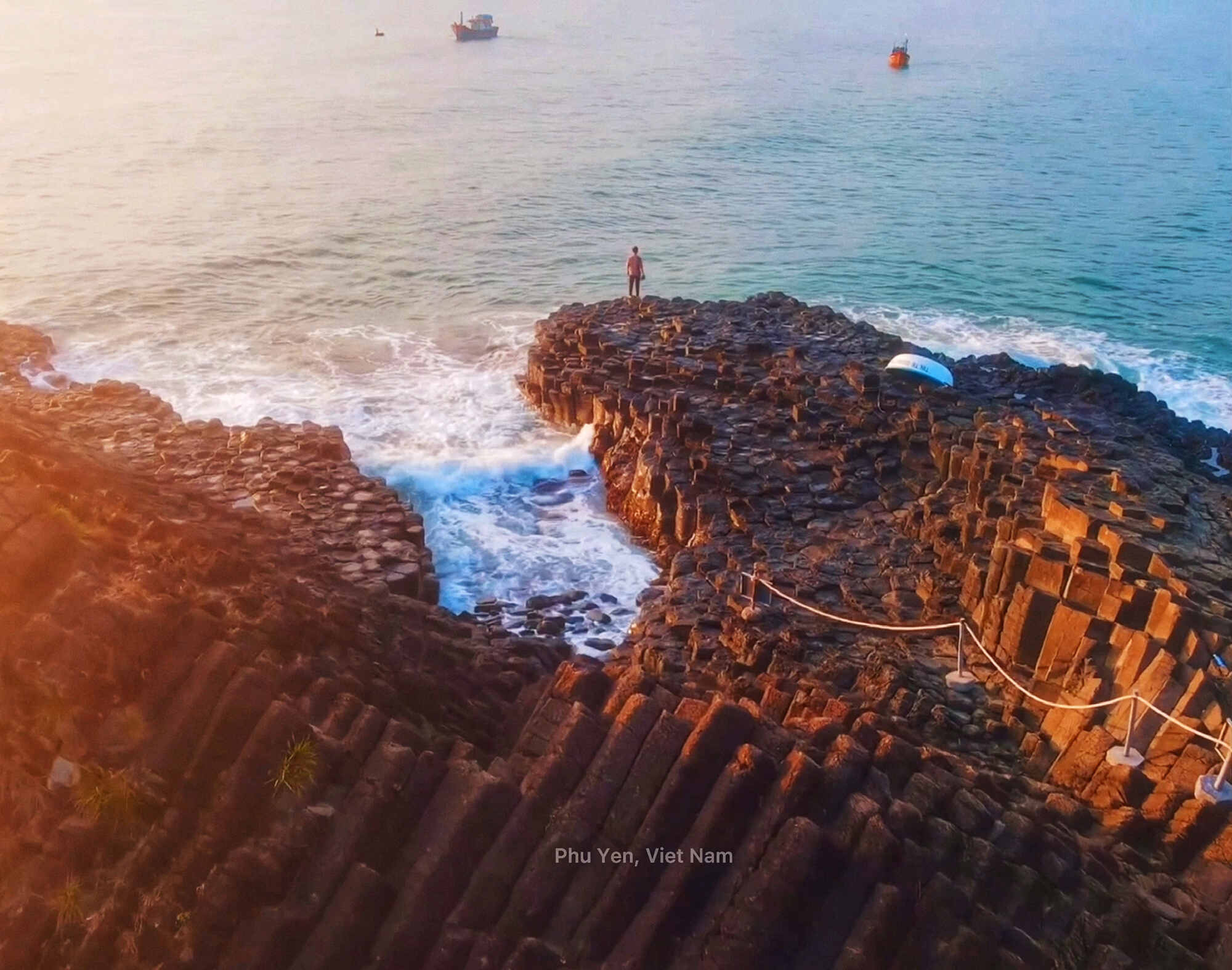 When traveling, he shares rooms and taxis with others. Sometimes, he takes a bus and goes all night to a new place to save money for a hotel room. He always carries water bottles and eats reasonably priced food and enough carbohydrates for energy.
Unforgettable experiences
Each journey brings invaluable experience, joys and troubles.
In Egypt, Quoc one day was swindled by a taxi driver, who deliberately took a longer way than usual and forced Quoc to pay money though he did not bring Quoc to the destination. The two parties argued. Luckily, Quoc met two Egyptian musicians who helped negotiate the fare with the driver and took Quoc back to the city.
He also likes going to areas where the indigenous culture remains intact and discover the natural beauty of the local landscapes. However, in these areas, people cannot speak English so Quoc sometimes runs into troubles.
In April 2018, Quoc arrived in Mathura, India at 3am. He was startled when he saw armed troops. There was no wifi, and simcards were not sold to foreigners.
During his three days of staying there, Quoc realized that he was the only foreigner in the locality. He could not communicate with anyone, and he met scammers who cheated him.
But, fortunately, he met a good-natured local man, Rami, a tuktuk driver. The man helped him discover Mathura and Vrindavan.
Quoc said he "grows up" after every journey. He sometimes faces troubles during trips, but he also meets good people.
"After every trip, I have positive changes in my way of thinking, and my way of looking at life. My foreign language and communication skills are much better, which help me get better jobs and earn more money," he said.
Proud of being Vietnamese
Having been to 30 countries, Quoc realized that there are few places that have the special natural beauty of Vietnam.
"The natural landscapes and traditional culture of the regions in Vietnam are all wonderful. People are good natured and friendly. However, Vietnam is still not very good at tourism media, compared with other regional countries such as Thailand and Singapore," Quoc said.
That is why he has made photos and videos about the beautiful scenery of Vietnam, especially in Ninh Binh, Lao Cai and Cao Bang. He hopes this will be a way for young people in the country and foreigners to know more about Vietnam.
"The wonderful landscapes and people in Cao Bang are tied to my feet. And I believe that there are many more localities like Cao Bang in our country," he said. 
Linh Trang