The event saw the Duyen Dang Ao Dai (Charming Ao Dai) contest take place as one of the highlights of the ongoing festival which has been organised by the municipal tourism department throughout March.
The contest received around 400 applications, with 60 of them being selected to compete in the final night held on Nguyen Hue Pedestrian Street in District 1.
The first prize for female contestants aged from 16 to 35 went to Nguyen Kim Phung, while Le Thi Anh Nga took home the highest award for female contestants over the age of 36.
Kim Phung is a familiar name to local fans as she was previously awarded the runner-up title at Vietnam Fitness Model 2021, during which the Dong Nai native won the hearts of both the judge and audiences thanks to her charming and dynamic beauty.
Nguyen Dang Khoa won the first prize for males aged over 18. The 30-year-old man initially starting working as a model in 2015, going on to win the top prize at Miss & Mister Hanoi 2022. He stands at 1.84 metres tall and resides in Can Tho City.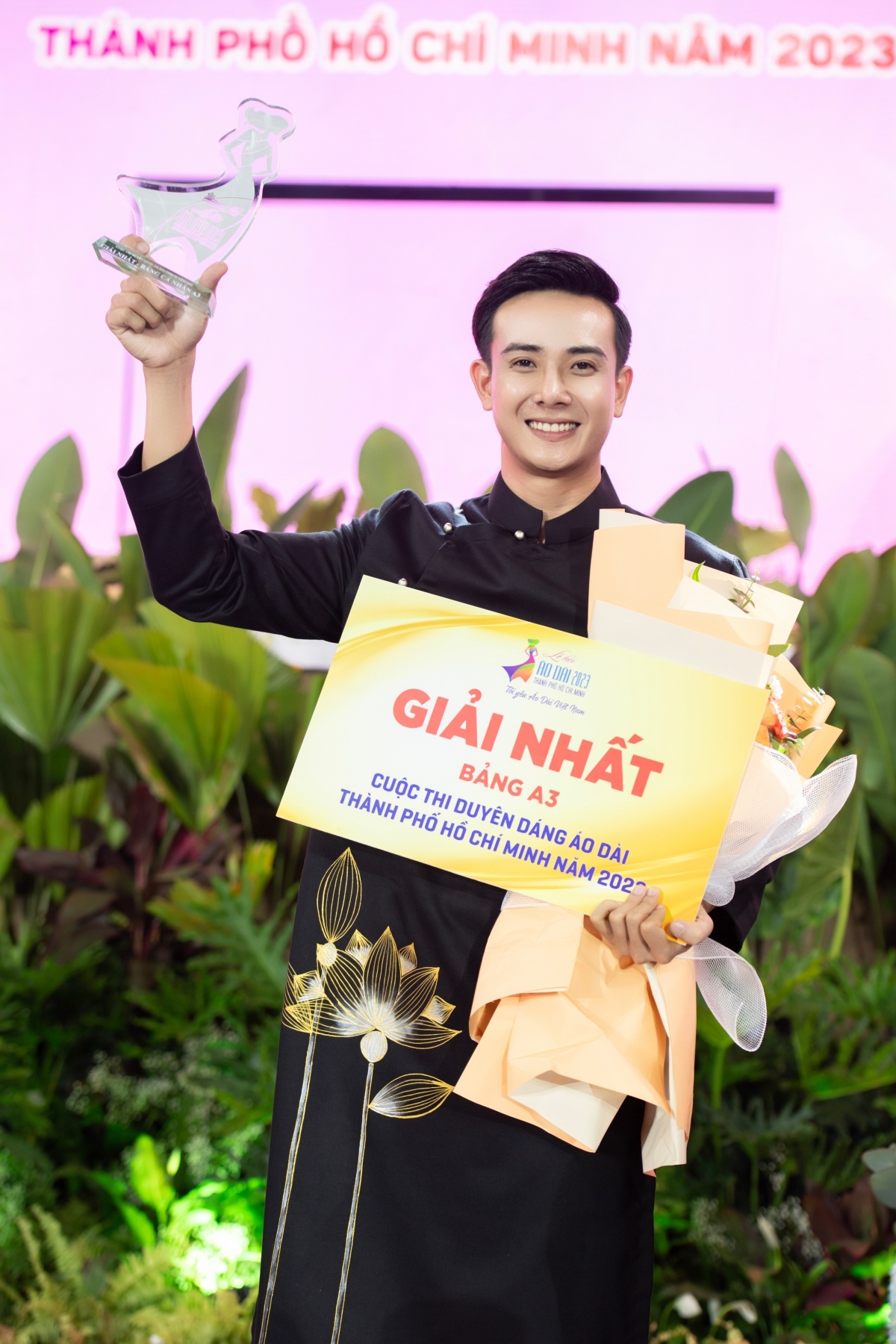 The Women's Union of Ward 9 in Phu Nhuan district claimed the best group performance awards.
The ninth Ao Dai (traditional long dress) Festival is getting underway in Ho Chi Minh City throughout March and features a wide range of cultural activities as part of efforts to promote the unique features of the traditional Vietnamese long dress and spread love for the outfit.
An online design contest, a street parade of roughly 3,000 people donning traditional long dresses, as well as music and fashion shows at several tourist sites such as the Ao Dai Museum and the Youth Cultural House, will take place.
In addition, 24 designers will also introduce new Ao Dai collections during the course of the festival.