On November 11, Ha Anh Phuong, a high school English teacher in the northern Phu Tho Province was announced to be in top 10 finalists for Global Teacher Prize 2020 by the Varkey Foundation, a London-based charity, Vietnamnet reported.
Receiving the information, Phuong was extremely glad and said "this result is not only meaningful to me but also to teachers in the remote area".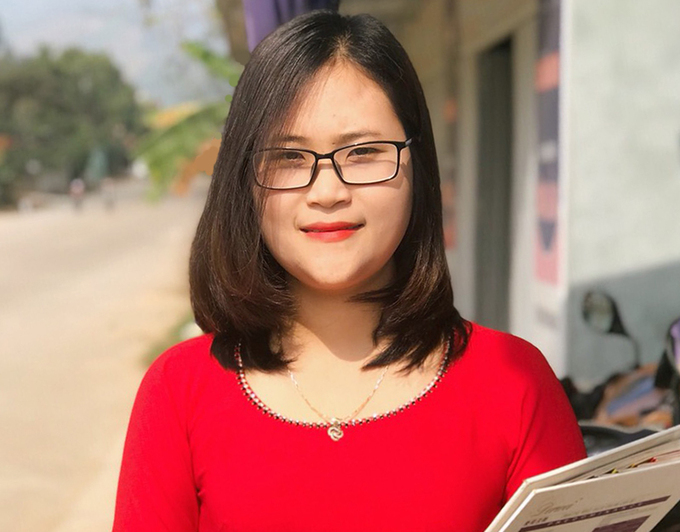 Ha Anh Phuong has been listed among top 10 finalists for the 2020 Global Teacher Prize. Photo courtesy of Ha Anh Phuong.
Previously, in March, the teacher outshone tens of thousands of candidates to be included in the top 50 global teachers by the Varkey Foundation. She was congratulated by the Minister of Education and Training Phung Xuan Nha.
Phuong, an ethnic Muong, graduated from a renowned Hanoi University. She was offered the position as representative director cum interpreter for a Pakistani pharmaceutical firm in Vietnam, but she rejected it to pursue her career as an English teacher.
In 2016, Phuong decided to return to her hometown to teach English at the Huong Can high school where nearly 90% of students are ethnic minorities and have little chance to practice English
Phuong then learns by herself how to use IT to connect with other teachers and students, even from other countries.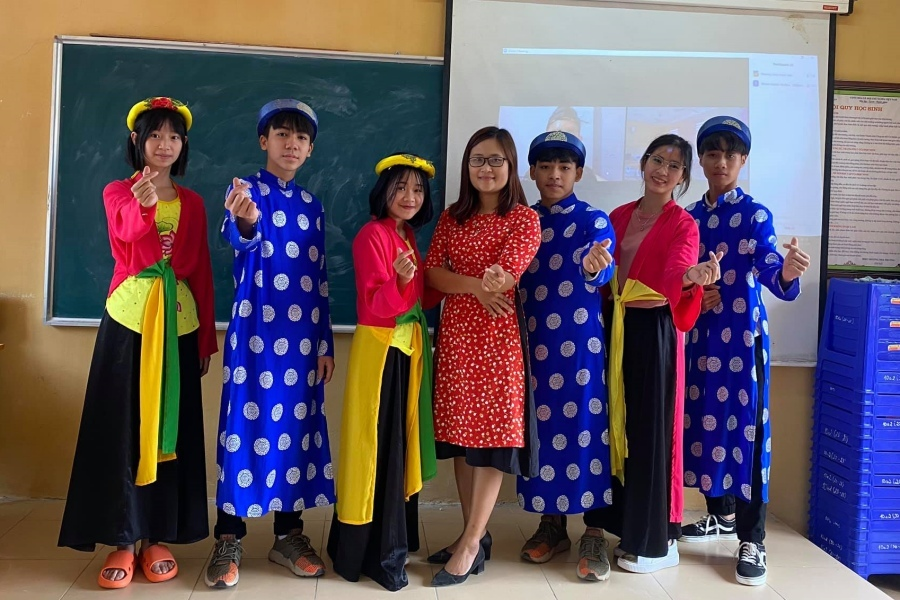 Ha Anh Phuong and her students at a "borderless class". Photo: Vietnamnet.
She utilizes movies, online classes, even creating a Youtube channel to teach English for free.
She also writes books to help her students to graduate high school as well as assists teachers with the "borderless class" model and disadvantaged children nationwide.
Known as an "'Industry 4.0 teacher", she has taught students online from four continents namely Africa, Europe, Asia, and America, and is an active member of an educational Microsoft community that gathers global teachers to design lessons and engage in weekly professional development.
Varkey Foundation, established in 2010, aims to build the capacity and status of teachers and ensure a quality education for every child in the world.
The Global Teacher Prize is a US$1million award and presented annually to an exceptional teacher who has made an outstanding contribution to the profession.