(Video: Douyin)
This is the first time a Vietnamese traditional folk song became a viral hit on Chinese social media, spotlighting Vietnam's unique music culture.
Trong Com (Rice Drum) was reportedly first appeared in a short Douyin video of an account named Cciinnn, garnering over 52,000 likes and 400 shares. Other Chinese users also post videos dancing to the cheerful melody of Trong Com, showing excitement.
Earlier, Cciinnn was also the first Chinese person to use the Vietnamese song "2 Phut Hon" (Over Two Minutes) as background music for her video on Douyin, which took Chinese social media users by storm.
"Trong Com" (Rice Drum) is a cheerful folk song from the Red River Delta region, known and loved by Vietnamese across different generations.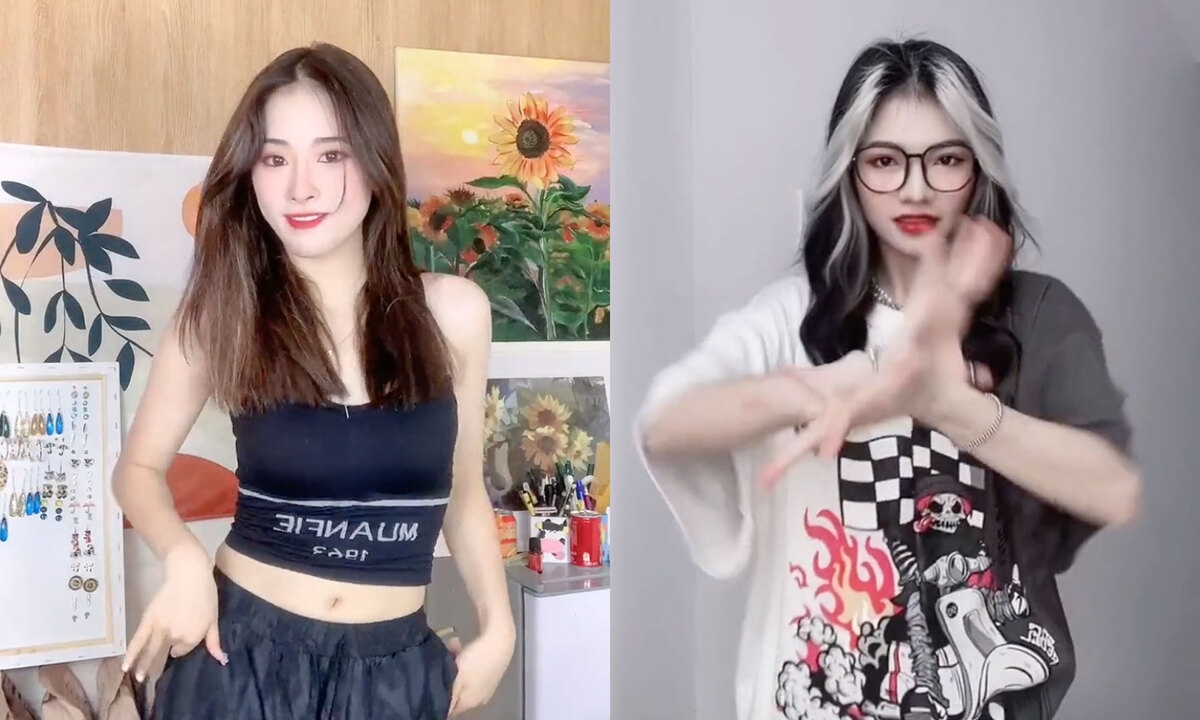 Chinese Douyin users dance to Trong Com. Photo: Douyin/ via VNE
Other Vietnamese songs have also cooked up a storm on the Chinese social app, including "Cu Chill Thoi" (Just Chill) by The Chillies, "Hay Trao Cho Anh" (Give It To Me) by Son Tung M-TP, and "2 Phut Hon" (Over Two Minutes) by rapper Phao, VNE reported.
In early June, Hong Kong actress Carman Lee posted a video on Douyin, showing her and actor Benny Chan dancing to a "Co Chang Trai Viet Len Cay"remix. The video earned over 50 million views and more than 23,000 comments.
"I do not understand the lyrics but the melody is catchy. A lot of videos on Douyin use the melody," said Li Guoguo, a Douyin user.
"Tinh Ban Dieu Ky", a song originally performed by Amee, Ricky Star, and Lang LD appeared in many videos posted by Chinese artists, including actress Zhao Lusi, Ju Yeon (The Boyz band), actor Li Yifeng, singer JJ Lin, actress and singer Yang Chaoyue.
Many other songs, such as Bigcityboi, "Kẻ cắp gặp bà già" (Diamond Cut Diamond) and "Sao anh chưa về nhà" (Why Haven't You Come Home?) also gained attention. Previously, "Thêm một lần đau" (One More Pain) by HKT was played in many Chinese gameshows and sung by different artists, namely Wu Jinyan, Wei Daxun and Fan Chengcheng.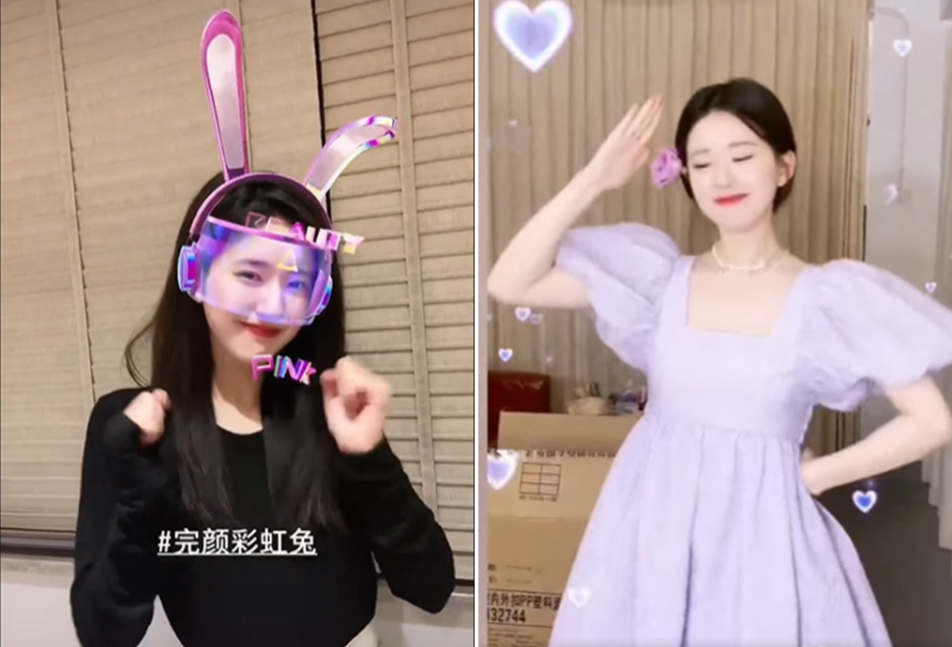 Zhao Lusi in a video using Vietnamese pop song. (Photo: TikTok)
According to music producer Hoaprox, the Vietnamese songs that are loved by Chinese because of their catchy and playful melodies. "Videos posted on social networks mostly aim to entertain viewers, so the video makers use tunes that are easy to remember. I am proud of Vietnamese music and hope that the industry will thrive in the future," he said.
According to Sina, thanks to the launch and development of mobile apps and social networks, Vietnamese pop songs can easily and quickly reach China. Those songs are firstly used by Vietnamese users or Vietnamese living in China and then go viral.
Douyin is a short video media app owned by China's young tech giant Bytedance (字节跳动). The app allows users to create, edit, and share short videos as well as livestreams, often featuring music in the background. Douyin's international name is TikTok, an app that looks the same as Douyin, while in fact, the two are not one and the same, despite Bytedance's efforts to brand it as such, according to China Social Media.