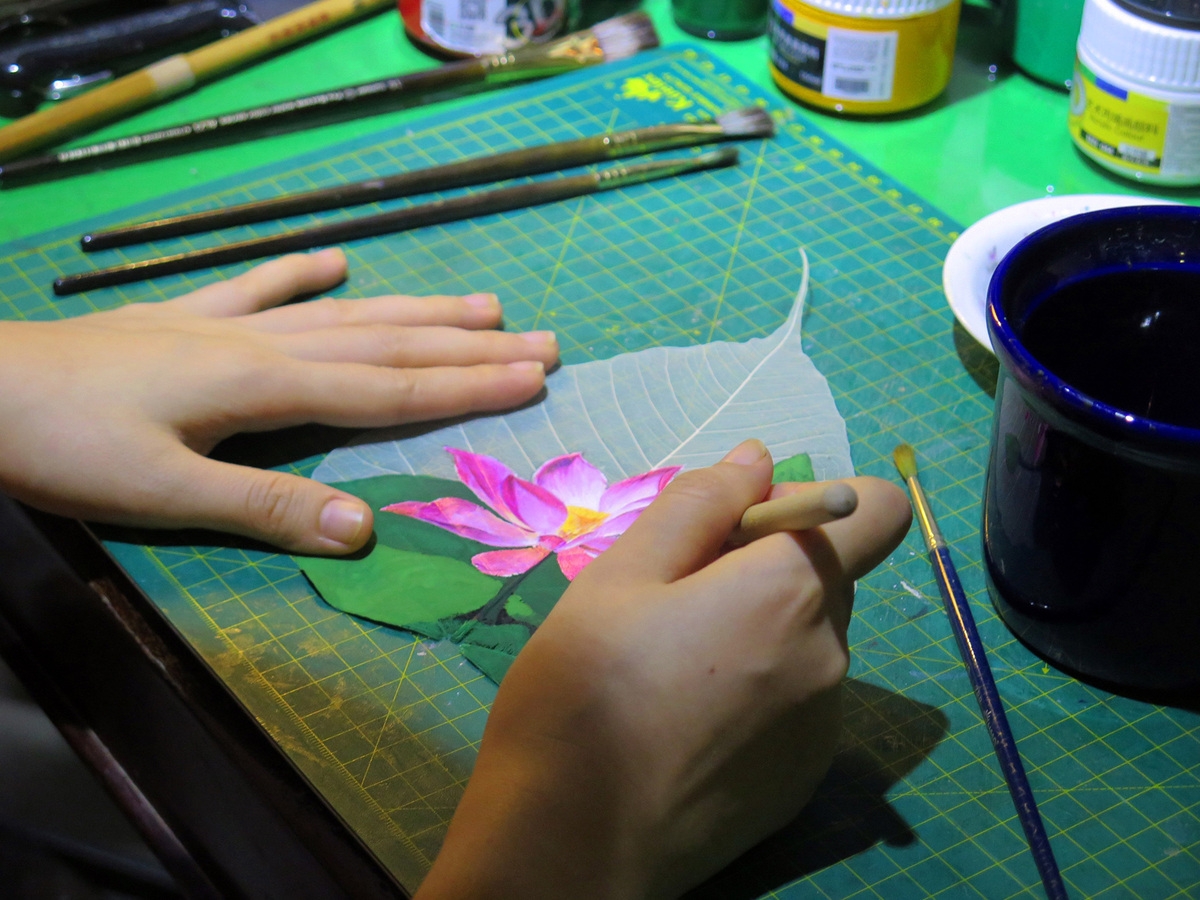 (Photo courtesy of Duong Huong Nhien/ via VNE)
In 2019, Nhien received a leaf of the sacred bodhi tree in India (under which the Buddha attained enlightenment) as a gift. After using the leaf for a while as a bookmark, she wanted to give it her own personal touch.
"Indians paint their gods, the Chinese paint their fairy tales, so I thought of creating paintings on the leaf with a Vietnamese identity and I chose traditional folk themes," said Nhien.
She went online to learn how to paint on leaves, particularly the leaves of the bodhi tree, VNE reported.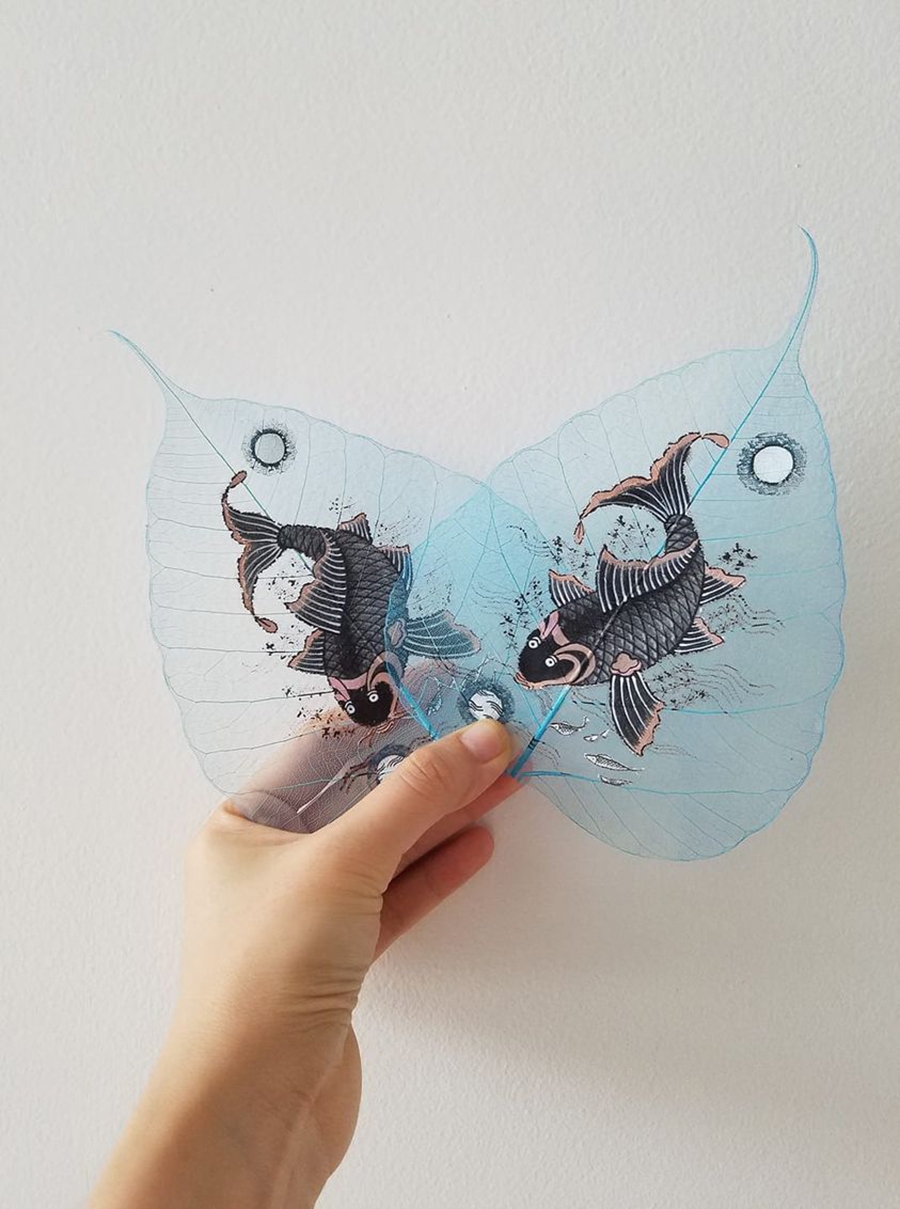 (Photo courtesy of Duong Huong Nhien/ via VNE)
In order to have good quality leaves that are suitable for painting, Nhien asked a friend to pick up large and old leaves from the old bodhi tree at the Bai Dinh Pagoda in the northern Ninh Binh Province.
She soaks the leaves in water for about a month to remove the layer of chlorophyl, then uses a brush to gently clean them again. The leaves are then dried and ready to be painted on.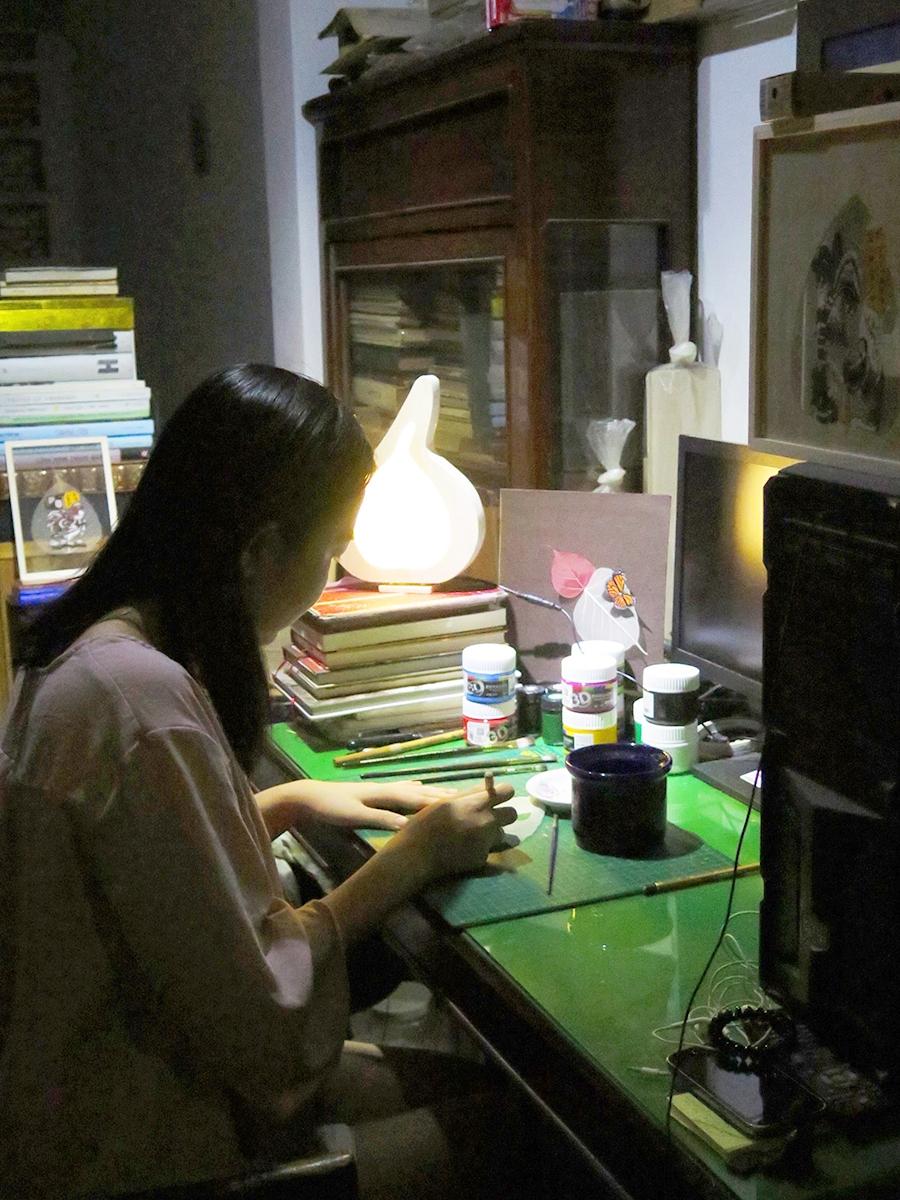 (Photo courtesy of Duong Huong Nhien/ via VNE)
To create works with a rich Vietnamese identity, Nhien and her husband, who is knowledgeable about art, preferred to focus on folk paintings as the colors painted on the leaves would be almost the same as original versions.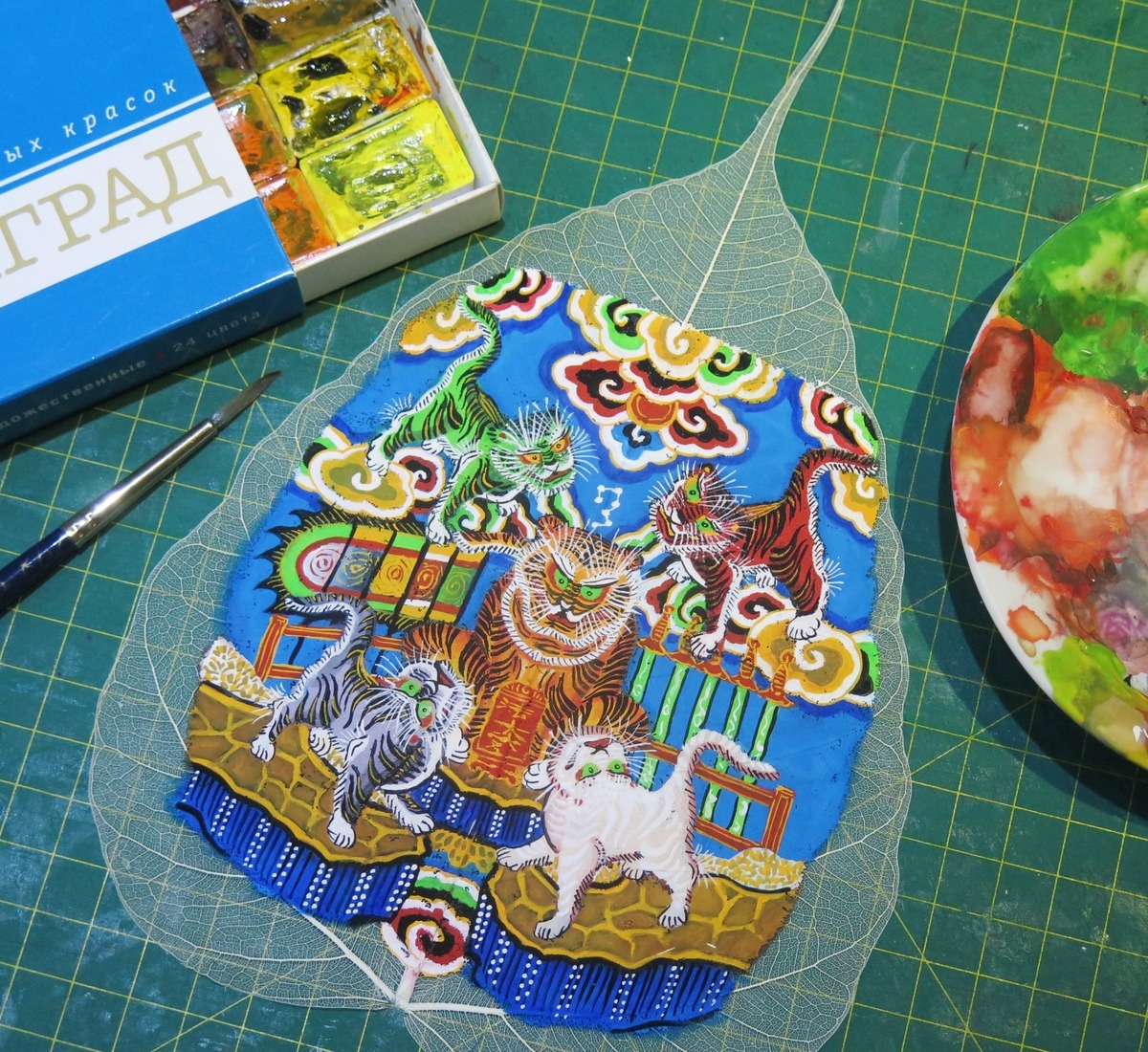 (Photo courtesy of Duong Huong Nhien/ via VNE)
Painting on very thin, fragile leaves requires considerable patience, meticulousness and perseverance apart from the artistry itself, so each painitng takes quite a long time to finish.
The time taken depends on the degree of difficulty, details or requirements of shading and color mixing. Paintings like the "Five Tigers" take two to three days to complete, but there are works that can be finished in just a few hours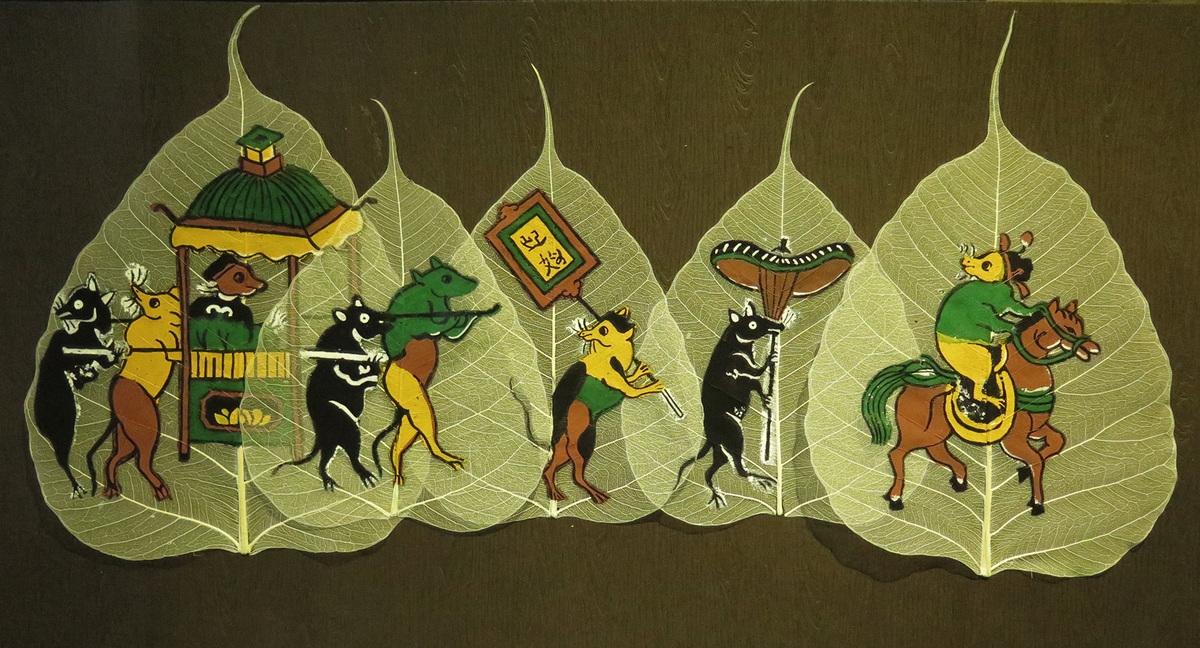 (Photo courtesy of Duong Huong Nhien/ via VNE)
Nhien said her first paintings were not clear and the colors were smudged, so it took a lot of practice and repetition before she could get it right – more refined and complete. She said writing letters on the leaves was the most difficult task, because it was nearly impossible to get the sharpness letters have on paper.
Once she started doing it right, her interest and love for the art deepened. She got a special thrill after finishing works like the "Rat's Wedding," made right before the Year of the Rat. This was done on five leaves together.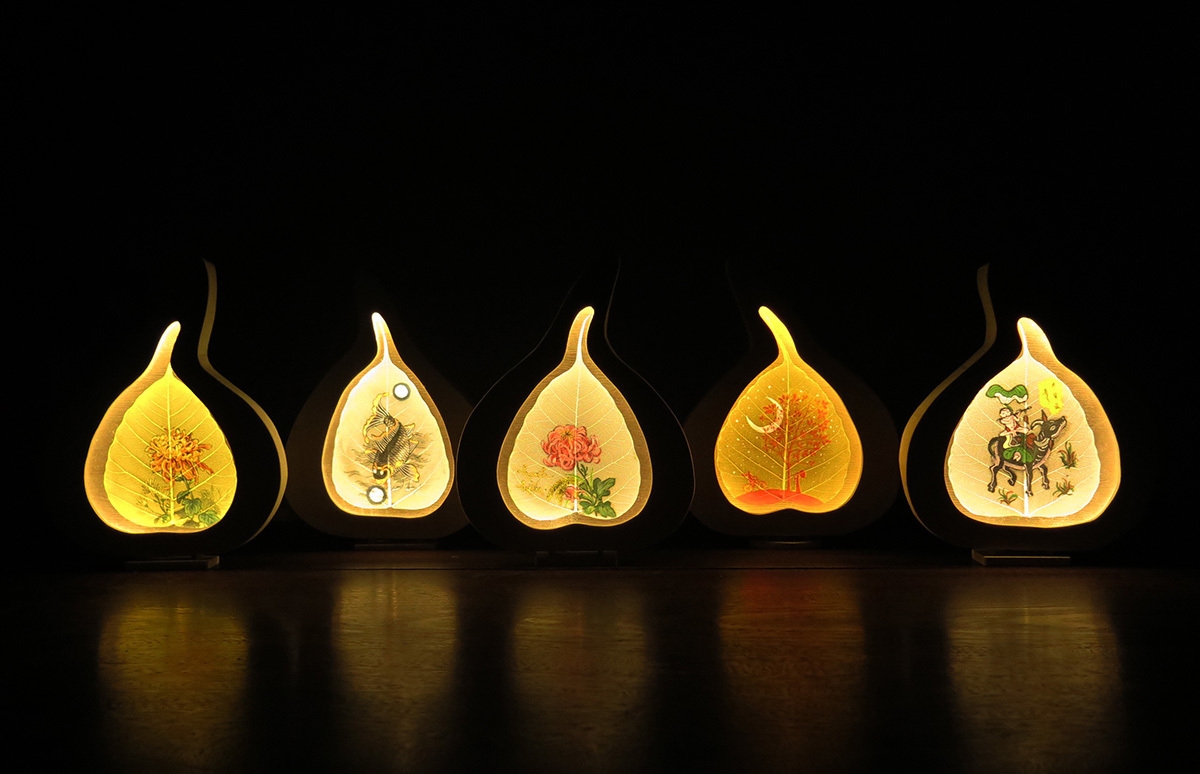 (Photo courtesy of Duong Huong Nhien/ via VNE)
These days, Nhien and her husband, keep adding innovations to their signature work, the painting on the leaf – gift box lids, larger works as wall décor, lampshades that shine a light on their beauty and many more. Their handmade creations have won praise from other handicraft artists, interior decorators and other professionals.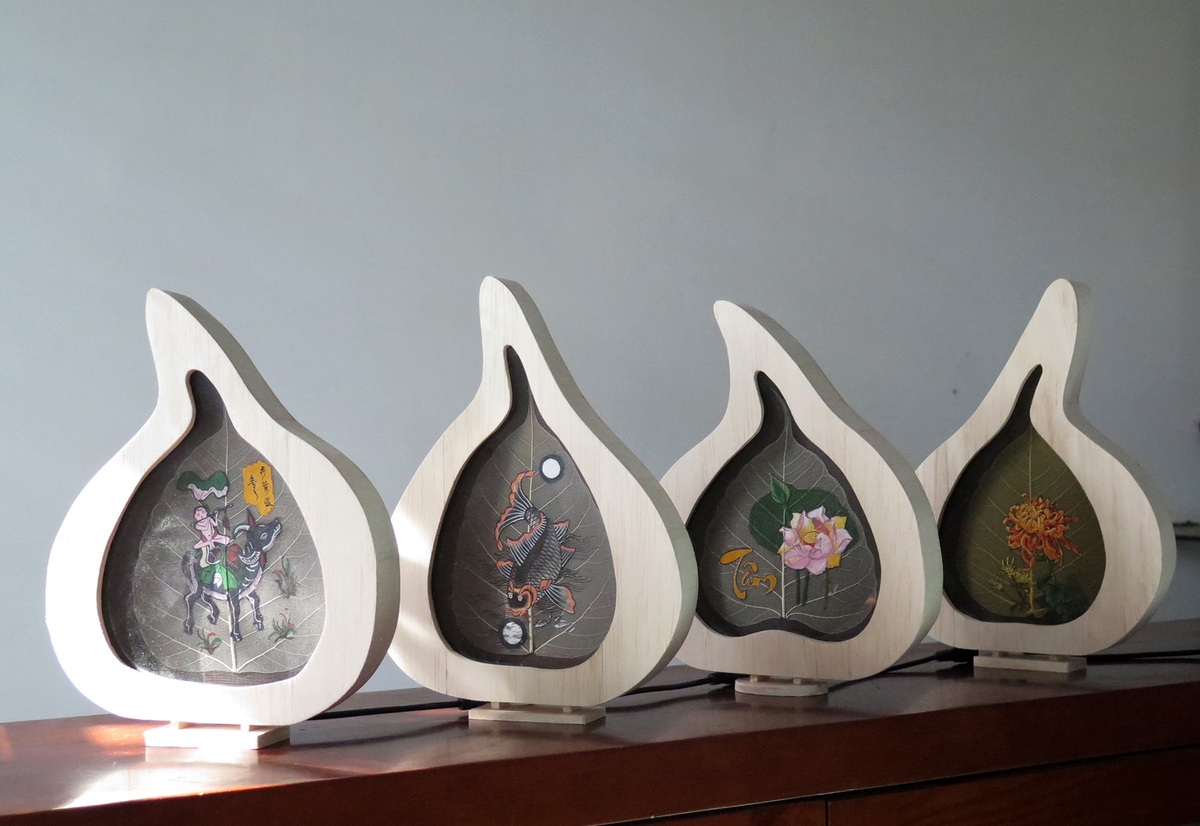 (Photo courtesy of Duong Huong Nhien/ via VNE)
These leaf-shaped lamps are 17-19 cm wide and 25-27 cm long, depending on the size of the leaves. The lamps' frame, which follows the shape of the painted banyan leaves, is handmade entirely with super lightweight wood. Each lamp is unique and cannot have an exact copy.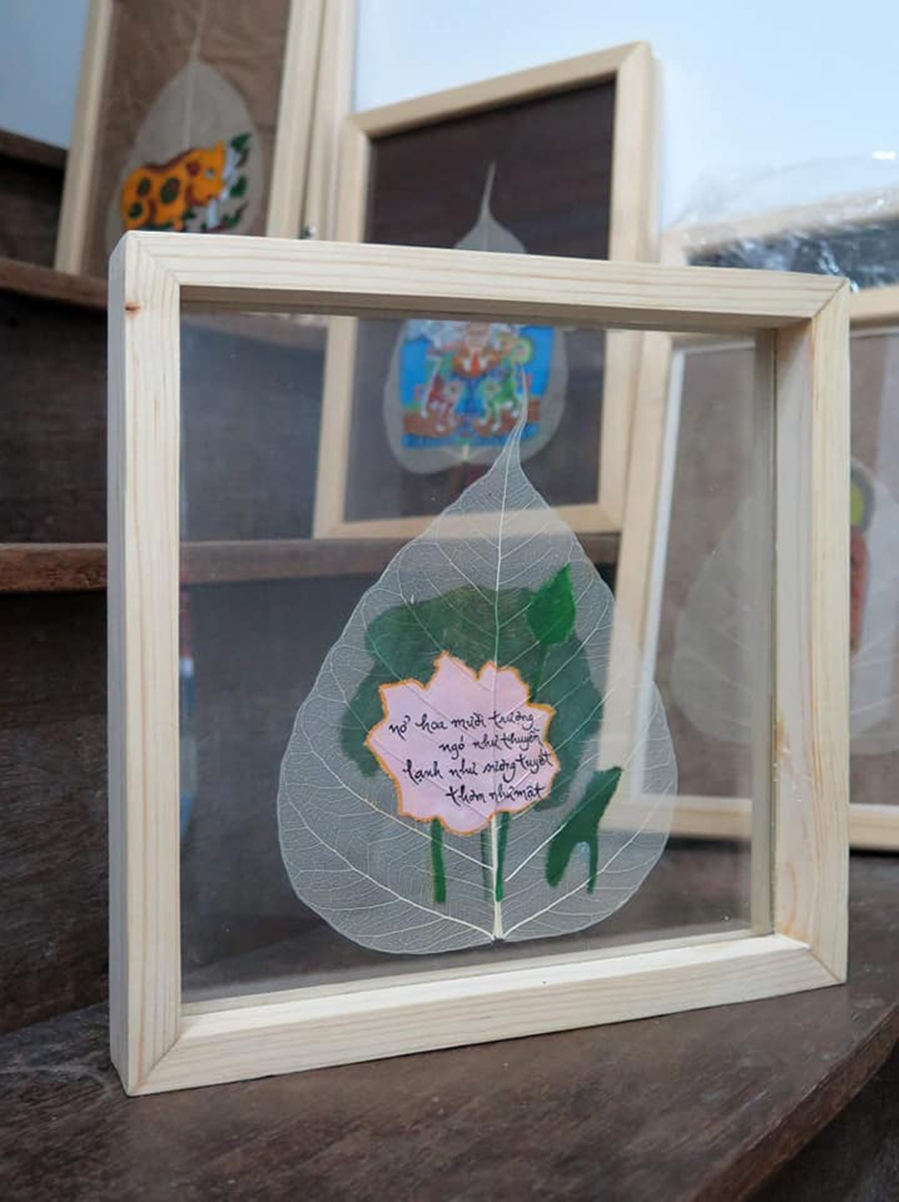 (Photo courtesy of Duong Huong Nhien/ via VNE)
Drawing on two sides of leaves is an idea derived from symmetrical Dong Ho folk paintings. Nhien said learning to draw on both sides of the leaf at a time was a time-consuming process.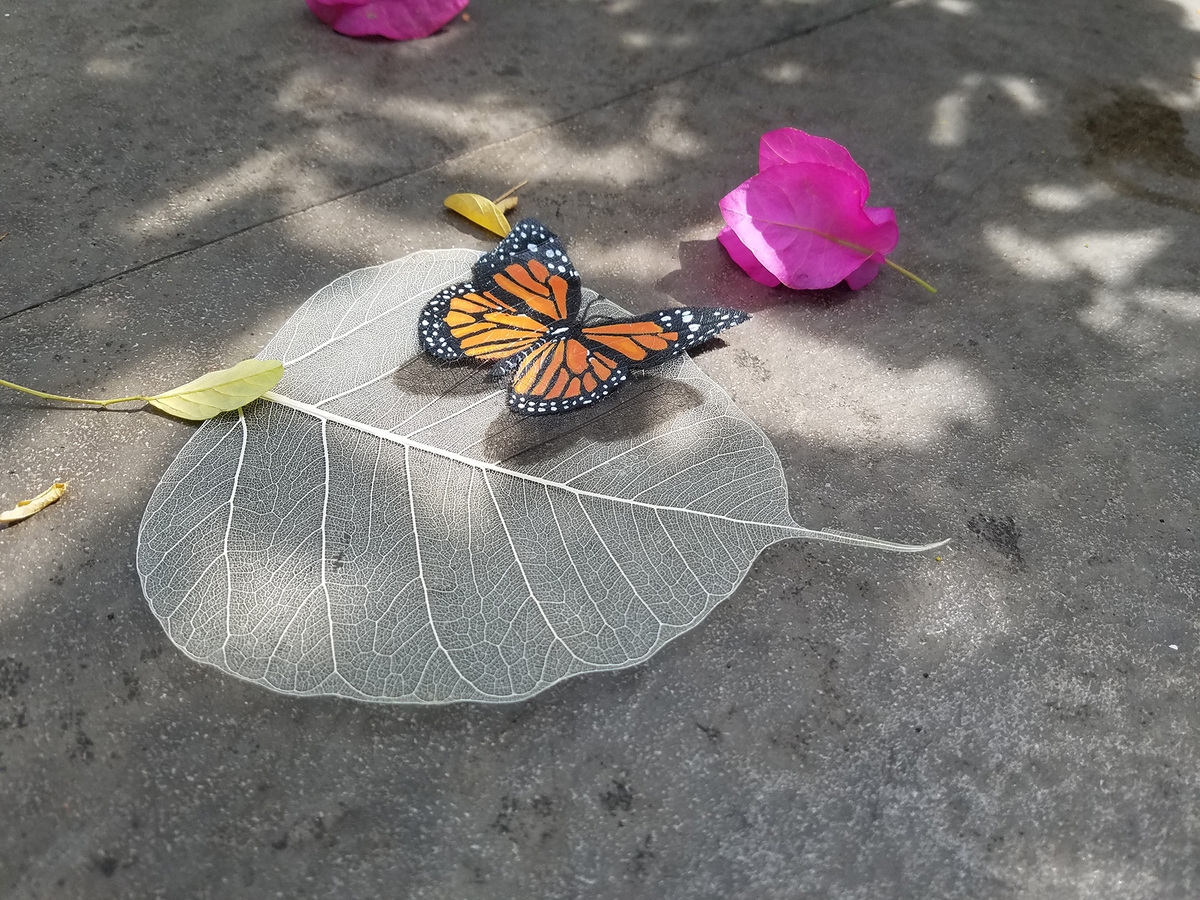 (Photo courtesy of Duong Huong Nhien/ via VNE)
The main customers for the couple's works are Vietnamese youth and the Vietnamese abroad. In addition to folk paintings, Nhien and her husband also paint the Buddha, lotus and other flowers and even create 3D paintings. Most products are made to order.
The couple said they plan to pursue their passion for leaf paintings with more innovative works in the future.
Along with the special Bodhi leaves that feature artful patterns, transparent hats in Hue, central Vietnam are also kind of a unique one.

The transparent conical hat, which is made from 13-15 almond leaves, is an interesting twist for the iconic maple-made type. Under the masterful hands of craftsman Do Ngoc Hung, the specially-designed hat has gained widespread fame and been hailed the "rain-shielding hat".

Almond leaves to make conical hat must be the selected ones. Only large, thick, intact leaves are qualified to get soaked for another 90 days to get rid of the bad odors and decompose the flesh. Hung only collects and brings the leaves to the hat-makers when they are left with veins. Around 13-15 almond leaves will make a transparent hat, depending on the size of the leaves.

Given the uniqueness and aesthetic values, Hung's almond-leaves hats are sold like hot cakes in domestic market. His twisted conical hats are even welcomed and bought by provincial agencies and businesses during holidays and conferences.

Each transparent conical hat is sold at VND 450,000 (US$ 19.45). The hat is customizable, customers can have their hats sketched with additional drawings on, either on the inside or outside of the hat.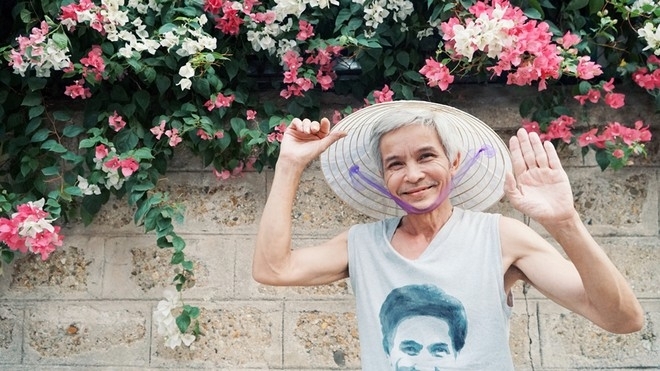 (Photo courtesy of Vu Ngoc Hung)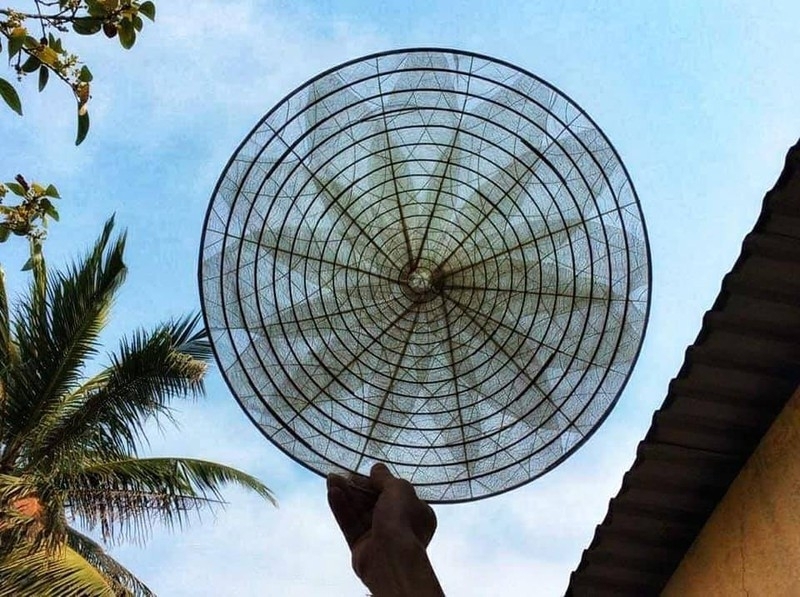 (Photo courtesy of Vu Ngoc Hung)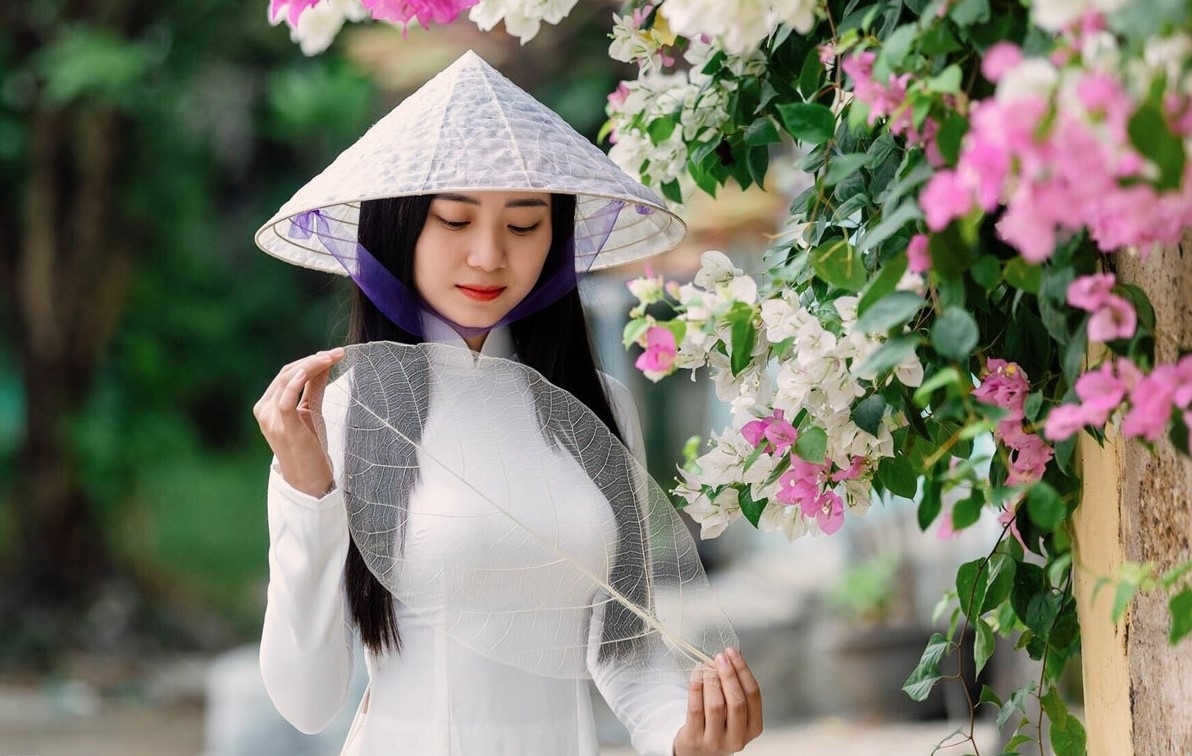 (Photo courtesy of Vu Ngoc Hung)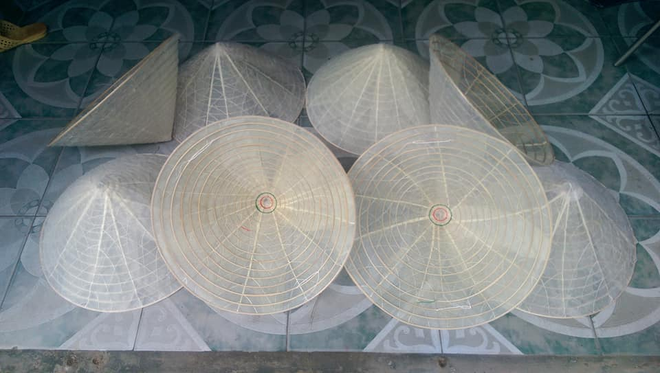 (Photo courtesy of Vu Ngoc Hung)