The information was officially announced by the General Statistics Office on August 29.
Under the report, the number of international tourists to Vietnam reached 163,000 in August, up nearly 17% over the previous month but down nearly 99% over the same period in 2019.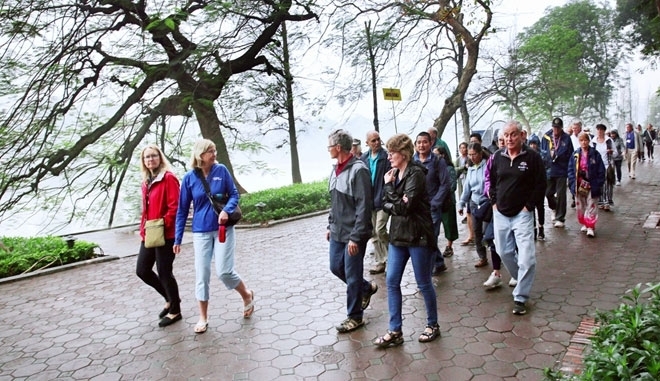 The cause of the decline was Vietnam's implementation of measures to prevent and control the Covid-19 pandemic, including the temporary closure of international tourism.
The visitors from Asia, which account for over 73% of internationals, saw a year-on-year decline of nearly 70% in the first eight months of this year. However, visitors from Cambodia increased by nearly 71%.
Arrivals from Europe were estimated to have decreased by nearly 55% compared to the same period last year, while tourists from America dropped by over 65%.
On August 25, Deputy General Director of the Vietnam National Administration of Tourism (VNAT) attended the virtual Destination Mekong Summit themed "Balanced Tourism Recovery for a Better Future". Many important issues were discussed at the summit, including the impacts of the Covid-19 epidemic as well as the forecast for the situation and measures needed in the near future.
Nhan Dan