At 5.30 am, hundreds of people queued on the way leading to the wooden bridge site. It is 25 km away from the city's centre and is one of the most popular cloud-hunting spots. The best time to check-in is from 5.30-6.30 am.
A photographer nicknamed Quang Da Lat was also on the way to the wooden bridge and took the photos of the line of people outside. With temperatures below 17-18 Celsius degrees, visitors used their own vehicles or walked on foot on the 2 km slippery road to the wooden bridge.
"I live in Da Lat and have gone there several times but I've never seen so many people like this. However, that day didn't have many clouds," he said.
The wooden bridge is inside the Cau Dat Farm tourism site in Truong Tho Village. The bridge hovers over the tea hill and when it's cloudy, it will look like the bridge is built over a sea of cloud.
Experienced tourists said it was best to visit Da Lat from June to August because of nice weather and cloudy scenery.
Some photos of the site: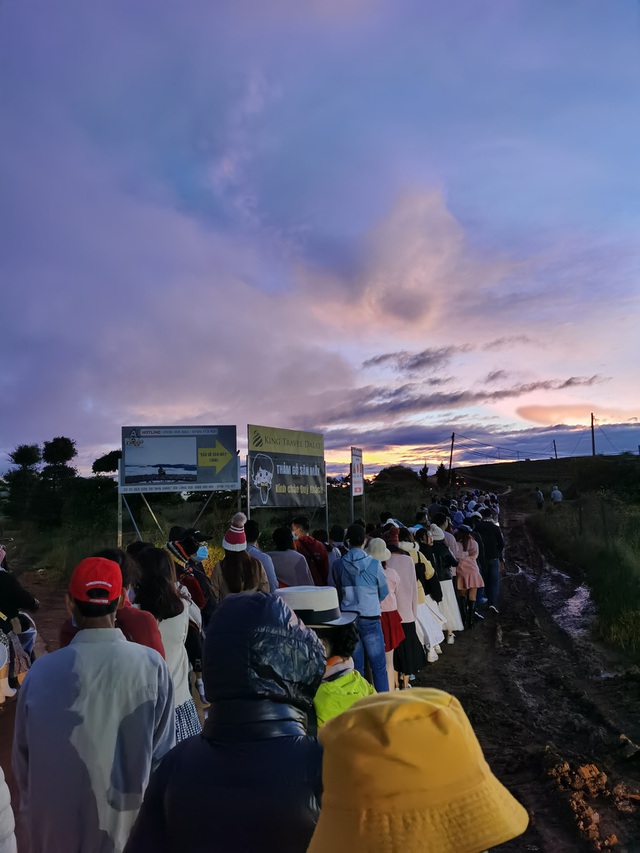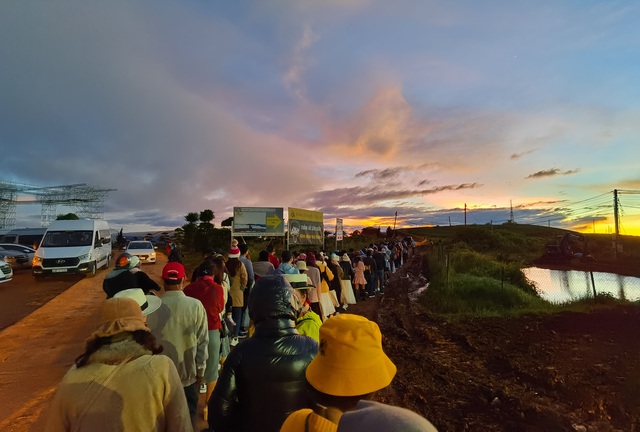 Visitors line up to the wooden bridge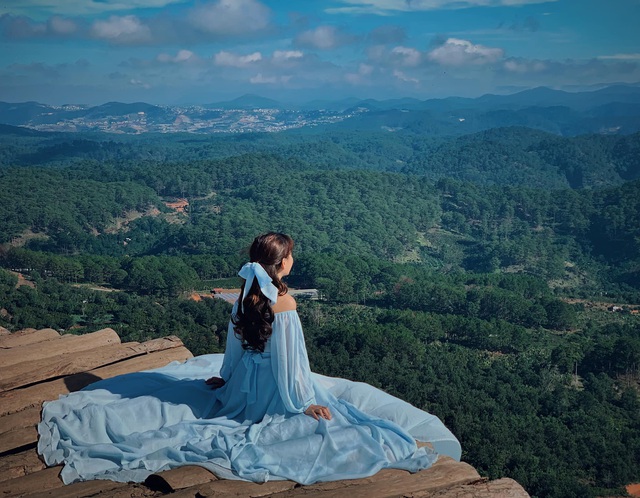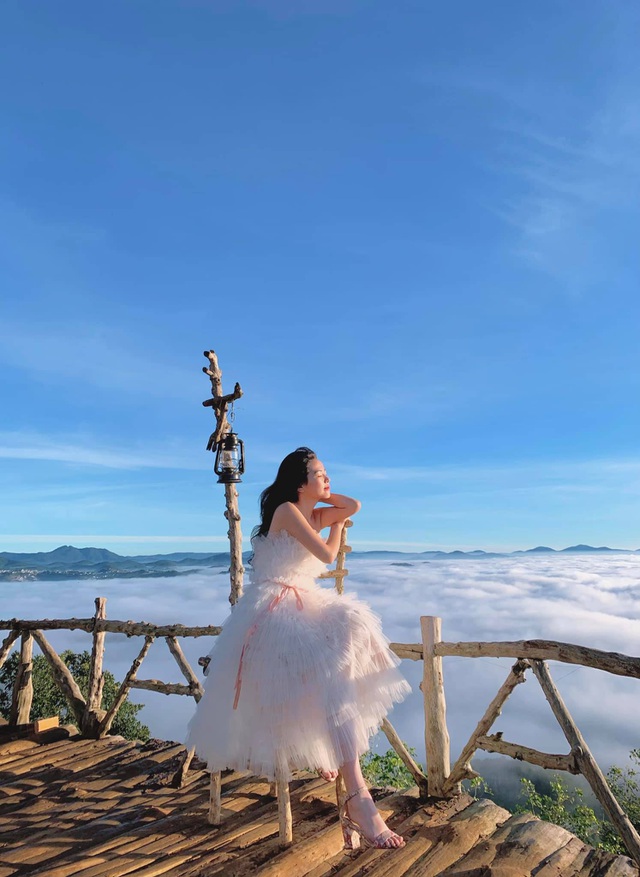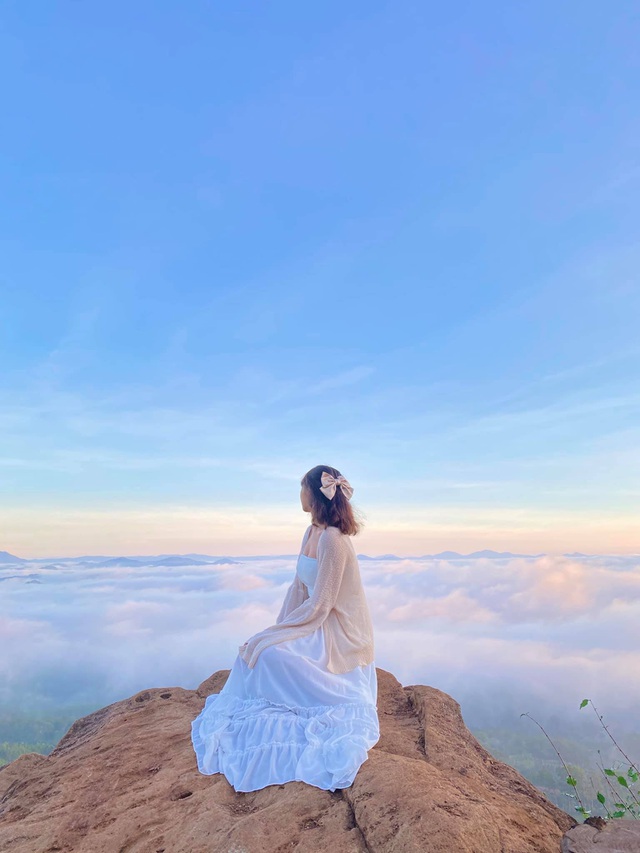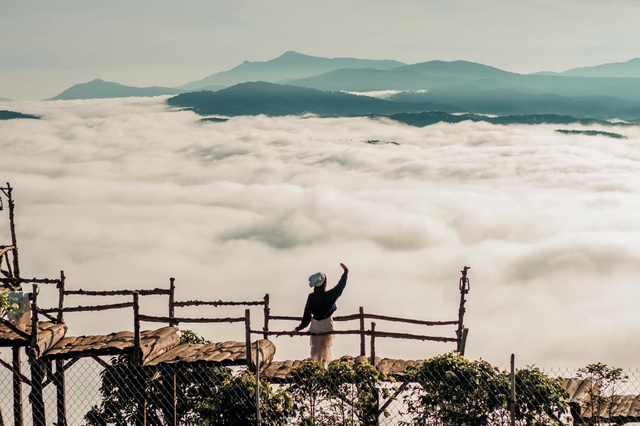 Taking photos on the wooden bridge
Dtinews