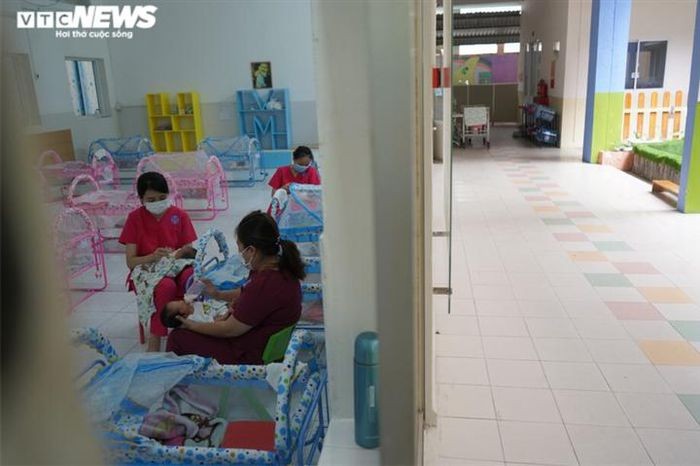 Photo: VTC News
Many volunteers have signed up to take care of newborns whose mothers are Covid-19 patients at the H.O.P.E center, HCMC. The new caregivers are reportedly aged 18-44 and of different lines of works, including nursery teachers, flight attendants, university students, office workers. They have been given thorough child care training and handling skills lessons before starting the voluntary work.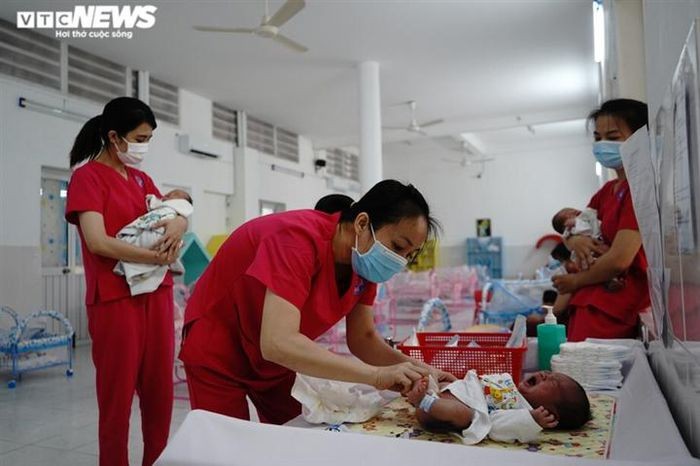 Photo: VTC News
The H.O.P.E center is based in Hoa Mi 2 Kindergarten, HCMC's District 5, aiming at helping those mothers contracting coronavirus and have been isolated from their newborns. It has been operating since August 25 under the supervision and medical consultation of Hung Vuong Hospital.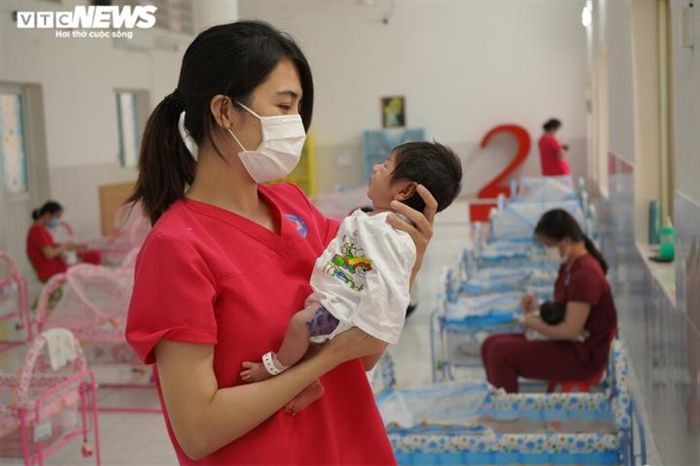 Photo: VTC News
25 voluntary nurses are on duty every day. Many of them are single women who have never tending an infant before.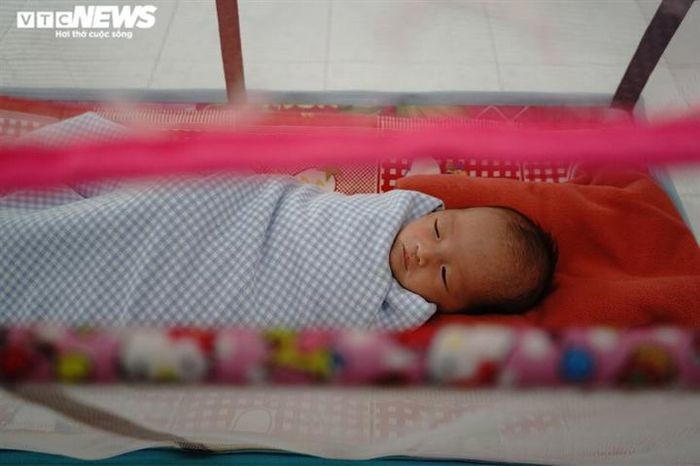 Photo: VTC News
Due to the coronavirus fear, the babies can't be near their parents after birth.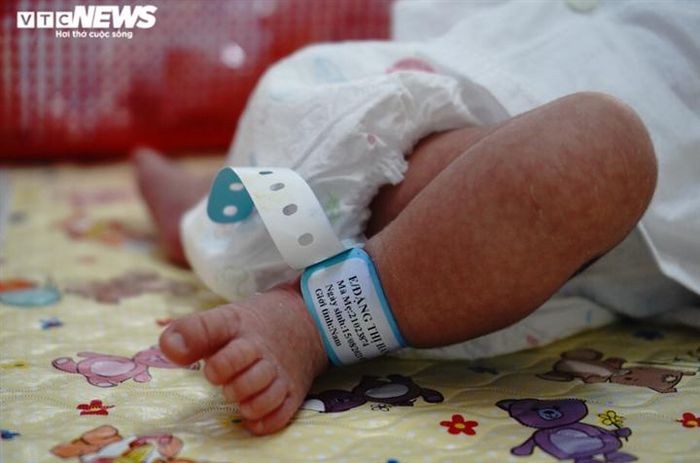 Photo: VTC News
Most of them are yet to be named. They are identified based on their mother's information.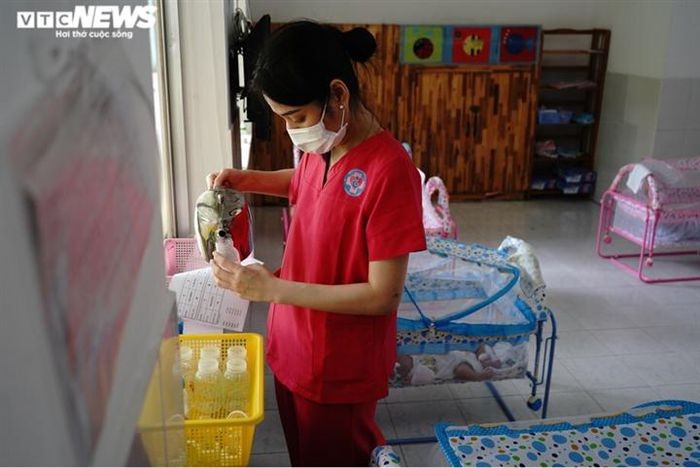 Photo: VTC News
Nguyen Thi Thu Hang, 27, a flight attendant, reportedly volunteered to take two months off work to support at the center.
"This year, I 'celebrate' my birthday in the hospital, with my children, diapers, milk, even though I'm still single," Hang told VTC News.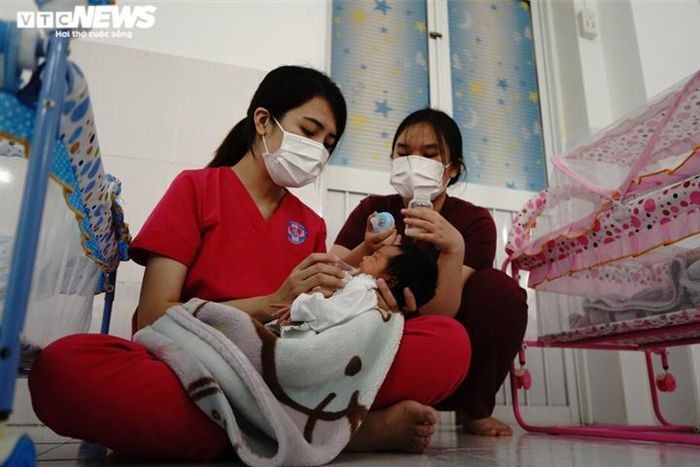 Photo: VTC News
"The babies are in a pitiful situation. I do believe in good things, so I decided to come here to make these things happen," she added.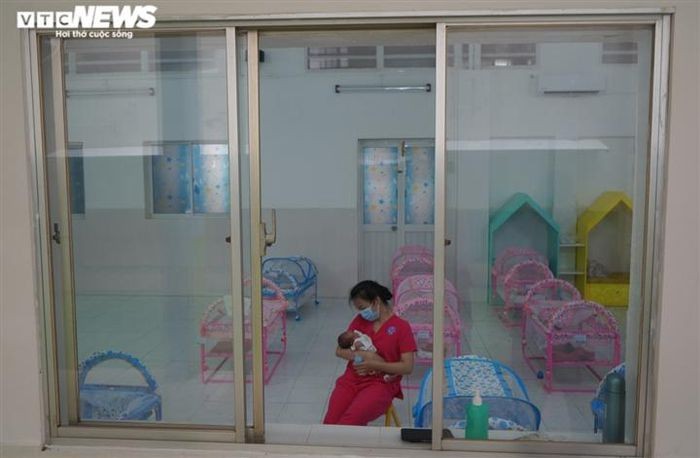 Photo: VTC News
Do Thi Quynh Hoa, 29, white-collar officer, bottle feeds a 20-day-old baby.
"The babies are born during the pandemic time, which deprives them of family's care. I want to take good care of them so that we can return them to their parents in their best health condition," Hoa said.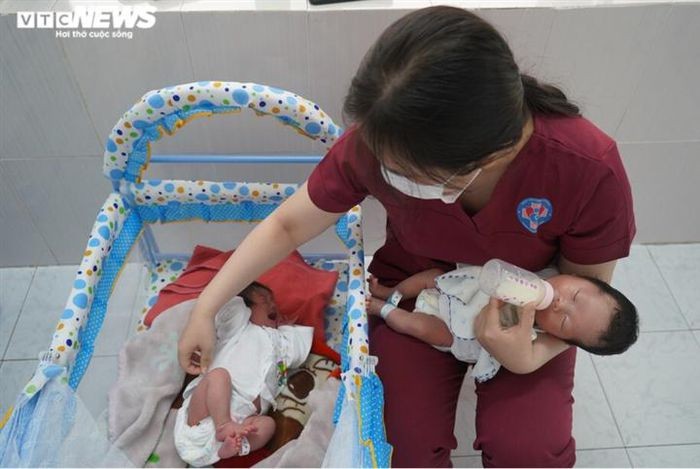 Photo: VTC News
The newborns are growing up in the warm love of their "second mothers".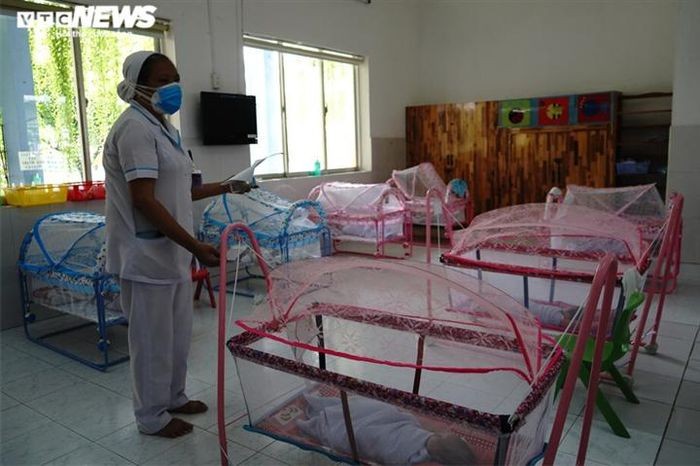 Photo: VTC News
Thu Hong, a retired medical staff at the Department of Neonatology, chose to put off her retirement to give the hospital an extra hand during staff shortage in the pandemic time.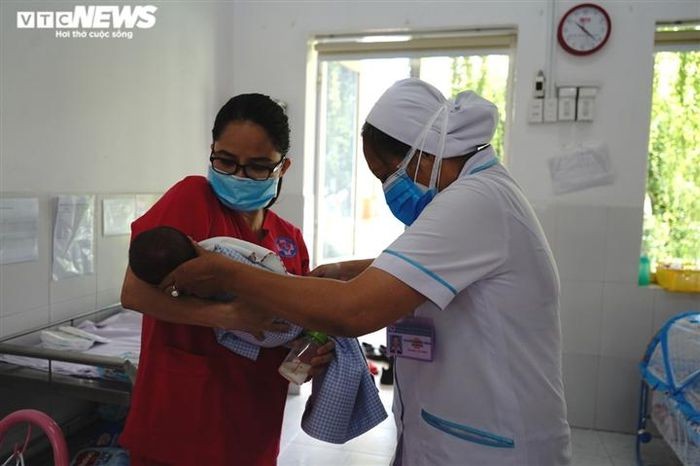 Photo: VTC News
"My job is to tend newborns. They are all our children. They can't be near their mother because of many reasons," she said. "They had better be with their parents, but what can we do? I hope we medical staff could somehow bring the love and warmth to them until it's safe to return them to their family."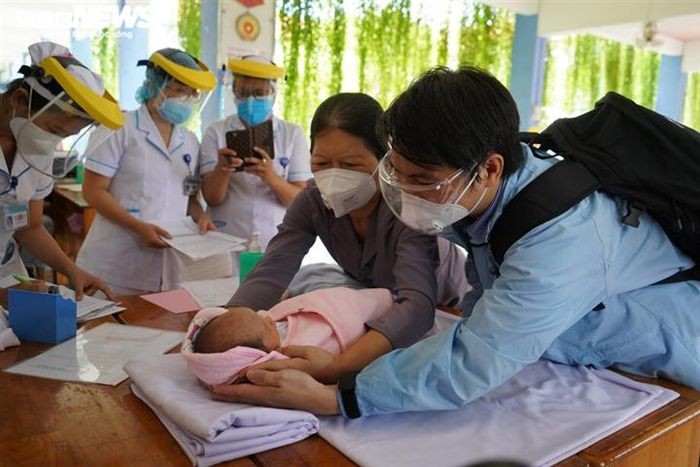 Photo: VTC News
Nguyen Minh Toan, of District 8, was the first father to come picking up his baby home on August 28.
"I'm super happy to meet and hold my baby in my hands. My wife is eager to meet her more than anyone else," Toan shared.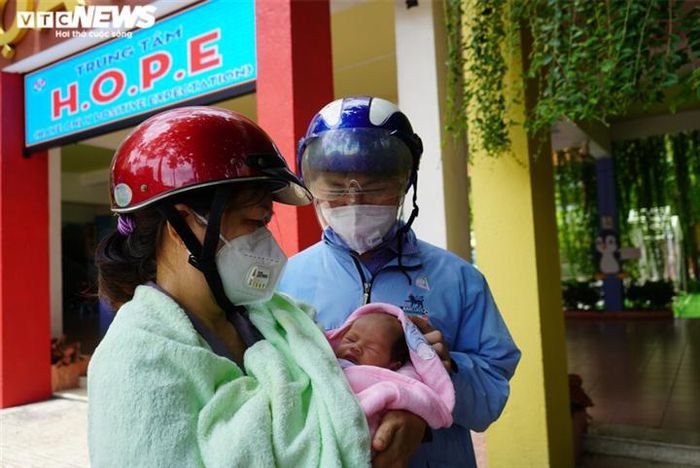 Photo: VTC News
Vietnam recorded 12,663 Covid-19 infections, including 12,619 domestic and 44 imported cases, in the past 24 hours to 6 pm on August 29, the Ministry of Health announced.
The southern province of Binh Duong logged the highest number of infections with 5,414 cases. It was followed by Ho Chi Minh City with 4,957 cases and Long An with 533 infections. Of those, 5,712 cases were found in the community and the rest were in locked-down areas and quarantine sites.
Also on August 29, a further 8,813 patients were given the all-clear from coronavirus SARS-CoV-2, raising the total number of recoveries to 219,802. Meanwhile, 344 fatalities related to the disease were reported on the same day, lifting the country's death toll to 10,749, accounting for 2.5 percent of the total caseload.