Every year as winter draws in, the "love road" is colored in reddish-orange as the leaves of freshwater mangroves change color. Facing up are the yellow leaves that are just above your head, facing down are the fallen leaves stacking on the grounds. You'll surely get immersed in the color of wintery days. The warm color also gives you a sense of love and being loved. That's probably what gives a campus corner the name "love road".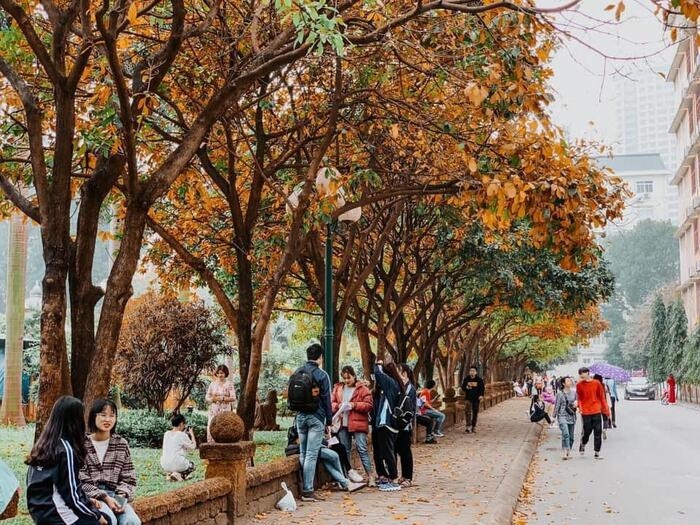 (Photo: SaoStar)
It is said that there've been many love stories first sparkled in the "love road". The famous path is also frequented by a lot of couples, mostly are university students but this doesn't mean that couples of other ages don't know this address. Many post-graduates return the "love road" to reminisce of the old memories, taking new pictures which would later also become precious time capsules of their love.
The road is especially crowded early in the morning or late in the afternoon, particularly on winter days. Remember to bring a camera along, you'll surely get tons of picturesque photos with nice backgrounds.