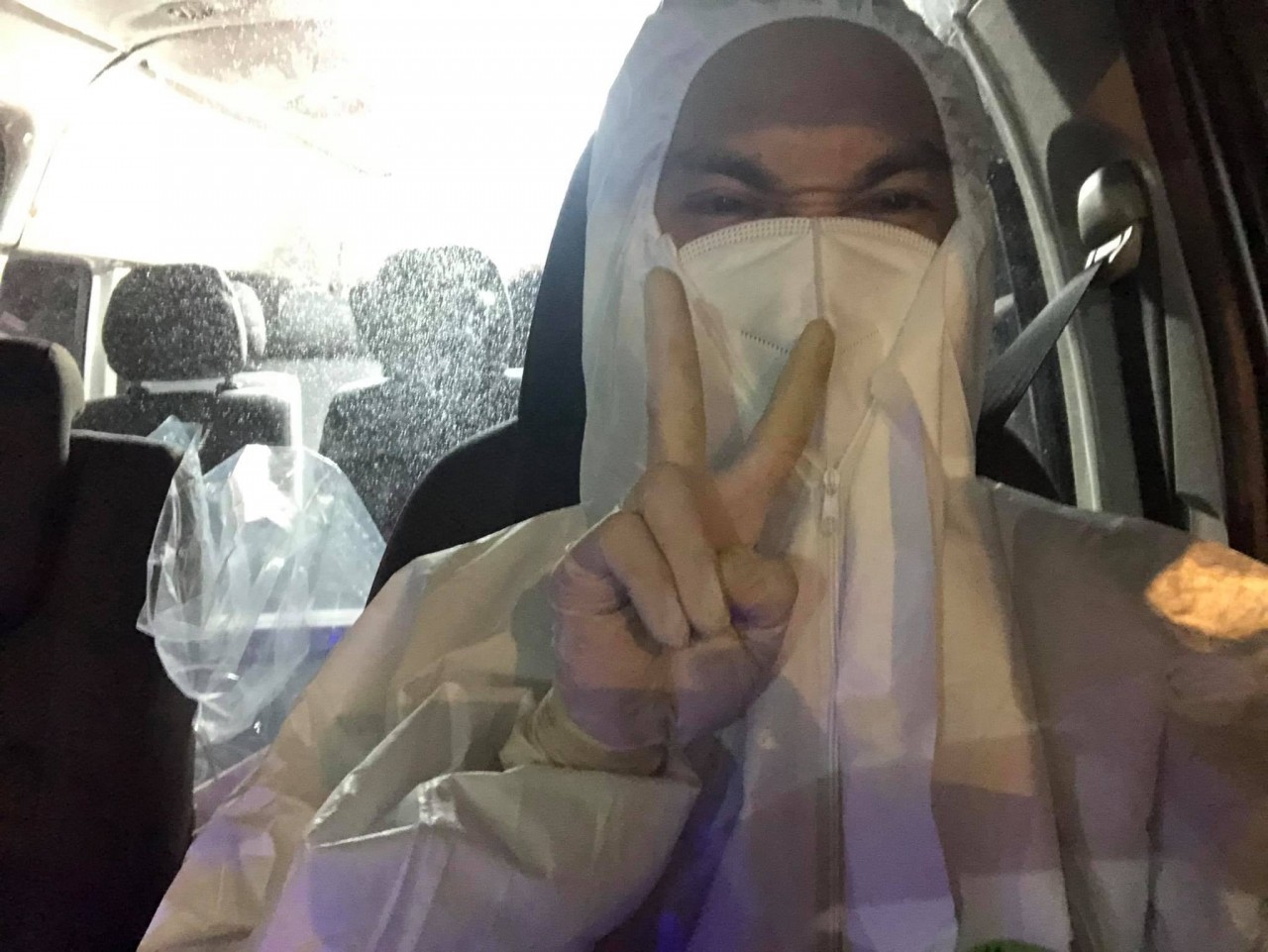 Photo: Vietnamnet
It was 11 pm. The phone rang. Nghia immediately answered, hurried to put on his protective suit, started the engine, and rushed away in the darkness.
Looking at his quick gait and his workload from 7 am to 1-2 am, you would be surprised to learn that he had defeated Covid-19 after getting infected during his volunteer work.
When the fourth Covid-19 wave broke out, the number of Covid-19 patients began soaring in HCM City. Nghia, 28, from Binh Duong province, said the daily reports about new infections alarmed him and he wanted to do make a contribution.
Nghia and the members of a volunteer group decided to convert a 16-seat van into a 'zero dong' ambulance that helps carry F0 patients to hospital.
The team drive the ambulance 14-15 hours a day, carrying critical patients to hospitals. His mobile phone rings continuously from 7 am to 1-2 am. Most of the calls are from people who need his help.
Though the work is dangerous, he never feels discouraged. "As long as I know where someone needs help, I will go there. I try to get to the site as quickly as possible, because I understand that every second and every minute are valuable for patients," he said.
Many people were hospitalized on time, and their lives could be saved. But many others could not, which caused him to grieve.
Nghia said after receiving a call from an F0 relative, he rushed to his home, but the home was on a small alley and the patient was very weak. He had to walk to the home to carry the patient on his back. But the patient died before he put him into the ambulance. Witnessing the patients' relatives wailing, he could only sigh helplessly.
Nghia has so many calls that he nearly doesn't have time for meals and rest. Sometimes he has only one meal a day and falls asleep on the steering wheel.
One day, he was informed that he tested positive for coronavirus. During his home quarantine, Nghia still offered help by receiving calls and coordinating the team drivers. He remained optimistic, did physical exercise, had a healthy dietband took medicine, fully recovering after four days.