The unique stream, locally known as Jrai Pha or Ia Ruai stream, is located in Van village, Ia Ly town, one-hour from the centre of Pleiku City.
After following the 300-metre trail along the stream, visitors can admire a rocky outcrop of stone blocks in various shapes such as hexagon, round and square, naturally arranged in magnificent layers, stretching 200m wide and 1km along both sides of the stream. Seen from above, the ancient rocky outcrop looks like a giant honeycomb.
According to locals, the Jrai ethnic people living in this area knew about the stream but the ancient rocky outcrop was not as exposed as it is today as it was covered by dense trees and the stream was full of water in the past.
The rocks are believed to be made of basalt, formed hundreds of millions of years ago due to volcanic activity in the area. Scientists believe the rocky outcrop was formed during the process when lava came from the volcanoes and met cold water, freezing and cracked it into many pieces.
Jrai Pha stream has become an attractive check-in place for tourists and those who enjoy natural beauty. The Gia Lai provincial department of Culture, Sports and Tourism is completing documents to seek recognition for the stream as a national relic site. The department has also developed plans for safeguarding and promoting the tourism potential of the site.
Together with the Ialy Hydropower Plant, Chu Dang Ya volcano, a row of 100-year-old pine trees, tourists are now being offered one more location helping them discover the unique and beautiful landscape of Gia Lai province.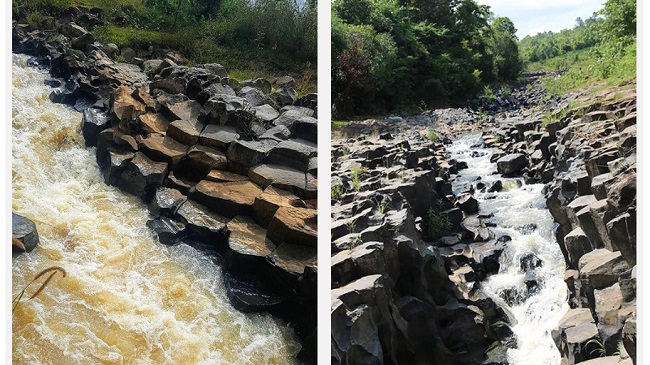 Impressive stone blocks across the Jrai Pha stream in Gia Lai (Photo: dulichpleiku.gialai.gov.vn)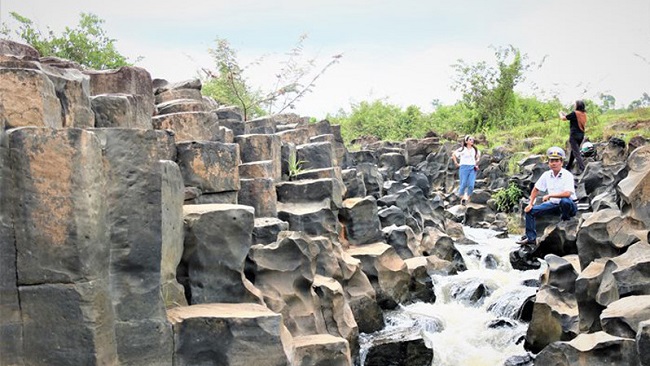 The stream has become an attractive check-in place for tourists to Gia Lai province. (Photo: dulichpleiku.gialai.gov.vn)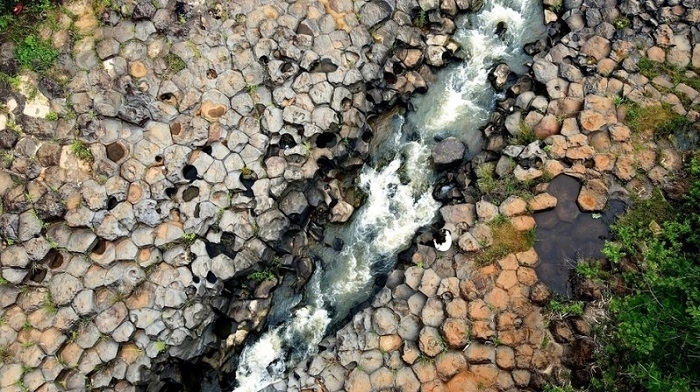 Seen from above, the ancient rocky outcrop looks like a giant honeycomb. (Photo: Wanderlust)
Source: Nhan Dan