Love for Vietnam
Prof. Ahn studied Vietnamese at the Vietnamese faculty of the Korea National University from 1974. After working as executive manager of Hyundai Group in Vietnam during the early 1990s, he realised that language translation was an important channel in which to boost the development of the friendly relationship between the two sides.
The RoK and Vietnam established diplomatic ties in 1992, paving the way for business executives to enter and invest in Vietnam. Financiers from the RoK had an increasing demand to learn Vietnamese, and Prof. Ahn was invited to teach Vietnamese in his hometown.
"Some of my friends encouraged me to continue doing business at Hyundai, while some others advised me to take up Vietnamese studies and teaching, reasoning the relations between the two countries were developing rapidly and they needed people with a high command of Vietnam like me. I took the second option, focusing on education," recalled Prof. Ahn.
After successfully completing his PhD thesis in Linguistics at University of Social Sciences and Humanities in Ho Chi Minh City, Prof. Ahn returned to the RoK and worked as a professor, teaching Vietnamese studies at Youngsan University, a school of foreign studies in Busan.
"Now more and more Korean students are choosing to study Vietnamese because if they graduate from the Vietnamese Faculty in the RoK, their employment rate is 100%," said the Korean professor.
Love for President Ho Chi Minh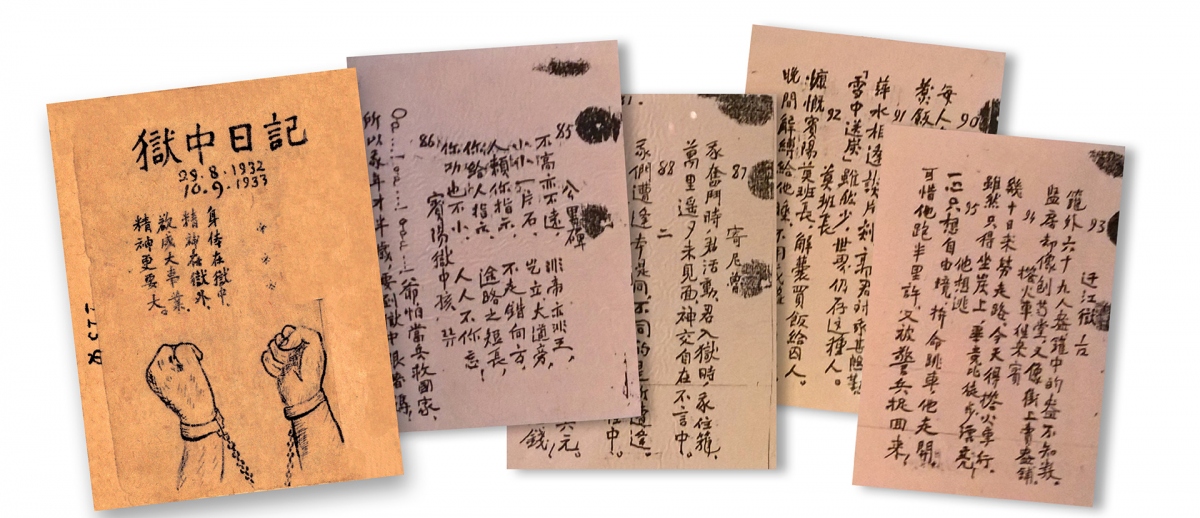 After teaching Vietnamese in Busan, he began to question aspects of Vietnamese culture, such as why Vietnamese people love late President Ho Chi Minh so much that they consider him to be a great leader and the father of the nation. To answer this question, he looked for information about President Ho and discovered the leader's famous work the Prison Diary in Chinese. Prof. Ahn decided to translate it into Vietnamese and then Korean, with the task taking him almost four years to complete.
"I completed translating the literary work in 2022 and sent it to a publishing house, but they refused my offer for fear they would face a loss. I spent my own money printing 1,000 copies of the Prison Diary in Korean and giving them to friends in the RoK. I expected them to understand about President Ho and his life, and through the work they would get to know about Vietnamese culture and people," Prof. Ahn recalled.
The professor revealed that in 2005 he lobbied 25 Korean calligraphers to complete a volume of poems about the Prison Diary in Korean which was later presented to the Ho Chi Minh Museum in Hanoi to be put on display in celebration of President Ho's 105th birth anniversary. Prof. Ahn also lobbied sponsors to host five exhibitions displaying these calligraphy works over 11 months across five major localities, namely Seoul, Busan, Daegu, Mokpo, and Gwangju.
"I played host to a number of conferences and workshops about President Ho Chi Minh in both the RoK and Vietnam. I recently gathered keynote speeches about President Ho into a book and sent it to 100 MPs of the Korean National Assembly. More and more Koreans later loved Vietnam and President Ho. They composed art works and drew pictures of President Ho. The publishing house also agreed to print my work the Prison Diary in Korean due to increasing demand for copies," said Prof. Ahn.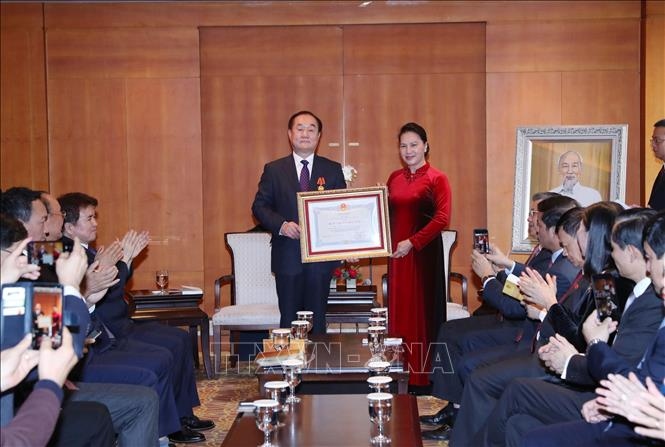 As well as the Prison Diary, several other famous Vietnamese works have also been translated into Korean by Prof. Ahn, including Kieu Tales by the great poet Nguyen Du, Memoirs of Unforgettable Years by legendary military General Vo Nguyen Giap, and Dang Thuy Tram's Diary by doctor Dang Thuy Tram.
Having relentlessly studied Vietnamese for several decades, Prof. Ahn's greatest happiness is to have brought Vietnamese history and culture closer to Korean people. His translated works, such as the Prison Diary, Kieu's Tales, and Dang Thuy Tram's Diary have all received support from Koreans who are keen to learn about Vietnam, its culture, and people, especially about President Ho Chi Minh.
"I think there are still many classic Vietnamese literary works that need to be translated into Korean. I want to introduce Vietnamese culture to Koreans. If countries around the world can understand and help each other, we can work towards a lasting peace," confided the Korean professor.