Photo: Thanh Nien
With great love for animals, Valentin Constantinescu (35 years old, Romanian) and Thien Ngan (24 years old, Hanoiab) have devoted a lot of energy and money to build a "hotel" for dogs and cats in District 2, HCMC.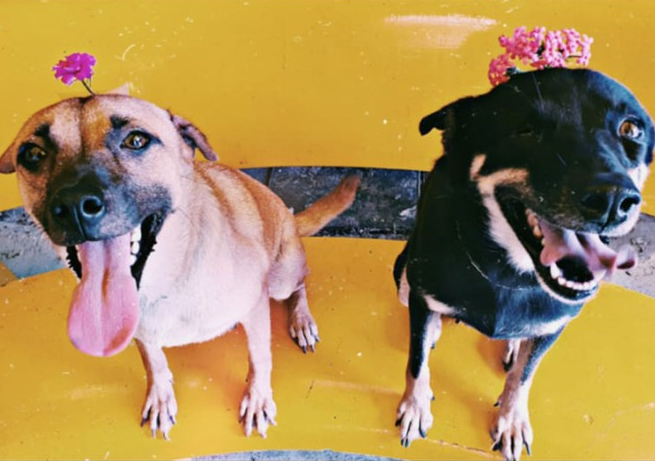 Photo: Thanh Nien
"I don't want you to work 8 hours a day"
Before meeting Ngan in 2016, Valentin spent 12 years living in Hanoi, so he spoke Vietnamese quite well. Ngan at that time was a second-year student. She planned to work in Ho Chi Minh City after graduating. In early October 2018, Valentine and Ngan went to Ho Chi Minh City as she started to look for a job. Valentin said: "I don't want you to work 8 hours a day, my job is to teach English so I will be busy at night. If you go to work from morning to afternoon, then we only have enough time to say good night to each other before sleep."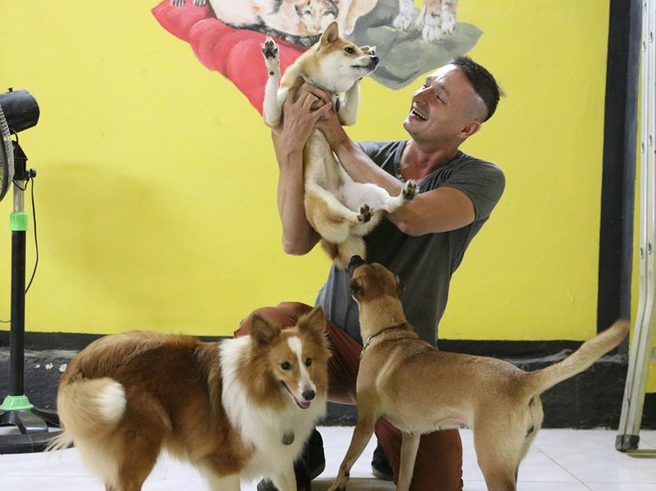 Photo: Thanh Nien
As an independent and ambitious girl, Ngan of course does not like to stay idle. Valentin then suggested: "If you love animals that much, you should do something related to your passion".
In December 2019, the couple decided to open a pet care hotel named La Vita Canina (the Italian word for dog life). Dogs and cats are brought here by guests, for concentrated playing, and by 5 pm, the pets have to go to their own room to sleep, while eating and drinking will depend on the requirements of their owners.
Ngan said: "I love playing with animals. I can stay around with them all day without getting bored". However, since the Covid-19 pandemic broke, the number of service users decreased significantly.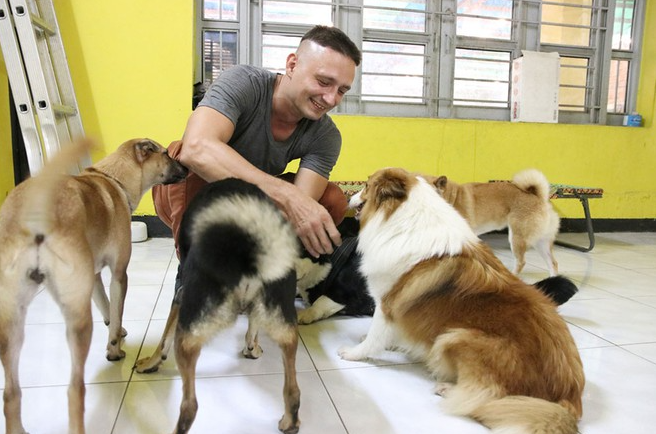 Photo: Thanh Nien
Adopt pets from the rescue station
Ngan said that one day while surfing Facebook, she saw a picture of a tiny dog with a "dumb-looking" face. She immediately told her husband to bring it home and named it Brownie. More than a month later, seeing Brownie alone was sad, she suggested finding more friends for him to play with. Accidentally caught a dog with only one right, the couple lovingly adopted it and named it Coffee. Both Brownie and Coffee are adopted from the cat and dog rescue station in Ho Chi Minh City. In addition, they also raised 3 dogs of other breeds, namely Ruoc, Mut, and Trung.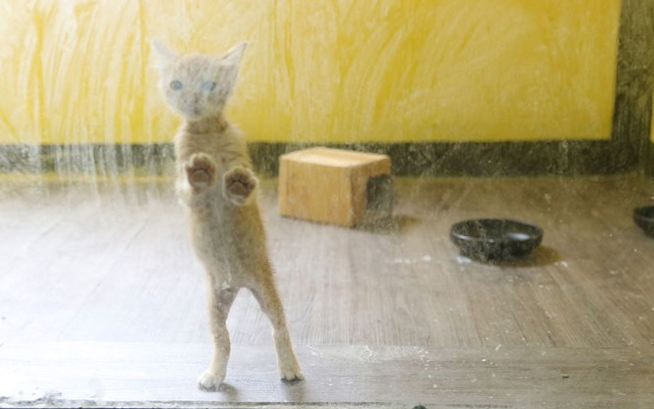 Photo: Thanh Nien
When they moved to Ho Chi Minh City, the couple adopted 6 small wild and sick cats. Thanks to theỉ care, all are now much healthier. "Raising a dog is a bit more difficult because not every dog knows how to use the sandbox as skillfully as a cat. Love alone is not enough, I need to work hard and be patient to train them", Ngan added.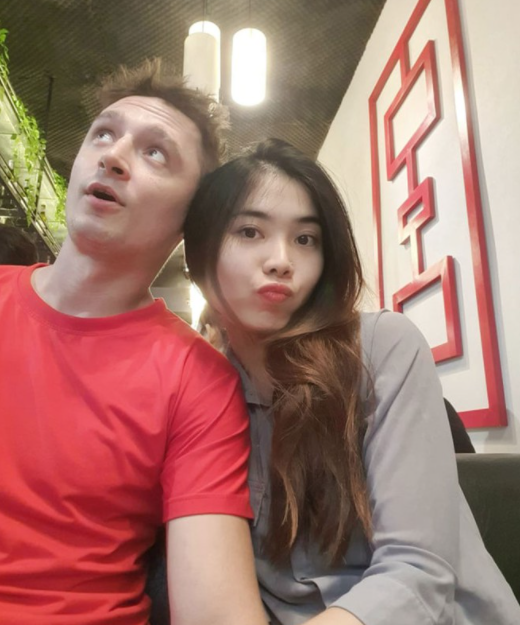 Photo: Thanh Nien
Ngan shared: "Actually, both of us are the type of people who get bored quickly. So when he asked me to be his girlfriend, I spent a lot of time wandering. But thinking about it, I only have one life to live, and I am old enough to take responsibility for myself, why don't I dare to try to love him". Before moving to Ho Chi Minh City, Ngan and Valentin registered their marriage in Hanoi.
"Now that we work together, whatever happens in my life happens in her life and vice versa, yet somehow we never get bored. I want to prolong these moments forever," said Valentin.